Moments of life with him go by in a flash. Sitting on the porch watching the rain fall. Listening to booming Missouri summer thunderstorms in the basement. I would pretend to be scared because his love and safe felt so good to me. My very own big brother, Doug.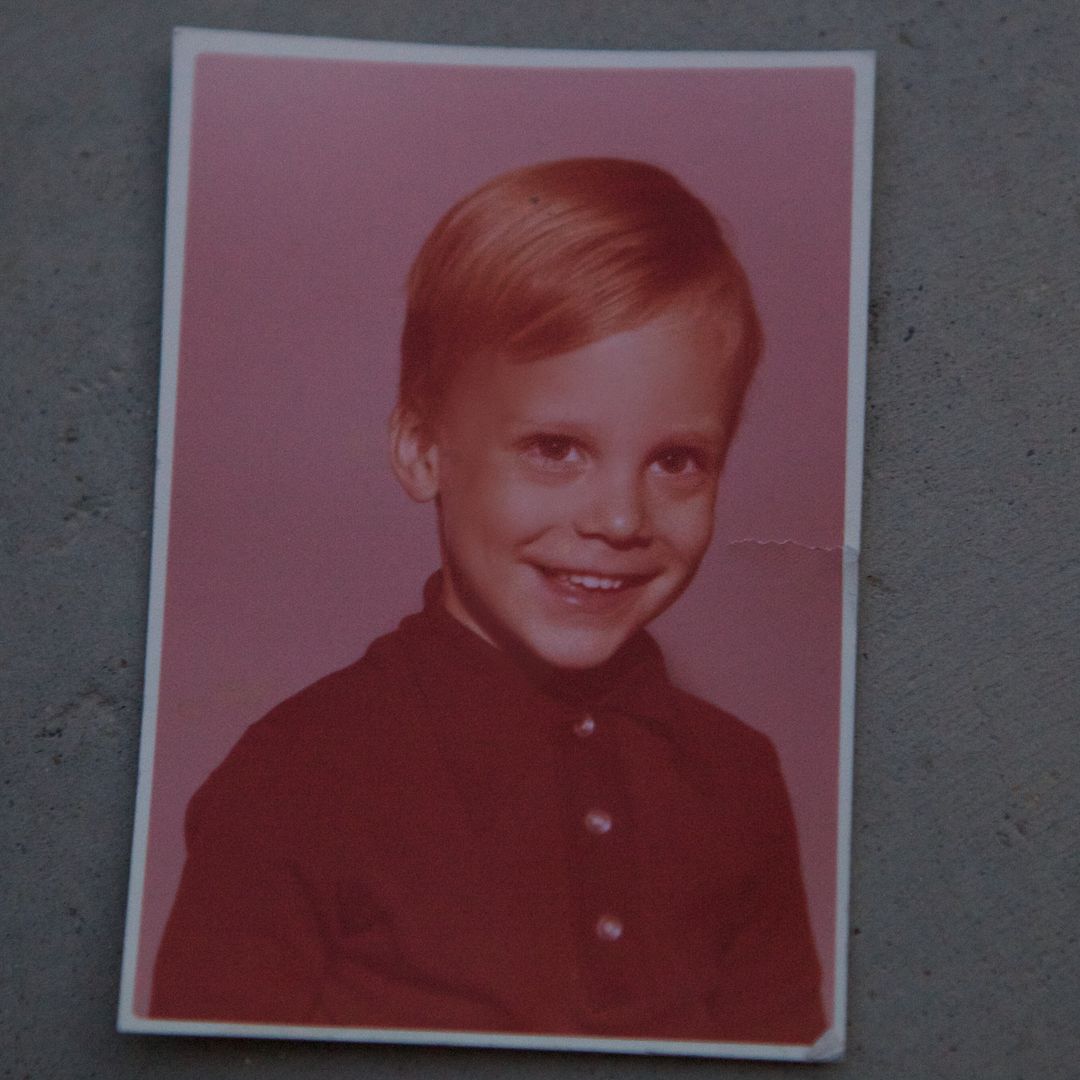 Together
creating a pattern and lifelong deep love of the rain. I remember being at the neighbors for a sleep over, I was three. They were so kind to me. They gave me a bath and I got to sleep in a big girl bed all by myself. I promised them I wasn't scared. They had no kids, but they still were fun. They even had a cuckoo clock. Sometimes they would advance the time to the next hour so the little girl and boy from Holland would come out and do their welcoming dance and I would laugh and squeal in delight.
I wonder what they were thinking while taking such good care of a little girl who didn't yet know that her seven year old brother was dead. My brother Doug died after being hit by a car down the street.
I didn't yet know what death even meant.
I don't remember who told me. That memory doesn't exist, partially because the word death had no impact on me. I heard stories, years later that almost felt like memories.
My dad looking out their bedroom window, months of piled up snow that never fully melted away.
Doug's foot steps and sled paths were still traced out in the snow.
Some nights he would see the clues of a life no longer and just run out the front door, as hard and fast as he could- and just keep running and running. Trying to run away from the
blackness of depression that never fully dies after the loss of a child.
One night instead of running he stayed and shoveled our entire front lawn, removing all the snow from the grass. He was unable to bear the sight of footsteps that would melt and never be created by his son Douglas again.
I asked if we could look for him. Do you think Doug is waiting for us at the grocery store? Certainly he was lost at a store or down the street at a friends and it was time for him to come home. I didn't understand why we weren't looking for him. I hoped if I got lost that mom and dad would come look for me. They kept telling me he wasn't coming back. I just didn't understand any of it.
My mom woke up and breathed in and out every single day. Now that I am a mother I see what an amazing undertaking that had to have been. One day she was ironing his clothes. He likes his clothes ironed for school, she said, as if he were still alive. Perhaps thinking that if they were ironed perfectly, he would come back and wear them. I'm so sorry Mom. And thank you.
I thought about him everyday. I couldn't wait for him to come back home. I hoped it would be before the next rain.
One night Doug was in my dream. He was liquid golden sunshine and glowing. We were both wearing our favorite green matching feety-pajamas. Douglas explained death to me and for the first time I understood. He wasn't coming back. He said I would see him again but not for a long long time. He assured me he wasn't lost or missing. He was gone from our world and gone from the things we can see. He would always be able to see me, he assured me. He spoke of a world of ever after and heaven and I knew he was okay. I knew our time to enjoy the rain together would come again.
I understood. I finally understood death.
I made statements like, Now that Doug is dead he will never be a police man, matter of factly, like only a three year old can. Because it's no fun eating it all by myself, I answered when my mom asked why I wasn't tearing into my candy bar like usual, and was instead sitting and holding it in my little dimpled hands.
Doug's spirit lives on in my son, Parker Douglas Kelly. They have the same beautiful eyes. Saturday was Doug's birthday. He would have been 44. This one is for you, Doug, and I can't wait for our next rainy day.
And for you Mom and Dad and anyone that has experienced loss. We will all see them again soon.
Love,
Chrissy
Find Life with Greyson + Parker on Facebook