Scientists say gravitational attraction of the sun and moon on the oceans creates the tide. I believe that each week also creates its own tide. The tide of the week is unsurprising, consistent and comforting. Stifling.
Monday it's low and angry. Without perfect rhythm and difficult to dive into. Tuesday is high and brings with it more predictable patterns. Wednesday is efficient, lasts longer and has strength in its stride. Thursday is tired, bored yet hopeful. Friday is ready to breathe new life, yet exhausted. Saturday, brings energy and rejuvenation. Sunday is melancholy and bitter sweet.
This is true every single week for the mom me. I think back to girl ocean me. The college me. The working me. I realize it has remained consistent all along, only the details have changed. Sometimes everything changes and stays completely the same. It's what I love and hate most about life, depending on when you ask.
Hope was all around weekend.
I tried to ignore her a few times, but she kept coming back. Last week was absolutely one of those weeks, which I'm discovering are all weeks for every single one of us after you hit-like twelve years old. So maybe we should switch the meaning of "one of those weeks" to mean ridiculously easy because that isn't the norm.
But then came Hope, first in the form of this little baby egg on my doorstep...
Which reminded me that not only is everything possible, but also that everything amazing first starts out teeny-weeny-itty-bitty.
About a month ago we noticed we had a little swallow bird nesting way up high in our doorway.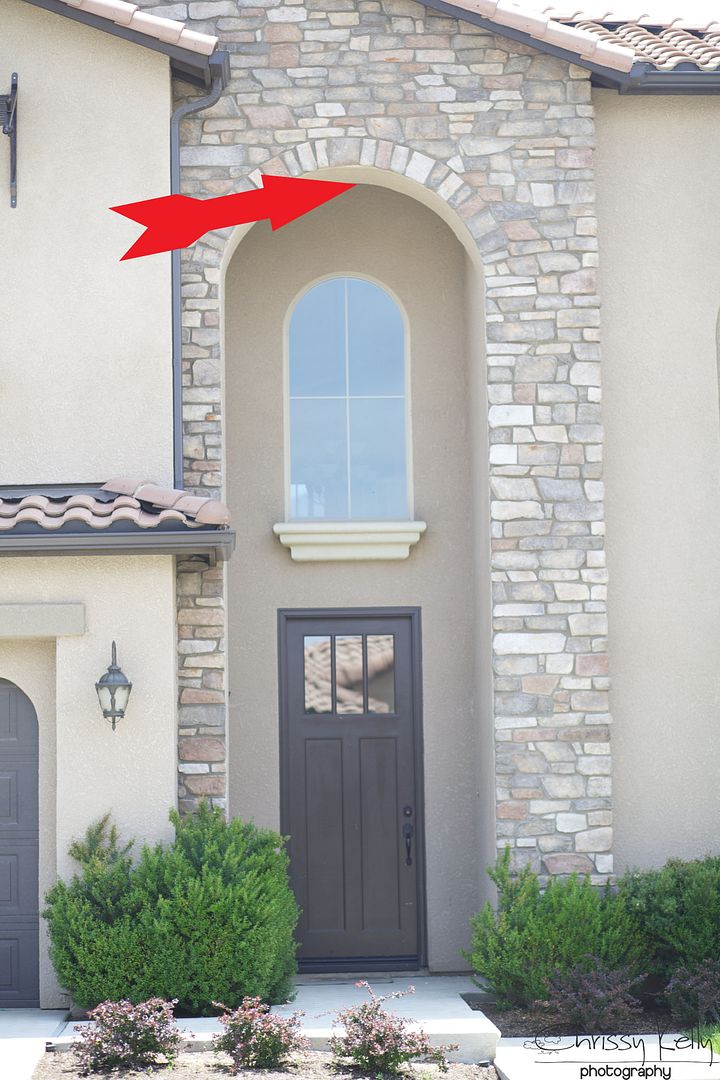 Michael said, there's a bunch of bird poop on our doorstep. I looked up and a bird made a mud nest-so when the bird isn't in it, I'm going to hose it down.
NOOO!!!!! You can't do that. You can't just take away their home. It looks like it took awhile to build. You need to ask Google what to do, I said, offering my go-to solution for EVERYTHING.
Google told Michael, "Swallows are protected under the Migratory Bird Treaty Act in the state of California. Under this law, during nesting season completed nests cannot be knocked down or touched."
I love it when Google has my back.
And just like that, I loved this bird. She curiously and protectively poked her head out every time we entered our home. Hi little momma! I would call out to her. It's okay, love. You are safe here. I talked to her every time I walked in the front door and she was in her nest. And I'm so excited for my little friend now that her babies are here. I hope she is better at being a new momma than I was. Luckily she doesn't have to learn how to swaddle.
Saturday night we met Friends at a place called Gazebo Gardens for local food, music and beer. It's an eclectic garden during the week, but turns into a night out on the weekends. There was a whole row of amazing food trucks.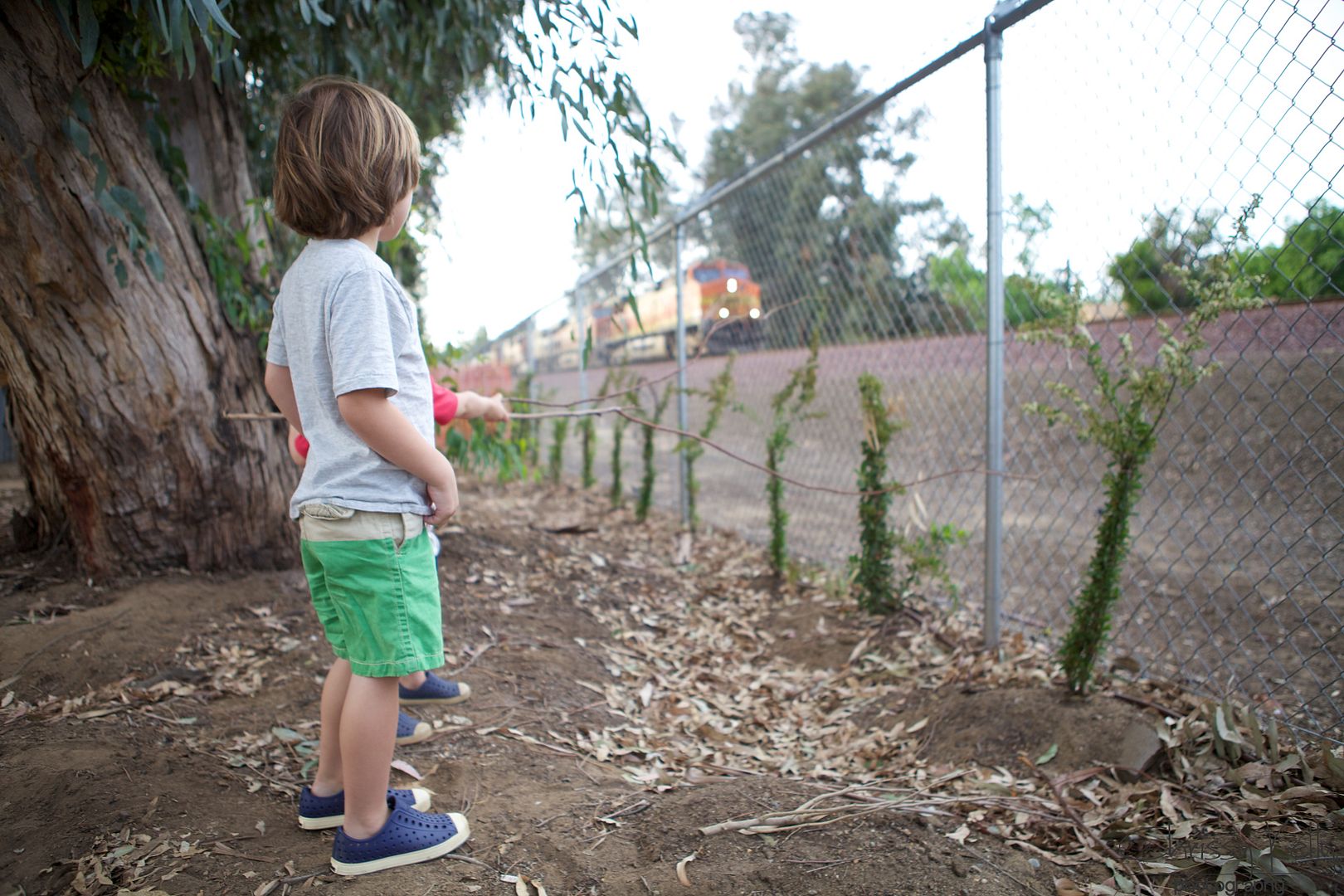 And a train that went by a few times every hour. Greyson is sometimes sensitive to loud things, which is common for kids with autism- it's called a Sensory Processing Disorder. He doesn't let it stop him from loving the train though.
Parker would not stay still. An exasperating fact that wasn't nearly as impossible once I had a beer.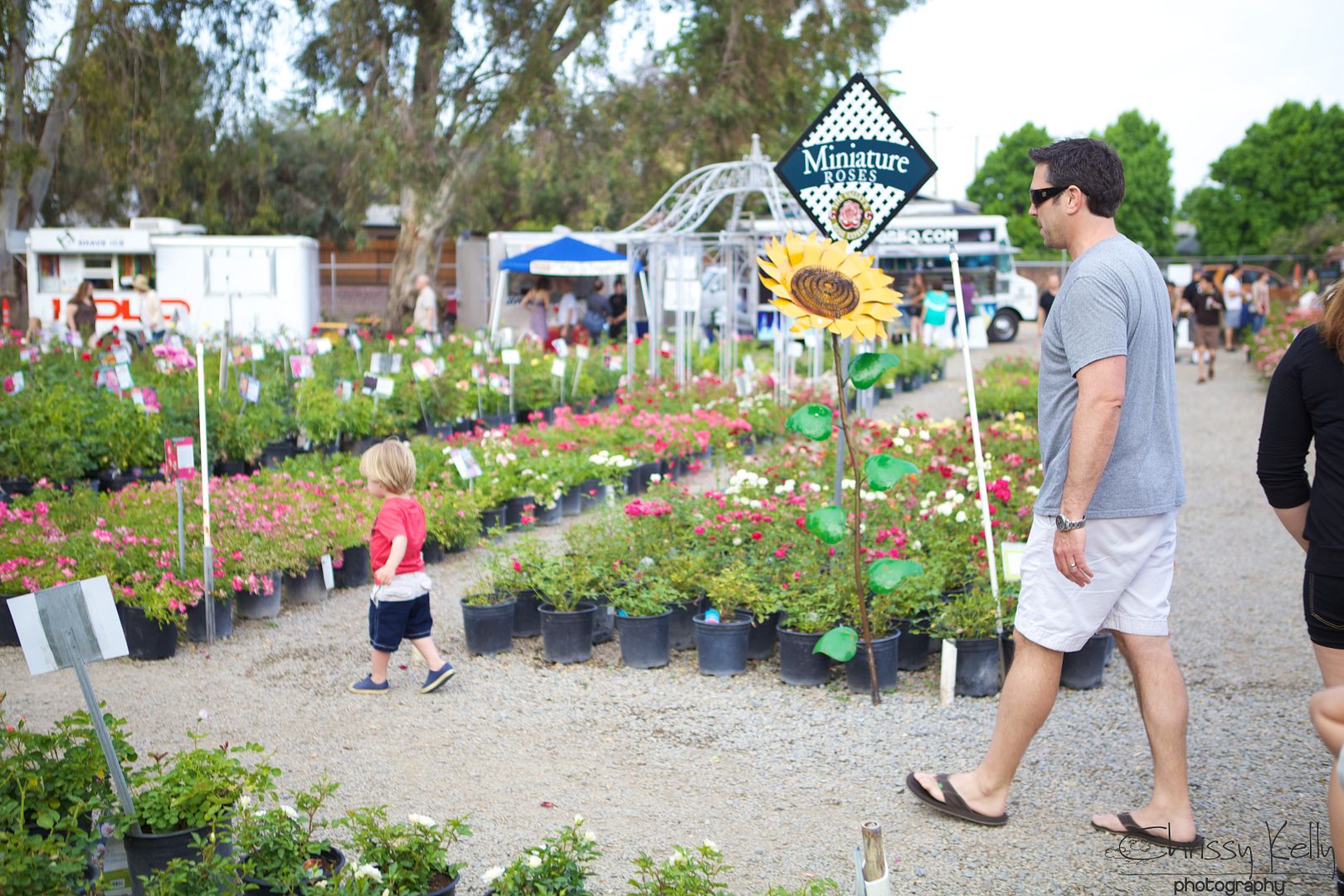 STOP TRYING TO FALL IN THE POND! (again).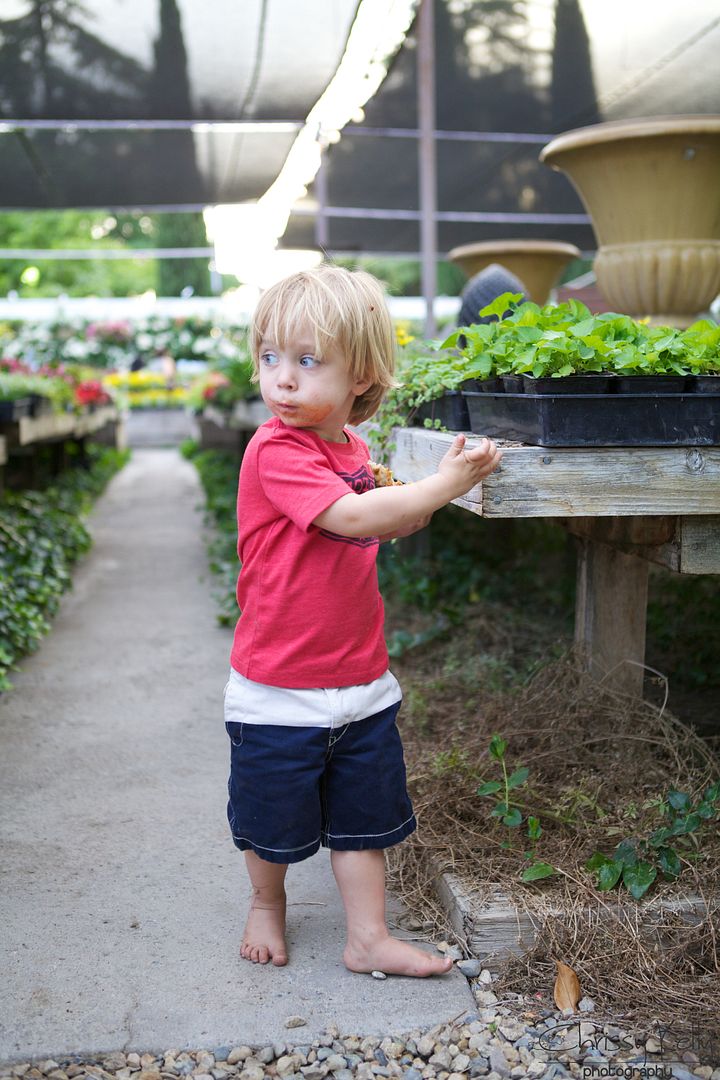 Parker would NOT stay in one spot. Notice the lady bug that flew into his hair? Let's call her Hope.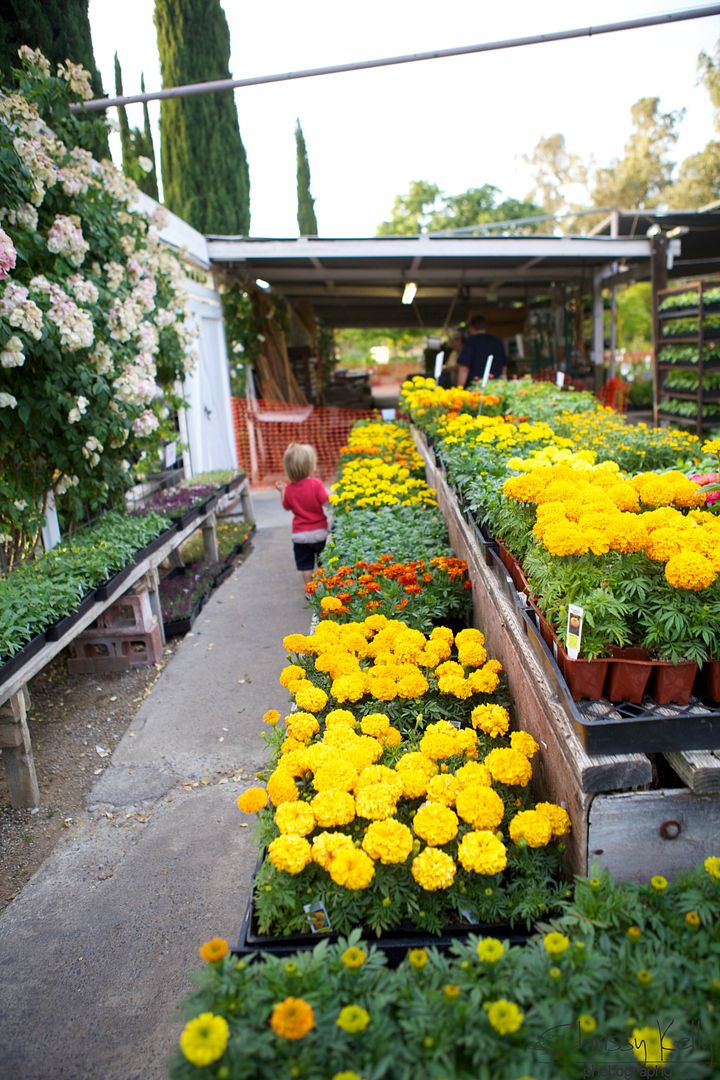 Wait!!!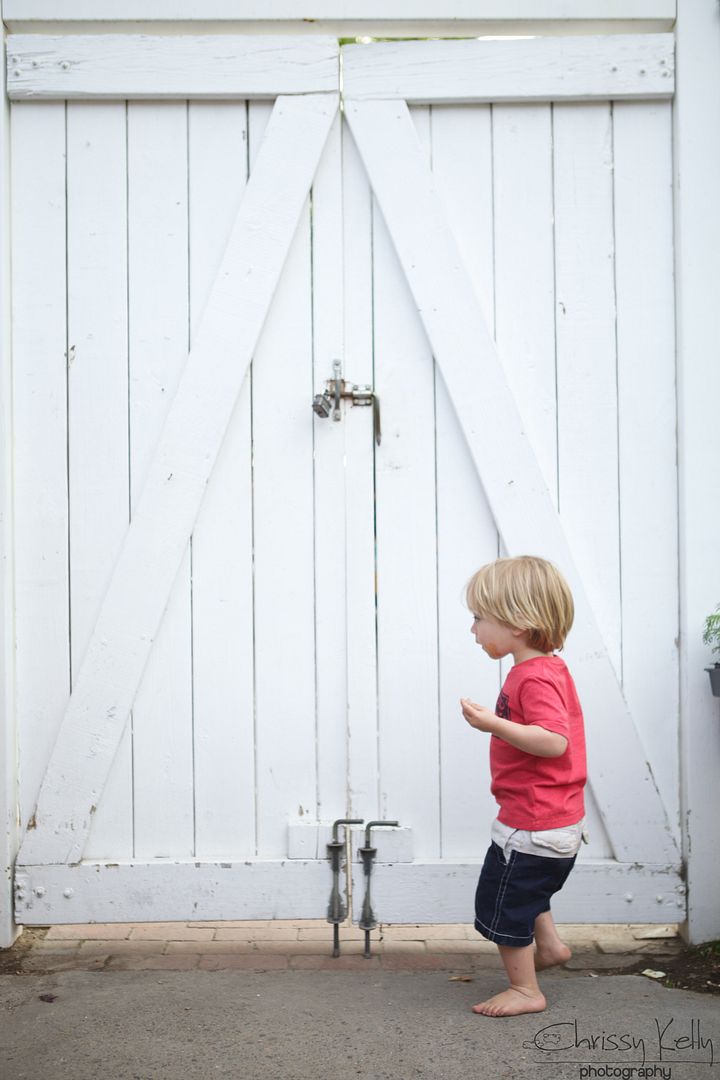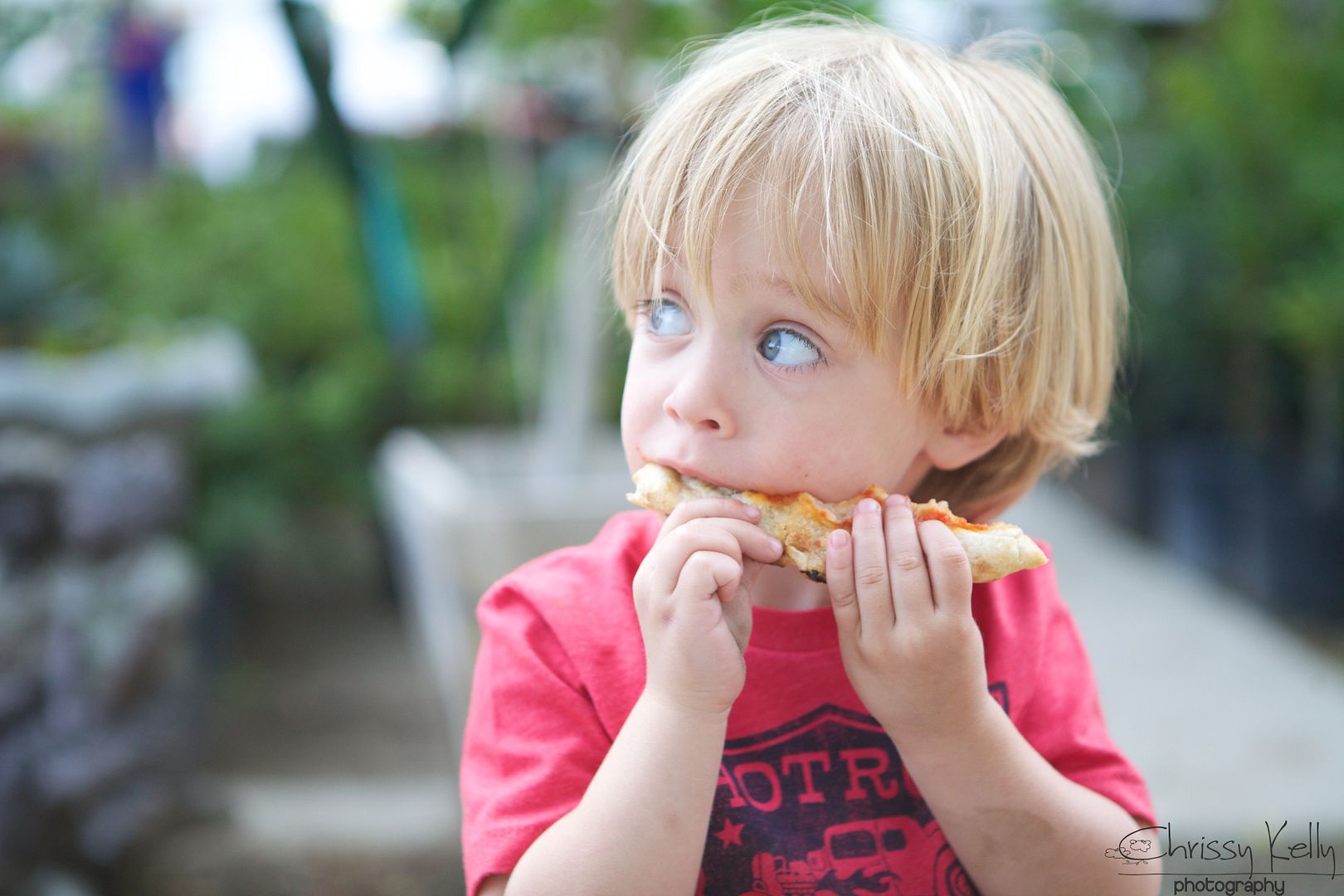 Luckily the amazing food finally got him to sit still for a moment. He loved it.
So did our Friend, Rich.
So much of parenting looks nothing like I expected, but I experienced a moment...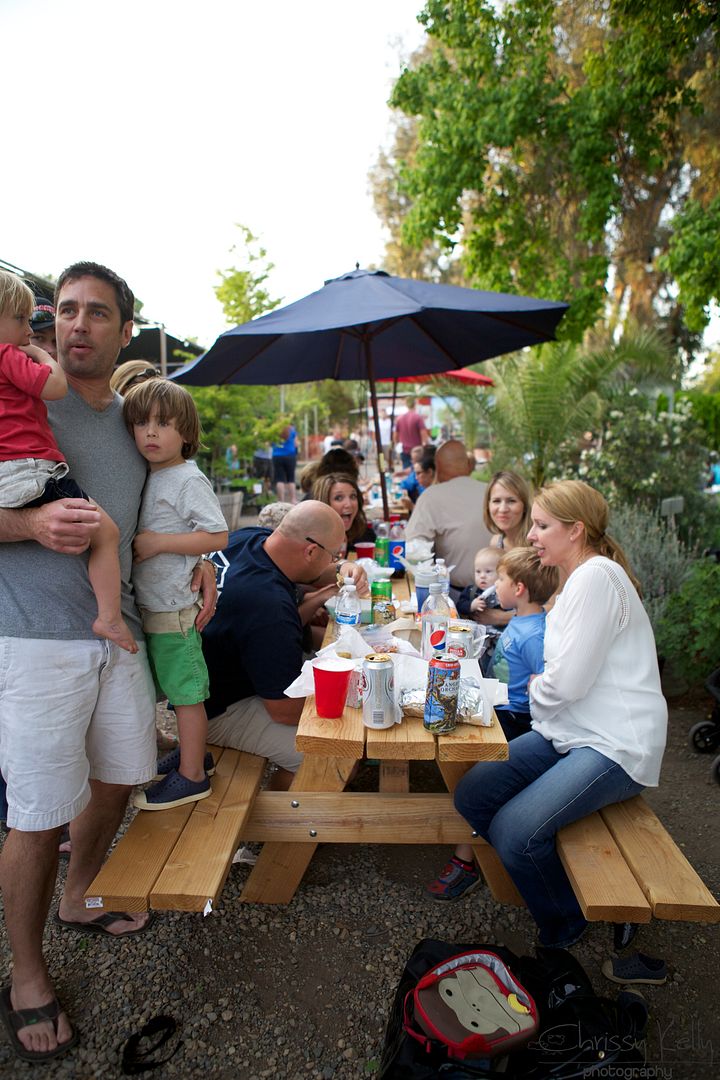 When I looked around the table at our Friends and all of our children and all of the food and beer and chaos and fun, and it looked exactly like I might have wished for once upon a time.
Remember beautiful baby Sawyer?
And look! Parker's stunt double- Liam, aka Noodle, aka Sawyer's big brother.
And one of my favorite parts...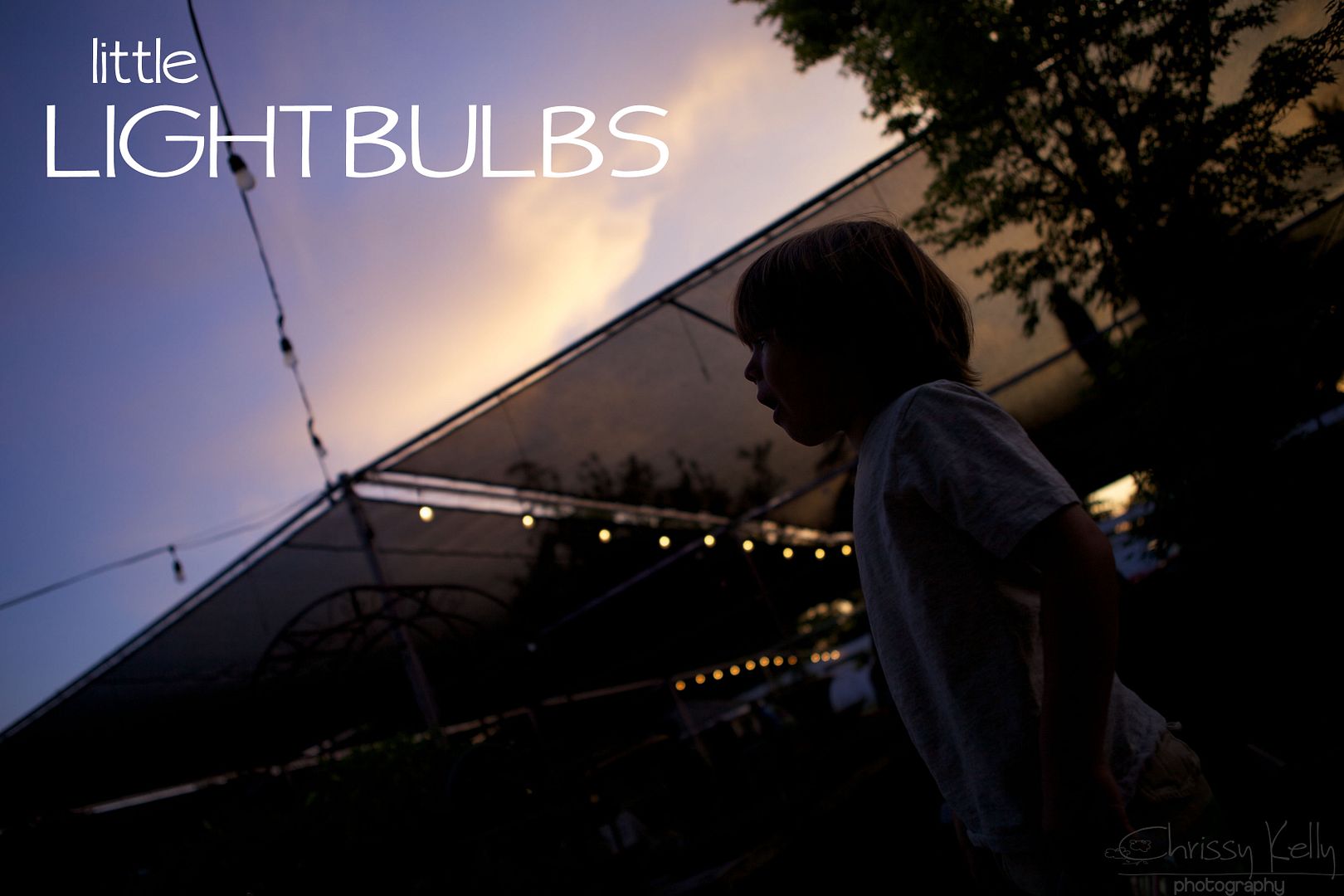 As the sun began to set and the sky got dark, I realized all the paths were lit by little tiny little white light bulbs. That's what I call the powerfully hopeful and teeny tiny little milestones that happen to my boys. The moments that together actually create the brightest of lights. There goes Hope again.
Go get your Monday, my Friend. And so this week when things get hard- which they always do, before they get easy again- which they also always do- Don't you worry. It's just the tide. It will change soon.
XOXO,
Chrissy
Find me on Facebook
and on Instagram @lifewithgrey