To commemorate Greyson's 5th birthday we want to make the world a better place. During the month of June, please consider donating to your community or any charity. No amount is too small. Seriously. And if you don't mind, tell me about it on
FACEBOOK
, or send an email to lifewithgreyson@gmail.com so I can keep tally. We are trying to raise $100,000! We have an Autism Speaks tribute page set up for Greyson and Parker. If you would like to donate there, click
HERE
. I'll post an update once a week.


On Saturday my sweet son Greyson turned five years old. I wanted to make sure we spent the day doing his very favorite things.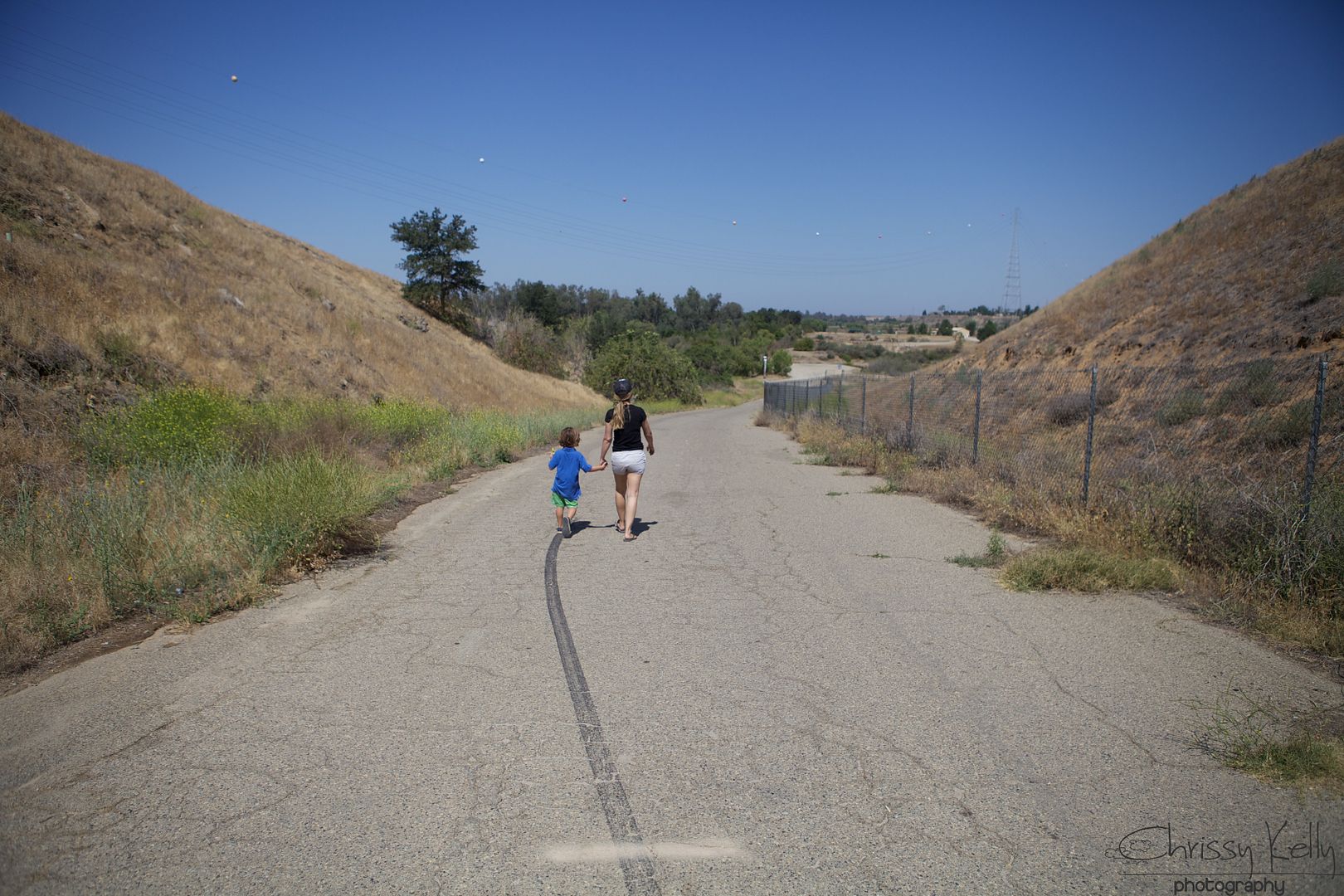 To begin our day we went to the San Joaquin River. The entire drive there I swallowed a huge lump of tears in my throat while conflicting feelings rammed into each other. I felt sadness and nostalgia and a million other things deep in my bones. Sometimes it's hard to feel so much. This river is a beautiful and symbolic place that reminds me to find purpose on every day of our journey and not focus on the outcome. Every year on his birth I want to commemorate, celebrate and baptize here. Renew my focus and my commitment to being the best mom that I am capable of each day. Some days I am 68% good enough, and if that 68% is my 100%- than that's alright by me. (that math analogy was brought to you by a communication major.) This river is the first place I went to two years ago when I was ready to accept that Greyson had autism, and more importantly- the place where I said goodbye to the life I thought I would live and instead embrace the life I actually have. I wrote about it here. It sounds so sweetly boxed up when I put it that way, I know. It's actually a continuous process of acceptance. I guess the whole of life is a continous process of acceptance for many, many things.
We skipped rocks.
And waded in the icy cold waters.
(You totally need to listen to this song while you read this whole post.)
Oh, the water
Oh, the water
Oh, the water
Hope it don't rain all day
And it stoned me to my soul
Stoned me just like Jelly Roll
And it stoned me
And it stoned me to my soul
Stoned me just like goin' home
And it stoned me
It was just exactly the right place to be, bordering on too much. Just right mixed with too much seems to be a reoccurring theme in our life.
Next stop- elevators. Everytime we go anywhere with an elevator- Greyson wants to ride it eleven million times. We are usually going somewhere specific and don't have time to ride it more than once or twice. However, when it's your birthday- you get to ride the elevator as long as you'd like.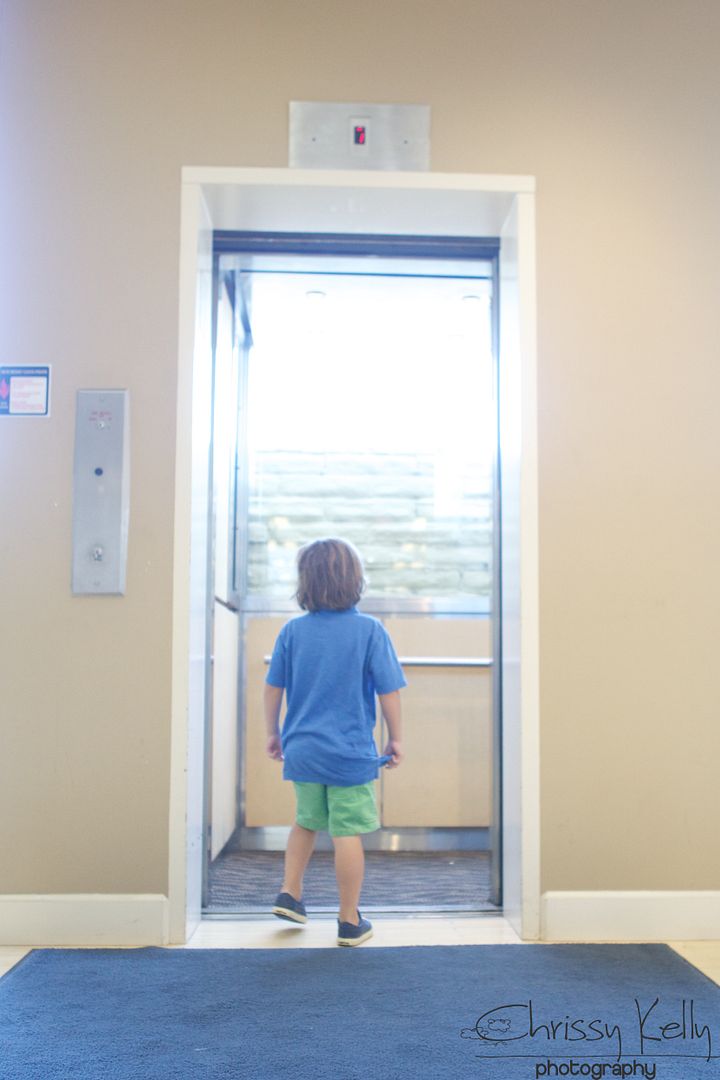 It's his little slice of perfect.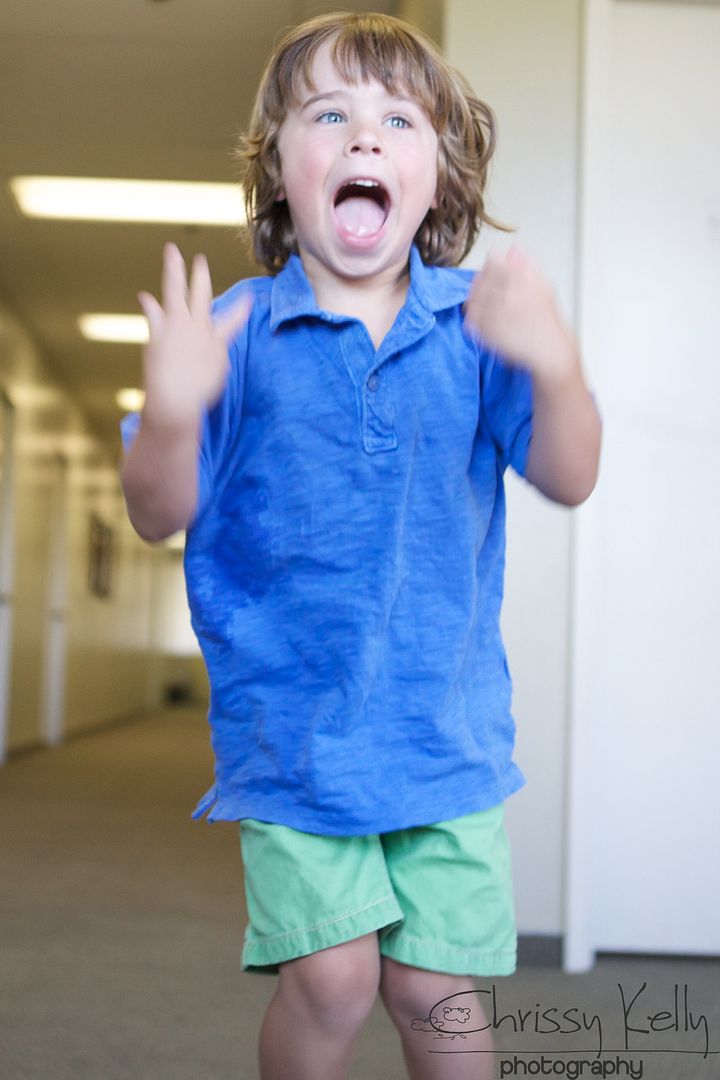 When he's really happy- he gets flappy.
When Greyson was two years old he started intensive Behavior Therapy. Before we began I was asked millions of questions about his development and behaviors. Does he walk on his tip toes? Does he flap his hands? The answer to both was "no". He didn't do either of those things that I assumed were bad, and I was relieved. Many autistic like behaviors peak between 2-3 years of age so keep an eye on it- I was told. One day we were in the pantry. I knew Greyson wanted something but I wasn't sure what. I kept grabbing options and showing them to him. Each item was met with silence. Finally I got to just the right package of cookies and he started to flap.
OH NO. He did that bad autistic thing, I thought. Everyone will know he is autistic if he flaps. And as the days went by he started to do it a little bit more- mostly when he was really excited about something.
Greyson did the hand flapping thing, I told the person in charge of his therapy- concerned. She immediately implemented a protocol to make it stop.
"HANDS DOWN". Greyson was told with every flap of his hands. Both of his hands were grabbed and held still by his side. "That's hands down, good job"- he was praised. Sometimes they would also say, "QUIET HANDS". Every time he stopped flapping they would praise him. We implemented the correction too. I counted how many times he flapped each day. I was worried any time it increased. It's like he's advertising to the whole world that he has autism and he doesn't even know it.
And one day- I don't know exactly when, I suddenly just didn't care that he flapped anymore. I didn't care if he looked "autistic" or not. I didn't understand what quiet hands meant in the first place. His hands weren't even being loud. He mostly only flapped when he was really happy- and in a way- it was like my boy who can't speak was speaking to me through his hands. I wasn't about to silence them.
So for his fifth birthday, I wanted to see the flap as much as possible, because that means he was happy.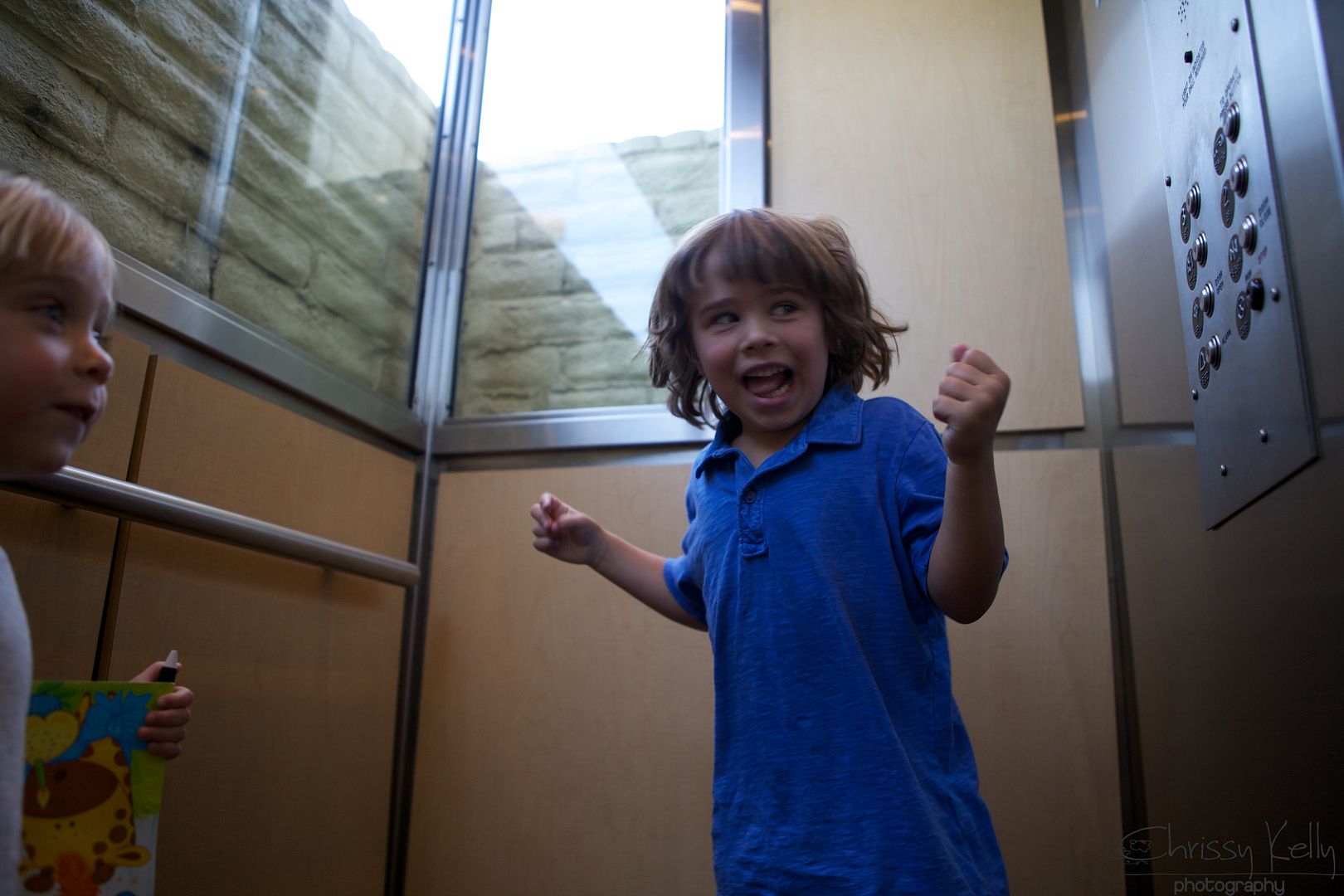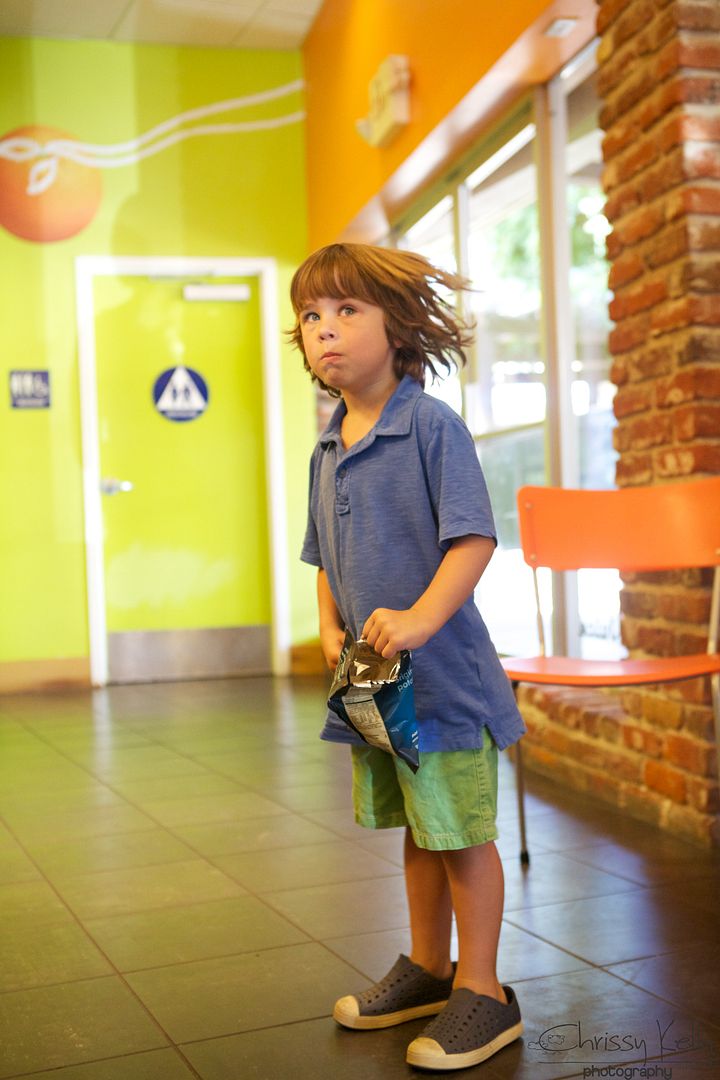 Jamba Juice made him flappy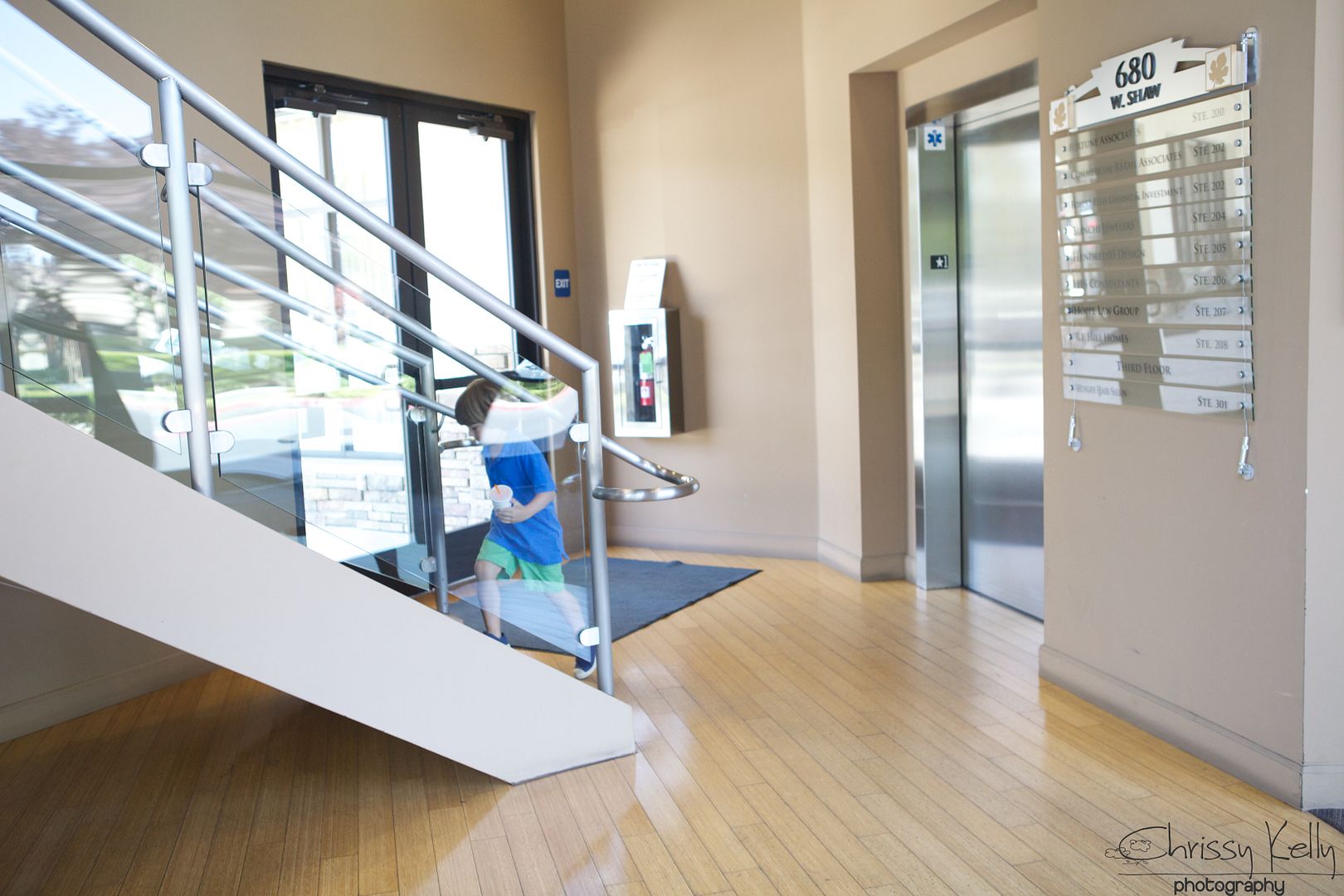 As did our elevator crawl. Which is like a pub crawl, but really really different. And no booze.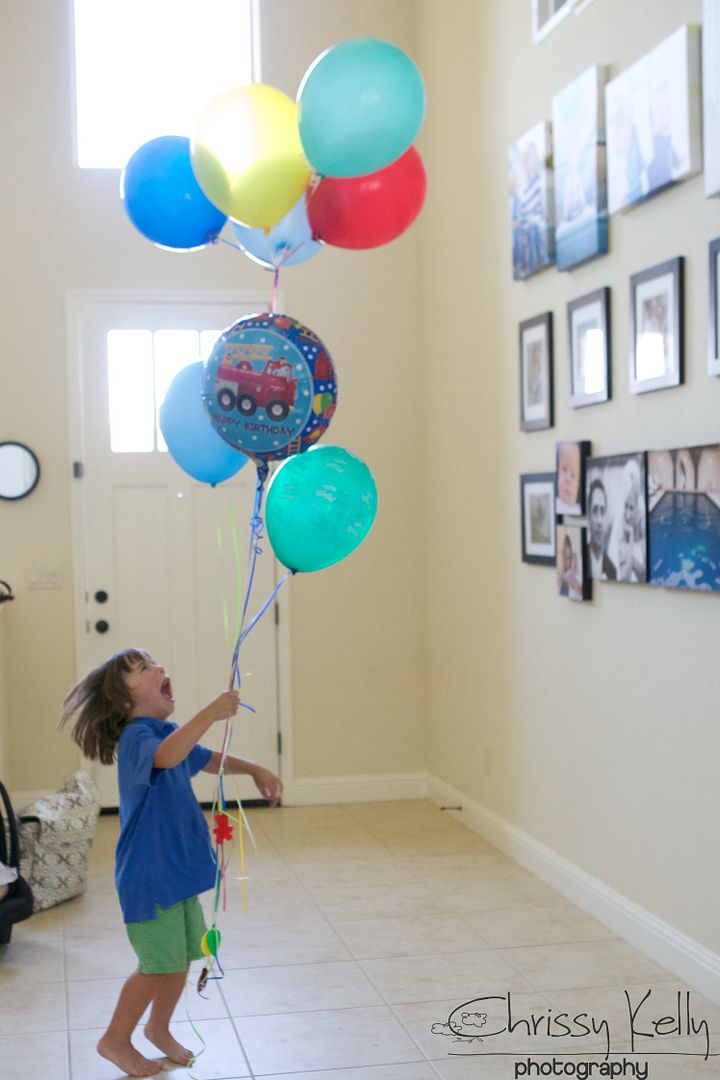 There was lots of flappy, all day long.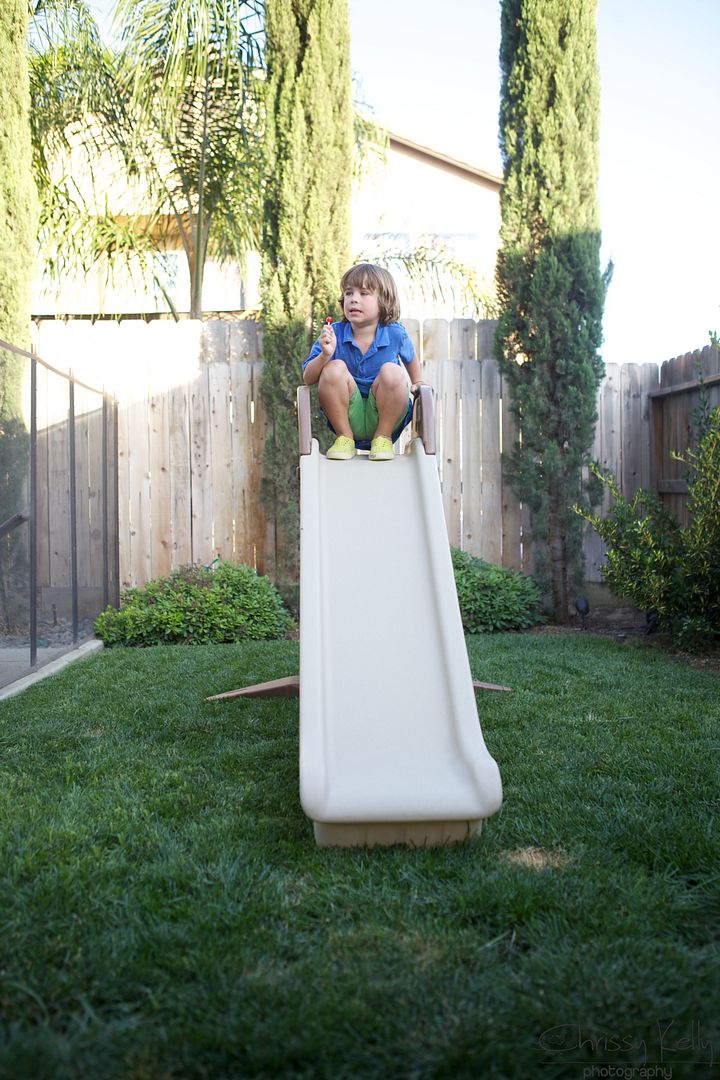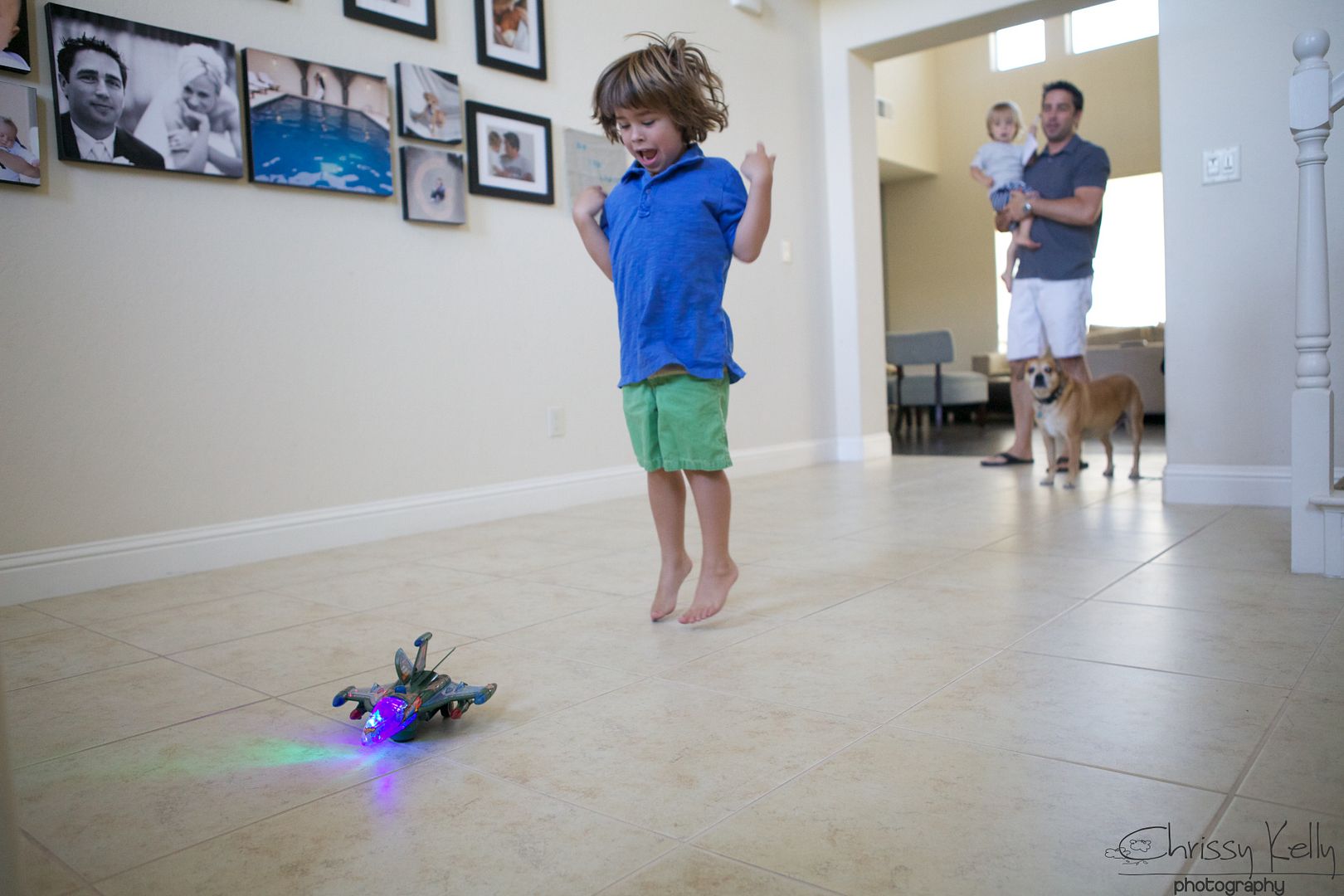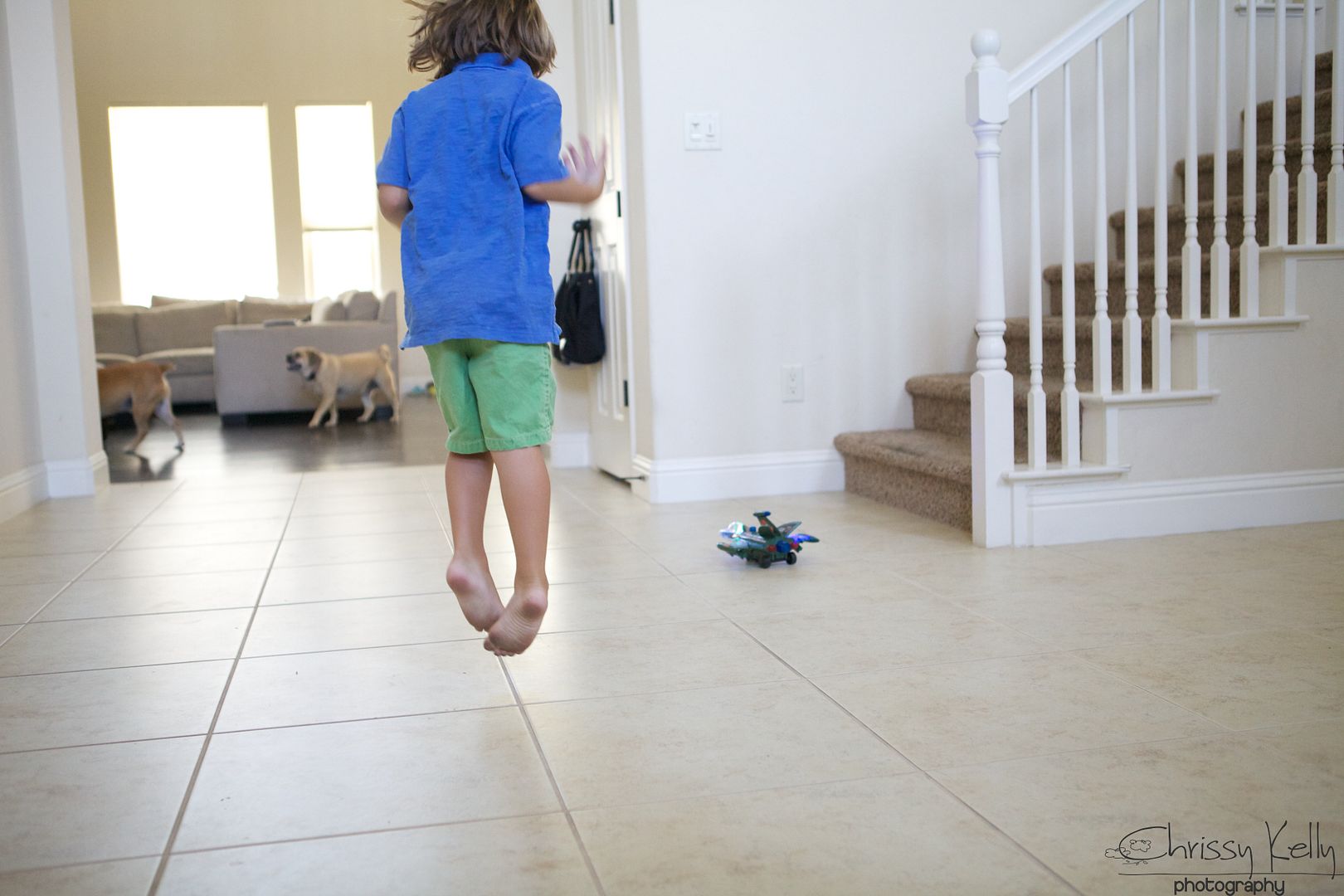 He loved his gifts. Some of them made him REALLY flappy. Great job on the Jet plane Grandma and Grandpa! WARNING: It's really loud and extremely annoying and listening to it for six hours straight will cause you to lose some of your adorable mind. But it's also spectrum-tacular and makes him happy.
I thought to myself- I wish Greyson could tell us where he would want to go tonight if he could pick any place in the world. And I got so excited when I realized-actually he CAN. When we are in the car he frequently points in a direction and says, "Whit way" (for "this way".) He points towards parks and Jamba Juices- and usually we can't stop because he has somewhere he needs to be. So on his birthday we got into the car and left our evening plans up to him. And I was curious. And it felt weird- to not know where we were going or what we were doing. Which is exactly what he must feel like most of the time. Wow.
First stop- neighborhood park. Simple. Sweet.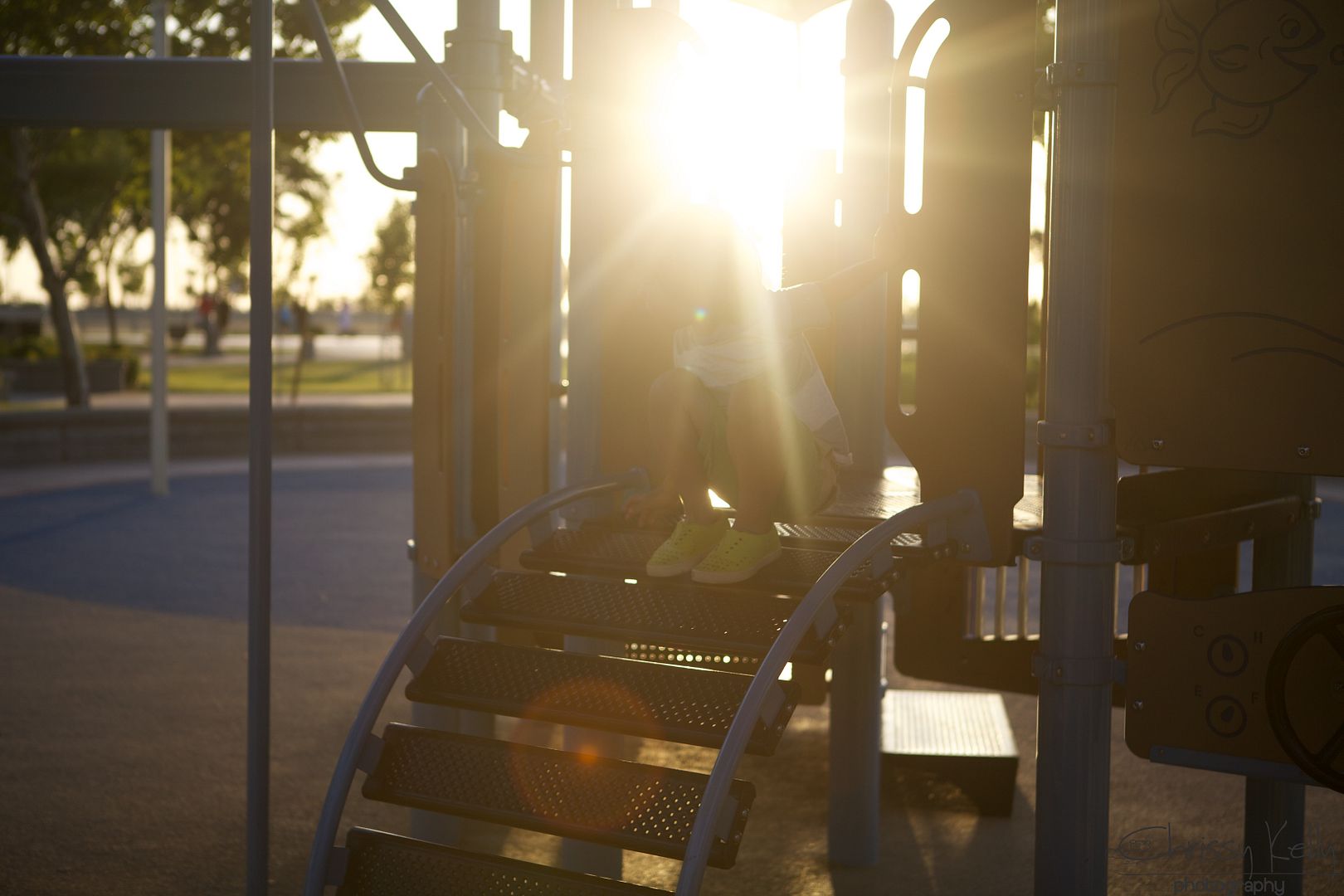 The sun was warm and beautiful and there were many times I didn't know where the sunshine ended and he began.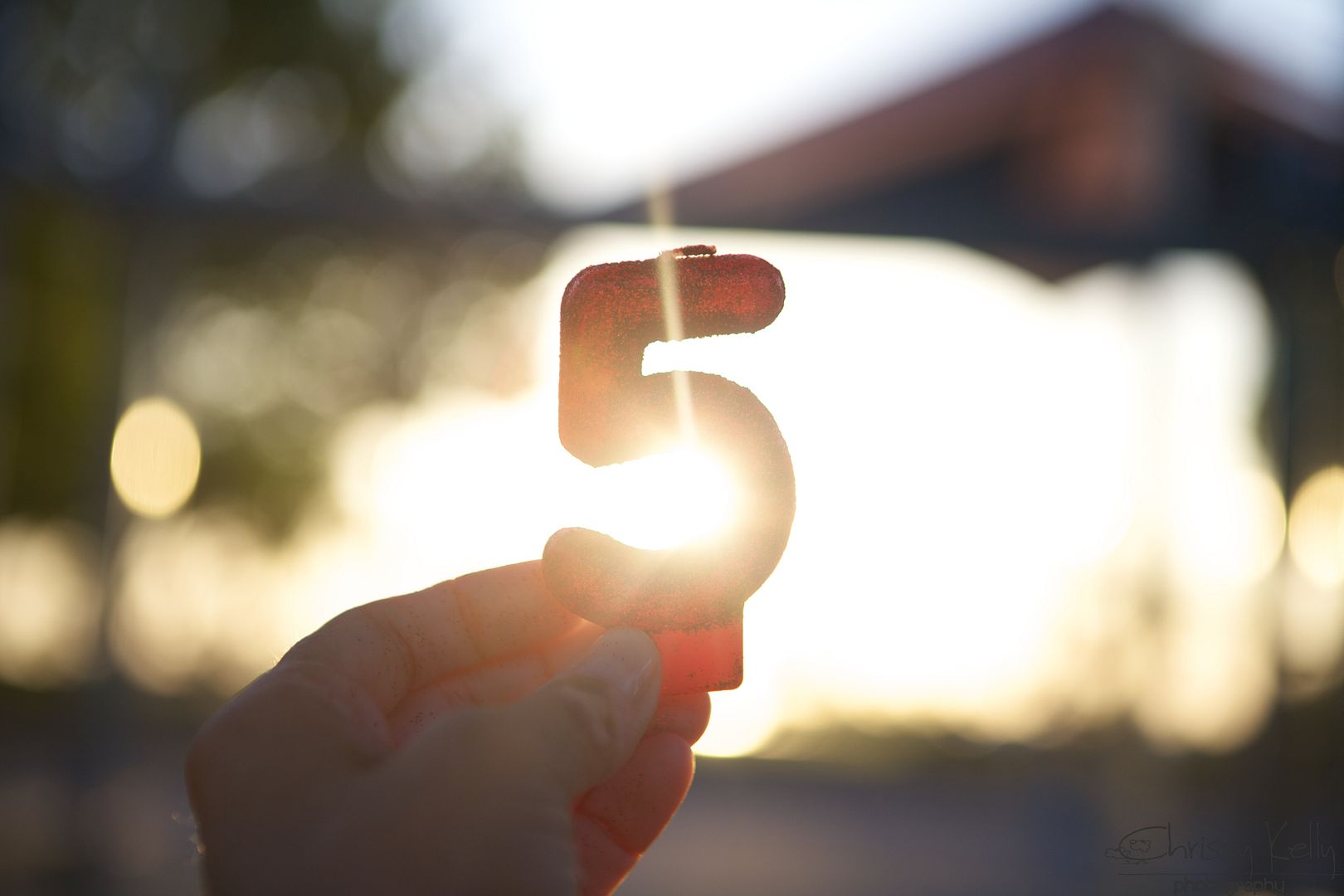 And then to our favorite frog pond, then out to frozen yogurt. All Greyson's choice.
Happy Birthday little buddy. You make the whole world happier just by being around.
Love,
Chrissy
Connect with us on FACEBOOK