A couple of days ago there was a homeless man standing on the side of the freeway exit ramp. For the first time in my life I didn't think-
Why doesn't he get a job? What happened to his family- why aren't they helping him? What if I give him money and he uses it for bad things?
I simply wanted to give. And it felt so much lighter to not fiddle with the radio uncomfortably while avoiding his eye contact. I looked at him
feeling
love instead of
thinking
judgement. I had lost my wallet the day before (and found it- but still had to go pick it up) and I didn't have any money on me. So while the light was still red, I quickly dug into the bottom of my purse and I found two loose quarters which I nervously handed over to the gentleman.
He looked at me with the kindest eyes. God bless you, he said with a smile. I was surprised to be overcome with feeling. It felt like happy and kindness and love. Not that fifty cents will buy him much of anything. Not that I fixed or changed his life. Just with the realization that he and I-we are actually the same. I kept driving with a smile on my face so big that it filled up the car.
God- you sure have been showing up in funny places lately, I said out loud.
Chrissy, I've been here all along, I heard God say. But you sure have been noticing a lot more lately he said with a smile.
And that my friend is why I want you to give. It's for you. Because you so desperately need and deserve the perspective it gives. The love that pours in and finds the spots with holes. Because there are our very own people just like us in desperate need of our compassion. There are organizations and people in our own community praying for our funds. Yes, even fifty cents counts as love.
Money doesn't buy happiness- but giving it sure does.
Ever since Grey was diagnosed with autism, I wanted to raise funds for him. And then my perfect Parker was also diagnosed with autism and that starving hunger to raise money and awareness grew a million times bigger. At first I thought I just wanted to raise money for autism, but then I shared our story with you. I got to know you, and you are beautiful. We are all going through something. We all have our important causes, beliefs and struggles. My struggle isn't harder, worse, more important or more in need of funds than yours. We are the same. But I put off doing a fundraiser for so long because here's the thing.
I HATE FUNDRAISING. I hate asking people for things. I hate asking people for money. I hate reminding people to do anything. Like want to throw up hate it all. It feels like scratchy and hot and too tight and can't breathe. But finally right before Greyson's birthday last Thursday night, my want to raise money grew bigger than my fear of fundraising.
So after thinking about it for two whole years, I finally wrote a post asking for your help in raising $100,000 for any cause important to you. It was practically on a whim so I wouldn't change my mind. It was later at night and the boys were lying next to me in bed. Sweet. Calm. I started typing and I couldn't stop. I was excited. Hopeful. Nervous.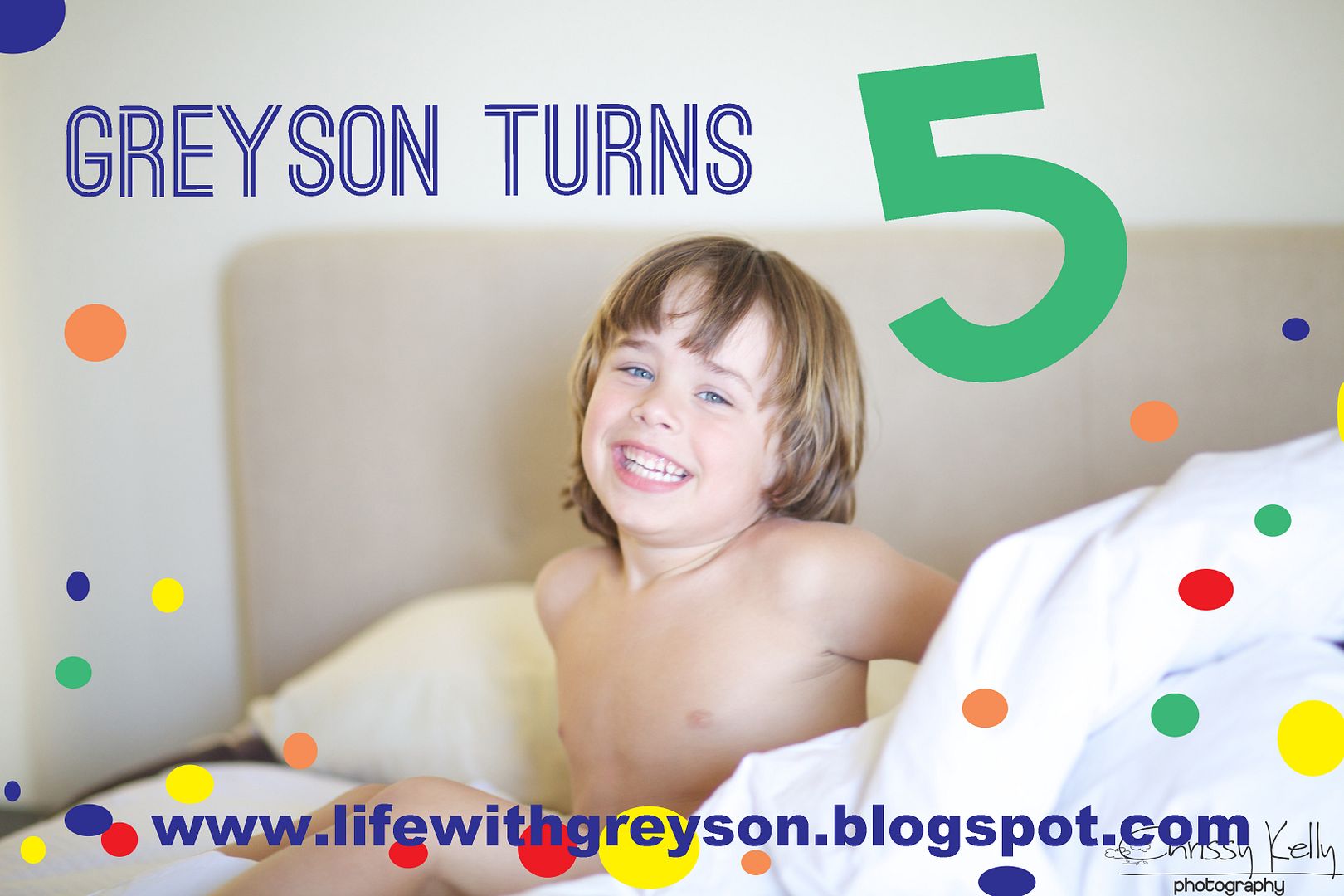 Suddenly I realize that actually only Greyson is lying next to me and it is much, much too quiet.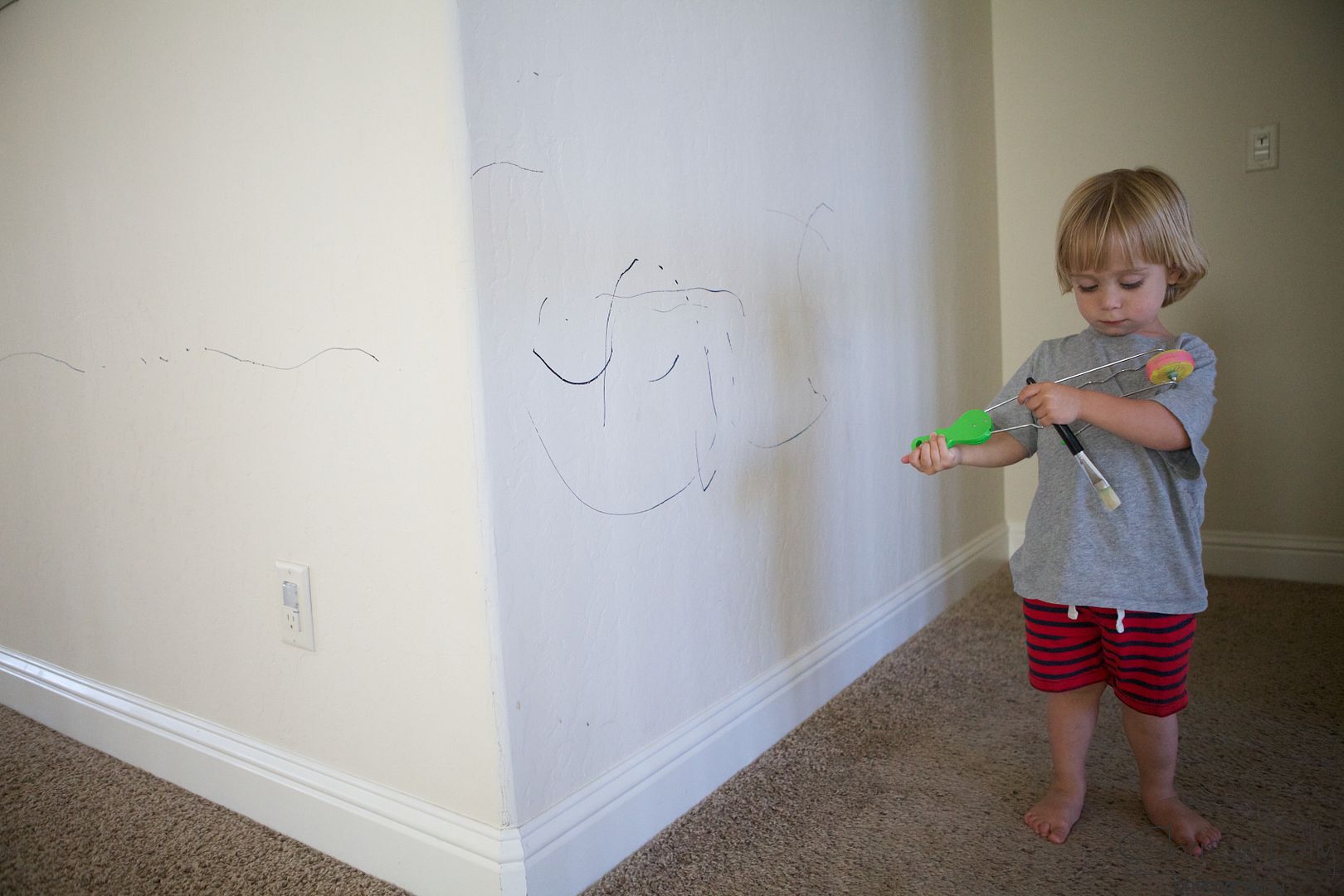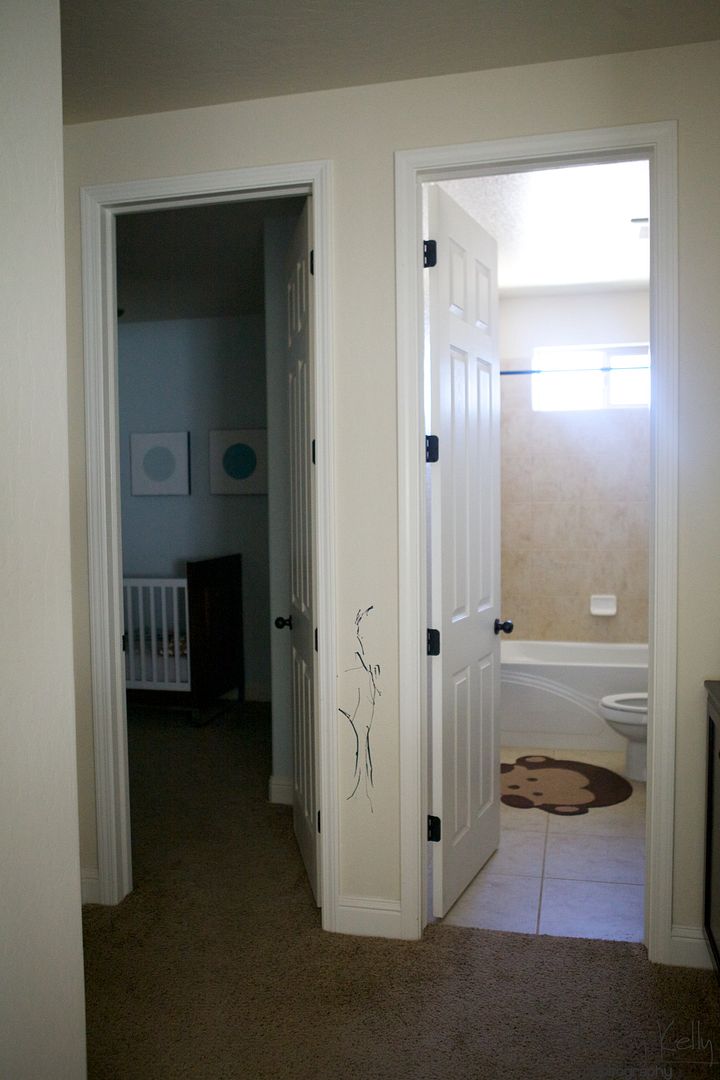 And I found Parker hard at work writing too. Black permanant marker.
Later that evening I finally get both boys asleep. I finish writing and turn out the light on my nightstand and lay down, shifting from left to right to get comfortable. I let my right foot escape from the covers so it could breathe, and suddenly it hit me.
$100,000?! What did you do???? You can't raise $100,000. 100,000 pounds weighted heavy on my chest. The dinner I had hours prior was in my throat. I lay awake until 2am feeling sick- why did you make the goal $100,000? Why didn't you make it $10,000? I just kept saying that over and over and over again.
I was good at pharmaceutical sales because I tell the truth. I care so much about people. I believe in fair balance and letting a physician know what to expect-even unwanted side effects. I enjoyed getting to know what made that doctor tick. His passions. I liked hearing about his or her kids and life.
I also sucked at pharma sales. Because I'm not comfortable putting people on the spot. I'm not a closer. I hate asking people for things so I usually just try and do them myself instead.
But this time, I can't. I don't have $100,000.
I woke up Friday morning drowning in a deep pool of a vulnerability. All I could think about was that damn $100,000 goal. I reached out to a few friends with proven track records at fundraising- Can I take the goal off?! Change it to $5,000? $10,000? I was met with a resounding NO. I had to keep it as is.
But I won't make it and I'll look like an ass, I said. They promised I wouldn't and I realized that I will actually FEEL like an ass which is much much worse. I felt poisoned about it all weekend long. I cried over it. I even wrote a post saying I was removing the goal. I hate numbers. They tormented me on a scale for so many years of hating my malnourished and tiny body that never felt skinny enough. They taunted me in data reports for years in pharmaceutical sales. I hated selling Girls Scout Cookies for Pete's sake. Everyone loves Girl Scout cookies.
My dearest friend Annie and I met for a mani pedi Friday night. Long after the salon closed we sat outside talking on the sidewalk in the warm breeze of Summer. I cried. I was exhausting. Suddenly I realized I didn't want to raise $100,000 to make the world happier for my boys, I only wanted to do it so I could make a goal. Together we watched this video- one of the charities one of us is donating to that I had never heard of before called 99 balloons. We learned about the very special and short life of baby Eliot.
Annie and I both sat on the steps and cried. I wore my tears proudly without brushing them off.
This is what it's about Annie. Not about a number. It's about people, I said. And my rational mind KNEW that, but I just couldn't feel it. All weekend I lived in a world of self-loathing loserville. It shocked me how good I was at it. It scared me. I sat with this shame, and embarrassment and guilt and confusion trying to touch the center of its pain. What about this is making me THIS intensely vulnerable? Why am I sobbing in fear and in shame? I realized these feelings go extremely deep. I am grasping onto them so tightly which means it's woven throughout me. It goes so much deeper than a simple fundraiser.
And all the while, your donations kept coming in, softening my heart. Reminding me why I wanted to do this in the first place. And then I saw Greyson on the stage at his school performace Monday night and my mind ripped wide open.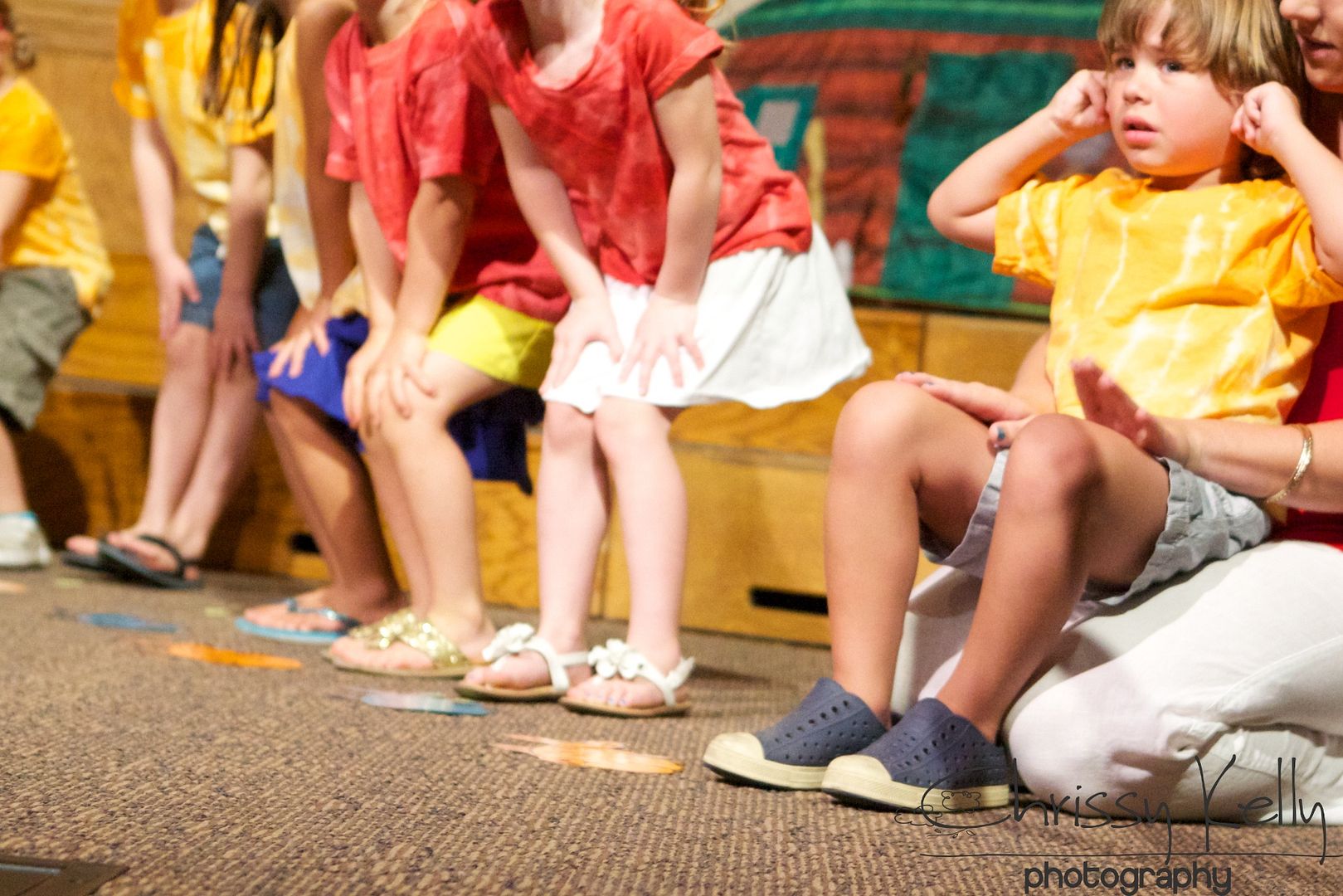 That is absolute fear in his eyes, yet he stayed on stage for an entire song. He can't talk- so he didn't sing. He didn't do the gestures like he had practiced. You could tell he HATED the entire experience, but he stayed up there anyway. It was too loud and he was afraid and it was all much too much for him- and he did it anyway. I am so incredibly proud of him that I sometimes feel like I might just die from my heart getting squeezed so tight.
I am going to fail miserably at collecting $100,000 according to the insanely high standards I place on myself daily. Unreasonable standards that cause me to miss out on so much good in the experience. I don't want to be so rigid and unforgiving. That's not the story I tell my boys with my mouth- but it's certainly the story I am showing them daily through my own example. I don't want to show them that story anymore.
So I'm not giving up- I'm keeping the goal at $100,000 and I'm doing it for all the right reasons. And I'm so excited to tell you that so far together we have raised....
$12,781.72!!! WOOOO HOOOOOO
Greyson taught me that simply attempting to accomplish the goal with all my heart is winning. Being open to feeling uncomfortable, stepping outside of my comfort zone and doing the hard thing- IS SUCCESS. I may fail to make this goal, but that isn't failure. Failure is not trying at all. I want to inspire you to give, if you can and are willing to ANY cause that means something to you. If you want to give to Greyson and Pakers Autism Speaks Donation Page we would be so honored. Give whatever you can. Even fifty cents can make a difference like it did for me. Have a lemonade stand with your kids and donate it in honor of your friends Greyson and Parker. I want to make us all a little happier by sharing a little happy. Plus, the more we give the easier it is to receive. Will you pretty please help me? Donate. Share this message with your friends. We need your help changing the world.
I can't believe that I am 40 years old and I am still learning so damned much about myself and the world. Just when I thought I had some of the stuff figured out, my 5-year old comes along and teaches me the world.
Thank you so much for your donations, for being here reading and for loving my boys too.
So much Love,
Chrissy
Find us on Facebook. Give.