Usually Monday through Friday day are all business. Today we added an extra dash of fun and a healthy splash of spontaneity. Grey wanted to go and ride the bock-show.
It took us like a day to figure out what bock-show meant.
Bock show!!!!
Bock show!!! He kept yelling more and more urgently.
I...want...BOCK SHOW!!! with direct eye contact and such an urgency it made my heart break.
BOCK SHOW. BOCK SHOW. He repeated, almost in tears over and over again. He grabbed his Picture Exchange Book and took out a picture of him horseback riding. He placed it on a strip that says, "I want".
You want to ride horses? We asked.
NOOOOO, he whimpered, crushed.
We went through a million nouns. Do you want the park? Fries? Ice cream? Chips? None of his favorites worked. We were equally crushed for letting him down.
Finally Michael put it together.
Motorcycle?
YES!!!!! Greyson said in blissful relief. Bock show!!!
You see Friend, when Greyson used to go horseback riding he first rode this "motorcycle" at every visit. He liked it even more than the horse in fact. And since he didn't have a picture of a motorcycle in his book, he picked the horse picture- the closest alternative.
He doesn't always get there the same way- but he gets there.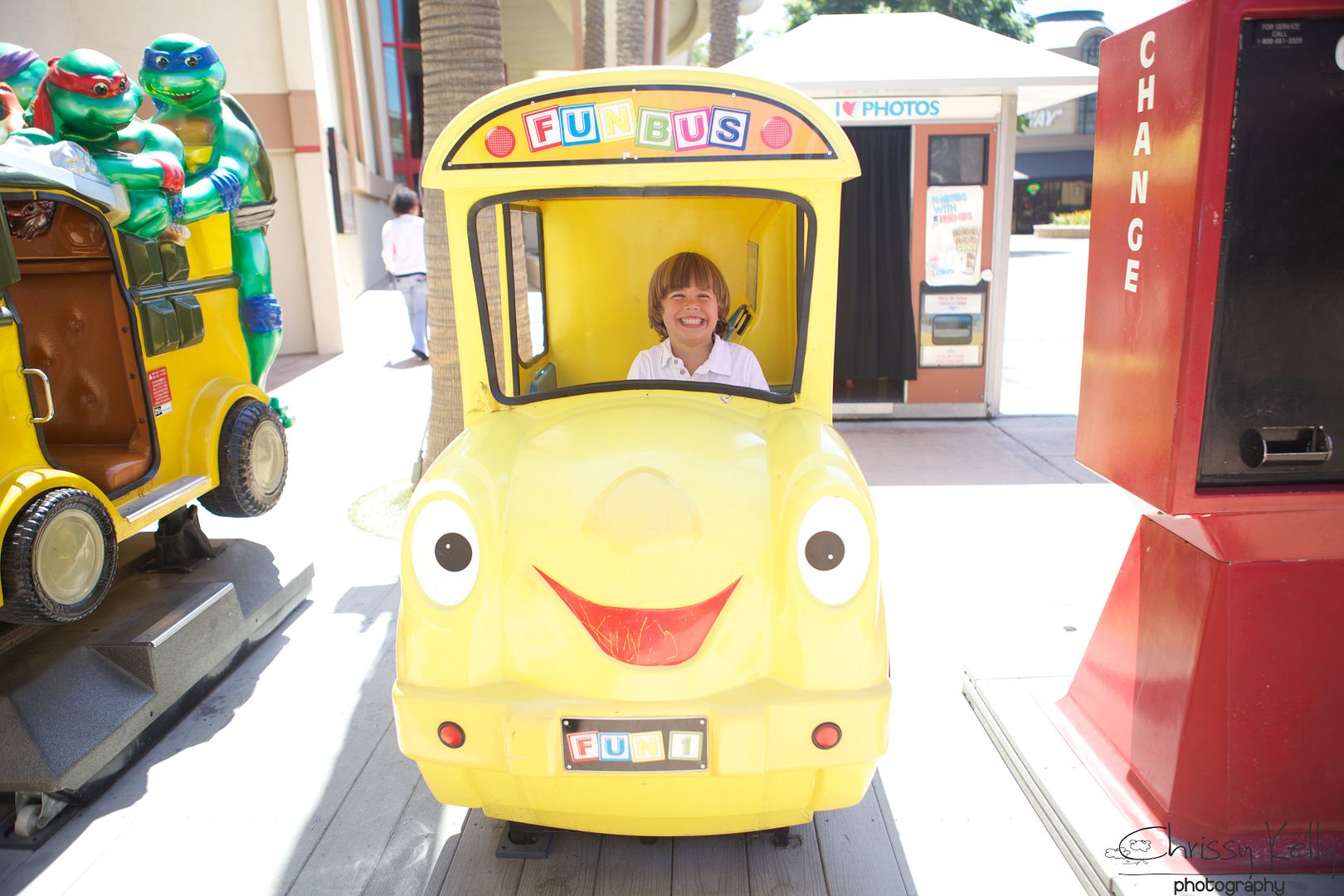 Apparently the bus lives up to its name.
Parker stands on tip toes and waits for his smoothie to be ready. He thinks every drink is his, and when someone else grabs it, he explodes into a million tears. "I'm sorry" the person who grabbed the drink says. He gets up off the floor and waits again. It sucks when they are really busy.
We raced home in time to see our Frank.
As soon as Frank got out of the truck we could hear the loud sound of hot hissing. Their was an air leak in the doo-hickey-something-or-other. His truck was officially out of commission. He had to leave his truck on our street which was the coolest thing ever. I put Parker down for a nap just in time to catch for Grey and I to catch a Big Rig Tow Truck rescuing #127.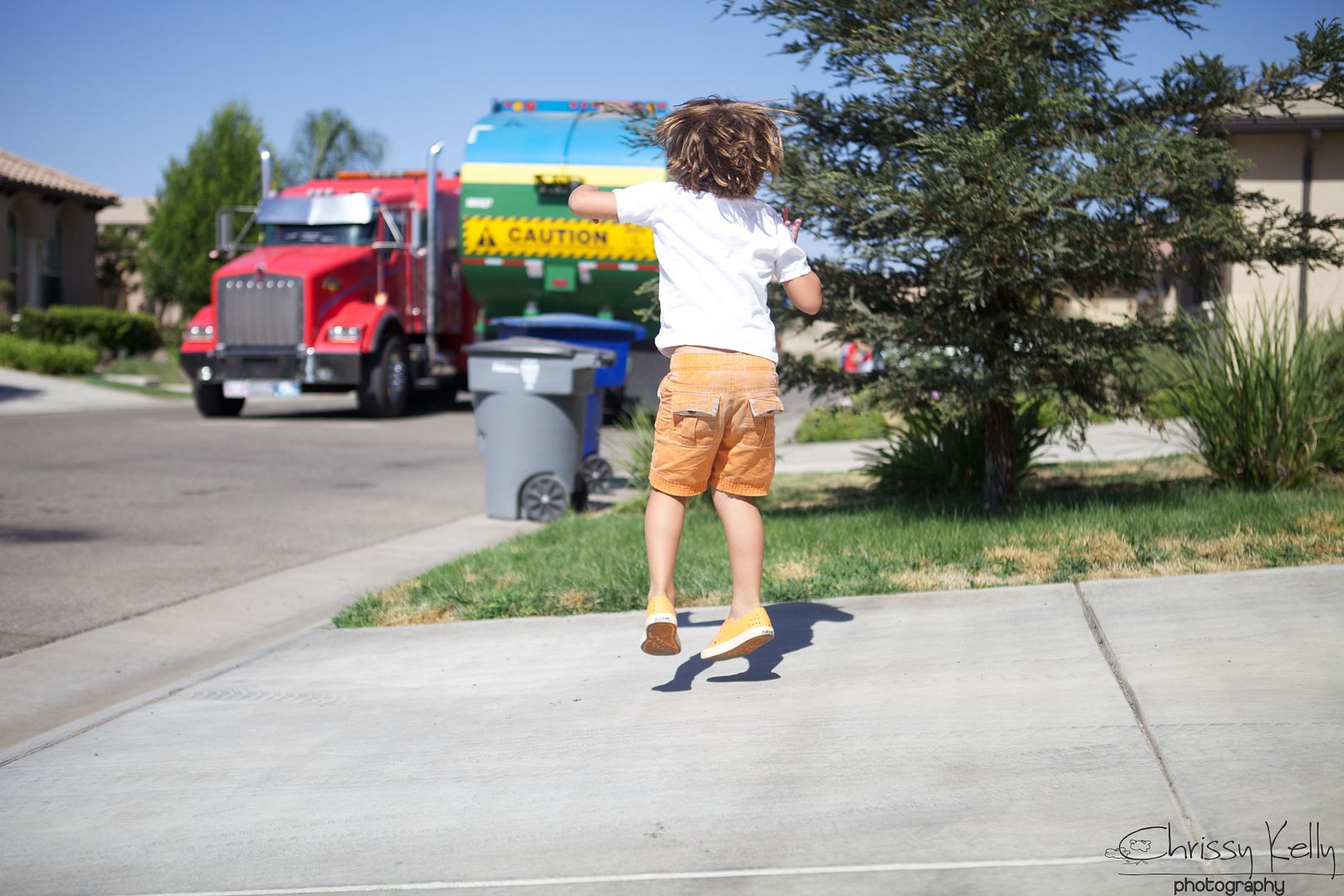 At first Greyson loved it but then he was confused. The driver chained Frank's truck up backwards and Greyson got concerned. Hammy, hammy, hammy- Greyson said for "help me." Off. He wanted the chains off. It's okay Grey- Frank isn't in the truck. The truck is hurt. That guy needs to go fix it. That seemed to settle Grey's mind.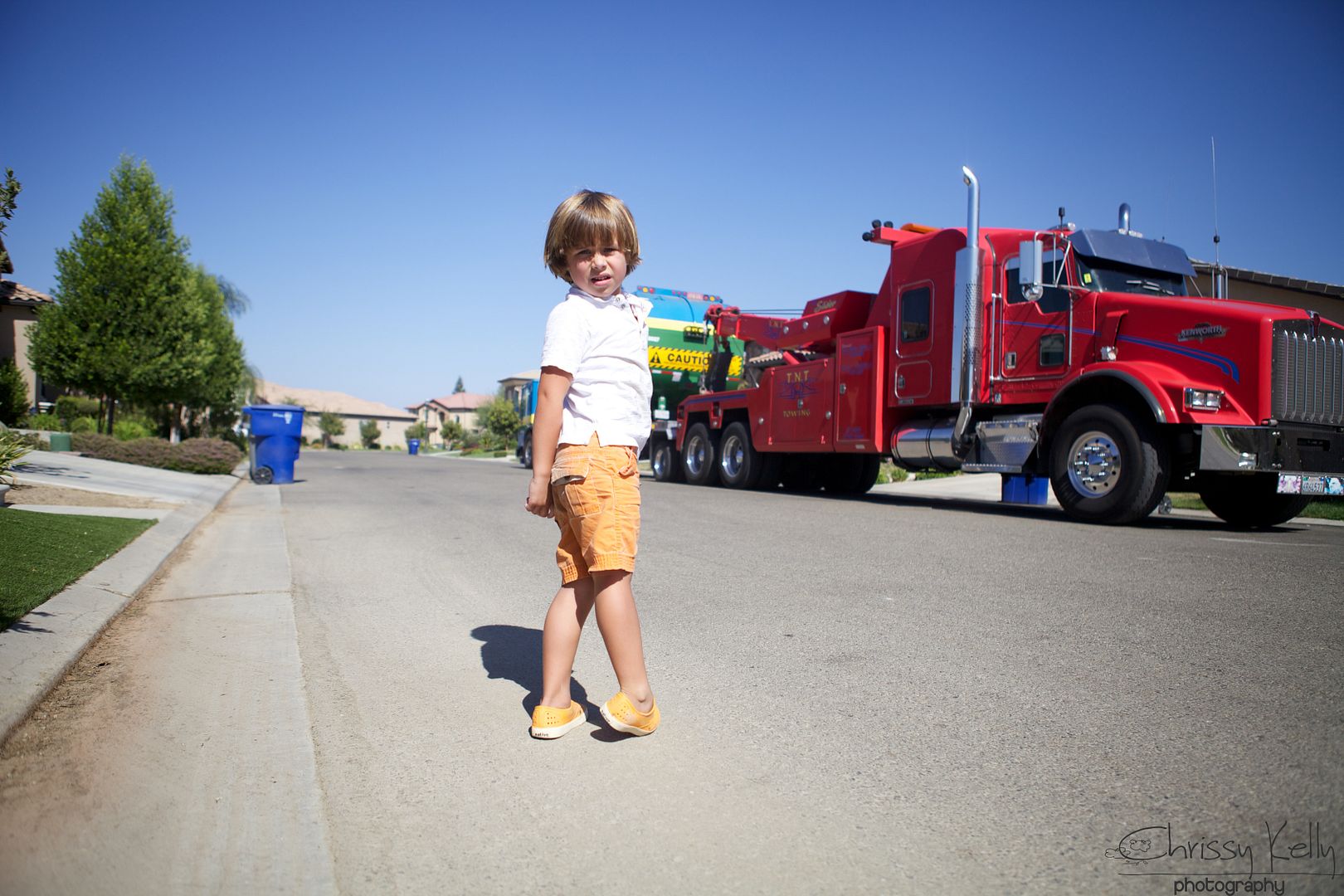 Sometimes we all need a break. Even trucks. Even you.
************
LOVE IS
Love isn't...
The counts of the click of a shutter, the number of toys purchased. The amount of time spent with each child. It isn't giving up, feeling entitled or comparing. It isn't measured by a clean house or by trips to Disney Land and Ice Cream excursions.
It is...
Tracing their face with the tip of your nose while deeply inhaling and knowing for a second that you've never felt this happy. It is feeling like you've known them all your life- not just all theirs. Love is being covered in hot dog barf (or some other food you will never regard the same way again) at 1am as you bathe, strip sheets and soothe, while simultaneously knowing there is no where else you'd rather be. Love is knowing when to be Drill Sergeant and when to be the softest feather pillow. Love is knowing your mood, your thoughts, your heart- simply by the glimmer reflected in your eye. Love is letting go and holding on. It is in every limb, every exhale, every sleepless worried night and every brand new sunny day starting again.
Love is.
************