As human beings we constantly have to reinvent ourselves. Sometimes in small ways. We change our hair color. Buy gold when we might usually buy silver. Cut sugar out of our diet. Leave the career world to become a stay at home mom.
Sometimes the alterations are much bigger though. The loan falls through. We lose a job. Get divorced. Deal with infertility. Receive a diagnosis of autism. Find out it's Cancer. And with our eyes squeezed painfully tight we let go because we have absolutely no other options. We are flailing into the Universe in terror for that final hit that will stop our fall. We are certain it will be our death. We hope and pray that someone will stop this, fix this- make this go away. And it's awful and terrifying and stressful and at moments unbearable. And as the decline continues, we pry our eyes open and realize in fact that we haven't made the final hit. We are still alive. The unbearable place in the middle- this is what most of life is made of. This is when the magic and the alteration is actually occurring. This is when we have to slow down and breathe through and figure out what we want our new beginning to look like.
Beauty is so often the child born from pain. A pain we are certain is the end, but in actuality marking the beginning of unfathomable greatness we could have never known, understood or predicted.
And one day you wake up- right in the middle of your life, and you realize you have no other choice but to breathe in and out. Fine lines of strength and courage and fear form patterns on your soul. You become so much more beautiful than someone who has never felt a million different shades of pain.
And one day, as a curse and blessing- you forget just how strong your bones really are. The depths of just how much you can endure. Tiny shoe pebbles of life start to annoy you again. Forgetting that you have seen the core of what actually matters in life and survived.
Today I was feeling a melancholy hum of sadness for the ending of Summer. I ached over her best and simplest parts. Sunlight after eight. Popsicles melting down arms. Water parks and swimming pools. Times spent with my incredible Teacher Friends that are now back in school. I was holding on tight to Summer- refusing to let go.
And I laughed in the face of my sadness-because really-I've gone through some pretty hard stuff in life, so I don't know how or why the small things often cumulatively bother me the most. I decided I needed to reinvent the way I think about the ending of Summer.
If I can use my mind to overcome big things- small things should be a CINCH. What if I even got excited about Fall? (But I'm not a fall girl, I screamed. I don't give a rat's ass about pumpkin spice lattes. I don't like orange and black. I hate being cold.) Okay, that's fine- we already know all of that, I said to myself. (You have two yous too-right?) But what do you like? I asked nicely. I do kind of missing wearing jeans. And I love big soft chunky sweaters. And sometimes it's nice to stay inside and not feel like I should be outside because it's so nice and sunny out. And I love the winter rain we get in California. Before I knew it, I didn't feel so horrid. I just needed to decide to think about it differently. What if we forced ourselves to think the opposite about many of the small things that make us sweat? Let's try it.
Today instead of being pissed that I had to carry and put away all of our groceries, I decided to instead be grateful for the abundance of wealth. And instead of being annoyed that I had to clean the house-- I practiced being overwhelmed with gratitude by the fact that we have a home to clean.
And lucky for us, trash truck Wednesday is year round.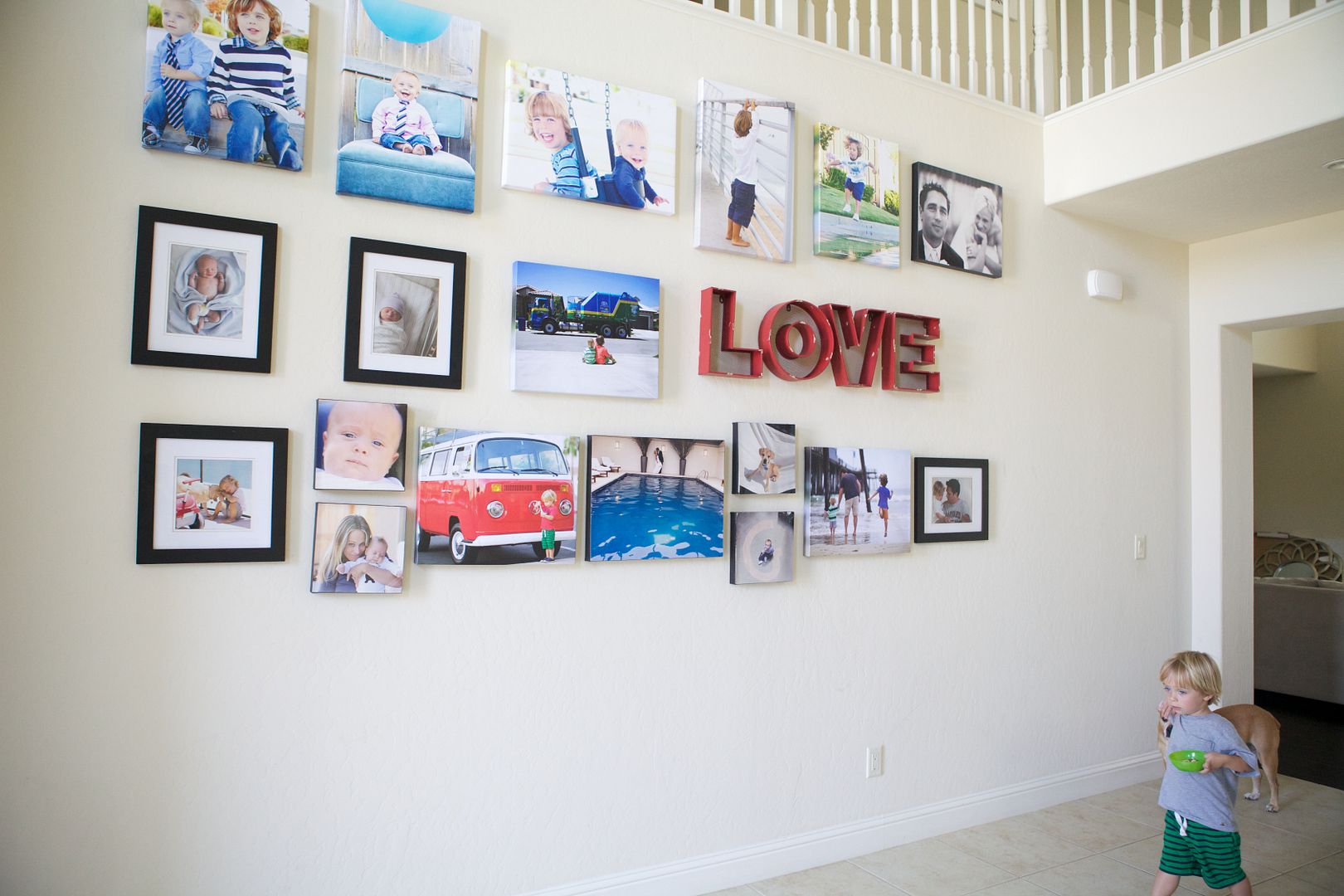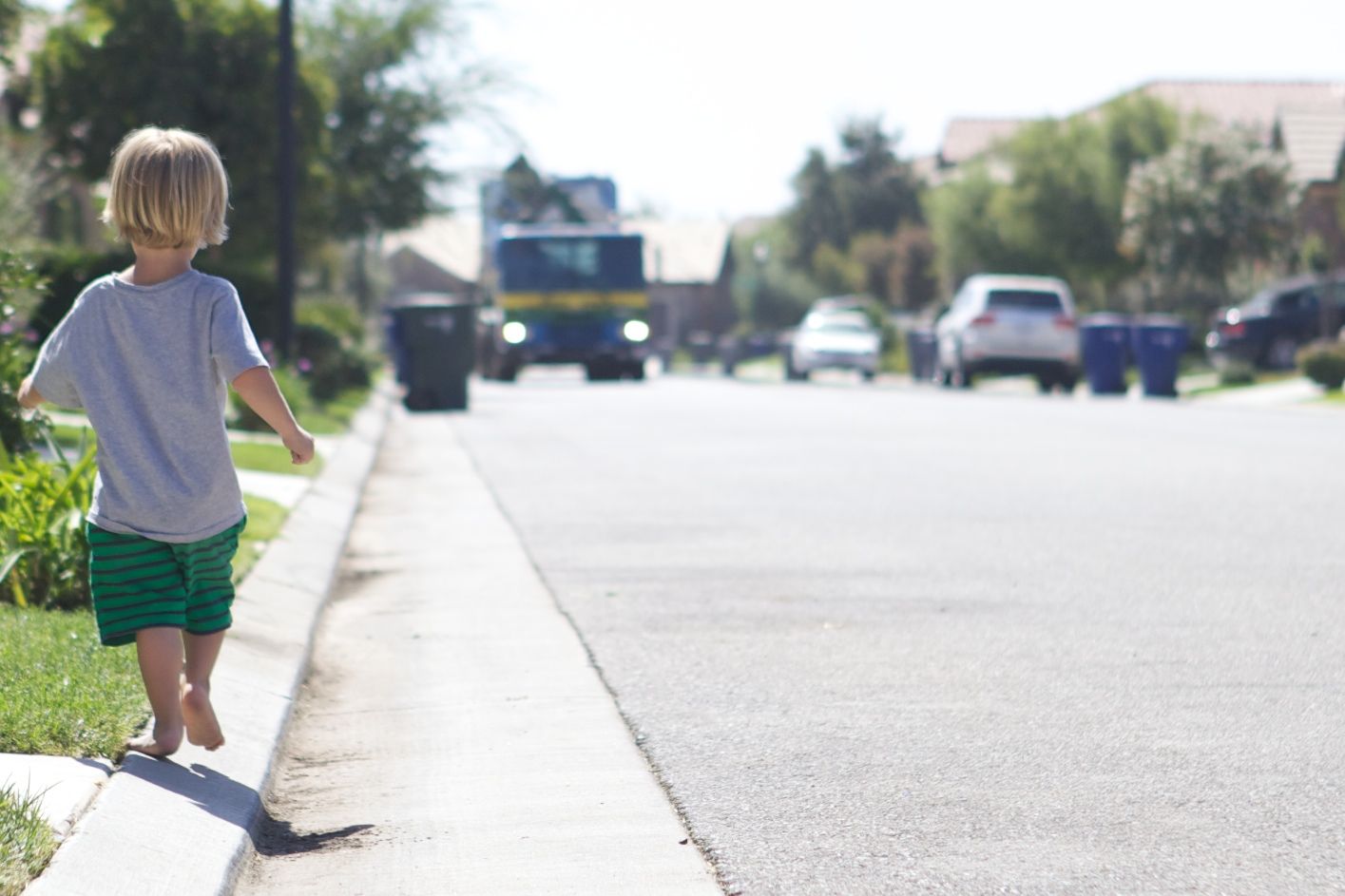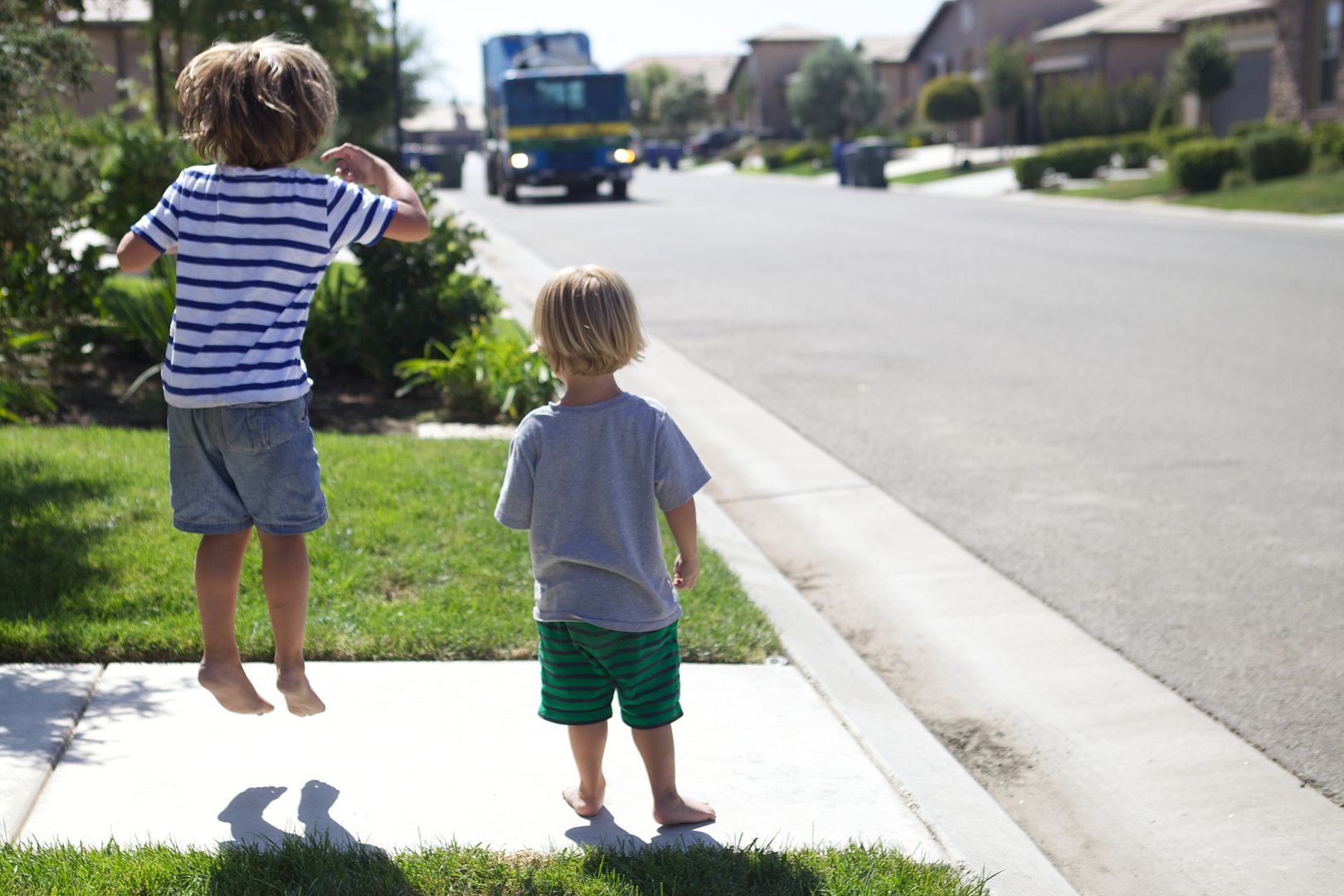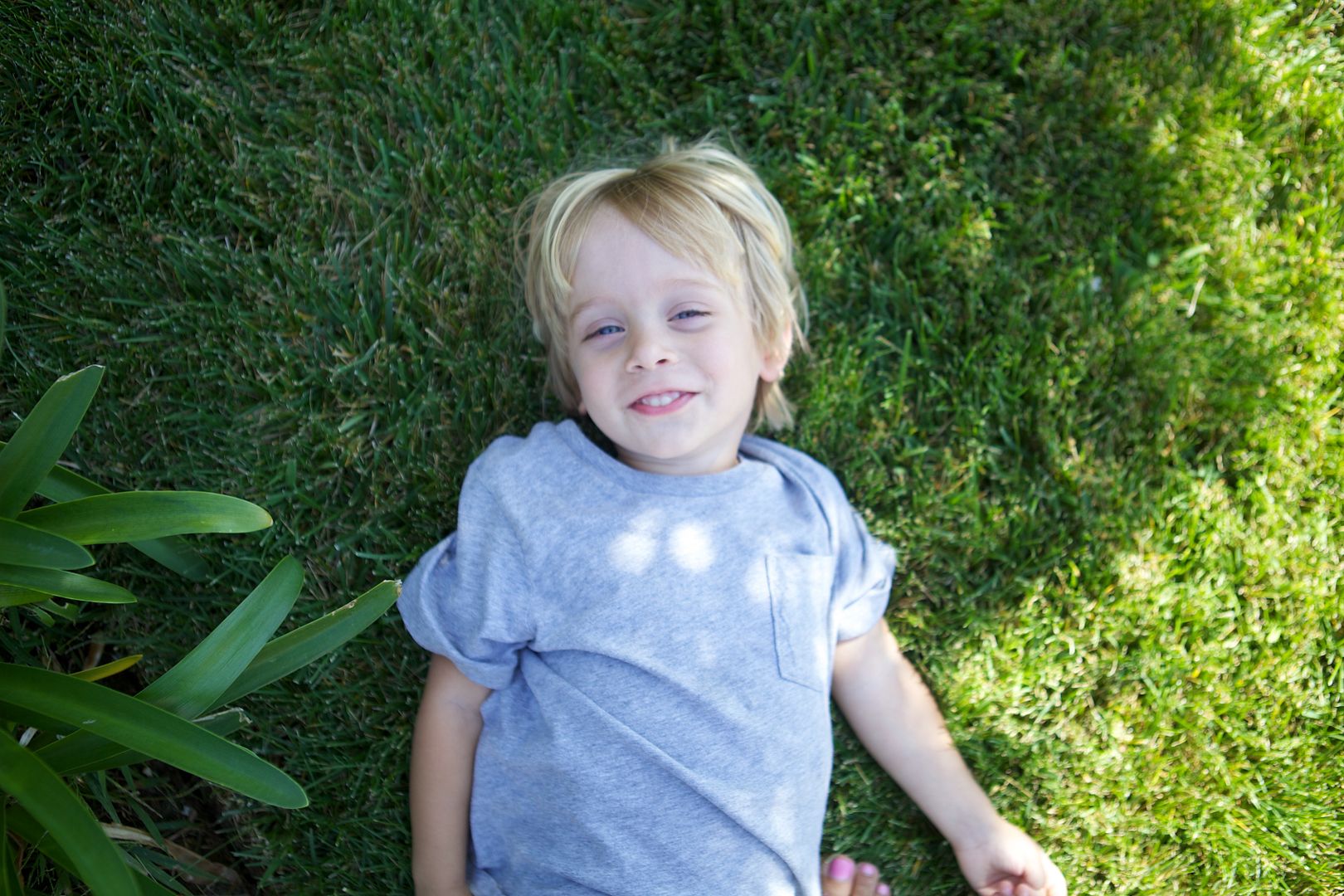 Can't wait to see what's in store for us this Fall...