I want to live a meaningful Life. Like when I think about that I get excited and it's more important to me than anything else. But then I always forget and instead run errands and obsess about my skin or my eyebrows and think about stupid stuff. And then that pointless emptiness fills me up and I feel like my life has no meaning. And I don't usually know exactly what having a "meaningful life" even means or looks like. You know? So how am I going to achieve it? Is there a bulleted check list I can follow bit by bit to tell me what to do? Is there such thing as "Universal Meaningful"? I think that's what people like Martin Luther King or Mother Theresa have found. But we all can't be that or do that, I think, think and over think- which then causes me to say- screw it.
I think we all have to come up with our own particular brand of meaningful, otherwise our heart just isn't in it. I think we have to be okay with the silence and hopefully our own version of meaningful will come find us. I can look back at my life and realize different times meant different meaningfuls. Some of my meaningfuls were really pathetic says mostly kind of grown up me. I think I've finally found some meaningfuls that feel really good deep in my bones.
It takes a long time to discover your own meaningful.
And I don't want to forget and be too tired or busy and fill life up with scrubbing toilets and getting pedicures and drinking lattes. They aren't real. Not the real I search for and crave. The kind that makes me feel human. The kind that doesn't have to be explained or sold or bought- it just is. I don't even know if I know what real is anymore. And so here I show up, with you and think out loud. I just don't know how to make time to buy groceries and go to the dentist and live a meaningful life.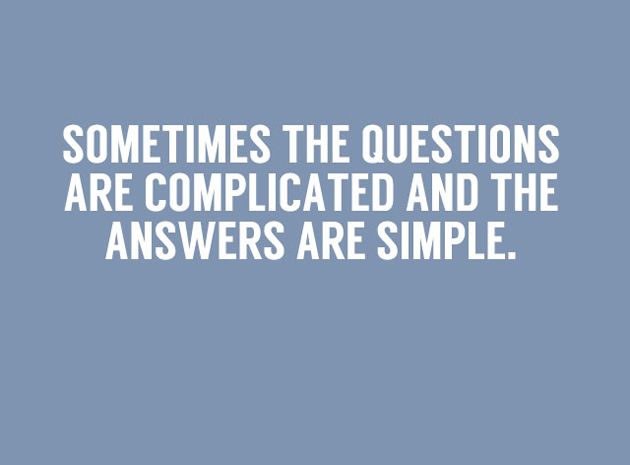 Dr. Seuss
Maybe you are confused too? Maybe meaningful isn't big and sweeping and fixed. Maybe it is daily and kind and quiet and calm and accepting and honest. It may even be confused and broken, but has a willingness to try. A willingness to fail. All my life I've been like a machine, and I've worked hard to add spinners and bells and buttons and get oiled and grow big. For me everything always has to have a purpose, a measurable goal or an end in sight. But lately, maybe over the last year or two I've come completely apart. There are parts of me lying in piles. Some of the parts have been discarded. Some of it was a relief to get rid of and some of the loss made me cry. I trip over myself- a random bolt or screw and I have no idea where to put it back. And although it is confusing and undone, it doesn't feel broken. It feels like I had to break apart to be put back together again. But that's not the goal- being perfect and together again. For now- the non-goal goal is to learn how to lie here gracefully broken while searching for ways to live a meaningful life.