I should never have gotten out of bed today.
But unfortunately that wasn't an option. I don't have the ability to call in "not really sick" and watch Bravo Television in my position of Head Mom. Next time the Mom Union meets we need to put that on our contract. The morning started with two piping hot rejection letters from literary agents. In case you are new here- I am writing a memoir called Little Light Bulbs. Here's a small part of the overview.
Chrissy Kelly's enviable life – handsome husband, great job, house on the beach, beautiful baby boy, and another one on the way – shatters on impact when her adorable son, Greyson, is diagnosed with autism. And just as she'd gathered up all the pieces again, his younger brother Parker receives the same diagnosis, smashing this meticulous, hyper-organized, Type A mom's world into a million more little pieces.
Little Light Bulbs aims to be the book Chrissy searched for in vain when her world came crashing down. She found countless grieving memoirs, platitudinous "recovery" guides and manuals for living with the disorder. But she never found a book that promised she could laugh again. Little Light Bulbs chronicles the tiniest of realizations that the bottomless well of pain she's enduring might just help her find herself and find a purpose in her life she didn't even know was missing.
But Little Light Bulbs isn't just for the parents of kids on the spectrum. It's for anyone who's ever been so scared they didn't dare dream of being happy again. It's for anyone who felt so isolated by their fear that they nearly suffocated themselves with grief. It's for anyone who needs hope and perspective instead of a bulleted list that pretends to fix the unfixable. Chrissy's raw, vulnerable and honest writing style sanitizes nothing for readers on her journey. It's going to hurt like hell, but she shows them that, if they tackle it with humor, grace and an open heart, it might just also be amazing.
IT WILL HAPPEN. Even though that's hard to believe sometimes. Especially hard to believe on Mondays.
I used to have a rule- when the Behavior Therapists get here in the morning make sure you have changed out of your pajamas. Now we have at therapy in our home three mornings a week. The teachers don't arrive until 9am, so that shouldn't be a problem. This rule quickly morphed into: when you answer the door-for Pete's sake make sure you are at least wearing a bra. I have abandoned both of those rules. Now I only have one rule: when the therapists are at the front door, make sure you open it for them.
When Greyson woke up this morning I'm certain he had one item on his to do list.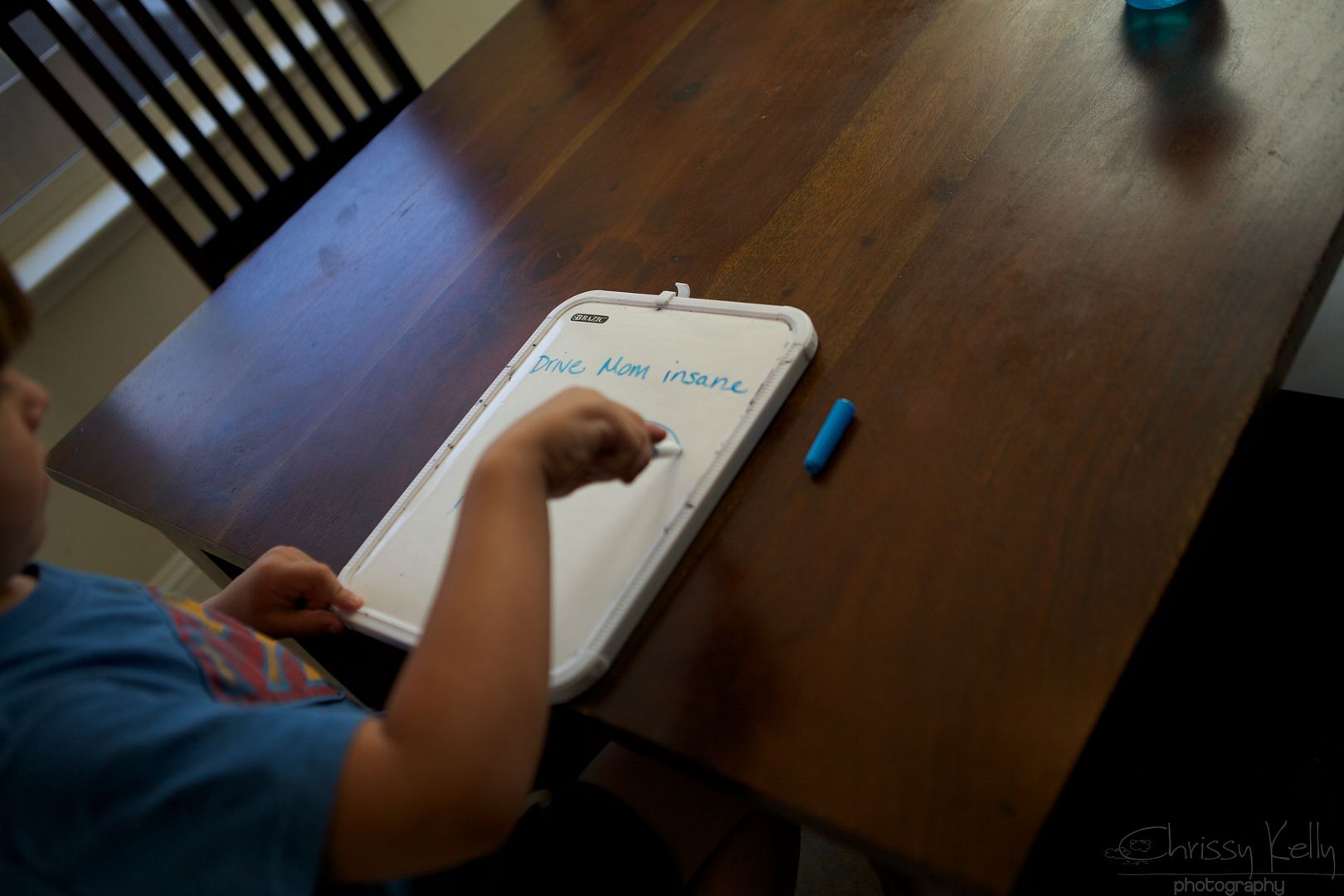 I'm happy to report he accomplished 100% of this list.
And Parker was no angel either.
Please note the similarities...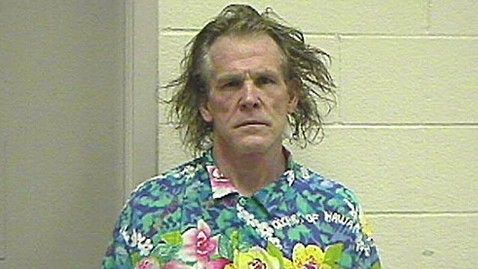 And it was one thing after another today. Even though it was Parker's nap time -after Speech Therapy I decided to stop by a park nearby just for a little bit. I feel guilty when we are always in a rush and don't make time for fun.
Grey was that kid at the playground- taking your kids toys and running away when I tried to grab them back. The kid kicking sand dangerously close to your adorable babies face, ignoring my requests to stop. "If you don't listen to Mommy one more time we are going to leave" I told him. So he ran and grabbed another not his toy and it was time to go. I scoop Parker up and let Grey know we are leaving. He proceeds to climb to the top of the structure, screaming as loud as he could- NOOOOO NOOOO NOOOOO. I put Parker down so I can grab Grey and Parker immediately runs for the street. I am sweating and fuming and no longer using my socially acceptable fun mom park voice. GET DOWN HERE NOW! I yell to Grey like a demon. COME BACK HERE! I yell to Parker like a witch. I turn to the Dad (with his seriously perfect three kids) and give him a polite smile- like- opps, sorry about that!
I cloned myself and we finally made it home. Parker's nap was a bust due to the infamous "crap nap"--When your child's entire nap is ruined due to them going poo. After that you're screwed. Parker was screaming and kicking because he didn't want me to change him and he flung some poo on me as I tried to wipe the "gloop" off. (Poo that has the consistency of glue). By the time Michael got home I felt like I had run 3 marathons. I was ready for the finish line.
And now it's 9:03 and Bravo is on. I've found my finish line. (Now I just need some ice cream.) (And chocolate). And I've already moved on. Today is already the past. No matter how tight we hold on, the past always slips away. Unless it's bad of course. Isn't that funny? Sometimes we hold onto that kind of past forever. Carry it daily. Mentally, and physically. If you don't believe me take a huge breath in. Then exhale- out loud with a whoosh. And imagine how good life would feel if every single thing you worried about no longer had any power over you. Your shoulders- the ones who spend most of their time up around your ears could travel south- where they are supposed to be. Imagine taking all the bricks that weigh you down and throwing them off a cliff one by one. Anger. Fear. The future. Doesn't that feel better and lighter already?
Today's entry in my Jesus Calling book says, "You are feeling wobbly this morning, looking at difficult times looming ahead, measuring them against your own strength. However, they are not today's tasks- or even tomorrow's. So leave them in the future and come home to the present, where you will find Me waiting for you". That sounds like a good plan, Jesus.
Each one of us thinks we are air traffic control. But were really are just a single air plane. We don't always know what else is coming and going. There are a million factors we can't decide or control. There's three steps ahead we don't even know about yet. There's a gift disguised as tragedy around the corner. Something difficult. Something fabulous. Always. We just have to wait it out. An amazing thing might just be waiting to happen to you a week from this Thursday. Until then- just be in charge of your own airplane. Not the whole damn sky.
I needed that reminder so I put this tattoo on tonight. It helps me breathe easier.
Love,
Chrissy