Friend, How many more days until the weekend?
Yes, yes, I know it just ended but Michael was out of town working a pharmaceutical convention from Thursday to Sunday and I was home flying solo. He stayed at The Wynn and had room service every night! Doesn't that sound AMAZING?! Let's all take a minute to feel sorry for me.
I was DREADING flying solo for days leading up to his trip. Weekend days are even more intimidating because I have no therapy or therapists to fall back on.
Single parents- You are my hero.
But we did it. We really did it. And it wasn't NEARLY as bad as I was making it out to be in my mind. I totally channeled Will from About a Boy.
"The important thing in island living is to be your own activities director. I find the key is to think of a day as units of time, each unit consisting of no more than thirty minutes. Full hours can be a little bit intimidating and most activities take about half an hour. Taking a bath: one unit, watching countdown: one unit, web-based research: two units, exercising: three units, having my hair carefully disheveled: four units. It's amazing how the day fills up, and I often wonder, to be absolutely honest, if I'd ever have time for a job; how do people cram them in?"
Something about that quote has always stuck with me and now I know why. Ah ha! I needed it this loooong weekend. Thirty minute units were too intimating- too many to fill. Instead I broke the days into hour long chunks.
Taking a bath. One unit.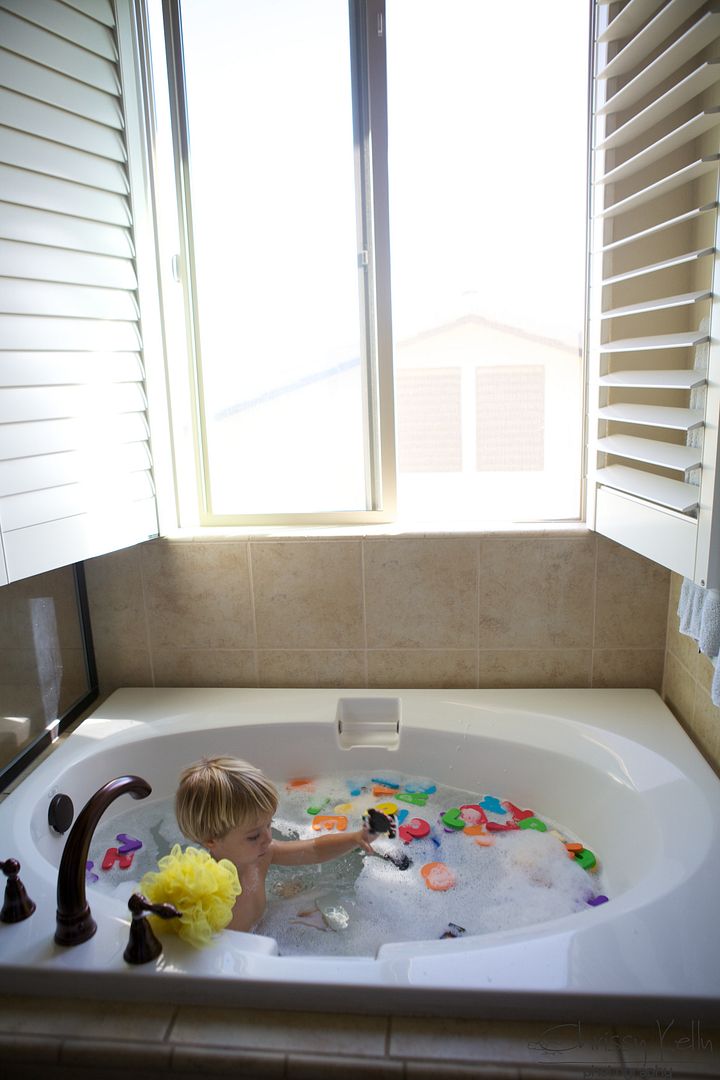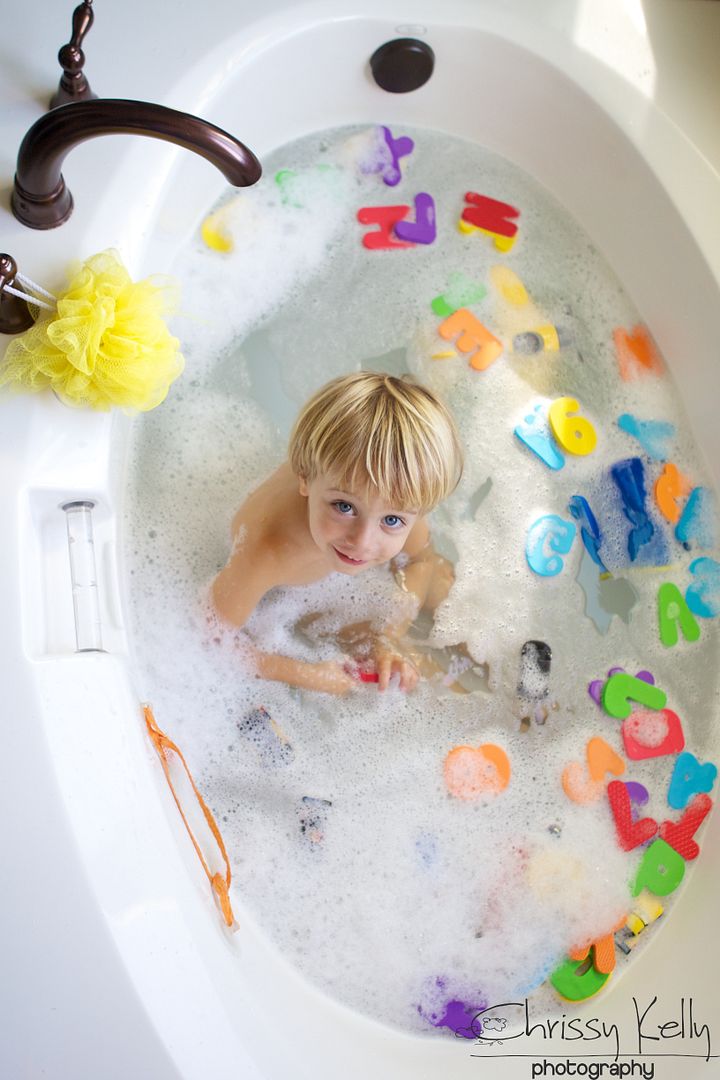 Watching Blue's Clues: One unit.
Playing at the park... One and a half units.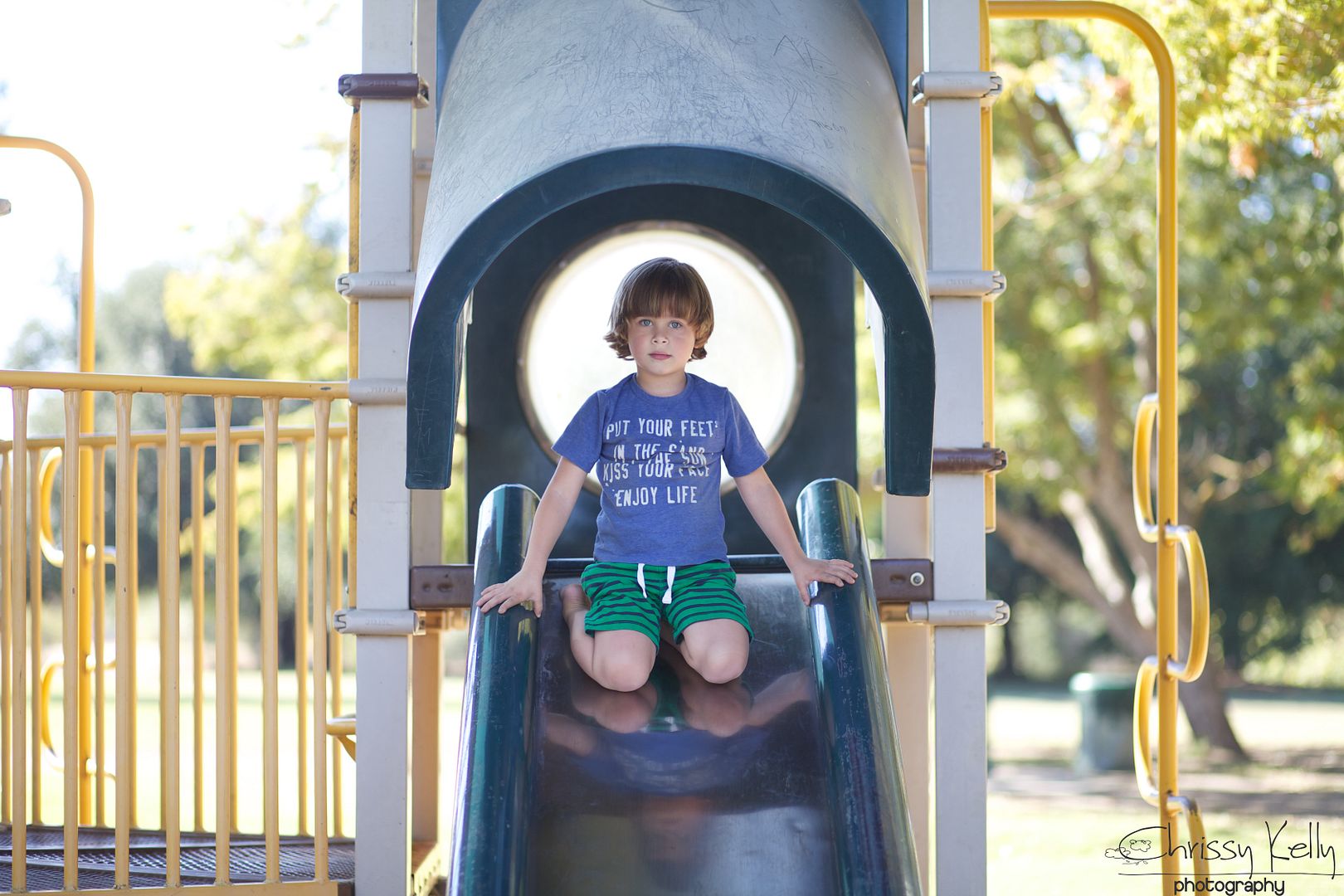 This picture stopped my heart. Every time he looks at me- I mean like really looks at me tears spring up in my eyes and my throat gets tight. Hey, I know you, I think. I smile back at him almost shyly, partly standing firmly in the moment and partly hoping it lasts forever.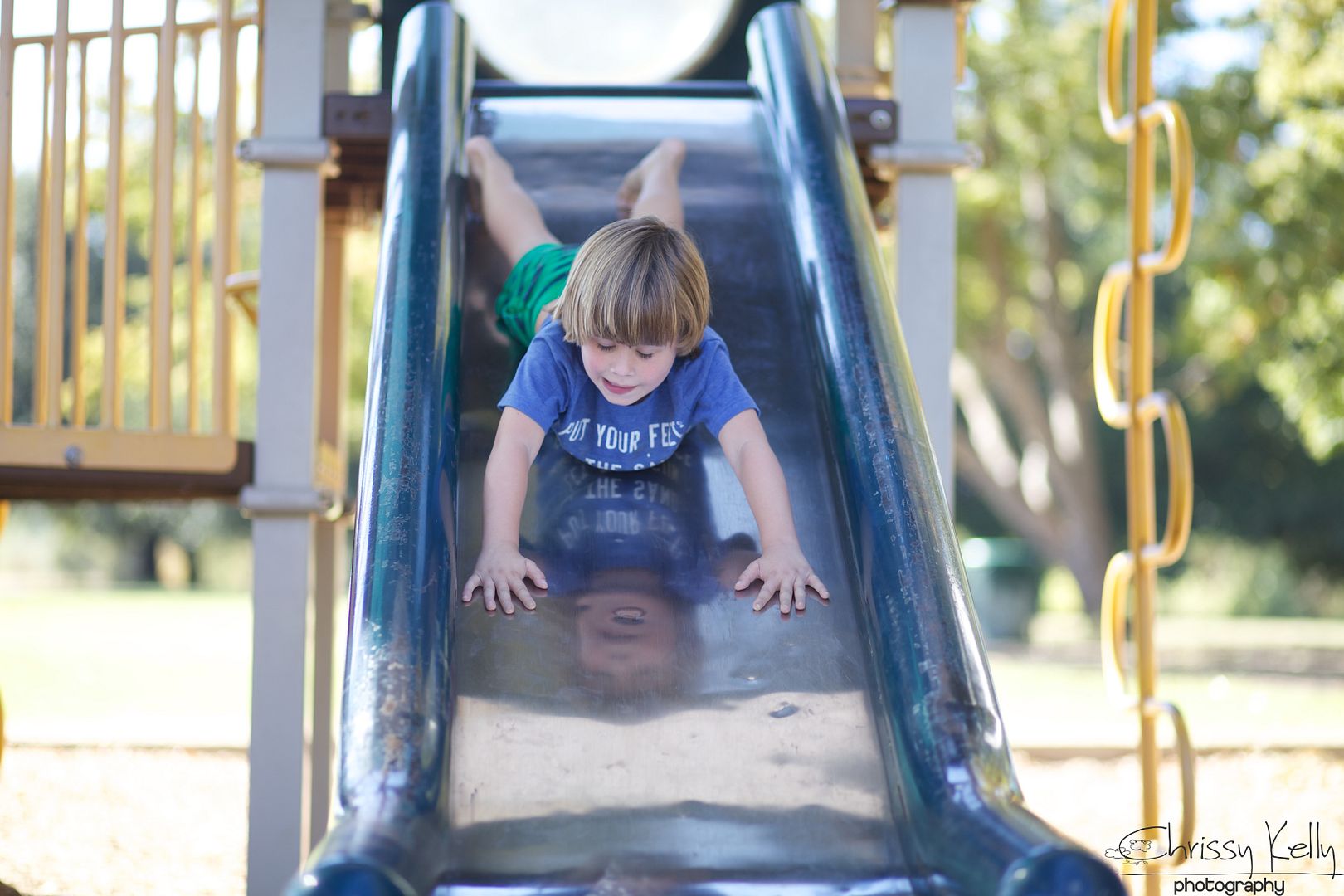 He kept going down the slide like this. I say- anything that takes extra energy and makes you fall asleep faster this evening- SIGN ME UP.
Parker is a roamer, so sometimes I let him roam in wide open spaces while I follow closely behind. (Also see note above about GETTING ENERGY OUT ANY WAY WE CAN).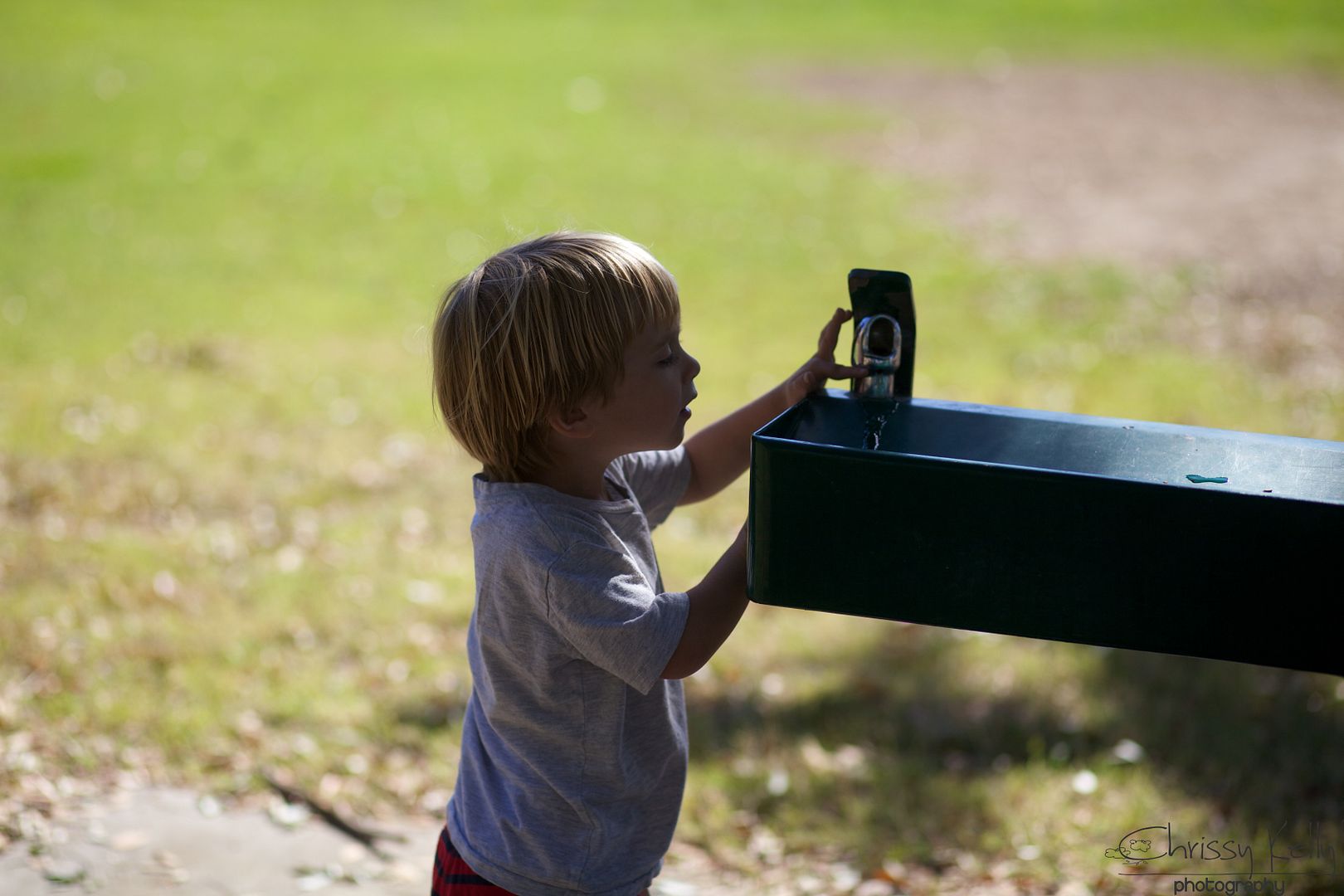 Right after this picture he scooped up some disgusting water floating in the fountain and drank it. Immunity boosting.
We examined leaves...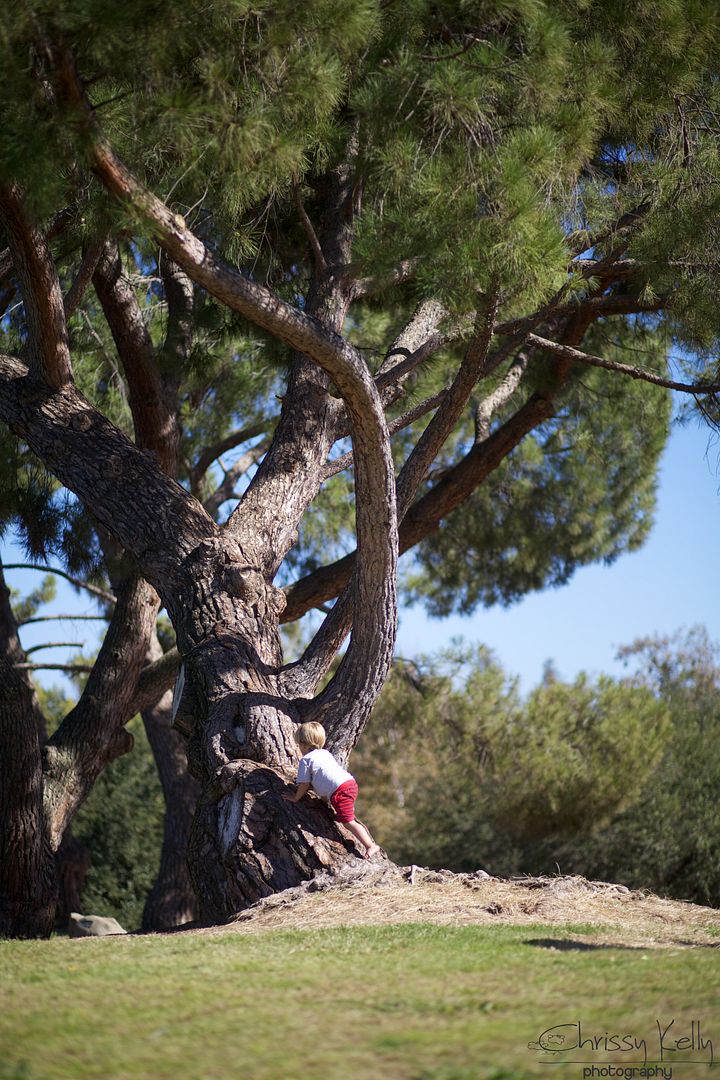 And climbed trees.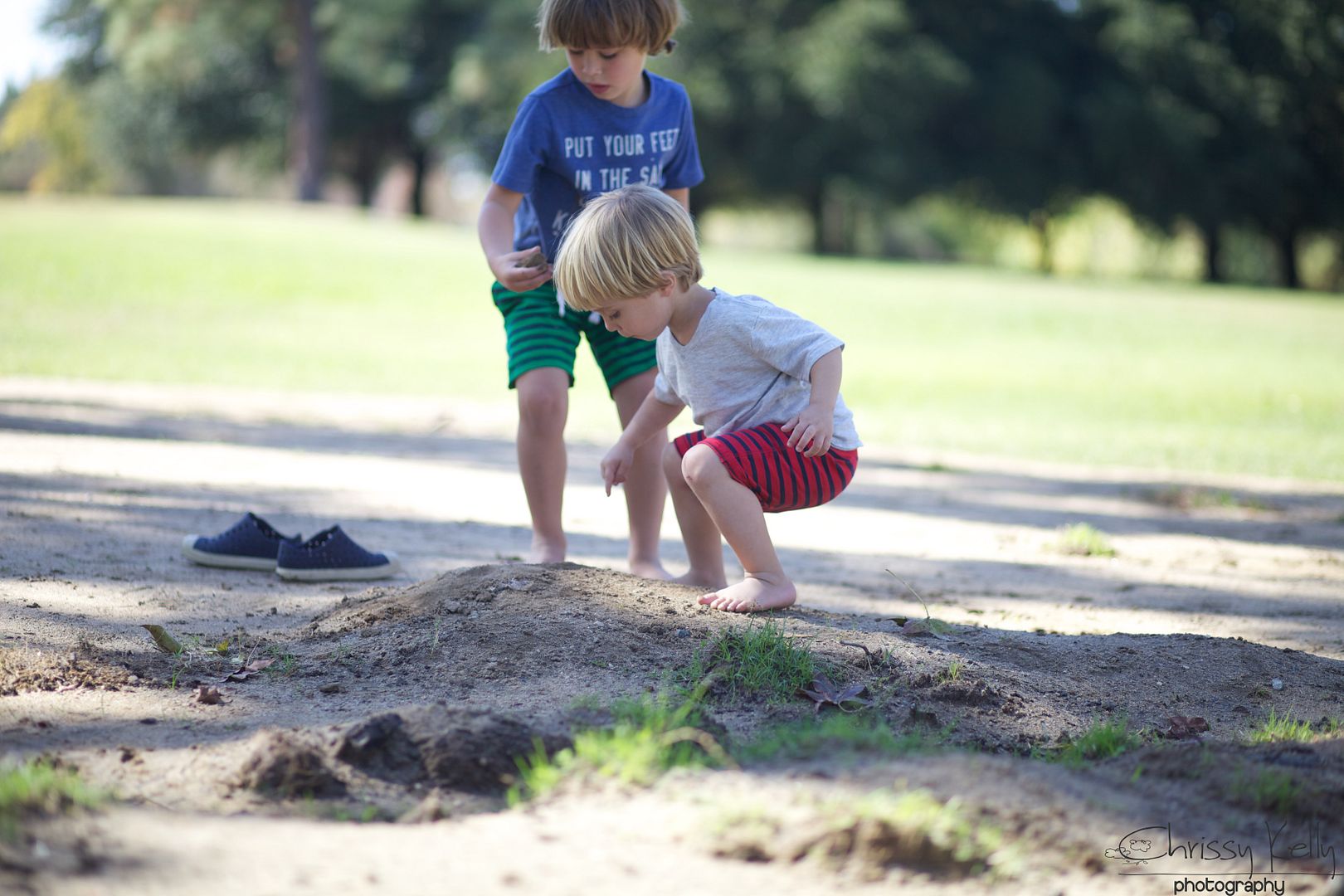 And threw dirt. Because they refuse to just stand there idly and look adorable.
When we went to leave Greyson started to run away. I was so (SOOOO) done running. I was sweating. I was angry. I was going to put Parker into his car seat and then run and grab Grey- but Parker began to tantrum because he didn't want to go in his car seat. He was screaming so hard my throat hurt for him, he was as stiff as a 2 x 4 and no matter what I did I couldn't get him to bend to snap on his seat belt.
I was at that moment, and I knew I was at that moment. I was shaking with rage. I wanted to spank EVERYONE. I wanted to scream and yell so loud that people turned their heads- and at that moment I honestly wouldn't have cared at all. I DARE YOU TO STARE AT ME. I started breathing deeply. I looked over the side of the ledge- going ape shit with the boys was SO enticing. But I knew I would feel like a horrible person afterwards.
So made myself stop and regroup. I pretended like I was watching a friend's children. YES! These were my friends (terribly behaved) children. When it's not your own kid going crazy- it doesn't push those emotional buttons like it does for your own blood. I got into it. I was an amazing actor and I was Mary Friggin Poppins calm and cheery. A programmed nurturing robot. I was even smiling while they screamed which I'm sure looked hilarious.
We made it out alive. Next stop: Jamba Juice smoothies and sitting in the parking lot OUTSIDE of the car seat- One unit.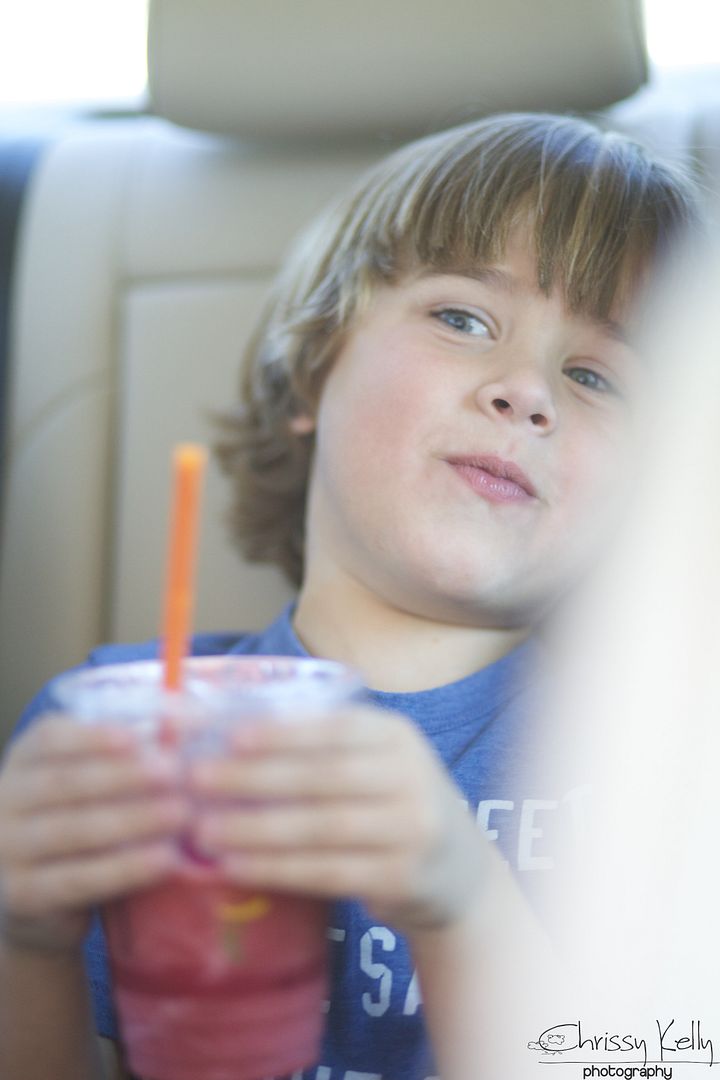 They think roaming around the car is a sister of Disney Land. Sometimes we will go sit in the car in the driveway and they think we are actually playing (and because they think that- we are!)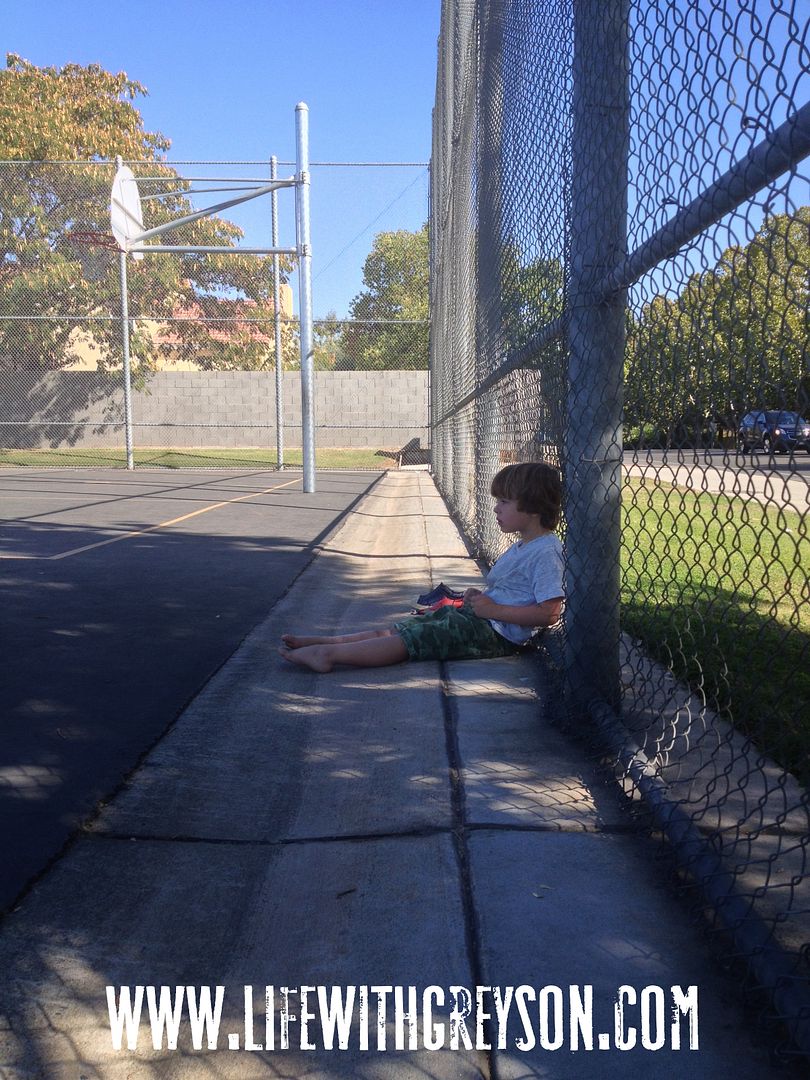 I shared this picture on my Facebook Page along with the words: This picture is a great conversation starter to use with your kids. "If you saw this boy playing alone during recess- what would you do?" People with autism usually lack the social skills typical children possess- but often still long to have friends and be included.
Sometimes on the weekend I like to pass the time on school playgrounds because they are always deserted. Sometimes I want to be outside but I need a break. I don't want to constantly remind Parker that he has to wait his turn- or tell Greyson to stop climbing UP the slide while someone is waiting to come down. This way- they can play however the heck they want to play and I can just sit there for at least 83 seconds in a row.
We passed the rest of our weekend playing and relaxing.
Now we are all back together and life is good. I still believe in happily ever after once I figured out "happy" and "perfect" aren't synonyms.
Much Love,
Chrissy (Michael, Greyson and Parker)