The world has felt so loud and mean and harsh lately. I feel like some people think as long as they are behind the wheel of a car or behind the name anonymous on their computer that gives them permission to be a total asshole. When I write at night it has always felt like I was sharing with a dear friend...but I know it's bigger than that. Not everyone who reads loves me or all of my choices- and you let me know. And sometimes that's hard and weird. You know- because I'm already amazing at judging and second guessing myself. Because one thing I know is that I'm trying my best every damn day. And lately- I'll be honest- for the past couple of weeks or so- my best sucks.

When I first started writing three years ago I felt so self-conscience with every single post I shared. I felt stupid for feeling so much- and then sharing it. My face would burn after I hit post and I would quickly slam my computer shut so I didn't have to think about it for one second longer. Why is there so much shame with brutal (always kind)honesty? Why is there so much shame in saying I don't have it all together. Or I hurt. Or marriage is really stinking hard. And sometimes I feel like the only person who gets me is my dog Jack. But he actually is kind of a dodo bird and doesn't get me. But he stays by me when I need him to. He spoons with me at night. He wags his nubbin tail when I walk in the door.

The more I wrote, the more that shame from sharing went away. And then it only showed its head here and there. Like when I wrote about the day I started to accept that Parker has autism. Then again when I wrote about going to marriage counseling with Michael. And tonight- nothing sounded worse than writing. Almost as if there are demons I don't have the energy to fight. Sometimes writing just opens a box of crap and it explodes out and I don't know how to put everything back again. Sometimes it's so hard for me to be sad, and even harder to admit it.

And the funny thing is- my sad isn't autism. Or money. Or moving. Or finding a school for the boys. Or a lack of health. I kick ass when there's something big on the table. But then sometimes I think I save up my sad- and then BOOM. I'm just going about my life and the sad hits me. It happened the other night when I was getting a super unfancy table massage. As the therapist was digging into the knots on my shoulders my eyes just started to cry. It's happened a couple of times before- like during yoga or a massage. Like my muscles are holding onto beautiful sadness and suddenly it starts leaking out. The unexplainable sad. And sometimes we don't need good reasons to be sad. We just are.

So I am here, showing up, writing. I met a remarkable woman who lost both of her parents to cancer at a young age. At times she felt completely anonymous and alone. And do you know what she did? She became a hospice counselor. I started to cry when I said to her- "How do you do it? The thing that took so much from you. How do you just run into the fear like that? Some people can't even go in a hospital after such loss- and here you are- running into a burning building and rescuing others."

I run from it, friends. I shop from it. I eat from it. I ignore it. But tonight- in my own tiny way, I am running towards it instead of away.

I am sad. I've been in a funk for a week. (I'm ready to be me again).

Some things that make me smile today...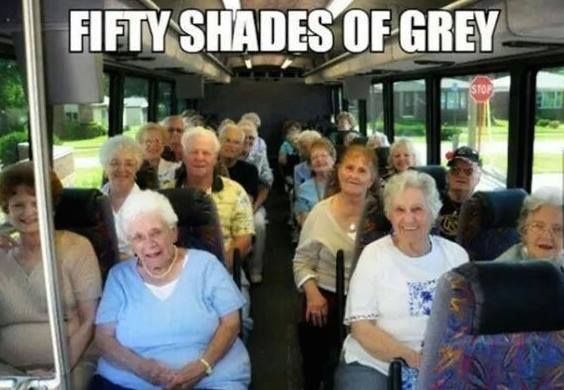 This gut wrenching post from Oren Miller- an incredible dad that lost his life to lung cancer. His words allow me to touch and remember the profound joy in my life. Because we can be sad and happy, all swirled into one.

He says "It was only on the drive back that I realized I had been experiencing the biggest tragedy of human existence: I was having the time of my life, and I didn't even know it." Read the full post HERE. And may God rest your gorgeous soul.

And some pictures from the weekend... They really help me see happy.
How sweet is this green machine? It's getting all done up now with some new skin. But as soon as I saw it outside I said- I must take her picture. Her name is Roberta I just decided- because that was my grandma's name. If you love vintage and reloved items follow New Vision's Reloved on Facebook .

And over the weekend we stopped and strolled through the almond orchards. They are this close to being fully in bloom.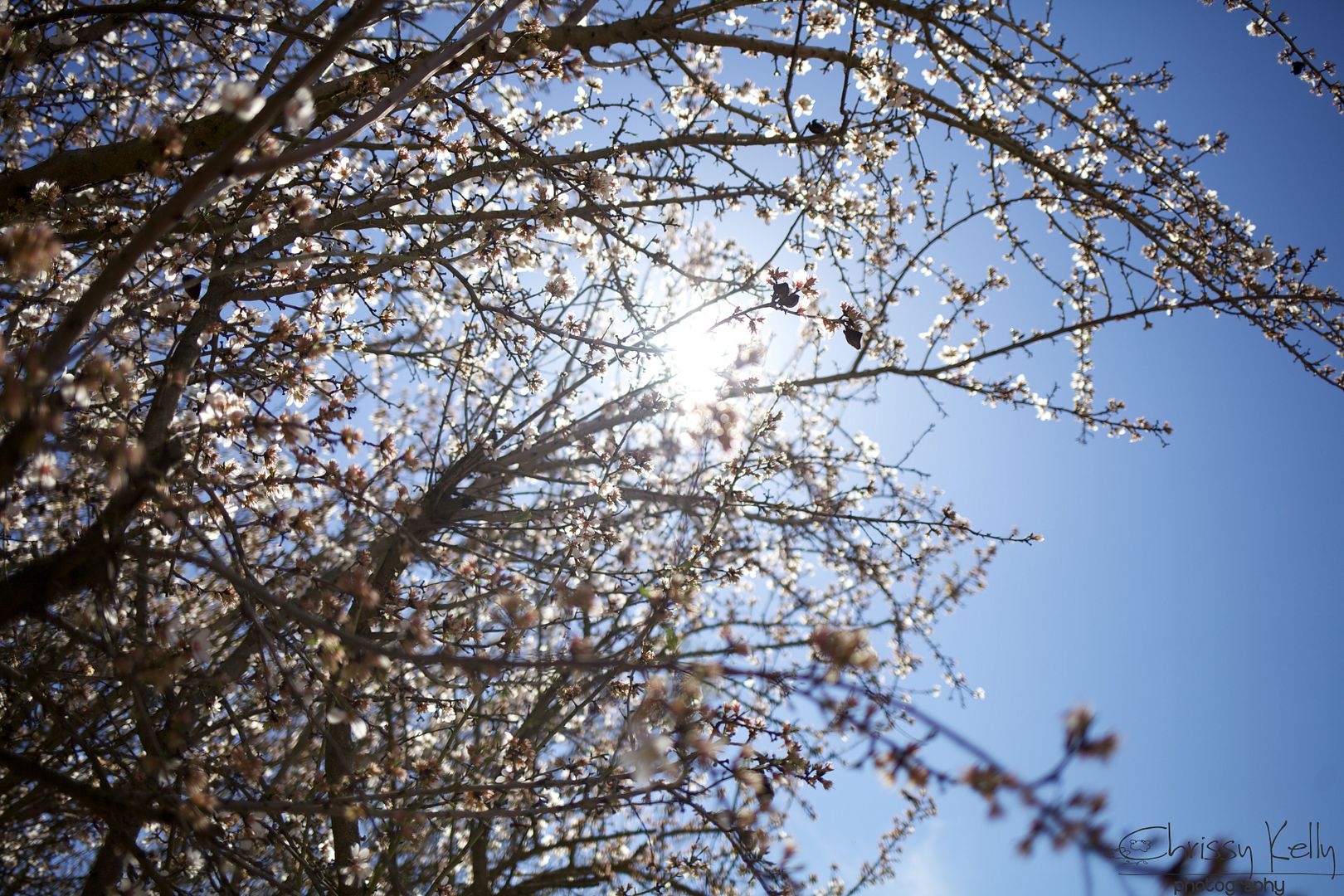 Spring is coming cold weather friends. I promise.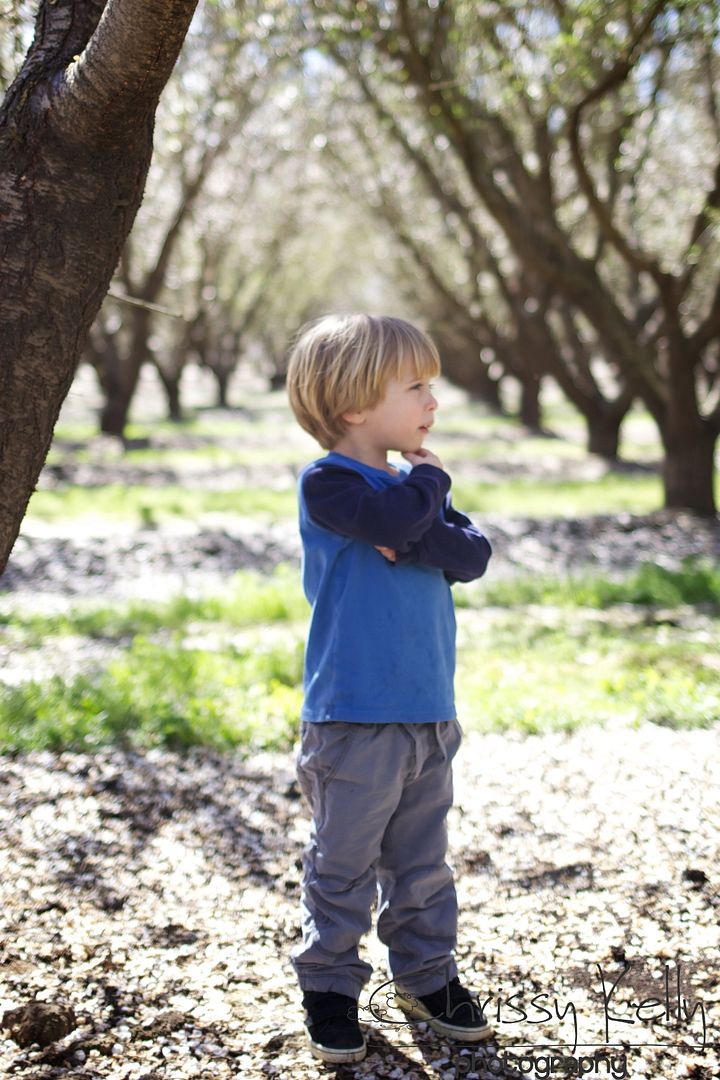 The thinker...like his momma.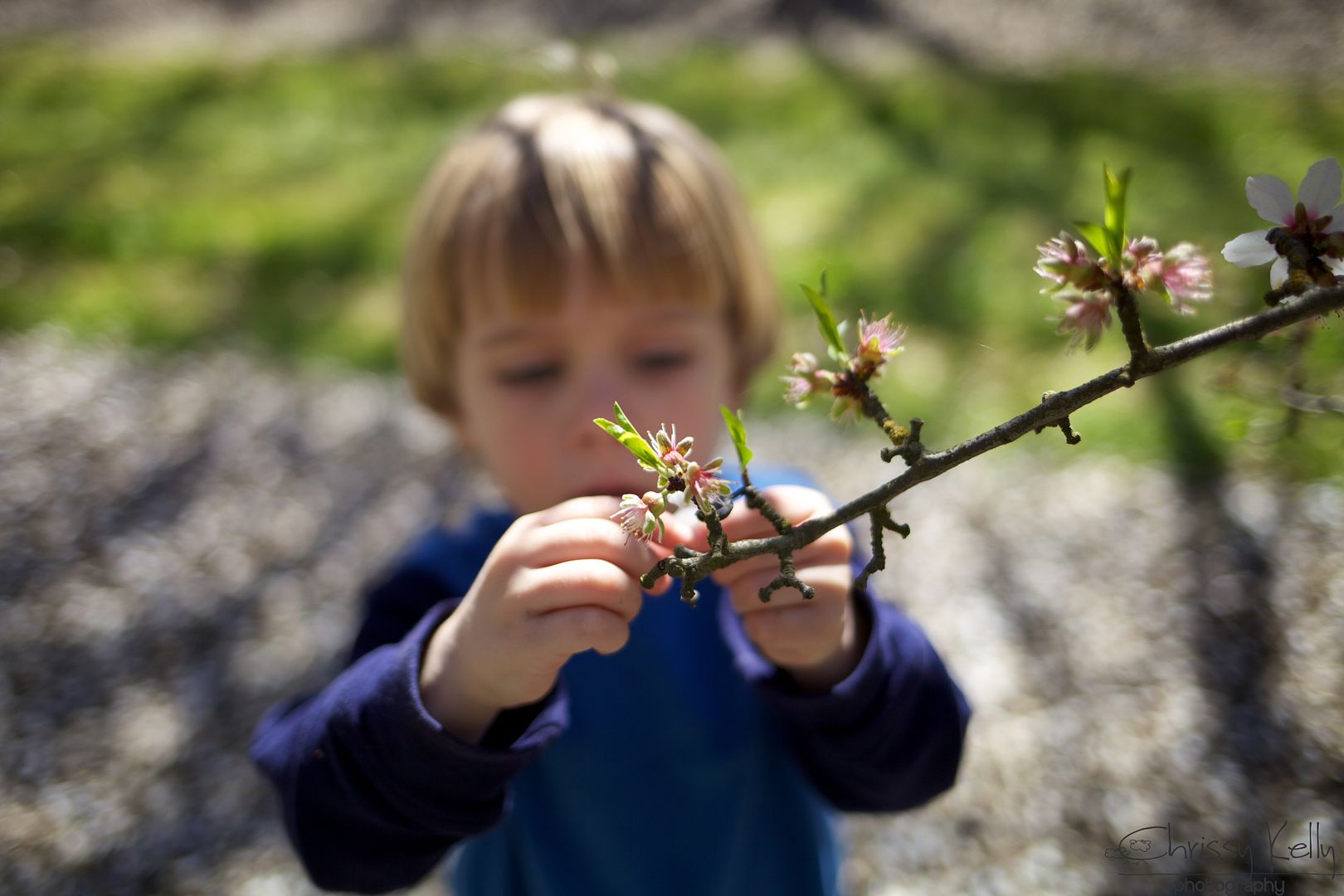 Petals fall down like snow- and the boys go wild. It's the greatest.

I love Doodle because sometimes when he is happy- he holds his mouth open wild and smiles. Almost as if he's trying to capture all the happy he can. I never ever put it together - you know- where he got that from until I saw this picture.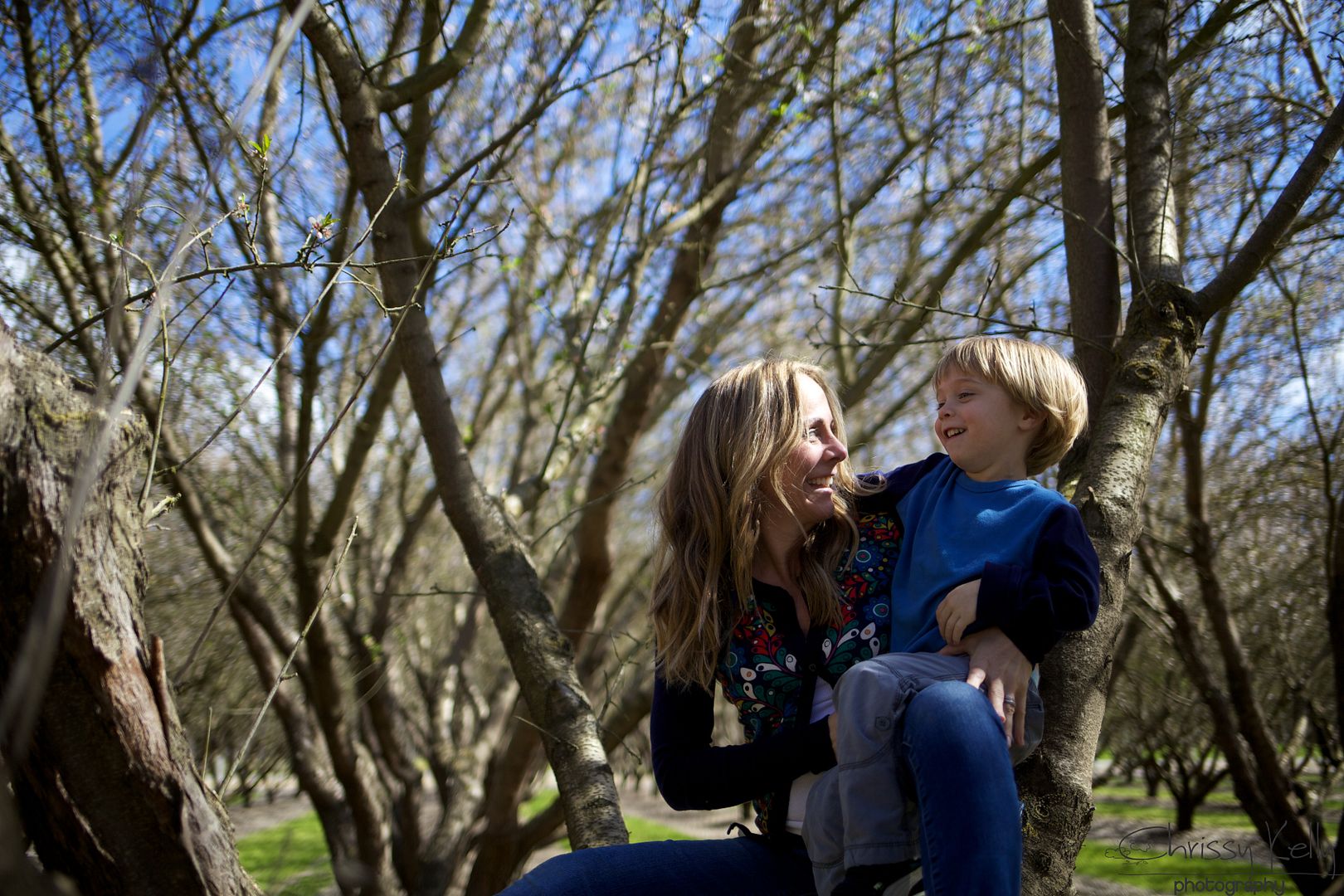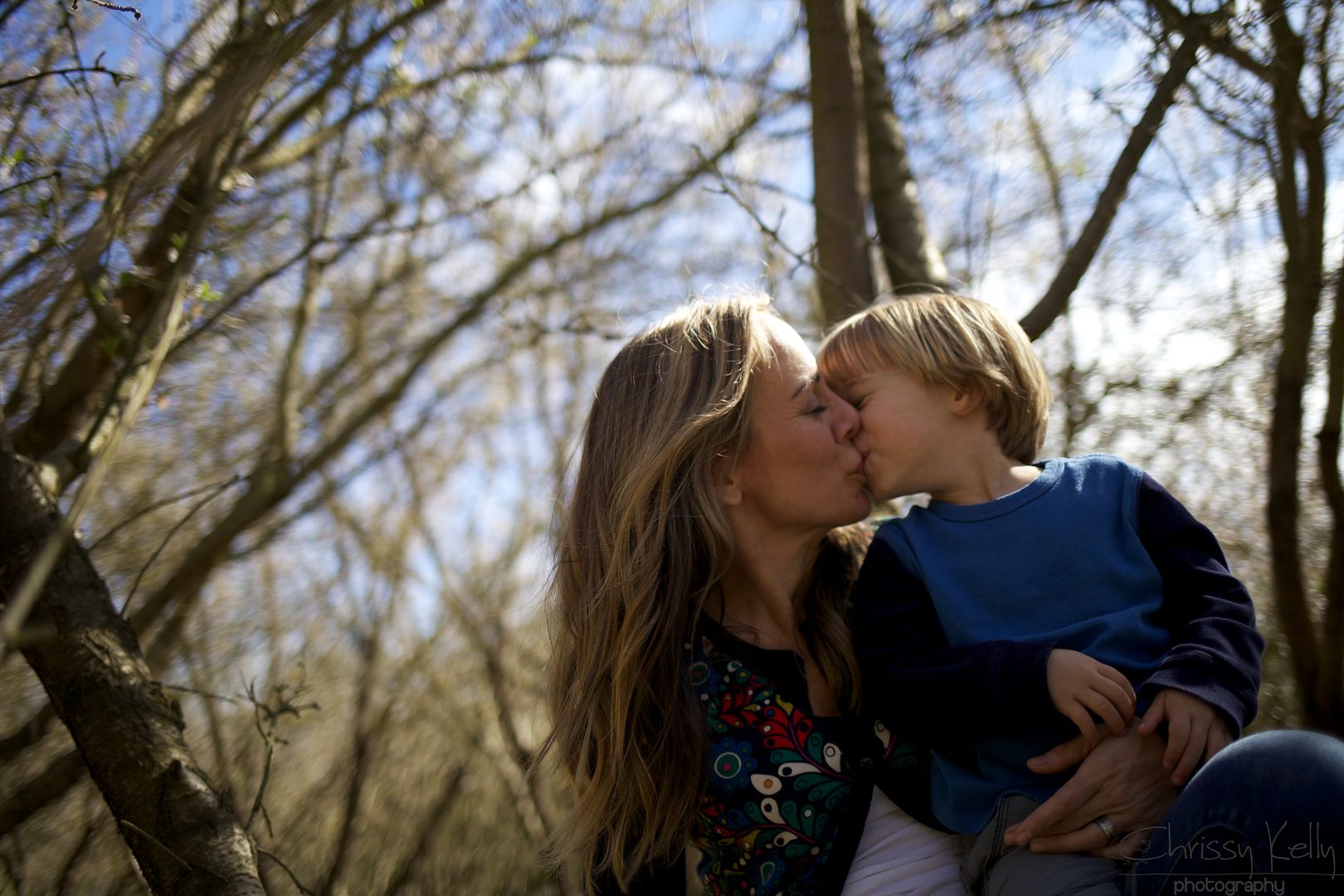 Many of you ask- Who takes the pictures when you are in them? I hire a photographer to follow us around daily. Like the president. Just kidding- I set the camera based on lighting and hand it to Michael.
Sad and having the time of my life- all at once. It is possible.

Wait- do you hear that?!!! SILENCE. It's 9:16 and the moming day is finally done. Well done you- you made it through the day too. I'm off to enjoy the quiet.
XOXO,
Chrissy