We make our children do many things they don't want to do because we usually know what is best for them. We (try to) make our teenagers do things they need to do too. And at the very least- if they don't, we can deprive them of things they want until they do. And then you grow up and there's so much that we already have to do. But then there's a whole other world. A place where we should do something- but we don't have to. And nobody is able to make us- which is awesome. And very bad because we don't always know what's best for us. Or we do know what's best but it involves being uncomfortable- so we just don't do it. And the older we get the more we do whatever we can to avoid discomfort. And all that running and planning and avoiding discomfort... Is so...uncomfortable.
So many of us go through periods of time where we are desperately searching for ourselves. We don't know why we are here and what we are supposed to be doing with our lives. I forget what's important to me. I forget what makes me happy. Sometimes I'm afraid that I will never remember what makes me happy again. The thing is-- we are constantly changing. And on top of that our lives are constantly changing. There are so many peaks and lows. This is just how life is supposed to go. And sometimes the path is so rocky and we aren't wearing shoes but we just have to walk through it anyway. We aren't lost. We don't have to assign labels to these stories we are walking through. We just have to keep walking.
I have been on a spiral lately. And the worse I have felt-- the more bad choices I made. A little over a month ago I got my hair highlighted and I hated it. HATED. I didn't recognize myself in the mirror. I couldn't stand getting ready in the morning so often- I didn't bother. Why bother putting on makeup- since my hair looks so bad? Why not put on crappy clothes? Might as well eat the kids fries because what's the point of eating healthy? All of this self-loathing was contagious throughout all areas of my life. Why make dinner? I'm already feeling like a failure. Why call a friend? I'm just a big fat downer.
Finally last week I had a heart to heart with myself. I was so tired of being sad. I was exhausted of running from discomfort. I was tired of making bad choices and then feeling guilty for my choices. I realized I was in a hamster ball and I wanted it to stop. One good choice, I said to myself. One good choice today, Chrissy. So for the first time in ions I went walking. For 15 years I ran. It was my best friend and how I got out the crazy. And then two years ago my right knee went to crap and I couldn't do anything for a little while. And then I could go walking but I didn't because who wants to walk when I used to run? It felt like a demotion. So then I just started to do nothing. And at first it was so hard, because that crazy would build up until my skin wanted to explode. But I got used to it. And then the very idea of exercise intimidated me. But finally last week I went for a walk. And I sweat while the muscles in my hips creaked to life. And my back lengthened by a few inches. And I felt a glimpse of me. Of me-me. The real me. The me I would totally be friends with if I met her- not the me that's been hanging around a little too long lately. And something clicked inside my head. I remembered how much power my mind had. I remembered that nothing is permanent. I remembered how to find happy and I could breathe again. I didn't really care about my hair anymore.
I've kept up with my one good choice, walking almost every day. And for the first time in YEARS I did yoga.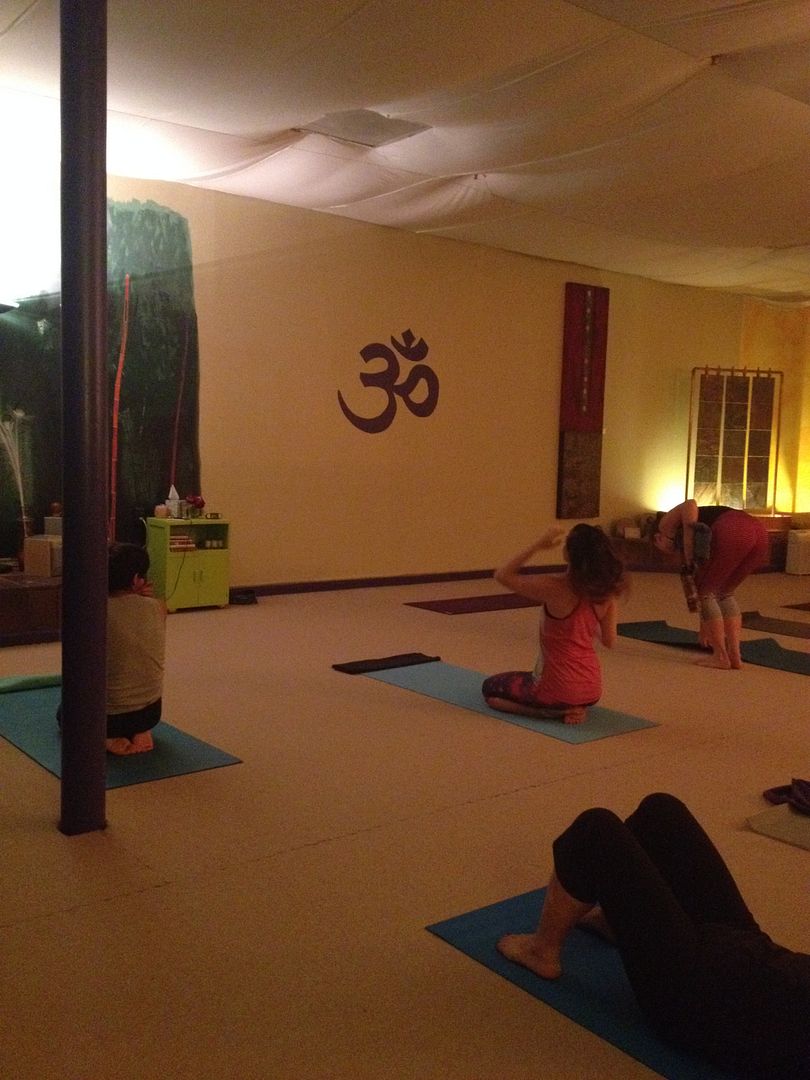 Not just yoga but HOT YOGA. 90 minutes of Level 2-3 ADVANCED YOGA, despite the fact that I haven't moved some of these muscles in years. My muscles were in shock. Remembering poses but lacking the strength to hold it for any sustained length of time. I tried my best and I was so proud. I looked at my hands during push up number 4,670 and they were shaking. My arms felt like jello. I realized that it is at our weakest that we display the most strength when trying something new. If I was all limber and strong it wouldn't be that hard to do uncomfortable poses. But now it was so hard. Impossible at times. I thought about leaving from about minutes 23-80. But I stayed with it. I left there feeling like a sweaty goddess yoga warrior princess.
The instructor read a passage from The Four Agreements and I just knew I was meant to be there in that moment, hearing, stretching, sweating and feeling.
And the funny thing is- my one good choice was also contagious.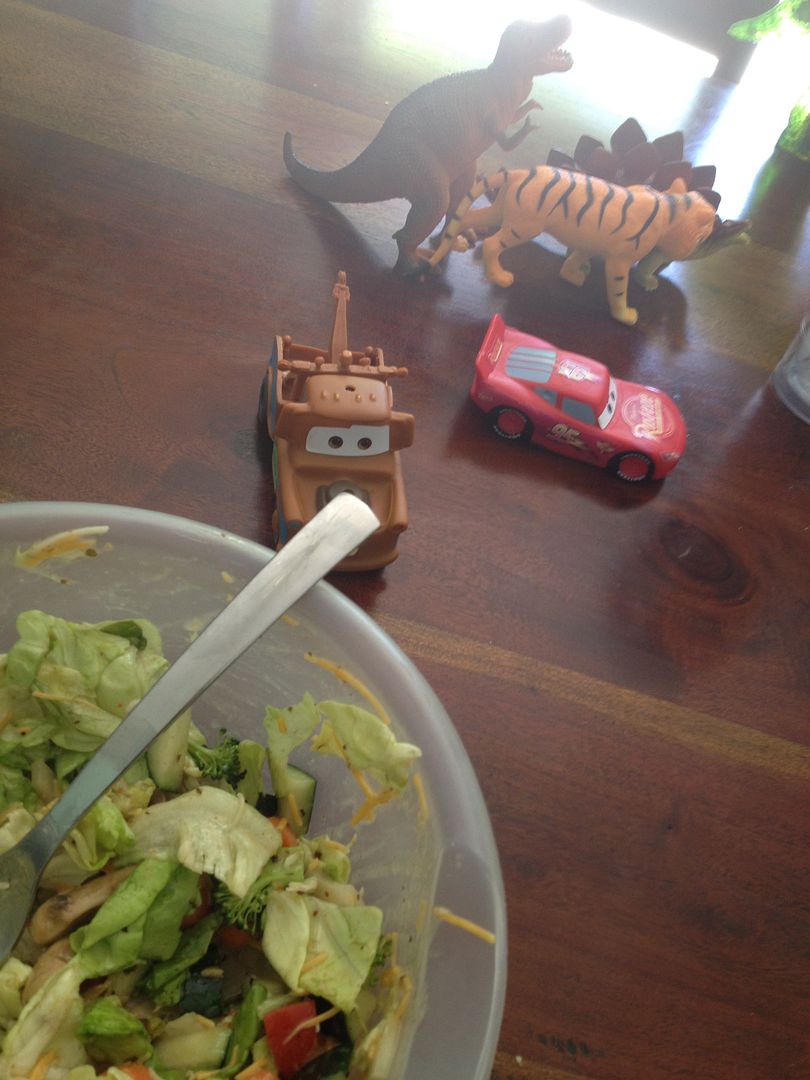 Why not eat a salad- I went for a walk today. Why not re-buy all my vitamins I ran out of a few months ago. Why not call your friend and ask her to go for a walk with you too. Why not buy 5-time pass for yoga? Why not shower and get ready and put on makeup? I feel a peace that can't be faked.
Yesterday we celebrated precious Parker's birthday.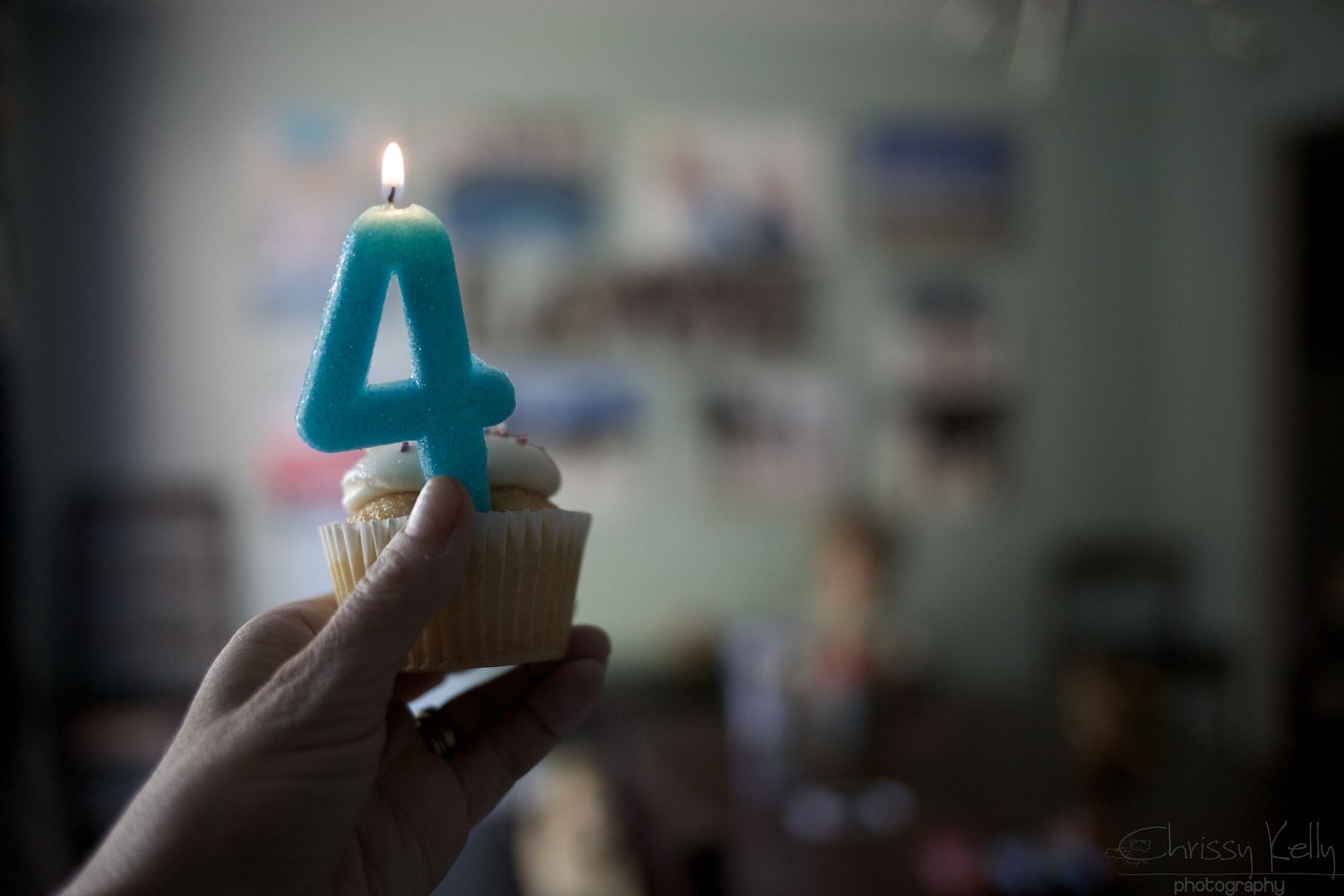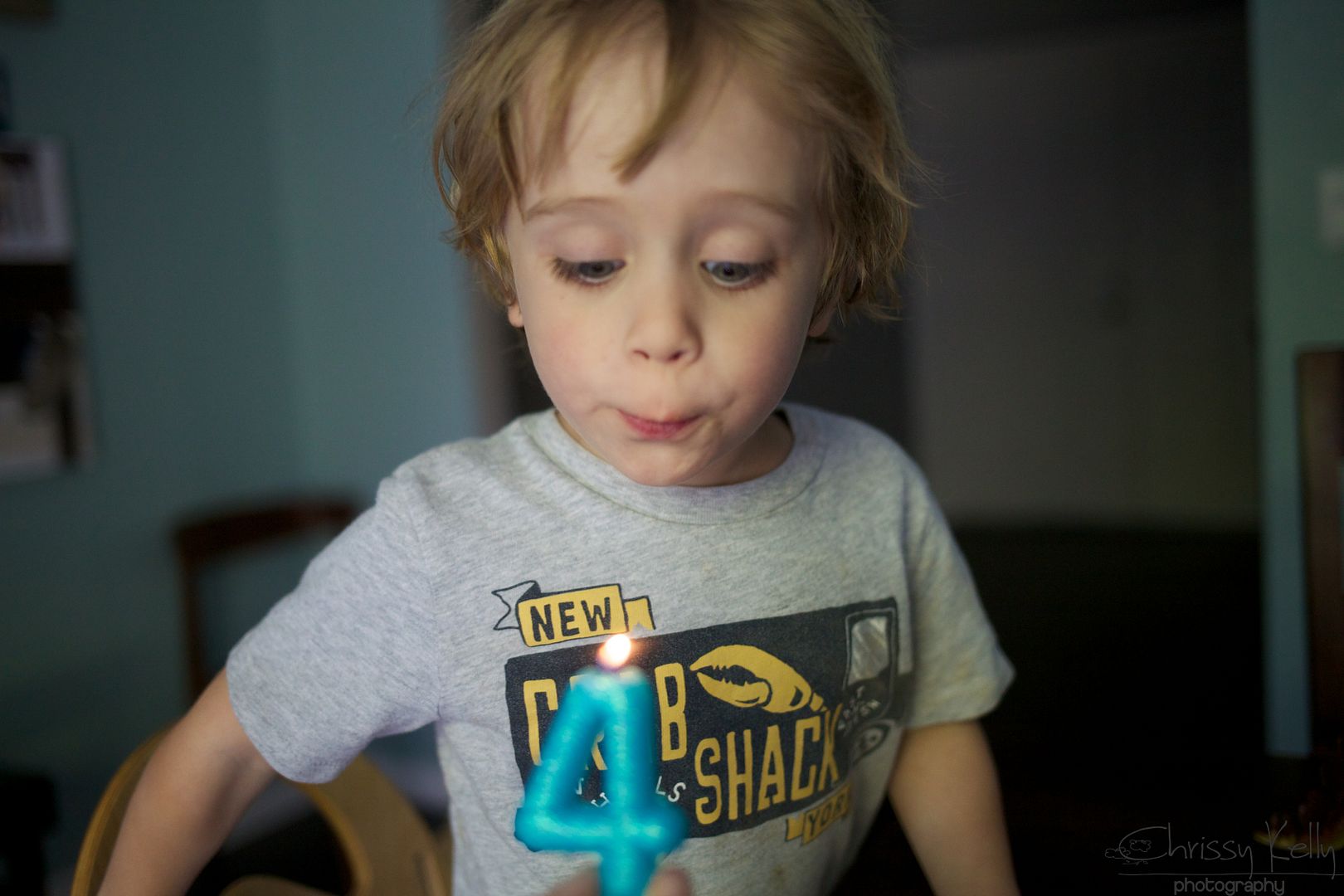 It was the first time the boys have had a birthday that I didn't feel sad...I didn't feel the ache of what he should be doing compared to other 4-year olds are doing. I didn't feel sad that he's getting further behind. I had this peace in my heart that he is doing exactly what he is supposed to be doing right now. Parker is happy. He's so so happy and he doesn't give a rat's ass about developmental charts.
And with the author's permission, I want to share this incredible letter with you. Raw, honest and beautifully written. I held my breath the entire time I read it- it touched my very core. I'm so proud of this young man- he did all the hard work and soul searching- all I did was write. I'm touched beyond any words that Greyson and Parker helped him find his happy and will help him do his part to change the world. He made one good choice- which will help to change the trajectory of his entire life. This letter gives me so much hope- and I want to share that with you.
Dear Chrissy, Greyson, and Parker,
I am currently in college and I am 19 years old. I am at that point in my life where I am floating between the past and the future. I am having the hardest time figuring out who I am and who I want to be.
I have changed my college major over 97 times. I have been suffering from depression and anxiety and it's all just piling up on me.
So here is the part where you guys come in. I found your blog by mistake, but something tells me it was by fate. Reading your blog encouraged me to spend some time with a child who had Autism, because I wanted to see what this was all about. I worked with a 6 year old boy in a summer, knowing nothing about autism or kids in general. In my first three hours with this boy, I was confused. Here I was, hoping to inspire him and help him because I thought he needed it. Somewhere along the way I realized that it was him who was inspiring me. He taught me to appreciate the simple things in life that I take for granted every single day. He taught me all the different ways you can pick out grass between the cracks of the sidewalk, how to ride my bike without keeping my feet on the pedals, and most importantly how to be happy. Though these things seem so small compared to what we as adults deal with on a day-to-day basis, they're important. He taught me to never take the small things in life for granted; to make a big deal out of our tiny accomplishments, to keep going when we fall off our bikes and pedal further up the hill even though it's only going to get harder to pedal the higher we go. He taught me that eventually we will get to the top of that hill and find the sun up there, brighter than ever, shining in our eyes with our hearts beating faster than ever. He taught me that it's all worth it in the end. It goes without saying that sometimes you just need to spend a day with a kid to understand life again.
Your blog, your stories, your words, your memories; they enlighten me. They change my life so much. They make me happy. They give my life purpose. They are the reason I am now going to spend the rest of my life serving others, especially those with special needs, as an occupational therapist.
You have changed my life, and I thought you should know that. What you are doing and what you have already done is making a huge impact in so many people's lives, especially mine. You are changing the world and I wanted you to know.
Thanks for helping me find the right direction.
From,
Jake
You can read more of Jake's awesome musings here.