There's one thing I like more than eating icecream on a beautiful warm, spring-like, day.
That's watching
you
eat icecream. You wore your joy from head to toe.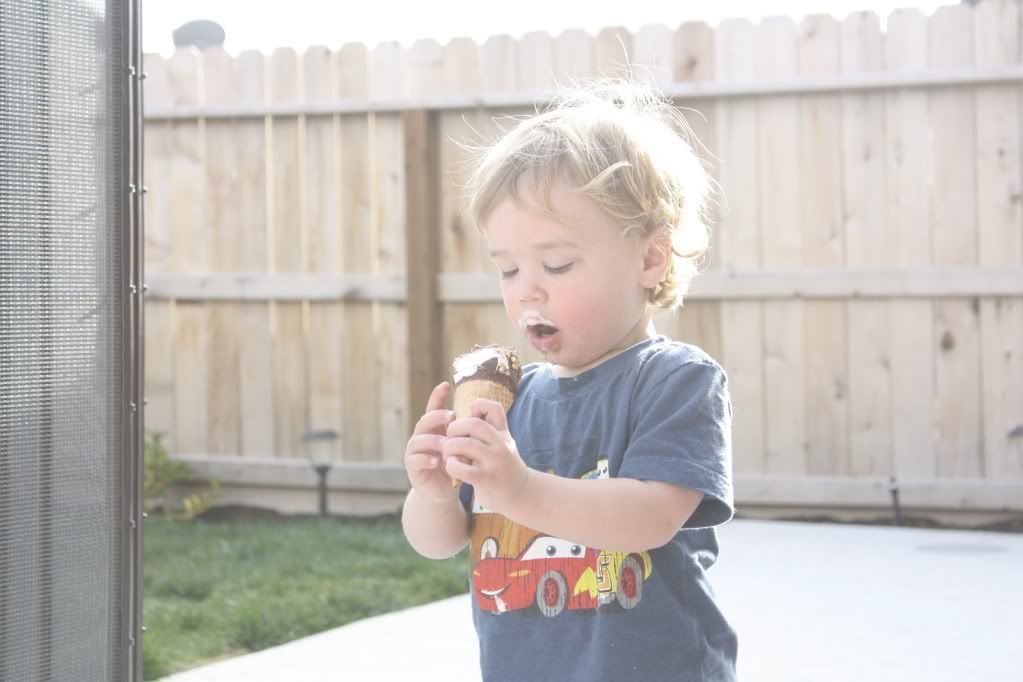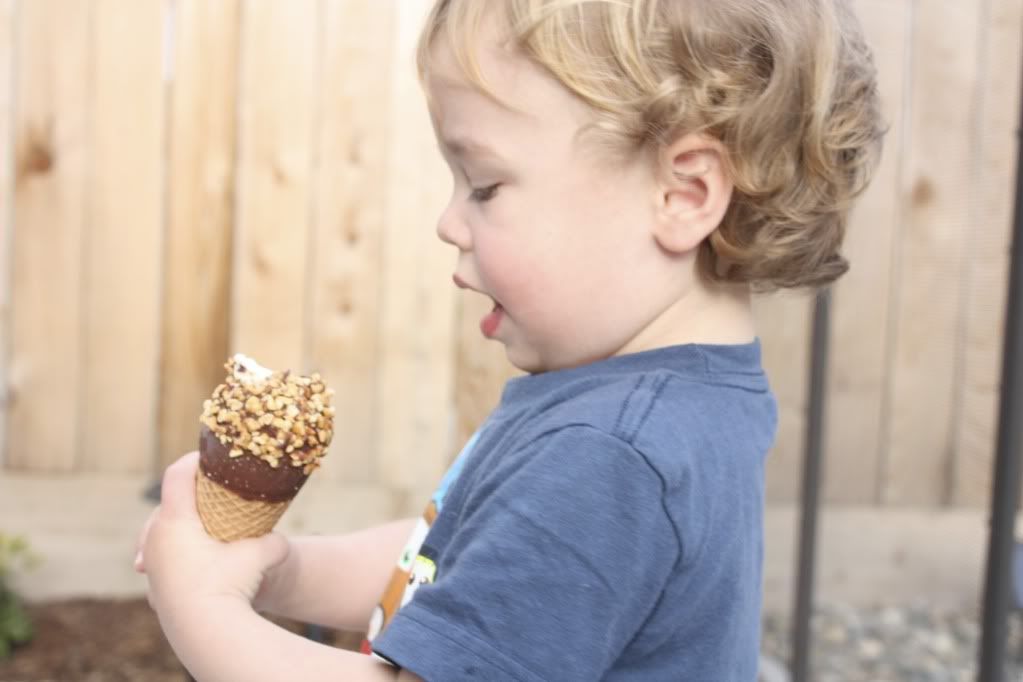 You carried your new friend, Mr. Chocolate Drumstick, everywhere...
I said to you, "Can you say 'Icecream' Grey?" You busted out with this perfect, "Icecream", and then said it over and over again. Blew me away.
Being your momma is so
sweet
.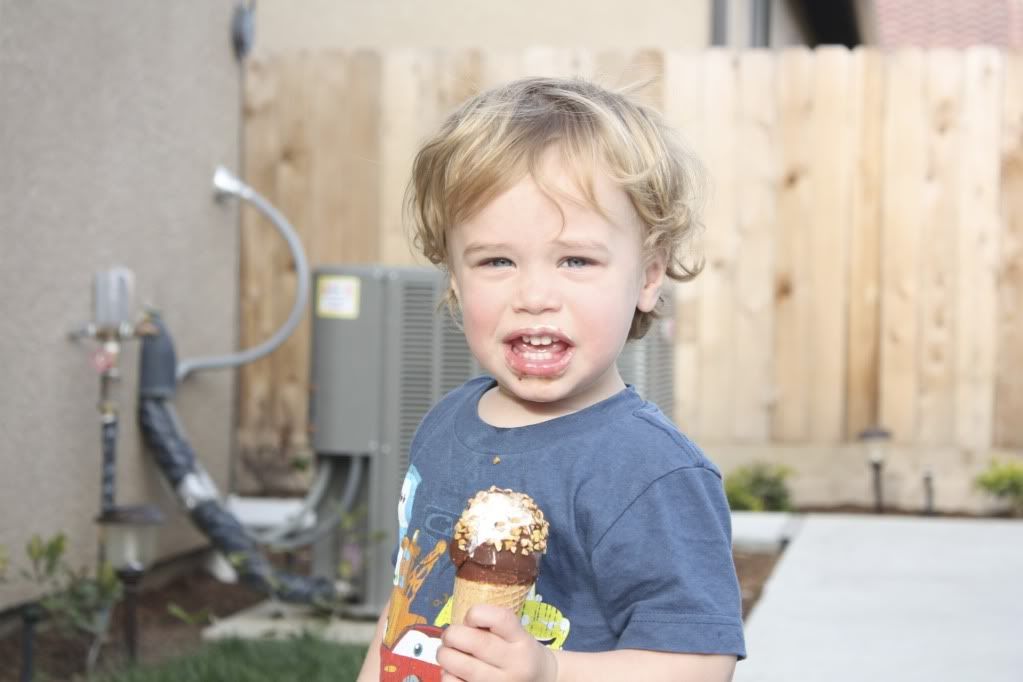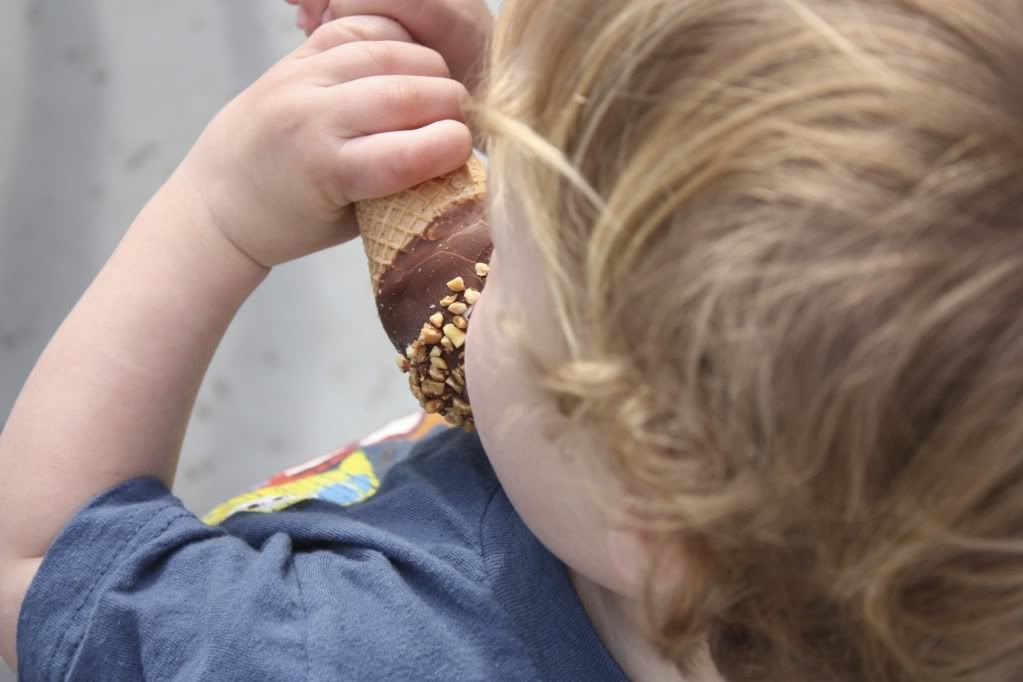 We wanted to throw just a little more bliss into the magical day, so we broke out some bubbles...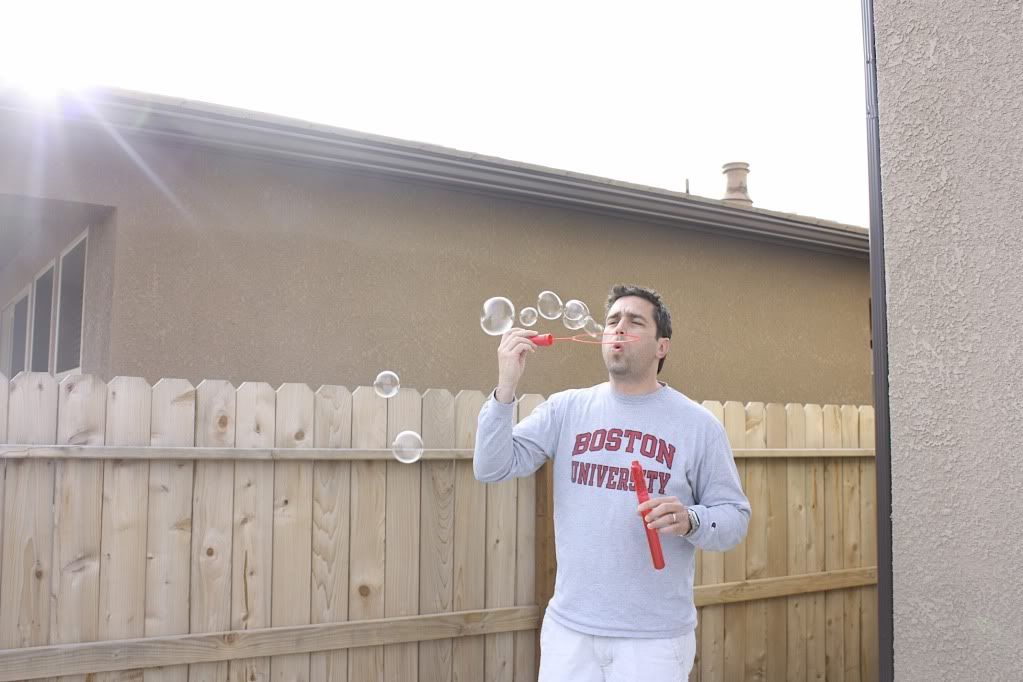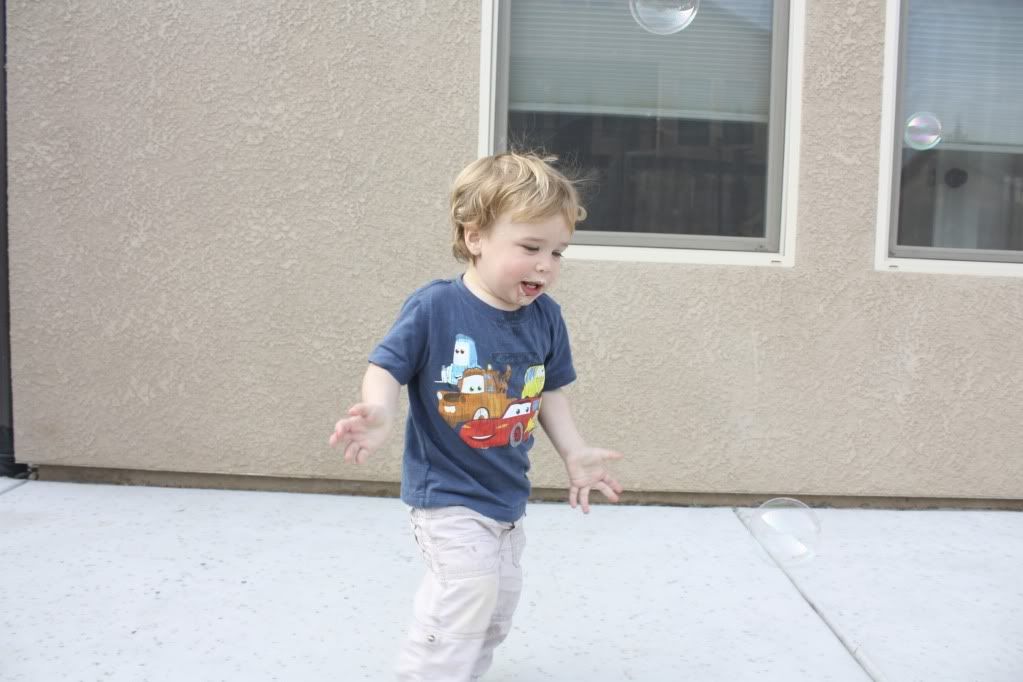 Yep, It's going to be a good Summer.