Some of the things I write about are things I
want
to learn... some of the things I write about are lessons I've
already
learned through life experiences...When you go through something hard you can use your experience to become bitter...or use it to help other people going through the same hard stuff too.
I work to focus on the things in my life I can control. Sometimes I
pretend
like I can control everything, but life shows me otherwise. Life's funny that way.
Today I am thanking God for unanswered prayers. On March 13th my son Greyson and I went for an Autism evaluation with a local Neuro Psychologist. When I walked into the building that day I wasn't nervous because I was told it took months for the doctor to issue a report. That part is true- it does take months...but we were given a verbal diagnosis of Autism that same day. And as I type those words and feel the memories come back...I can still feel the sad...but only a little. Today in the mail we finally received that report...and I felt so grateful that I already knew. If I hadn't known...I can't imagine how badly my hands would have been shaking as I opened the thick Manila envelope with the telling return address label... and today would have been the day I found out that my son was Autistic...and today would have been the day my heart was ripped open... But instead my heart is whole and it is already healing beautifully with an awesome survivor's scar.
It kind of makes me want to write the Past Me....and somehow invent a time machine and bring me that letter...and I will be so grateful... But the past me doesn't exist anymore....and neither does the Future Me yet...and the only thing real is the present...and the present is pretty perfect....because at this second, I am sitting with Jack the dog curled on my lap...and I have 2 happy and healthy sleeping babies upstairs and a husband- out getting me yogurt.
My wings brought me to California 13 years ago --for a boy. Every young single girl always moves here for a boy or for acting. Luckily that boy and I didn't work out. Yet another unanswered prayer. I didn't want to run back to St. Louis and admit failure, so I made a compromise with myself. I got a 6-month lease in the tiniest $900/month studio apartment in Brentwood, California that you've ever seen, and I told myself that if I hated Los Angeles after my 6-months, I would move back home. I'm still here, so I guess I didn't hate it. Although my wings brought me to California, my roots will always be in St. Louis. Every time I see one of these trucks I think of home. I don't often order a beer, but when I do, it's usually a Bud Light.
Every day life is my favorite. Seriously. Sure, sometimes it is boring or lacks luster...but sometimes it's the every day things that make me feel the happiest, the most alive.
Something about grocery shopping with my 2 boys makes me feel like a real card-carrying Mom.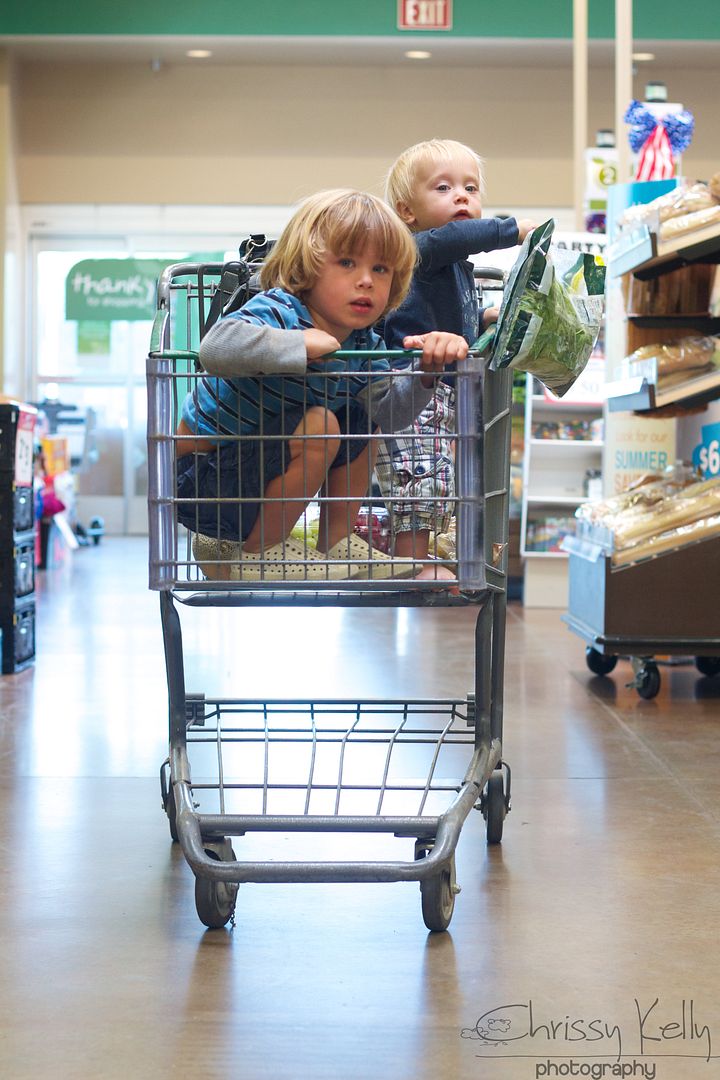 I remember right after Parker was born. The thought of going to the grocery store with the 2 of them made me shake....and now a year later, I am a pro.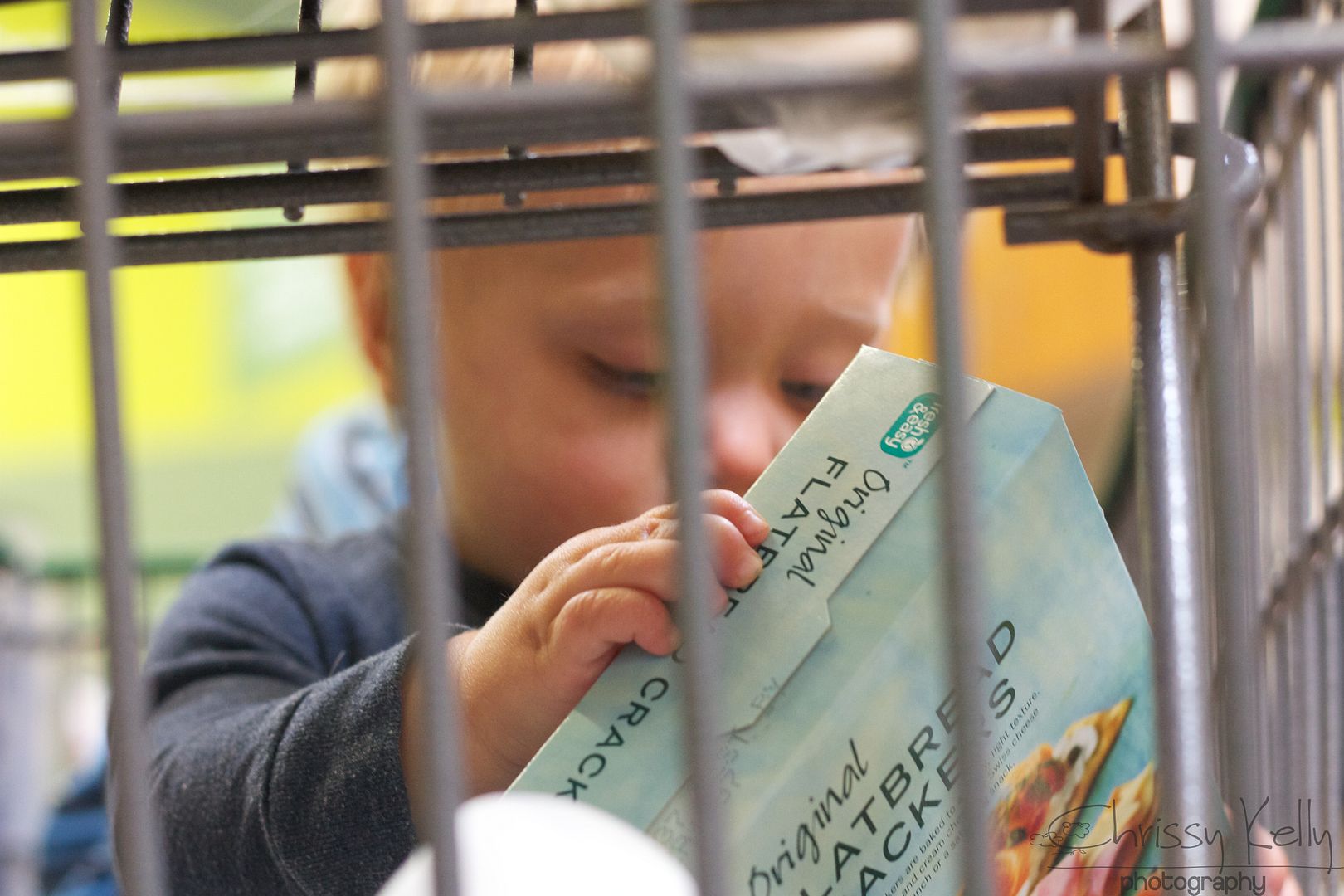 Afternoon therapy for Grey was cancelled so I got to be just a Mom --and him, just a boy... and I think that's what made it feel so divine.
Why do chips always taste better at the grocery store?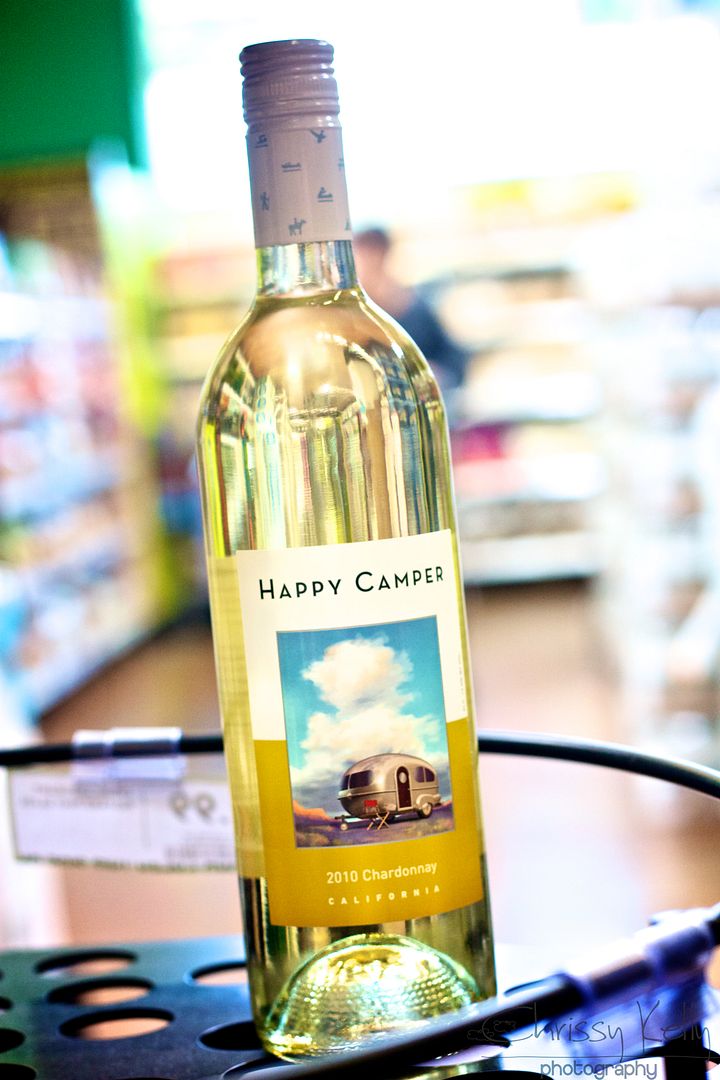 Inspiration everywhere...even at the grocery store. Hey- I'm a happy camper...
Even though I love trips and adventures woven throughout life, regular old every day life is still my favorite. Sleeping in my own bed. Swimming through my familiar routine. Going to the local park. That's a good thing because trips and adventures probably account for about 1% of my life and everyday life is the other 99%.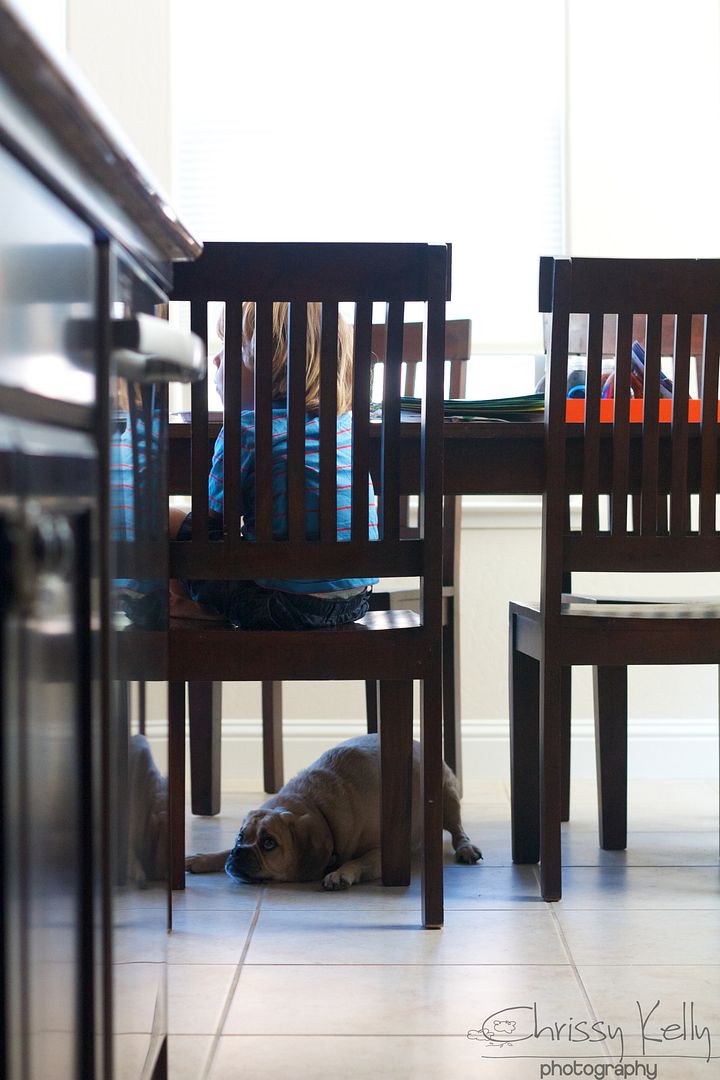 Everyday goodness...how do people without dogs keep their floor clean?
I decided today that I need 3 extra hours all to myself to be added onto the end of my day -every day. I want my days to contain 27 hours. Man, if I had that, I could accomplish everything I ever wanted. I could edit more pictures, return some phone calls, make some appointments, work on numerous half-finished projects-- like my neglected
photography website
... I can't believe I used to have at least 3 hours to myself (pre-kiddos) every single day...but I didn't know how amazing it was at the time so my efficiency of time was less efficient. Now with those 3 extra hours I think I could conquer the World. I could probably even be President.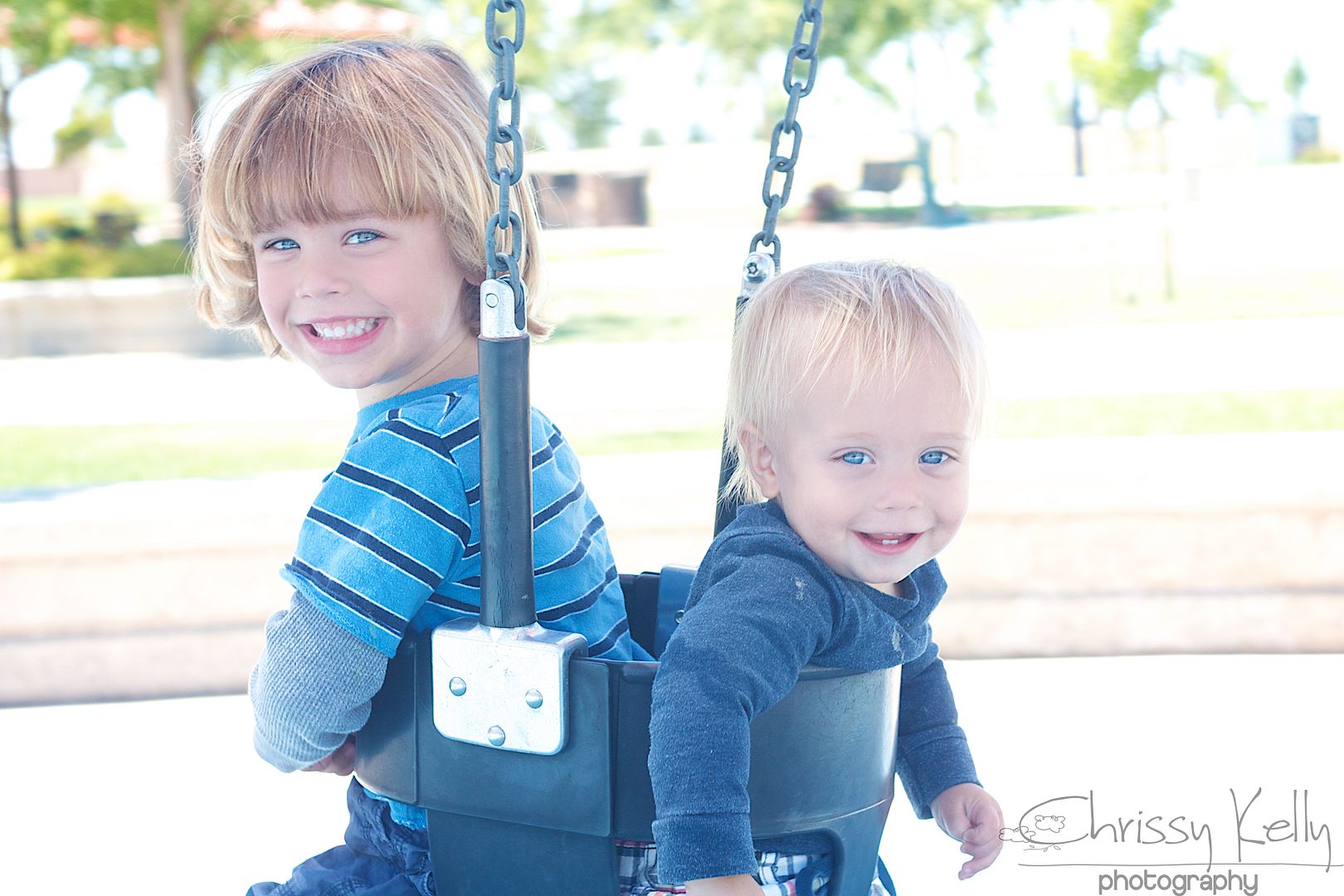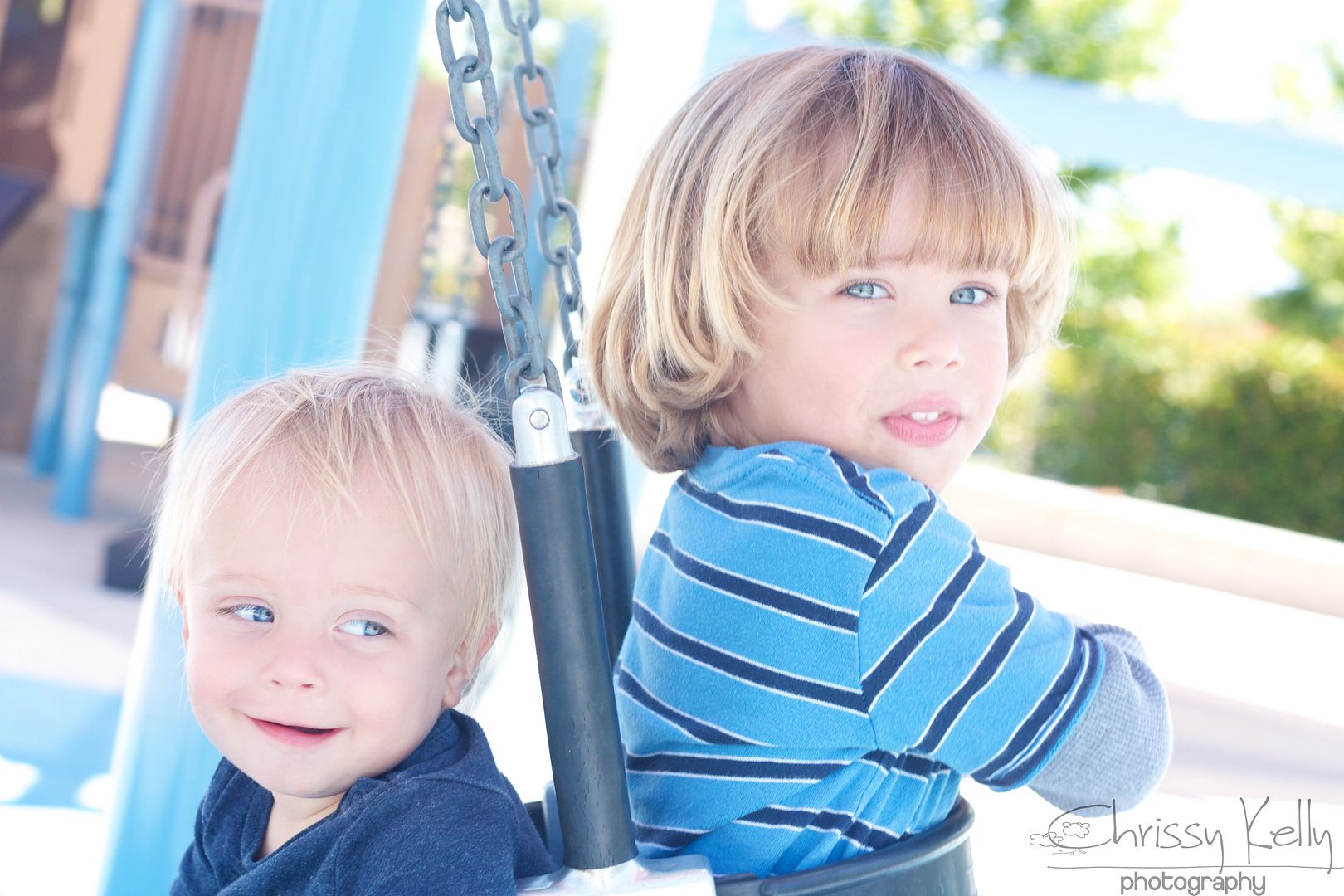 Then I could certainly find the time to swing every single day.
Tomorrow, June 7th is Greyson's very own 3rd Birthday. My feelings about that have not yet been labeled with words so for now I am just marinating in the feel-goodness of feelings... I have a favor to ask of you in tomorrow night's post to help me celebrate Greyson's 3rd Birthday and to continue to help me change the World!!!
Have a great day.
Chrissy