Autism is a different way of
viewing
the World.
I heard it described by many high-functioning individuals living with Autism, that
we
think in
words
...and
they
think in
pictures
...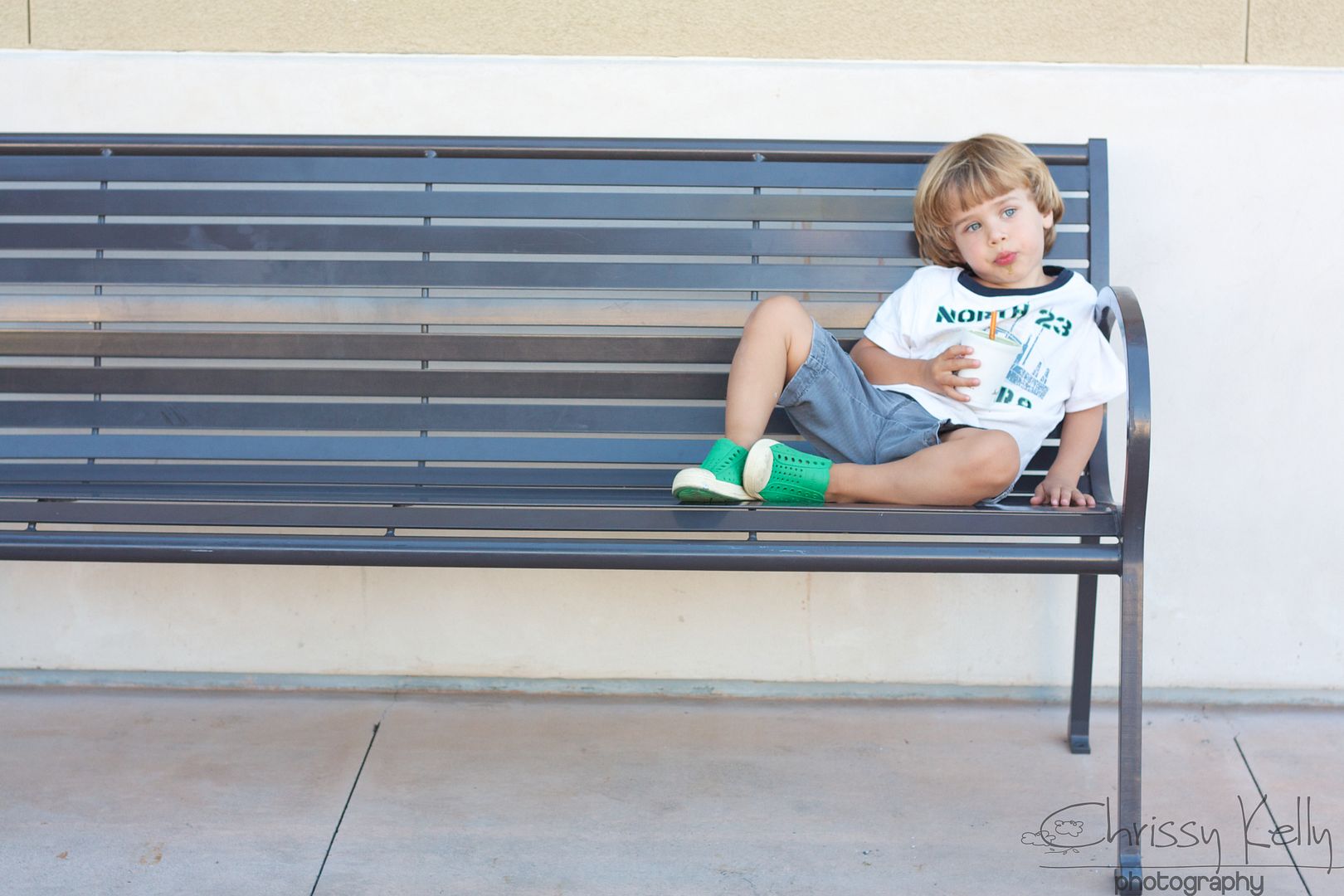 I hope one day he can tell me what he is thinking...
When I take Greyson's picture, it's usually on his terms... I've tried it on my terms when I ask him to sit in a certain place or do a certain thing and the pictures turn out terrible and he turns out unhappy. I want happy eyes - so I must let him be...and I slowly circle him...He is used to me and my camera...he may even think it's attached...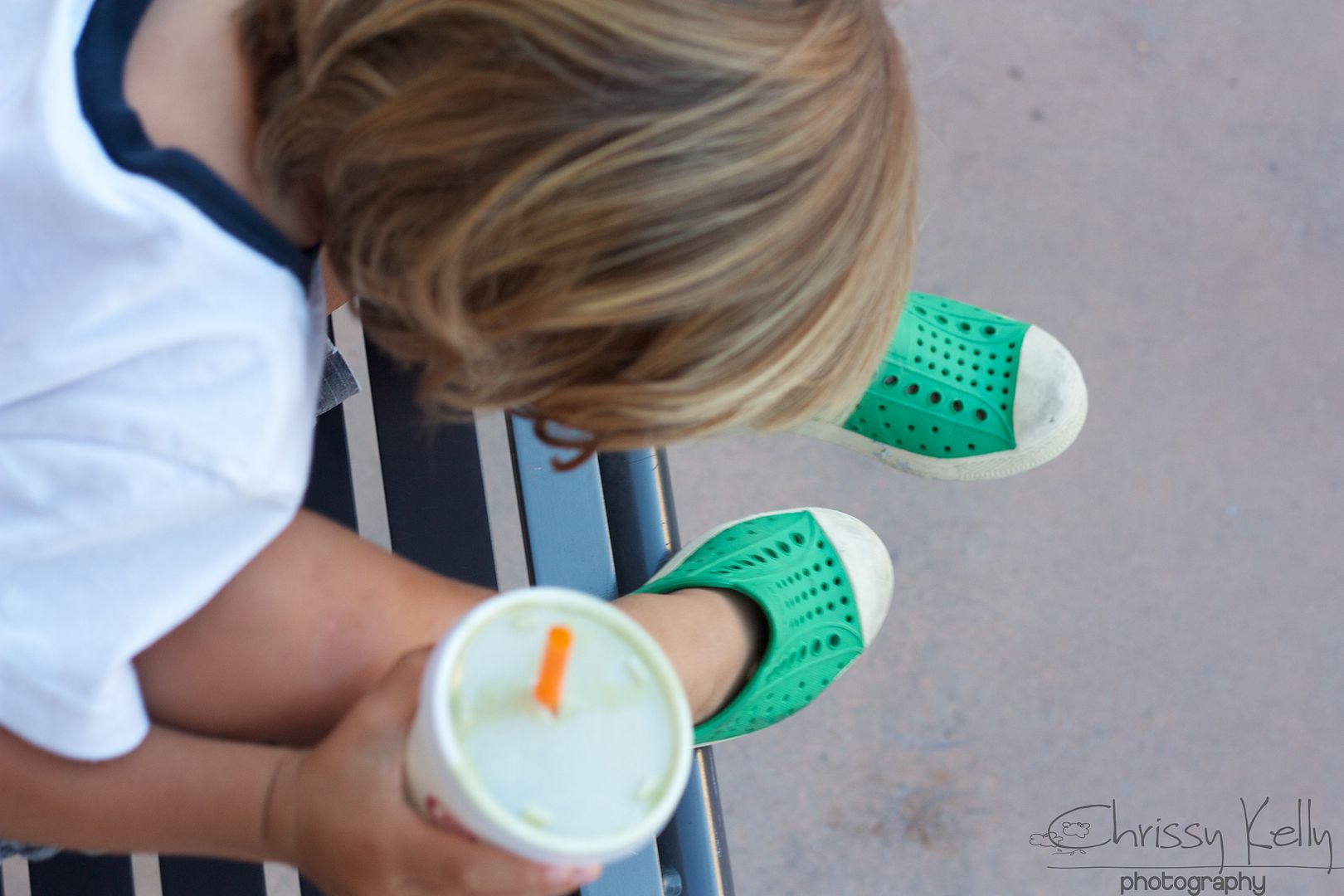 In the pictures you see, he often looks just as engaged as any other Typical child...but there are many pictures I take where there is a distance in his eyes.
Sometimes his eyes are far away and still...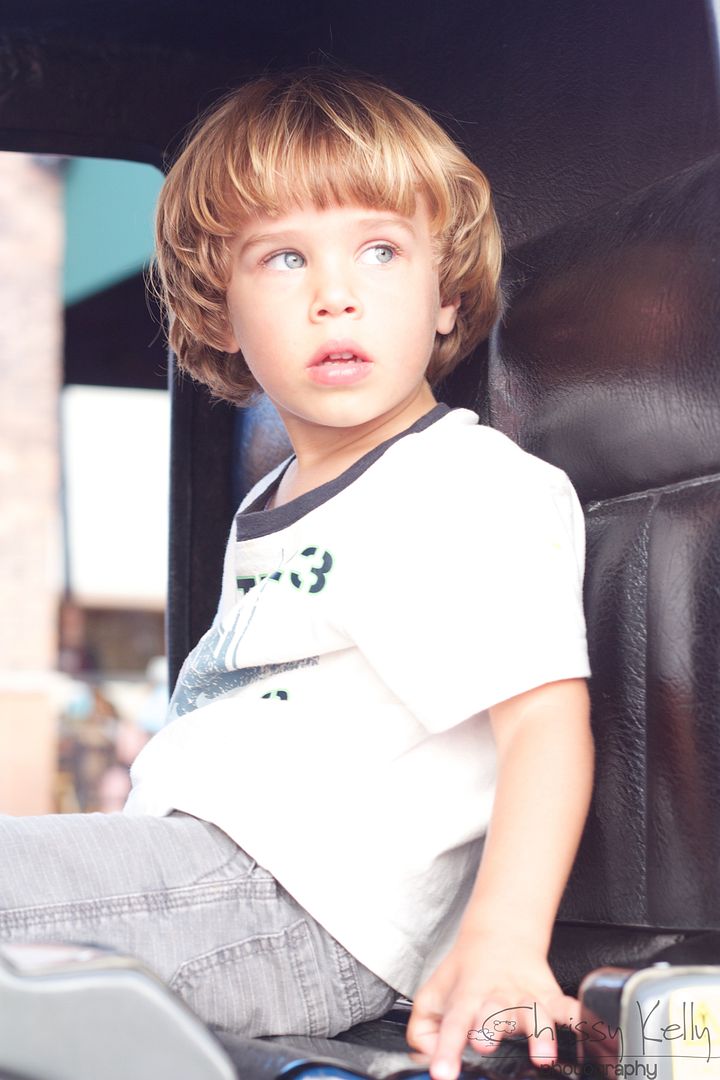 Sometimes his eyes are far away and alive...I want to see what it is he sees...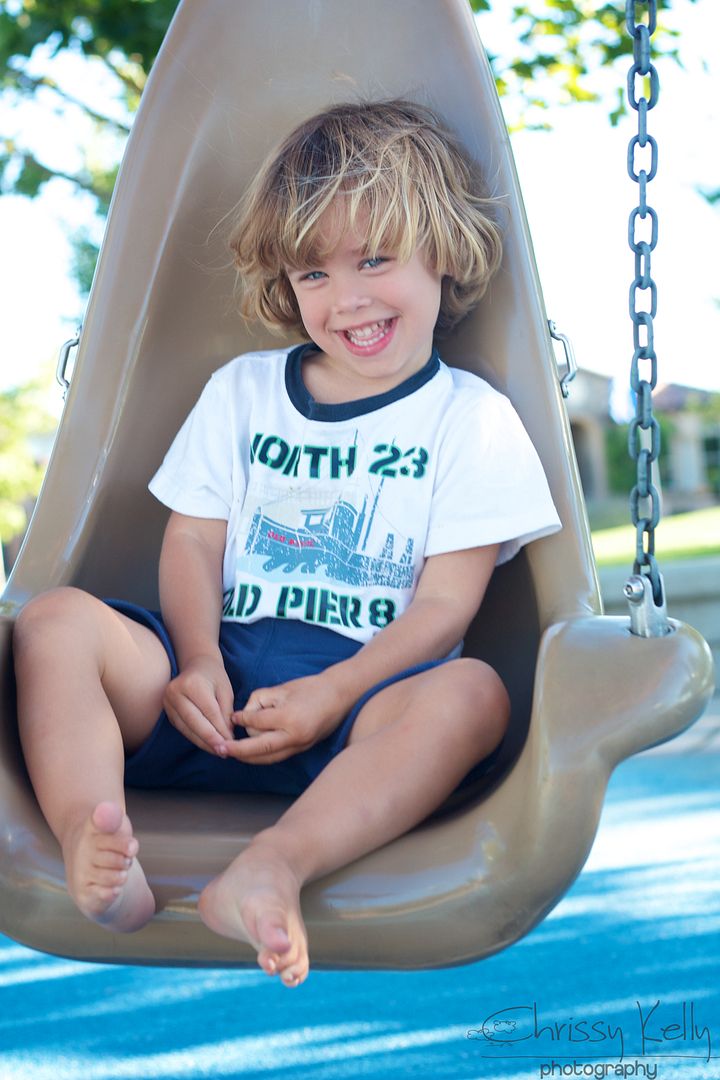 Sometimes, ever so often - I take a picture and he is with me...really, really with me... and of course, they are my favorite. When I look over at all of his pictures, I can tell which was which.
I used to think, Hey- wouldn't it be cool to photograph Autistic kids... I know how to get their focus and I know how to take pictures. Perfect! Until I did last years Christmas Card pictures.. Disaster... Greyson had only been doing Applied Behavior Analysis (ABA- or as I call it on this blog "therapy") for 2 months...and it was very difficult to get him to look at me--especially at the same time as Parker...and it took me about 300 shots to get one decent one of the two of them...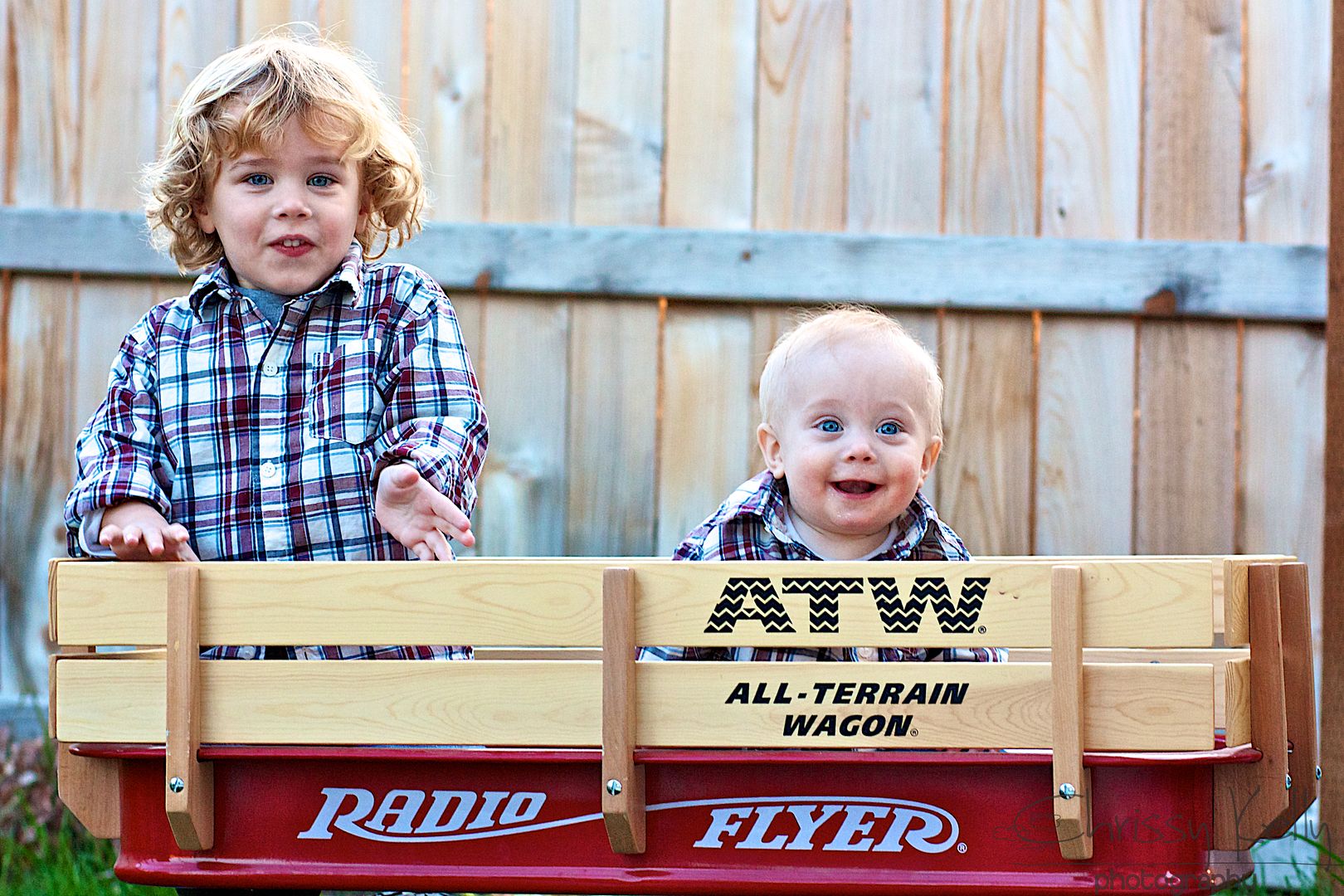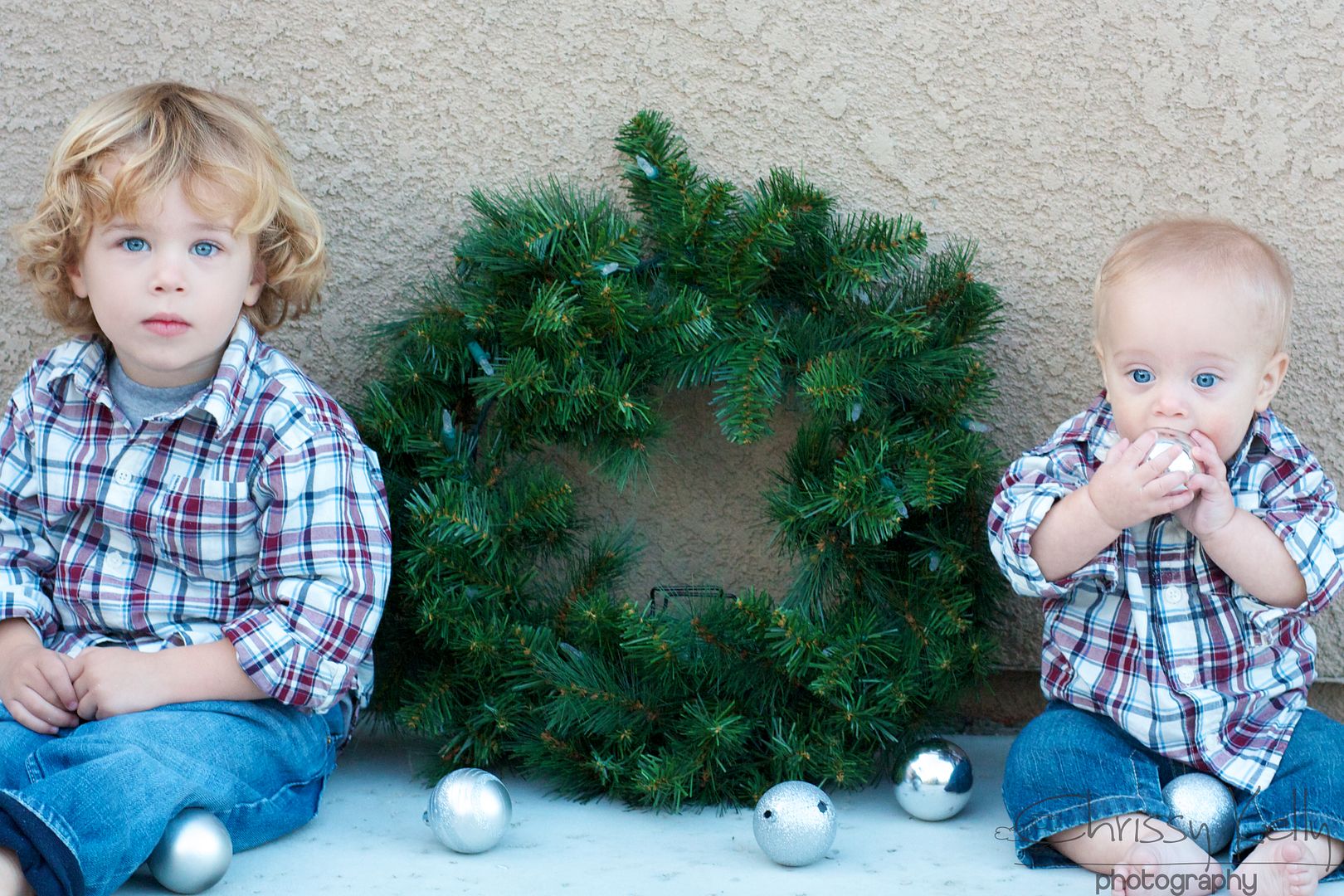 And I was laying down in my grass to get a shot...and it was wet...and I was yelling like an insane woman... LOOK AT ME!!! LOOK AT ME!!! And there may have been one or maybe 2 babies crying (not including me)...and I realized I wasn't so cut out for it after all.
(However, the folks at
Sweet Nectar Society
are AWESOME at taking pictures of all kinds of kids with all kinds of Super Powers, free of charge. They take donations on their
website
. Check it out.)
If you want to get great pictures of your little little ones- let them do something they love...and
then
take their pictures. Candid. Real. Life.
I used to have many
expectations
for Greyson...When I 1st realized he was Autistic I wanted to pull him as close to me in the Typical World as possible. I wanted him to learn in Typical classrooms (mainstream)...I wanted him to "recover"... Those are still
hopes
, but they are calm and happy hopes...not frightened and frenzied
expectations
... I want him to be confident, challenged, secure and happy... And so often he is all of those things...and I never thought it possible...but somewhere along the way life felt like life again.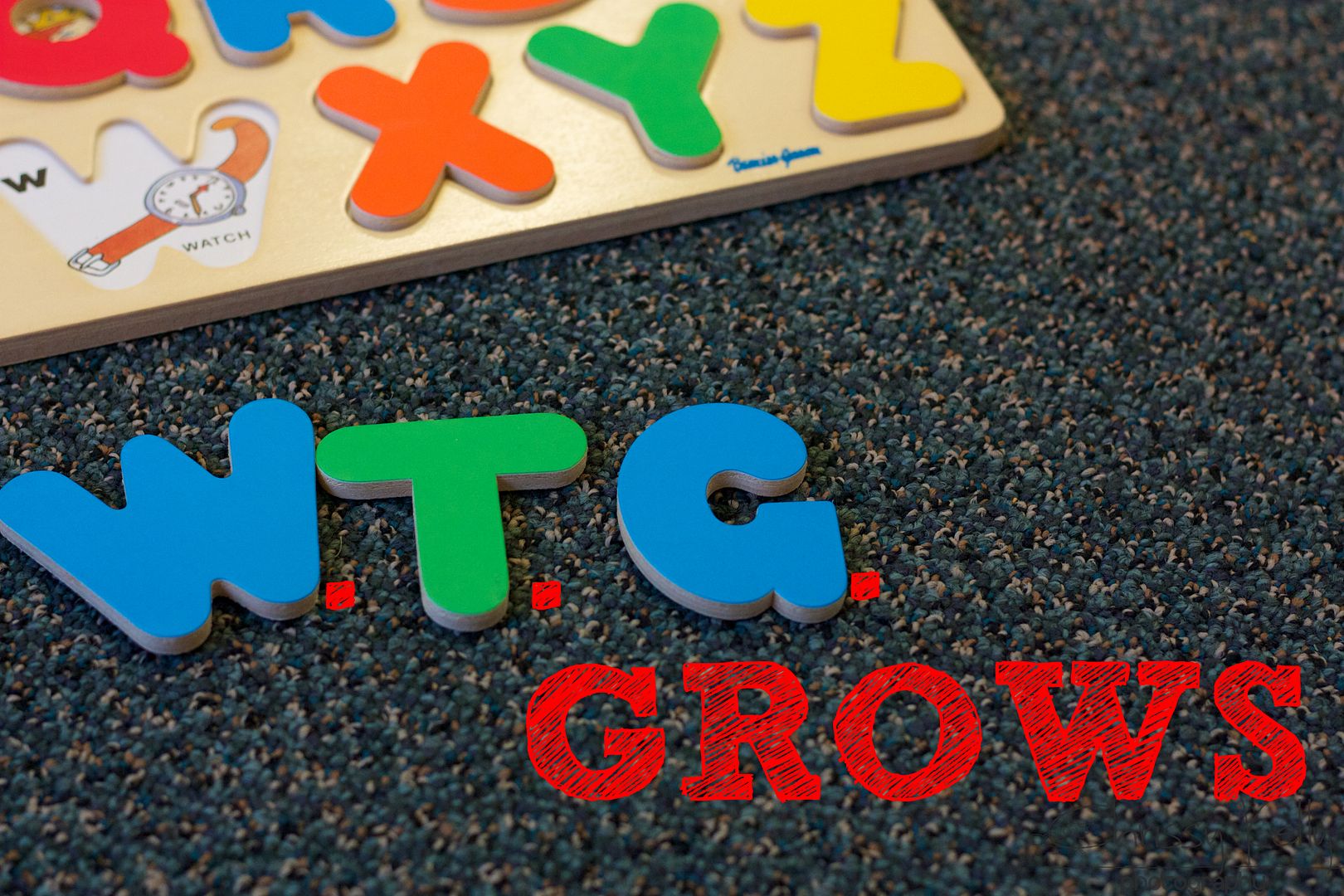 Today marked the first day of Greyson's attendance at the Summer program at
Where The Garden Grows preschool
. It's for Typical kids and it's awesome. Organic gardening and often even a seed to table snack. We go so Grey can not only socialize with other children- but he can do so in a structured environment... He has to do what the rest of the kids are doing- circle time, singing, art etc. I got to be his shadow today. I practice using
get
instead of
have to.
.. I
get
to take Greyson to speech...I
get
to take Parker to the Doctor. When I was a working Mom- I couldn't do those things-- so now that I can- it means a lot to me.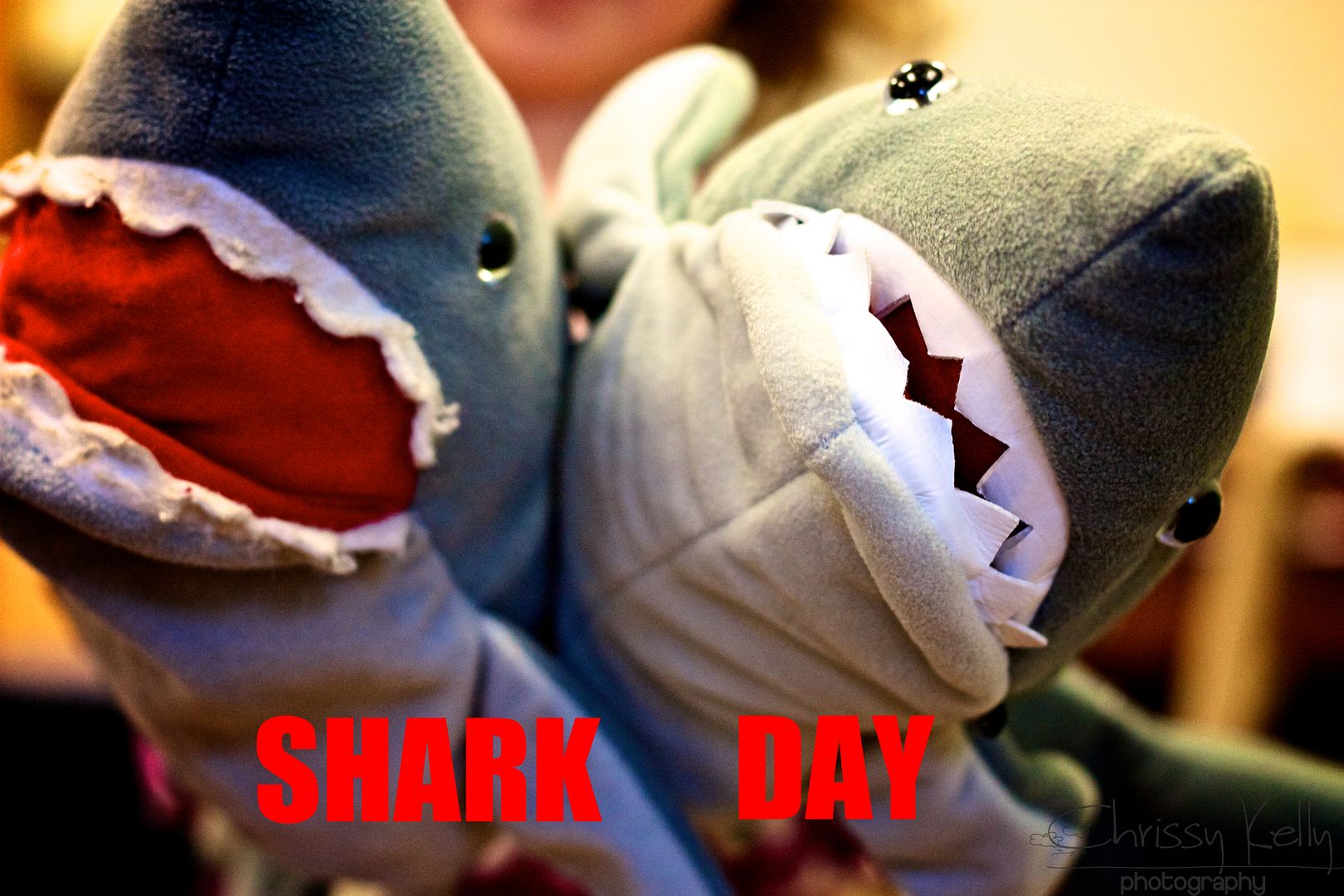 Shark Week on The Discovery Channel had nothing on today at Where The Garden Grows
I stayed with Greyson because his Teacher shadow through the Early Intervention Program is off for the week. Greyson doesn't follow directions like the other kids...he tries to run out of the room, and he has a very difficult time staying still and sitting during circle time- So I was there to help with those things- and to help facilitate social interactions with the other kids.
I love being behind the scenes at preschool. I love it there...the teachers, the kids...the lessons I learn...
It's all pretty Magical.
Greyson is on a diet that excludes Gluten, Dairy and Soy... I'm surprised by how many awesome substitutions are available. Like the
Enjoy Life
cookie he is eating here. I don't think I can ever buy them again. He goes to the pantry eleventy-hundred times a day--telling me,
I wahhhnnnnn Toooo-tieeee.
(He uses T's for C's). It's really hard to tell your kid that doesn't talk much- that finally says something,
No
.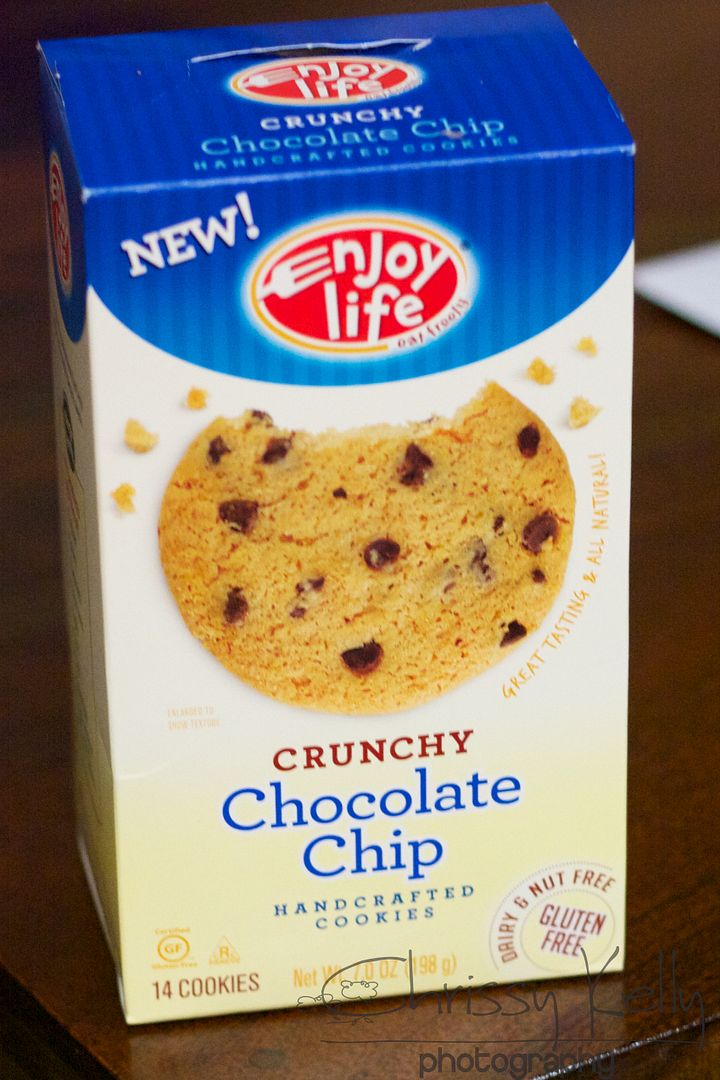 They are free of Wheat, Dairy, Gluten, Soy, Peanuts, Tree Nuts, Eggs and oddly not free of taste.
Happy weekend... If you haven't already signed up to be a Member of this blog-will you? (go to the blue bar on the right that says,
Join this site
).
We'd LOVE to have you.
Love,
Chrissy