Today was a cold, dark, rainy, turtleneck sweater- take a nap at noon kind of day. At least I hope it was because that's what I did.
If you are three and your name is Greyson, it was a --who cares if I'm soaking wet this is fanfrickingtastic? kind of day.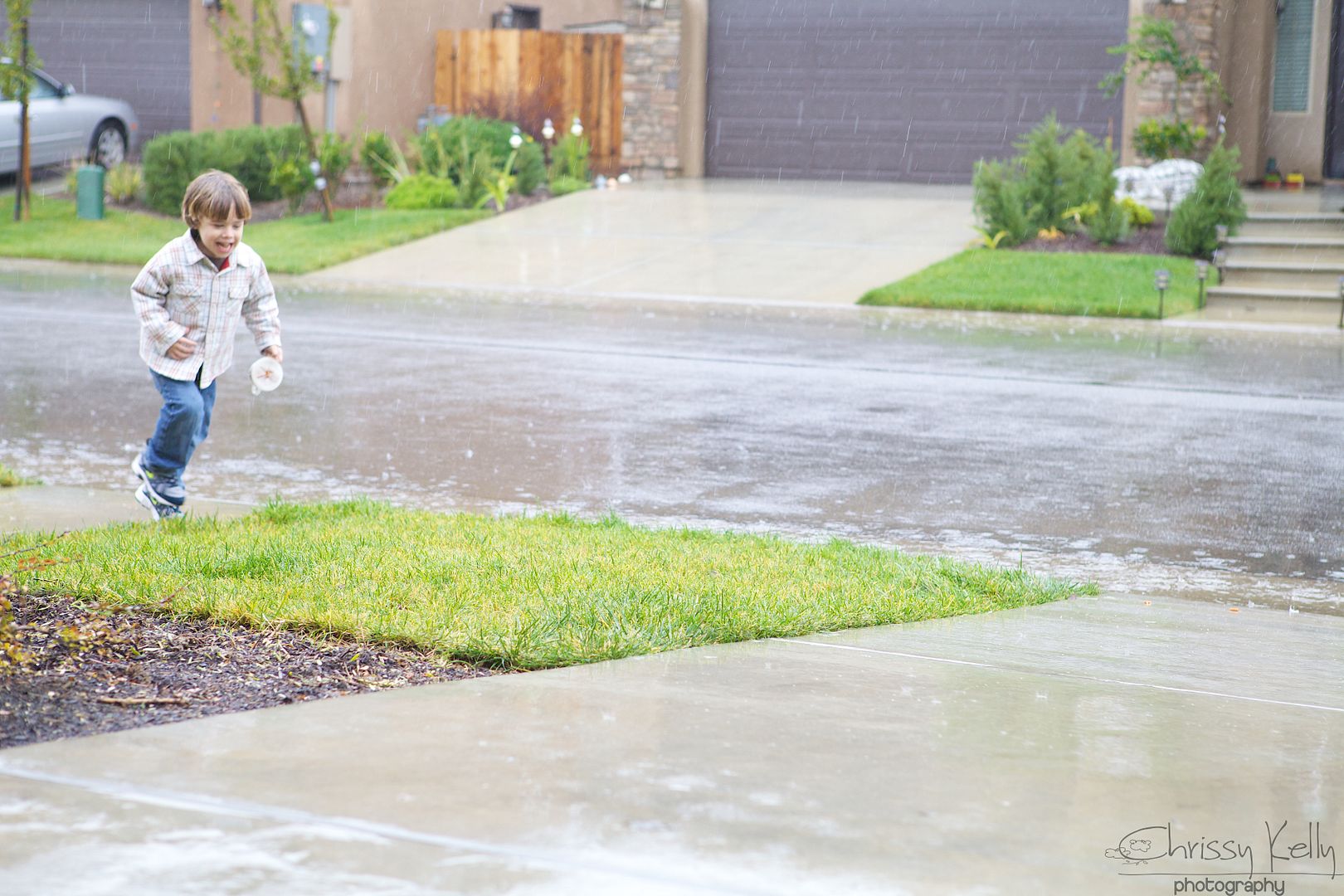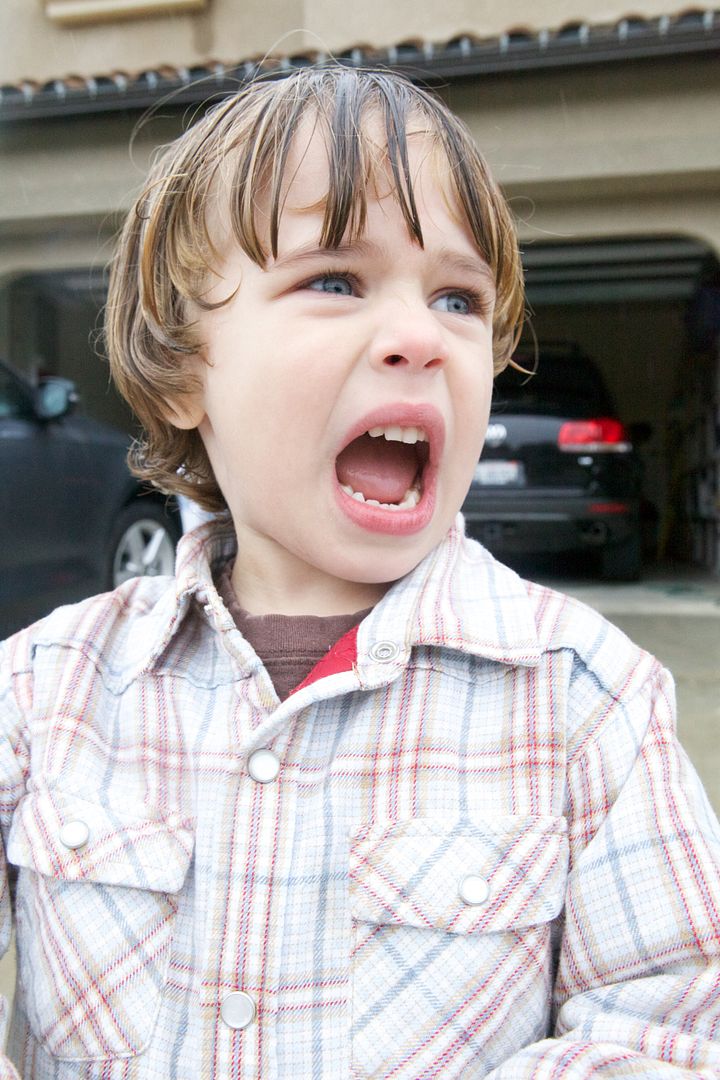 Brrrrrrr......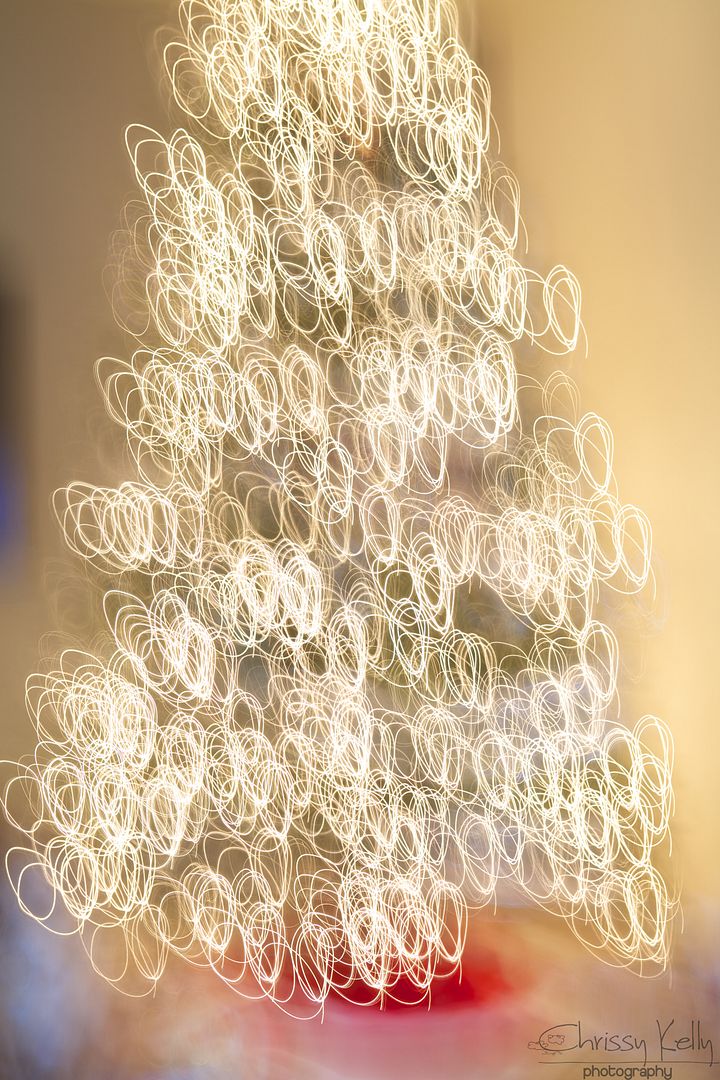 Christmas 2006... What did you do? What did you wear? What did you give? What did you get? Did you have turkey or ham or lasagna? Was everything perfect and Merry and bright?
See- you don't remember... You have no clue... You are sitting there with a scrunched up face trying to remember the details... The Details will get drowned out by feelings and none of the little things will matter. Don't be stressed...Don't you dare fret if the details aren't perfect...Just relax and enjoy the process...enjoy the people you love- give them the gift of a happy you...
They don't remember the cooking, the cleaning, the parties, the planning or the number of gifts they received... They mostly remember the time spent with you and the magic...
Except for Baby Love and Touch, I remember very few gifts I received as a child...but I do remember getting dressed up to go to Church as a family...I do remember my Dad making a special Christmas breakfast...I do remember having time to enjoy my new loot before having to rush off anywhere...
What do you remember most?
____________________________________
They say oil and water don't mix...but they do in brownie batter...The holidays can get stressful- family and in laws and all that stuff...turn your situation into Brownies, Friend...so much better than plain old oil and water...
I haven't even thought about wrapping- but the shopping is all done. Shew. Lots of shopping reminded me of how
good I am at buying stuff...
It's never enough though. Enough stuff. Enough is never enough. I can't remember the last time I had enough of something. Workout clothes, shoes, groceries, time, sleep, coffee, beauty stuff, alone time, camera stuff, kid stuff (except toys...somehow we always have too many toys). The more stuff I get- the more stuff I want. I want to fill up a big bag with stuff to fill the hole that stuff probably created in the first place.
This Holiday I'm gonna try really really hard to be enough and to have enough...just the way I am. Join me?
I think to the times I've been happiest in my life... Not the quick burst of happy that shoes or a shirt or lotionbrings... But an honest to goodness real happy lightness in my chest...
And it is times like yesterday...
Greyson can't say "G" or "K" sounds.
He substitutes D's for G's -For example- He says his name is Day.
And T's for K sounds...Lightening McQueen is a Tar...
Michael took Grey to speech therapy last week and came home with tongue depressors for an at home activity to help him rewire his mouth movements. You put the stick behind his top two teeth at the top of his mouth so
he is forced to keep his tongue down when he talks.
I was so excited to try it but I wasn't expecting much...
What's your name? I asked him.
And for the first time ever, I heard him say words that I could understand... They were crystal clear...
Grey...
Grey- say car...
Car...
It was so crazy- hearing his perfect little voice saying perfect little words...Like- Here's a million dollars- and enjoy the fireworks in your back yard- and by the way-have you lost weight?- kind of Magic... That kind of happy lasts so much longer than the happy you get from stuff. It's the best kind of happy...
It was awesome... I was screaming- HE SAID HIS NAME!!! I UNDERSTOOD HIM!!! HE SAID HIS NAME!!!!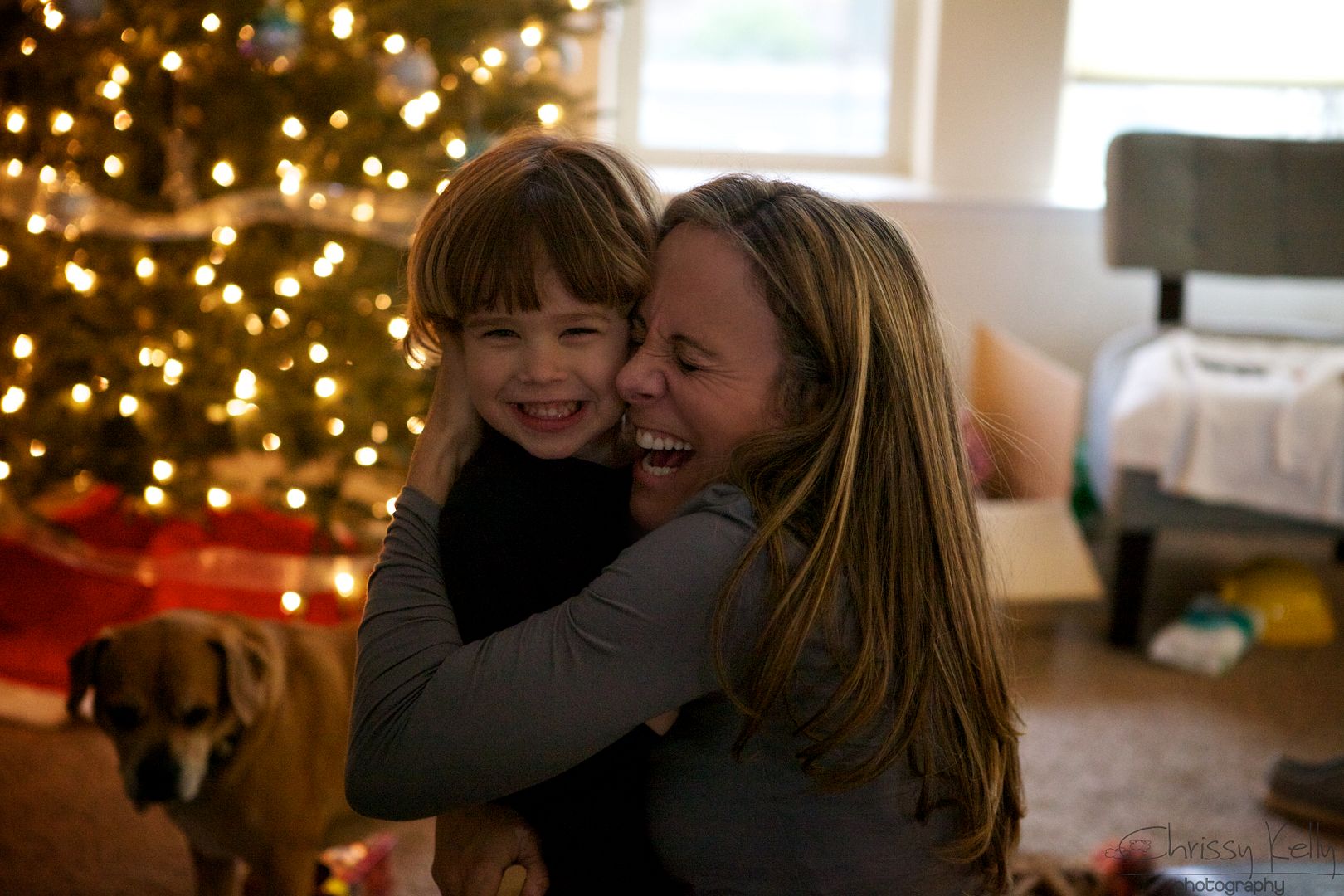 And he was so happy that I was so happy that I got happy all over again...
My cheeks still hurt...
I realized something over the weekend, and it's pretty important so I'm gonna share it with you...
I am a gay man. I am a black woman. I am an elderly Christian lady... I am a Freshman in college... I am a tough guy...I'm divorced... I've never been married... I only have typical children. I have kids with super powers. I don't have any children. I am happy. I am sad. I am different...yet we are the same...
These are the folks that read this blog...that read these words and relate...
We all relate. I wonder-- how that is possible- all of us being so different --yet so much the same?...and suddenly the purpose of Life gets so much clearer for just one second... And so often I come to the conclusion that we actually aren't so different.... you and me... And many of us want the same things... And that makes me happy.
I want to ask for something from you for Christmas Holiday... If you aren't already a Member of Life With Greyson + Parker- click on the blue bar on the right that says, Join This Site (from a computer).
Merry Christmas from the entire Kelly family to you and yours. You are quite a gift to us.
Much Love,
Chrissy