The beginning of my day...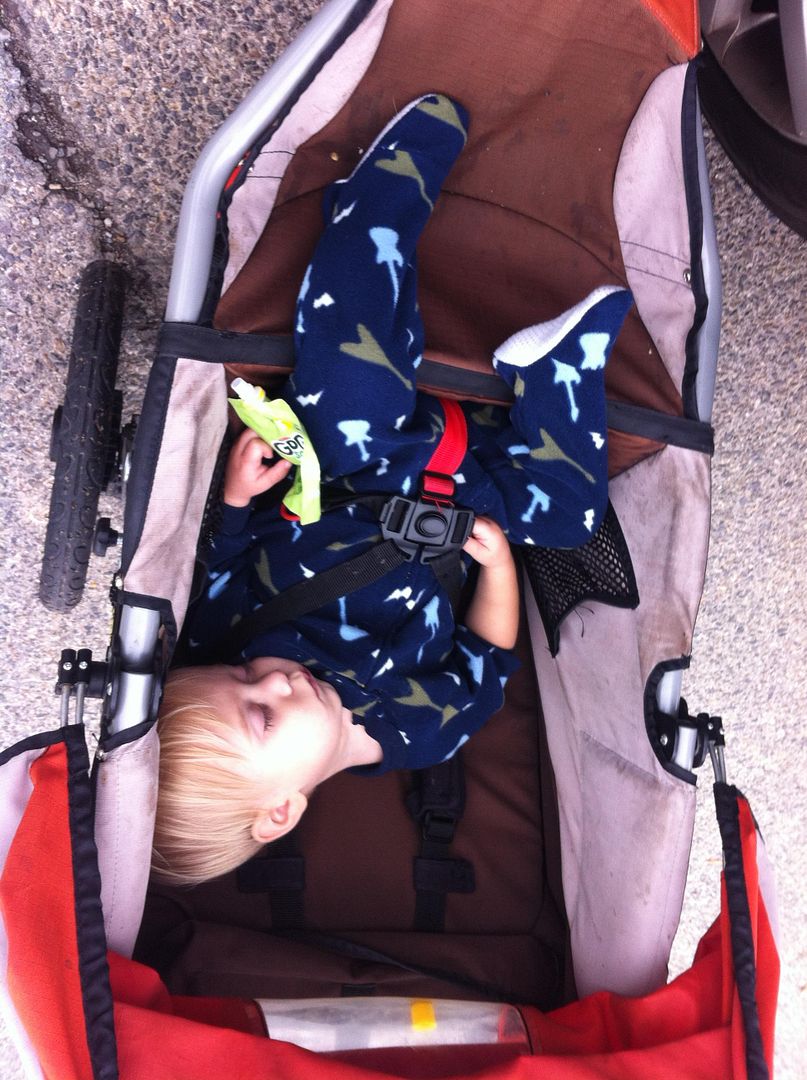 The end...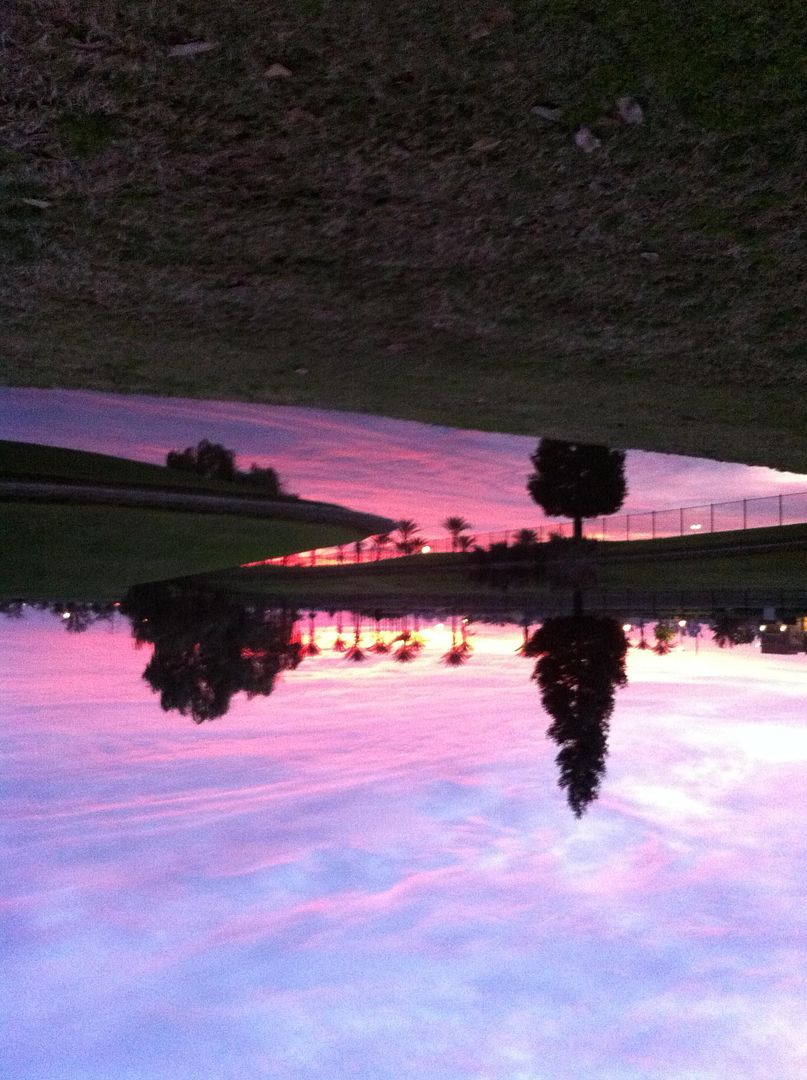 And lots in between...
I read somewhere that the funny thing about time...is that it takes time...Time takes time... And somehow it all goes by so fast...and not so fast at all...
I struggled writing about this--but only for a second... I'd so love a happy rainbow puppy post to fly from my fingers tonight...but right now different words are meant to gain life.
I'm learning that very little is forever, and I mean that in the most comforting of ways...because even those sharp pains we experience in Life...they lose their sting too...with time of course.
For now, most holidays carry a tinge of sadness... And when I say tinge I mean a few thousand pounds... Sometimes it hurts to breathe. Sometimes it's hard to let go of the Life I pictured and welcome the Life I have.
I know I will adjust...and readjust... a thousand million times this year alone...and I will be OK... But I also think it's good to get out the sad when it's there too.
At my house there is no Elfie or Buddy the elf on a shelf... When I first started to see the pictures on Facebook, I was filled with a disproportionate amount of disgust and annoyance... Ughhh. Those elves are such a stupid rip off. They are creepy and look so cheap. How are all these kids falling for this gimic?
And every caption is a different version of the same- oh look what snowball got himself into last night- cue picture...
Because the truth is- I could actually dress up like an elf myself and walk into my house covered in bells... and climb onto a shelf on my own while singing Christmas Carols... And I think only Michael would notice.
And often times anger and annoyance is really just sadness in a costume.
And I realized I am very sad and jealous that I don't have a stupid elf to move around the house at night...I don't have a stupid elf to take pictures of the antics my crazy elf got himself into...I don't have a stupid elf that makes Greyson run out of his room in the morning so excited to find...and now I am laughing at the fact...that I am crying...that I don't have a stupid fricking elf...
The truth is- we don't talk about Santa at our house. There are no threats of No presents if you don't behave... No- I hope I get a puppy hopefully mentioned. There is no - What should we put on your list? No hot chocolate. No making of old fashioned sugar cookies... A picture on Santa's lap? No thanks- I'll skip that kick in the face this year.
Grey's mind is
incongruent
with the World's Holiday's rituals. And often times it is me- participating- for the sake of what I want... Yelling- Carve this Pumpkin! Have fun!!! LIKE IT DAMMIT! Look for that Easter Basket. Now!!! Pretend like you care about it!!! Like it!!! GRAB THOSE EGGS SON!
So I could do the Santa/Decorate Cookies/Let's write Santa a letter deal...but it would be all for me... which is starting to feel weird sometimes...
And this makes me sad... And for now I need to have that sad... Because I am usually not the sad one... I usually choose happy... I will choose happy...because smiling is my favorite*, I swear...
And I love you because you just listen... You never say- Don't be sad. At least you have XYZ...Because not allowing someone to have just a little earned sad is not very nice. Even when the intention is nice.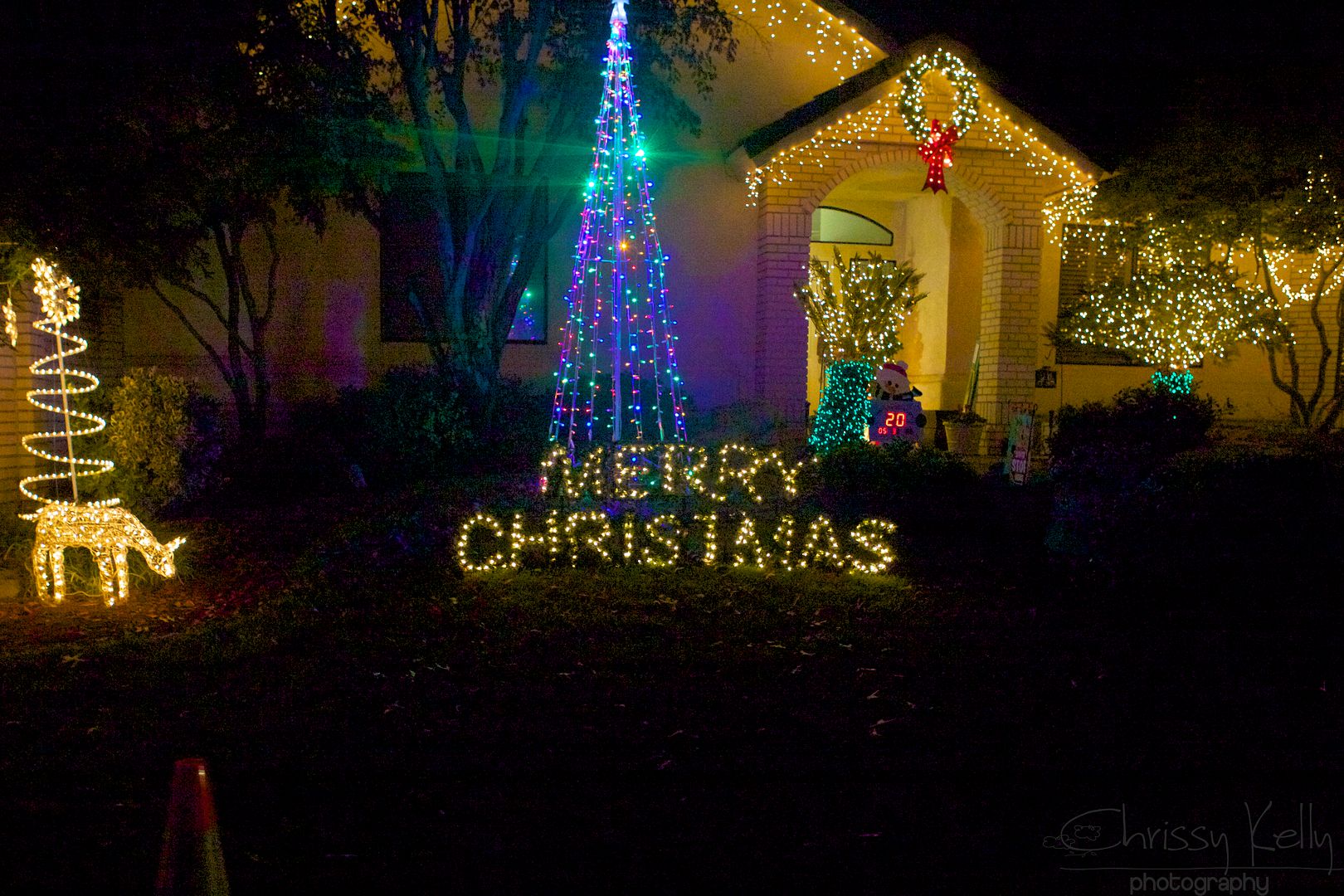 And very soon here...maybe even tomorrow I will remember the true meaning of Christmas isn't an Elf on a Shelf....It's Santa Claus...Jesus and stuff...and I will tap into that goodness soon here to remember what Life is really about.
Tonight we drove through a place called Candy Cane Lane ...to look at lights... Something we all could do and enjoy...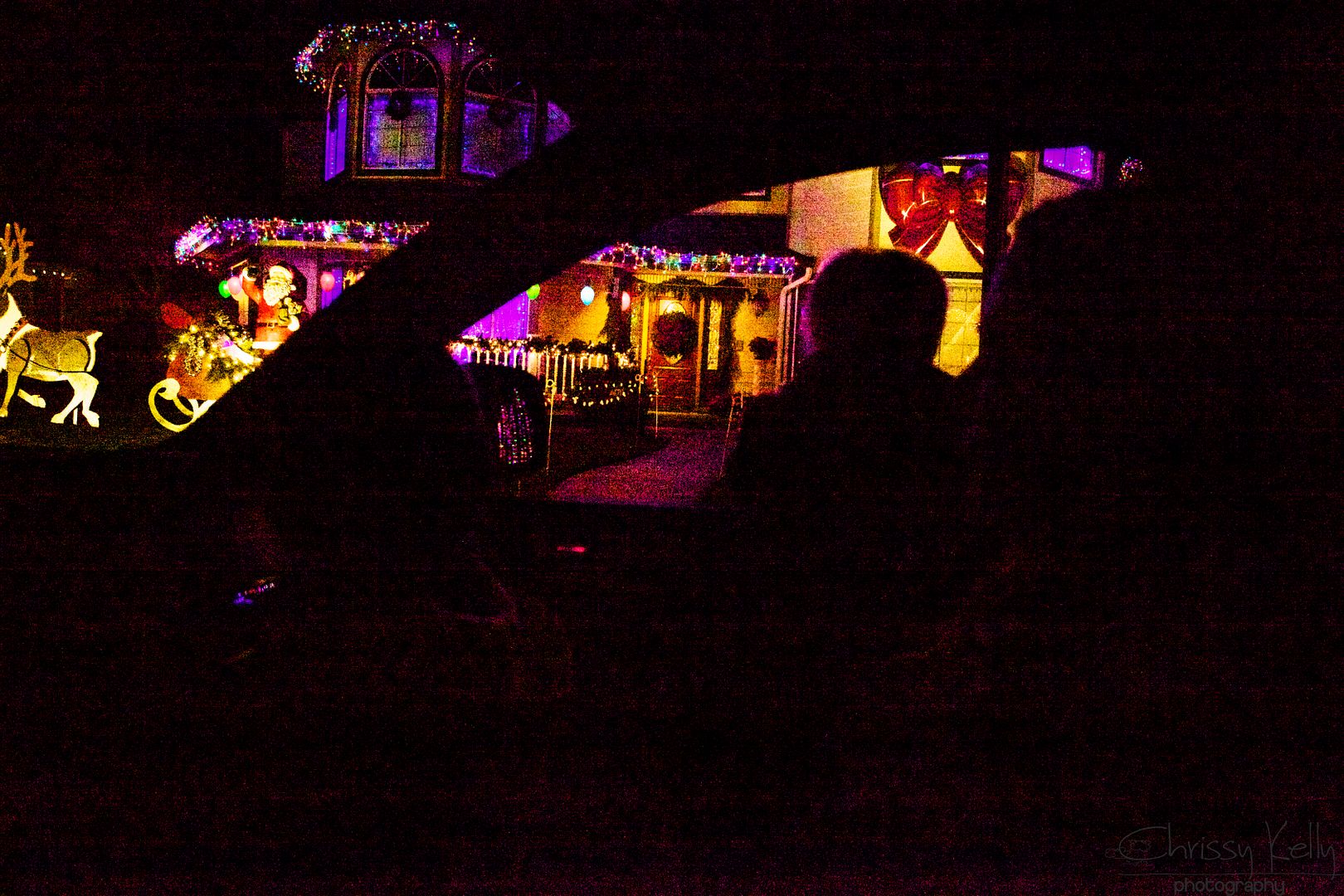 I spy a Doodle head...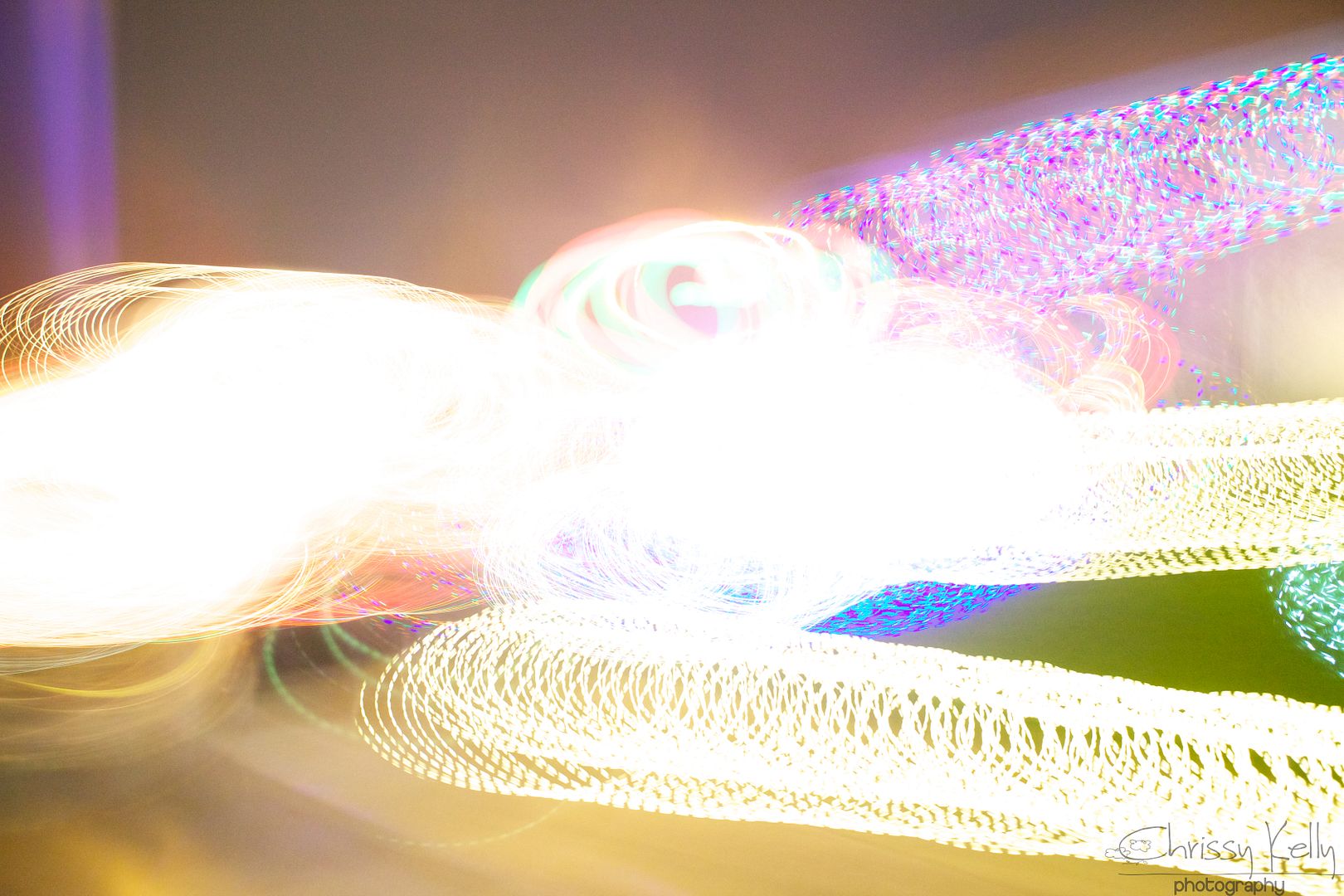 For friends shooting in manual...The above shots were of the Christmas lights --shot with a very slow shutter speed 1/5 and slower- ISO up high--while swirling my camera around...
Sometimes we have choices... We can choose to focus on what we don't have or we can focus on what is possible... I will recreate rituals of our very own...Maybe we will spin the wheels of a car while eating Fritos on Christmas eve...and drink coconut milk by a fire or something... Wait, that sounds gross...
I'll keep thinking and let you know...
* From the movie, Elf... dedicated to Buddy- the best Elf on Earth...