Every night we need to remember to tell our baby boys and girls...
You are beautiful
You are my perfect
You can be anything you want in the world
You are my wildest dream come true
There's nothing you could do to make me not love you
I am so proud of you
I believe in you
I will always believe in you...
And your baby can be 2 years old or 39 years old... Never
ever
underestimate the power of words...And especially the power of
action
proving words true. The best way to show them we will always love them-
is by loving ourselves
... The best way to show them how to be happy-
is to be authentically happy too
... The best way to show them they can do anything in the world-
is to make our own wildest wishes come true
... The best way to show them the right way to eat-
is by eating healthy too
... Man oh man- I know sometimes all of that is so crazy hard to do... It's so simple yet so easily complicated...
It's a sure fire recipe...to live a good life...
There are many many people my age whose parents didn't say any of that kind of stuff to them growing up...or even worse- ignored them... said mean stuff to them... And it will screw you up... Make you feel so much shame and unworthiness... We are so worried about other people screwing up our kids- but really- we can do the most damage...
You are loved.
You are absolutely someones perfect. Maybe they didn't treat you that way and I am sorry. That's a heavy sadness to carry. Let others help lighten that load. Every single sweet little baby is perfect and deserving of so much love... They are a blank canvas waiting for the splashes of beautiful color that we provide... Make your brush strokes bold and brilliant- give our babies a good start because one day they will choose their own design...
Life is messy. It's complicated. Life is hard. Do we all understand that? Awesome...let's move on then...
It's not what
one
single
one
of us planned for it to be...You gotta choose to be OK with that. And the people who wind up happy- accept all of that stuff with grace...and Live out loud anyway... Don't let the pain of circumstance stop you from living a good Life. I can't shout it loud enough... You deserve a happy Life...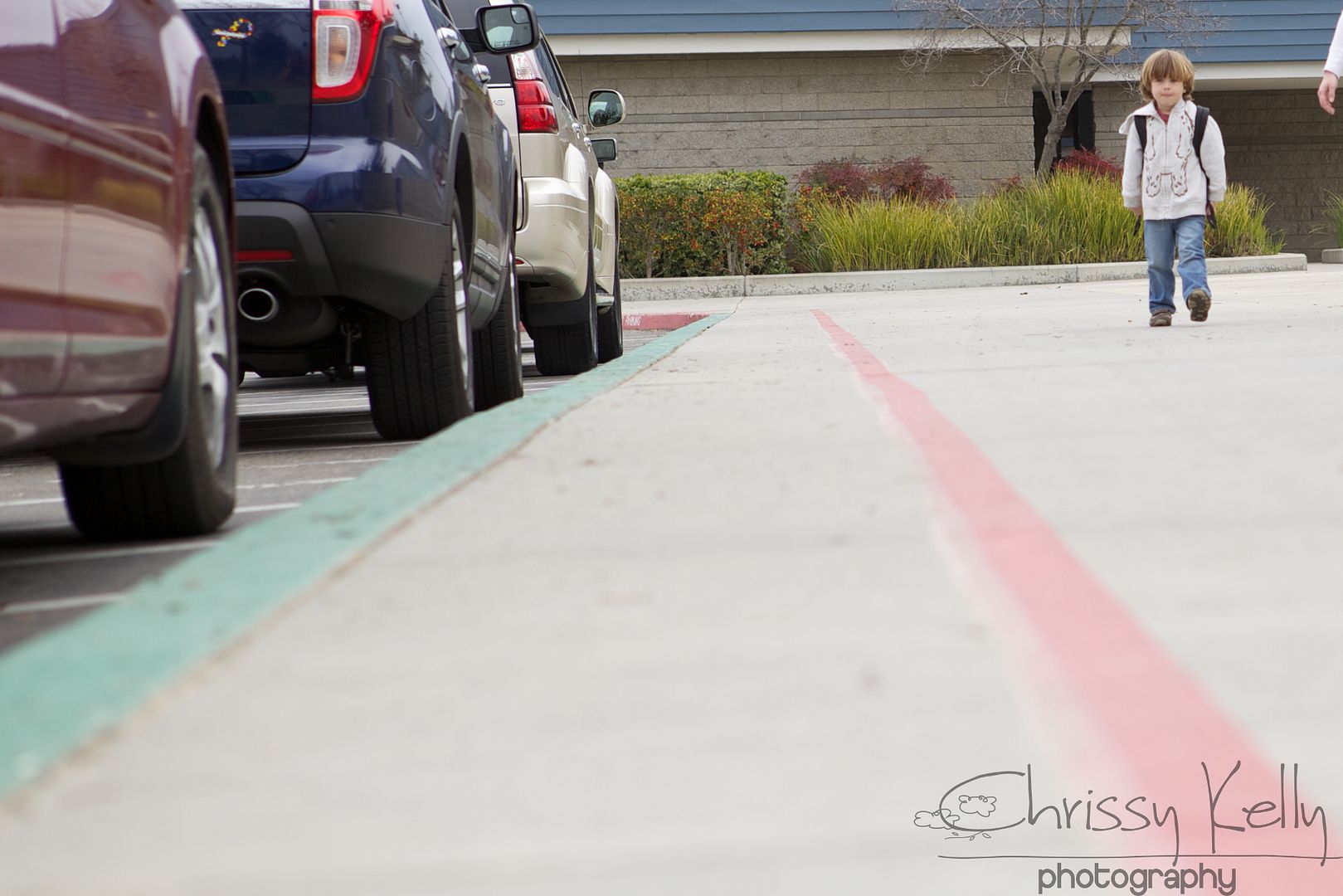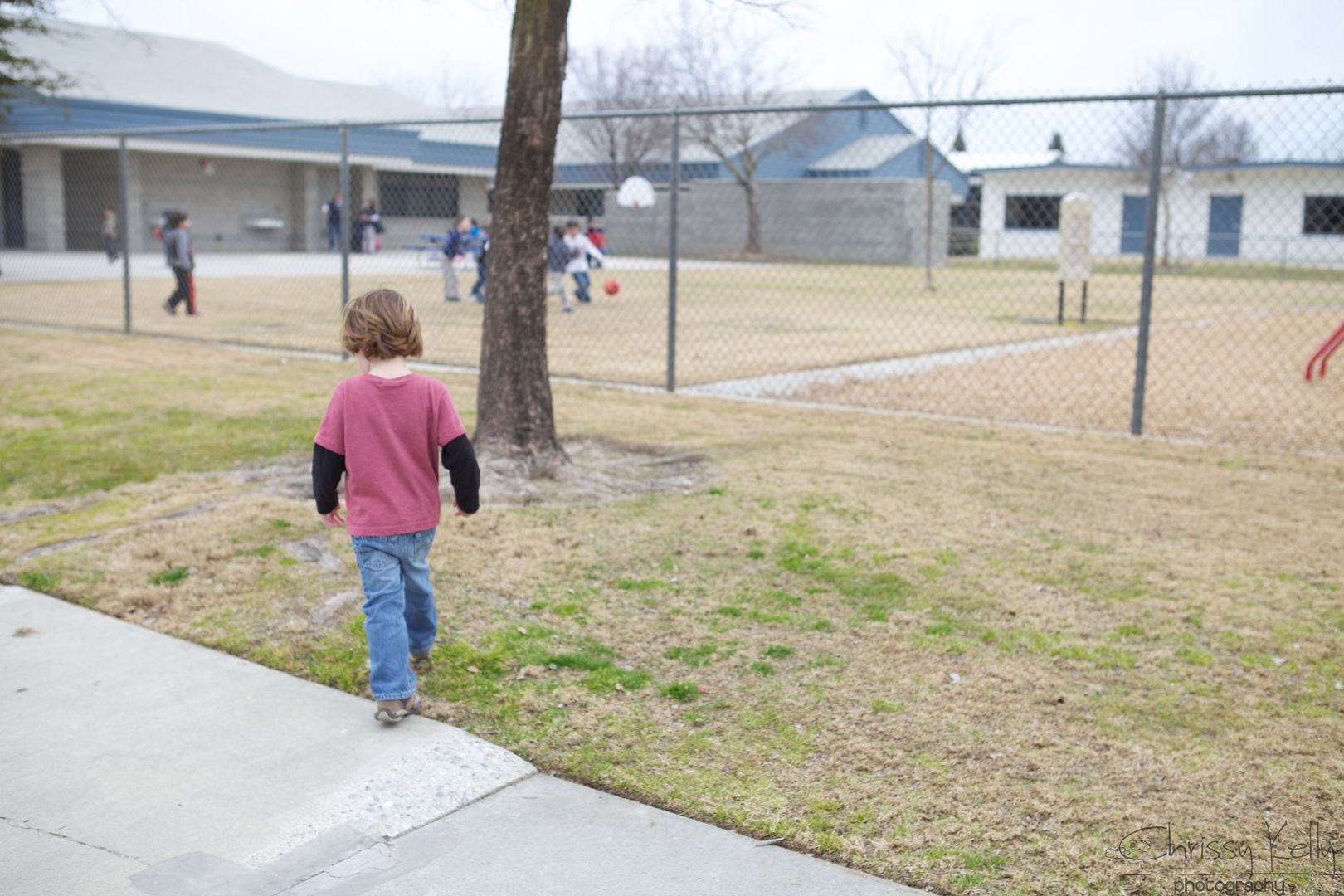 I never thought my son would be the one on the sidelines...But he is and so I adapt... I love him just the way he is...Maybe
more
because he needs me
more
...He teaches me how to cut through the clutter and Live...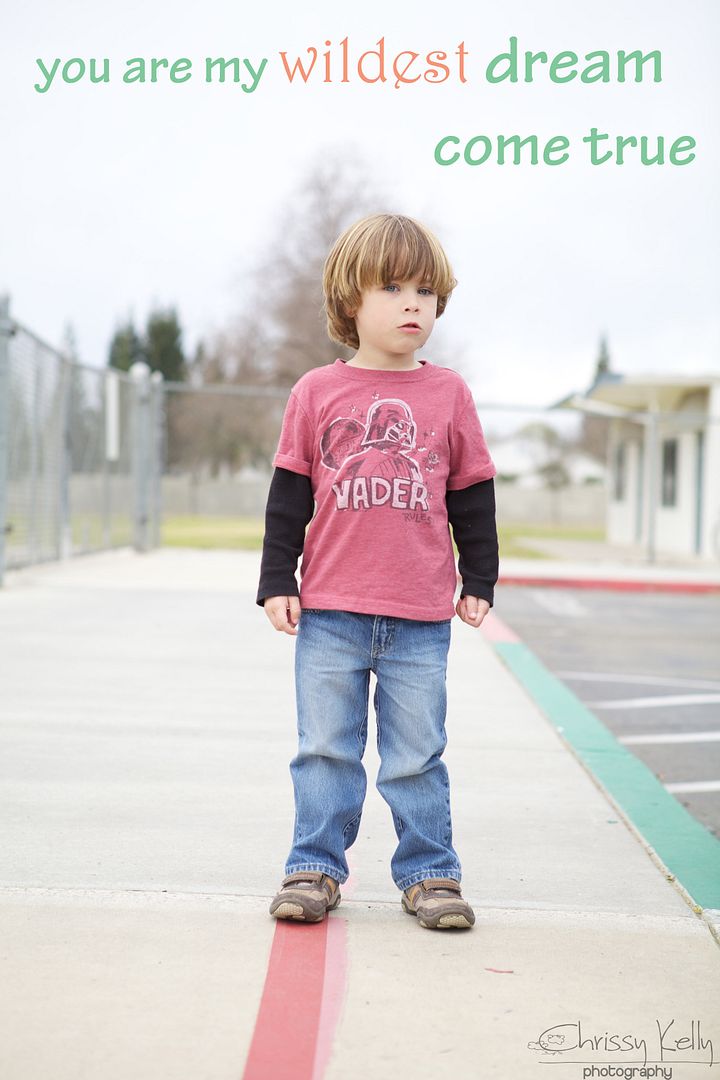 Mama said there'll be days like this
There'll be days like this Mama said...
This morning I told Michael that it was
Bring your kid to work day.
..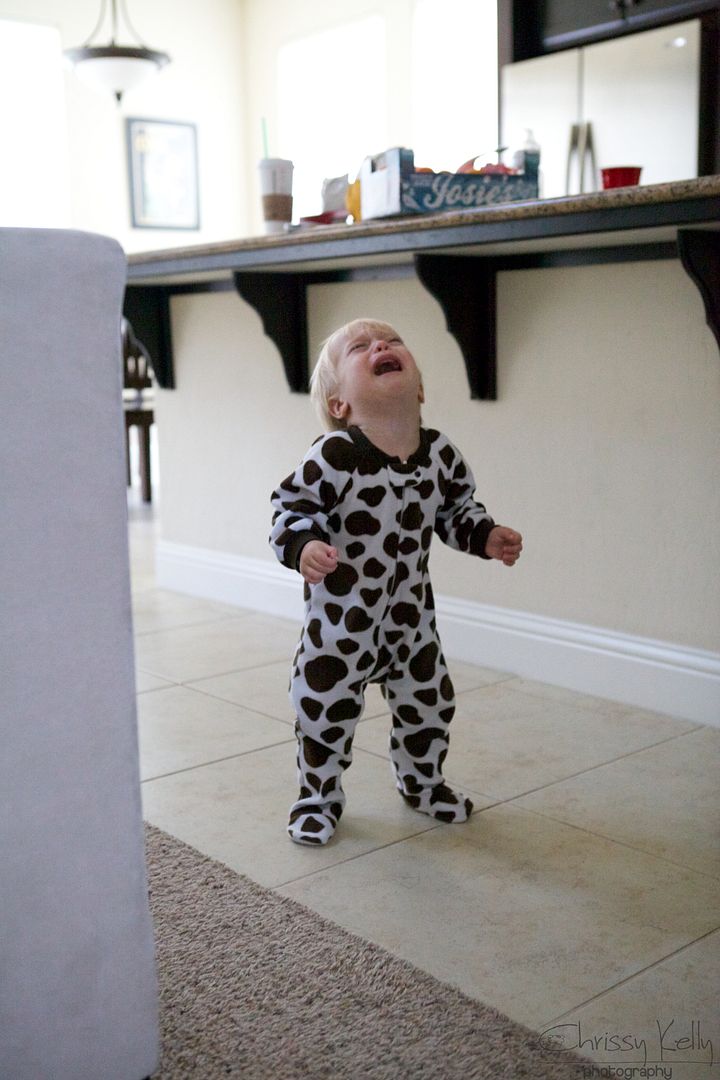 Michael opted out... and broke poor Parker's heart
Homeskillet has finally learned to sign More...His version looks more like clapping than the actual sign- but it communicates just the same... He uses it for absolutely everything he wants- and Friend he makes me so proud.
Today held a ton of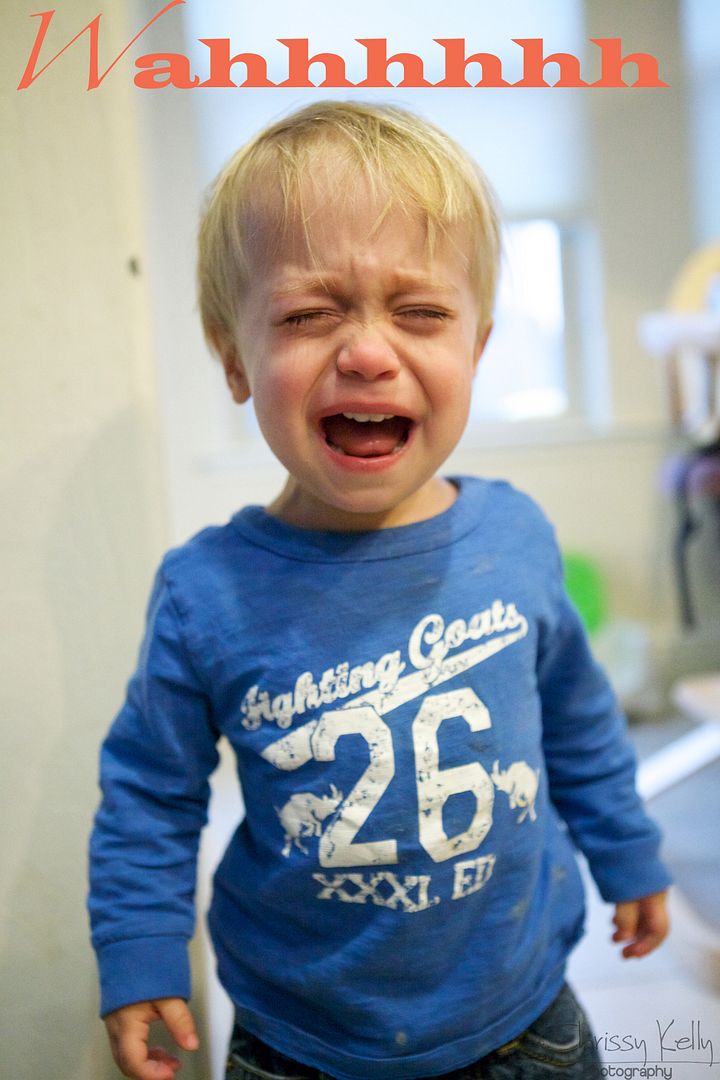 At one point I hid in the closet and ate old Christmas M&M's...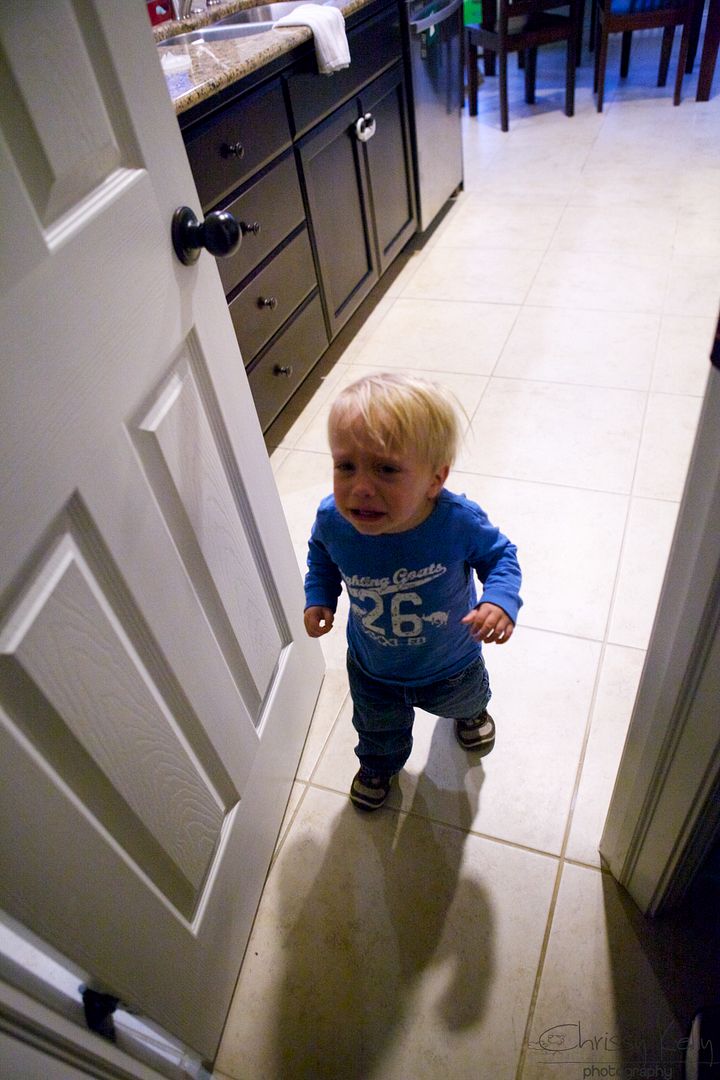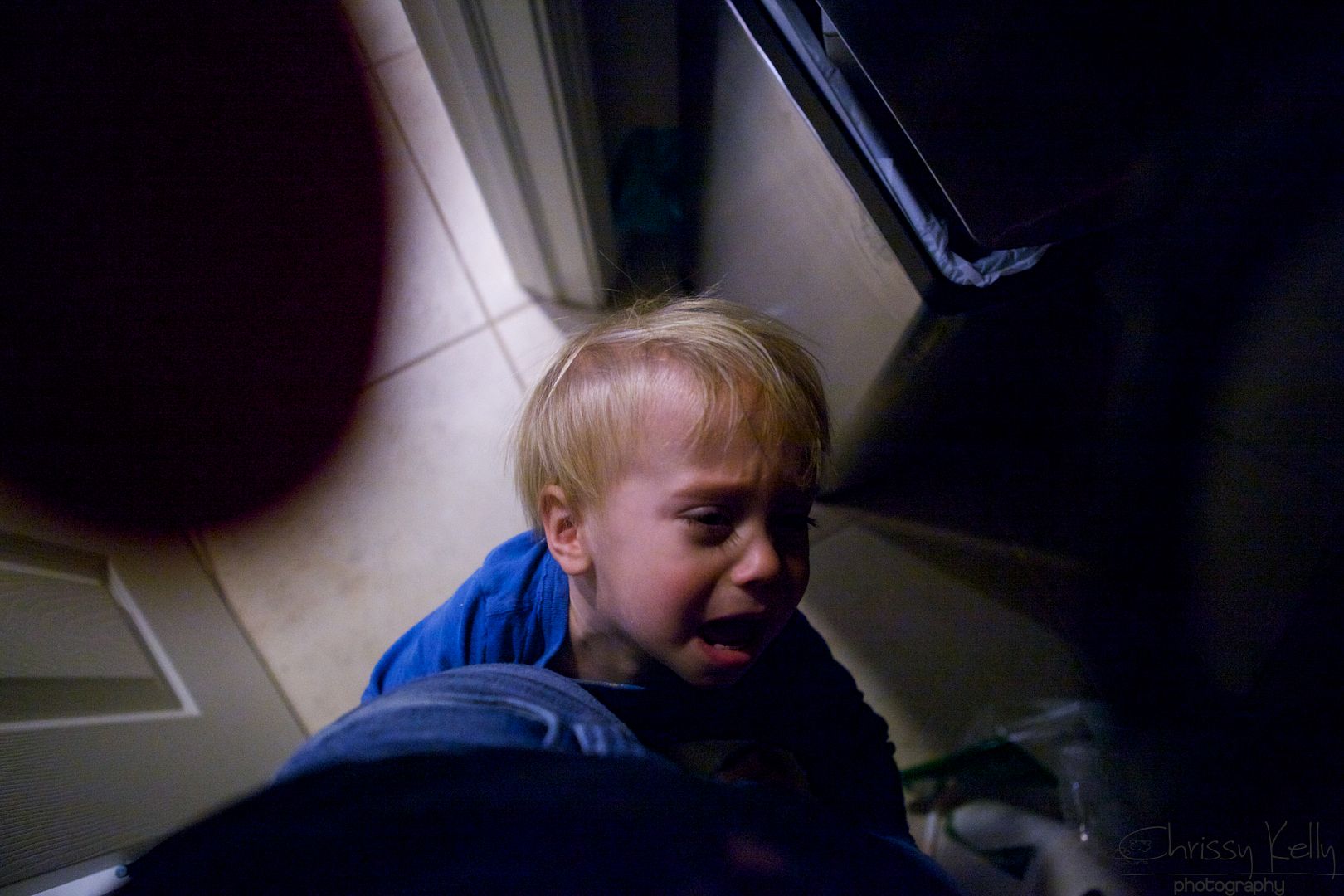 Damn...Busted...
But like everything in Life- it wasn't all bad... No sirree...I could have watched him eat this apple for days....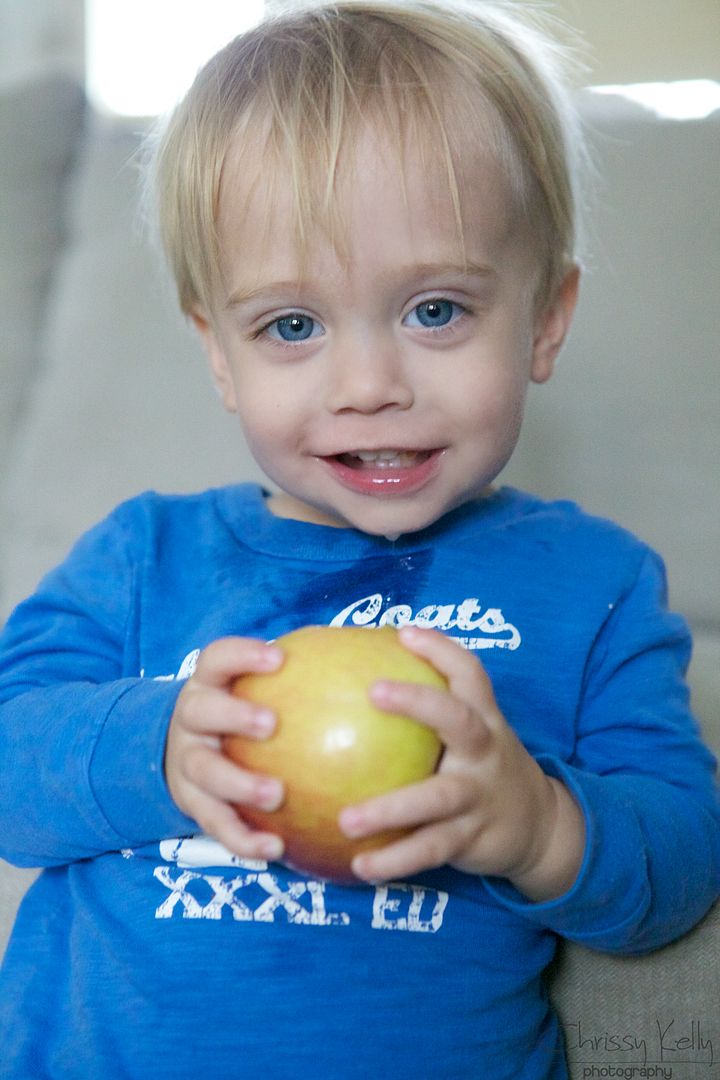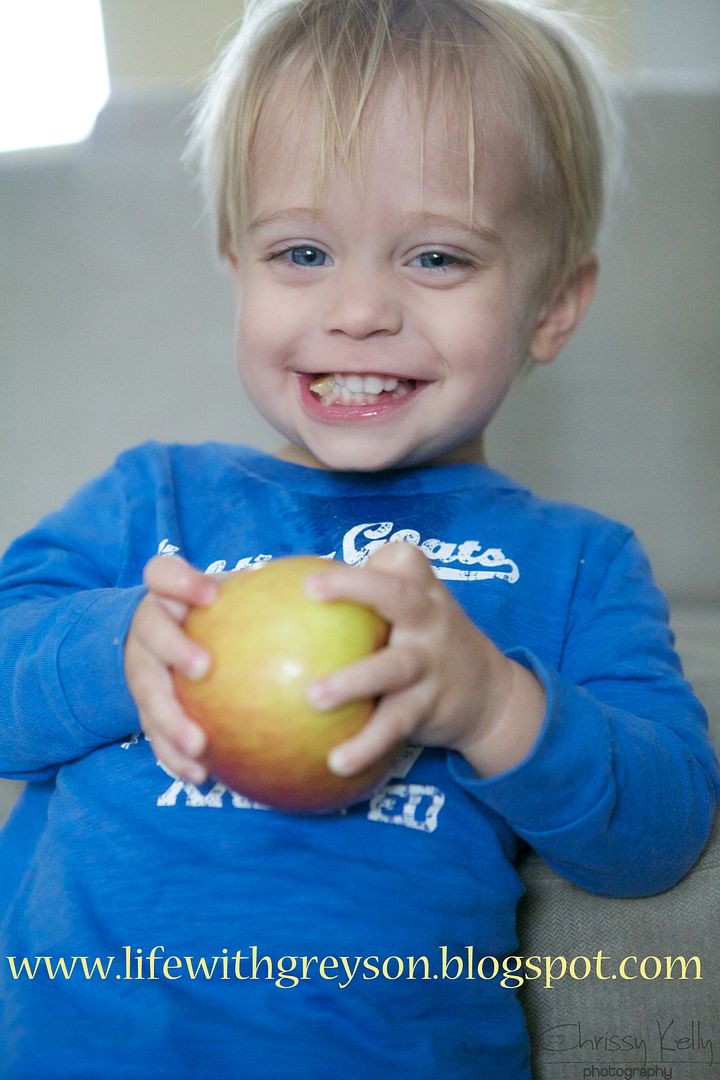 It helped the ouch teeth that are trying to break through...
And despite the whole-
Didn't Bring his Kid to work
fiasco... Michael redeemed himself by letting me edit pictures BY MYSELF for awhile after he got home from work...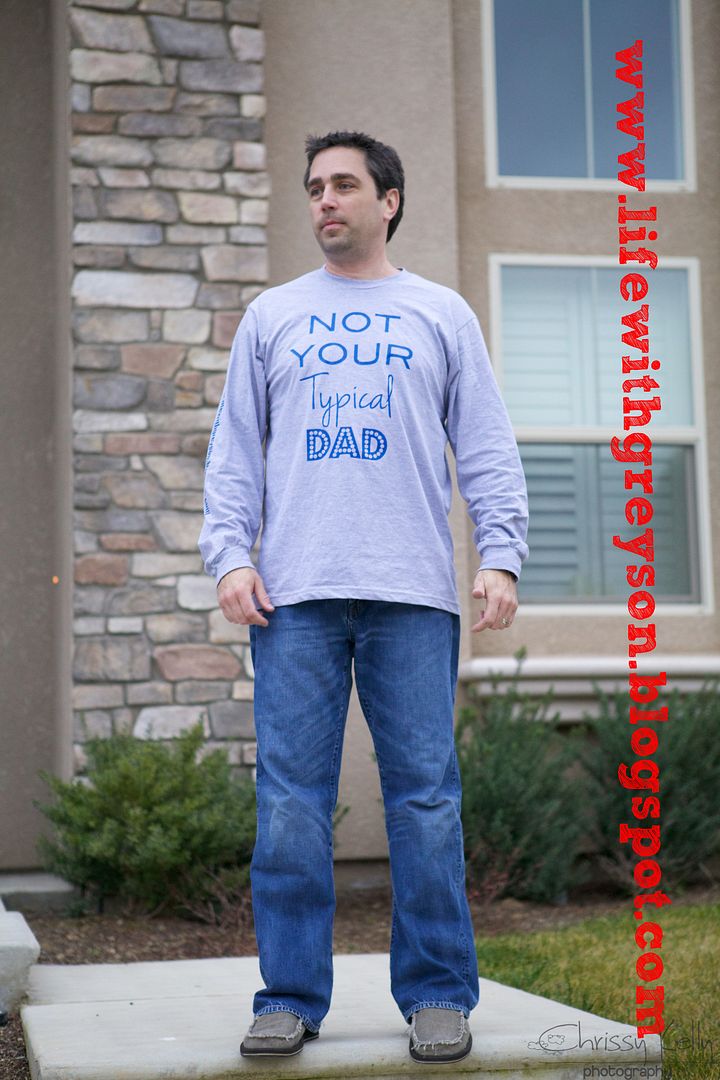 Of course I got Michael a shirt too!!! You can buy your own
here
!!! Thanks Jen!!!
Go easy on you today... You are loved...
Chrissy
FIND us on
FACEBOOK