I believe in the power of saying how you feel. I'm proud. You did a great job. I'm sad at you. That hurt. I'm sorry.
It doesn't matter how it's received. It doesn't matter what they say back. It's not about them.

_____________________
I believe that for every rude, mean, sad terrible person there's a thousand good people. People just talk more about the bad ones...let's talk about the good ones. We can start a revolution.
I believe that a snake is going to bite me on the butt whenever I use an outhouse or park bathroom. Thankfully this has never happened.
I believe that music and chocolate and an occasional glass of wine gets absorbed and instantly knows to swirl to the sad parts.
------------------------------------
In the instant immediately following a little one's fall it can go either way...you hold your breath and in the nanosecond after the occurrence- but before the tears occur-you holler out, It's OK...You're alright...Shake it off...
Last week due to schedules and busy and Life, I couldn't run for 3 days in a row...Michael was out of town and my babysitting time was spent taking Grey or Parker to speech... The 3 days amounted to a year's worth of crazy built up in my bones... I swore I wouldn't let it happen again... And today- during my only window for a run I instead had to put a tired Parker down for a nap instead of breaking out the Double Bob Stroller as I had planned... I was bummed, mad, sad and stir crazy...
I thought- I NEVER get to do anything I want...which is a lie, but felt justifying to think at the time...and I knew I was in that nanosecond of an instant where my mood could go either way...
You're OK... It's alright... Shake it off, I told myself...and I realized in the grand scheme of things it really was a laughable Life offense... And so shake it off I did... And boy was it easier than crying and carrying on and favoring my boo boo...
I give you permission to shake it off too...
And it all worked out in the end because
tonight I was able to go on a later than usual run because this guy came back into town...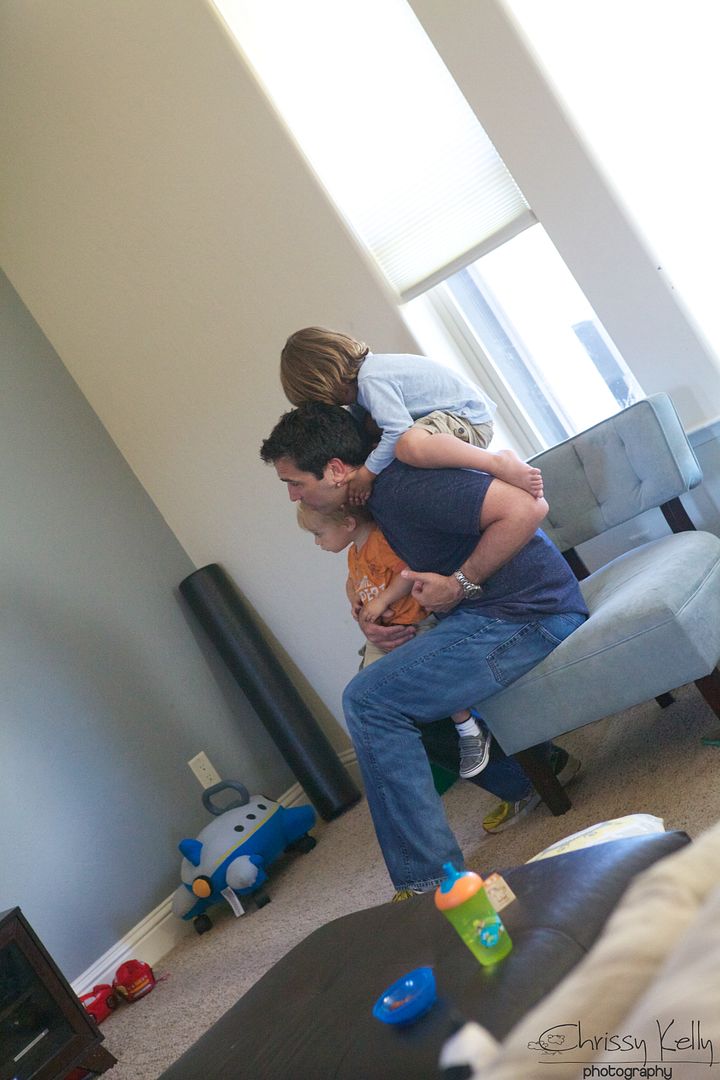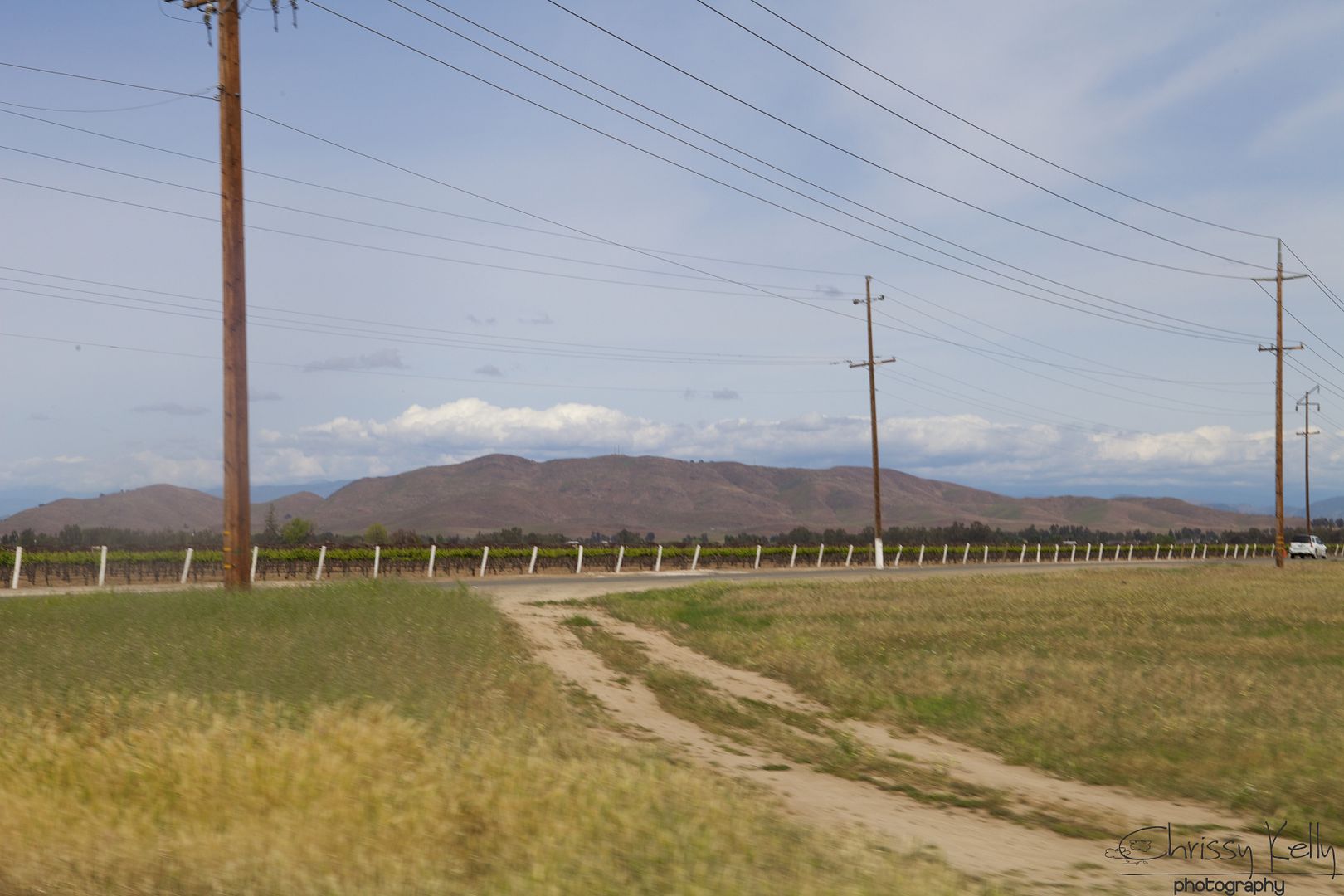 You don't need to live by the beach to find beauty...
And as I ran, the path in front of me was alive with animals... Scurrying lizards and bouncing bunnies, lighting fast squirrels and elegant white cranes. I felt like I was in a Snow White movie...It was worth the wait.
______________________
Without even realizing it I was coasting today- somewhere along the way the hill must have ended... The effort it took to pedal decreased significantly leaving me less breathless and with more time to enjoy the ride. I was really scared to take Greyson out of school last month. I had no way of knowing if it was a good decision, and I just had to stop listening to my head and start listening to my gut. And the transition was hard- and I doubted myself at times... But Greyson is slowly regaining the skills he lost . Screaming less. Focusing more...Using words more... He's counting and remembering colors... It didn't just magically pop back into his brain- he has been working so hard at it...But all this knowledge is sinking in faster this second time around.
I picked Greyson up from his weekly visit to Typical preschool and I felt like I was in a dream. I realized my camera battery was dead when I tried to take a picture, which was God's way of saying- Chrissy just focus with your eyes..take this in...enjoy this moment...Greyson was sitting on the floor with all the other kids...and they were all interacting. He didn't even want to leave to come back home... My cheeks hurt from smiling as I type.
And there is one little girl at his school who truly just blows me away. Her heart is so big it shines out her big eyes. She is thoughtful and considerate and just so- aware. And Grey's Special Ed Shadow always has stories for me how this little Angel is just so in tune with what's going on. She told me that Greyson and this little girl actually interact and Grey even laughs with her... Today she came up to me with shining eyes and said, I drew Greyson a car today...and I...just...wow... No words...Truly no words...
Children are not cruel, Friends... Children are sweet and thoughtful and the Future of the entire World... It's up to us to show them how to be...This girl's Momma is clearly doing the right thing...
__________________
Are you sleeping? As a teenager I would accuse my Mom like I had just caught her shop lifting a bottle of Boone's Farm wine at Rite Aid... I'm resting- she would clarify...Probably just wishing she was sleeping...Resting in the middle of the day? Ughhh...old people... I just didn't get it...
Now I know...Now that I am old people, I get it...Sorry Mom...
Today after I put Parker down for a nap- I wanted to just lay down... I turned on a movie for Grey but he wasn't interested and he started to roam around the house... I was so tired I wanted to throw up caffeine... I just needed to sit and not do anything at all... So I decided that we would go by the pool... Grey can spend hours by the pool entertaining himself...
But in such a Typical kid fashion since I wasn't paying attention to him, Greyson wouldn't leave my side..
.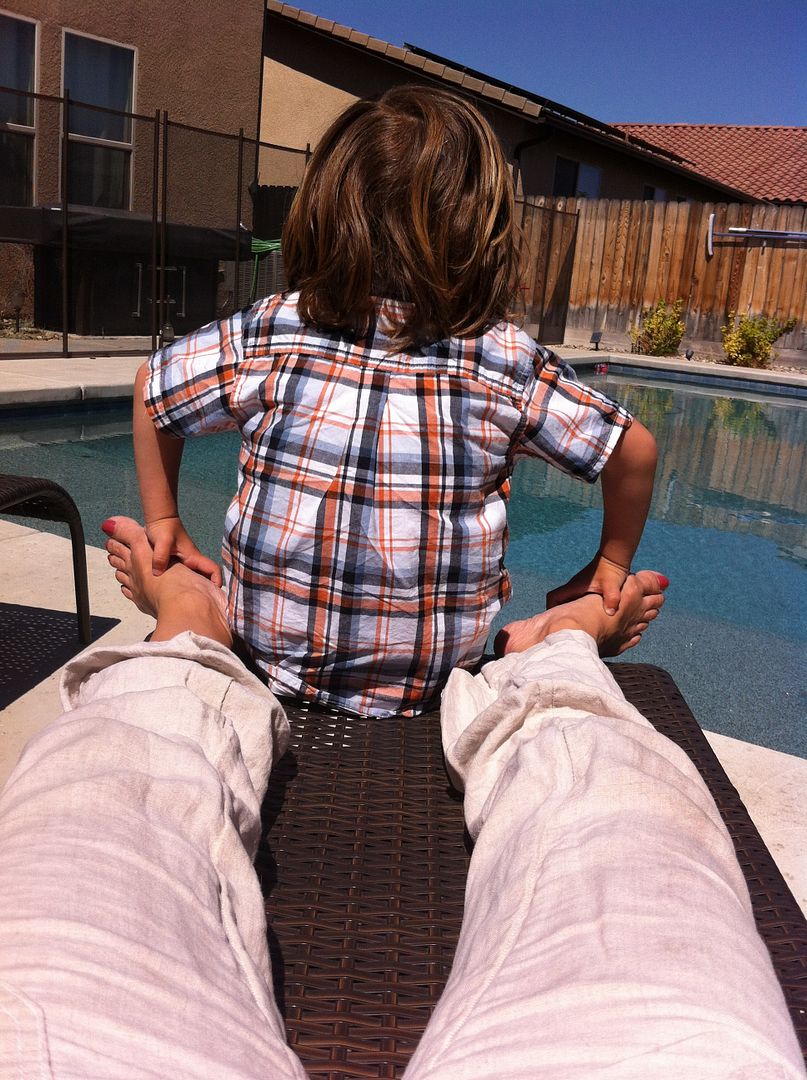 For 30 minutes he sat here on the lounge chair with me...So still it was Magic... nothing close to that has ever happened before... I even fell asleep for a few minutes- and when I woke up- he was still right there with me.
Later this afternoon Greyson and I went to Speech Therapy.... aka- we went to play...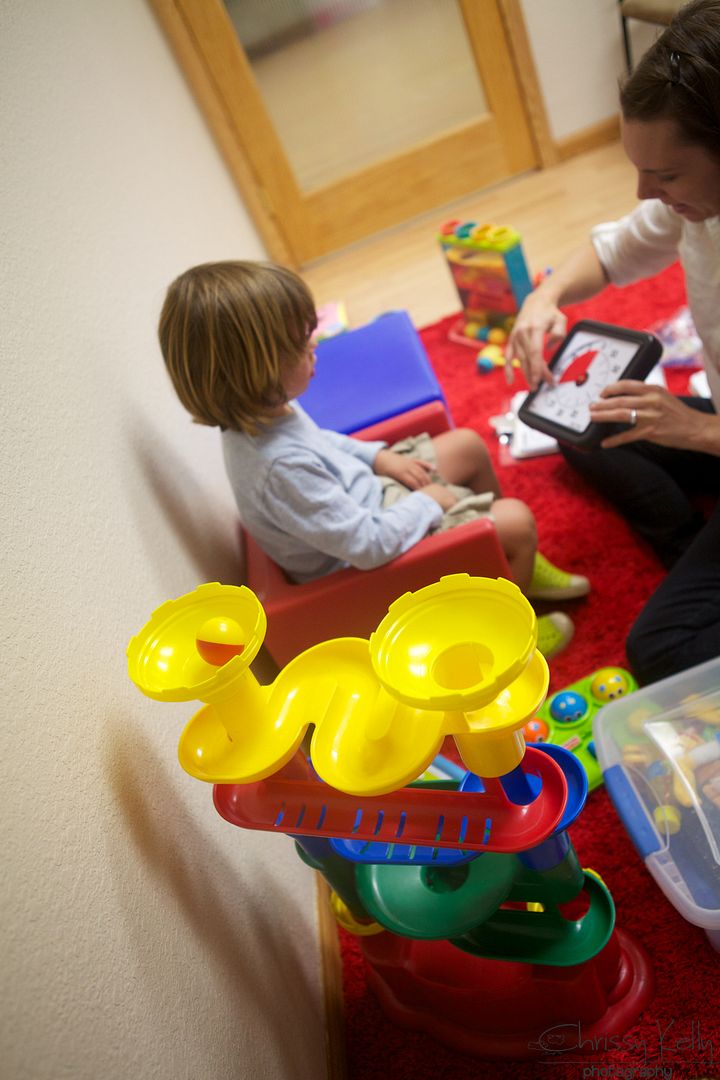 It's so much fun to watch him... I wish you could come with me.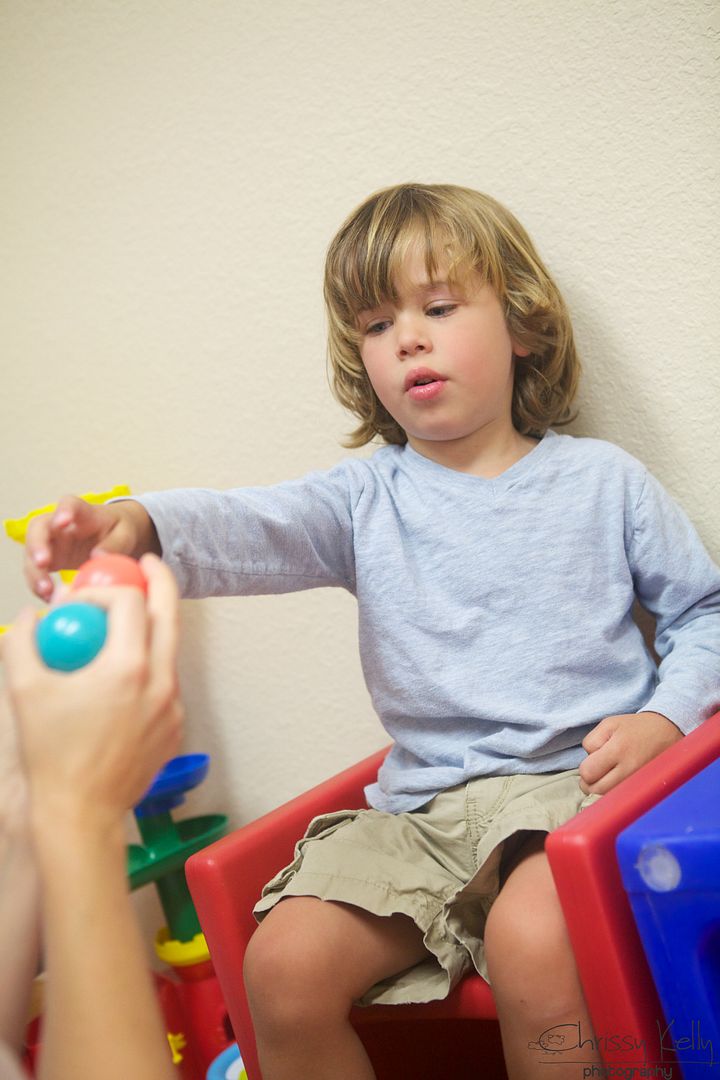 Ball...
Greyson has to talk to get what he wants... Kids have to motivated to work like Grey does... What better reinforcer than toys? And PS- Adults have to be motivated to work too... Some things don't change.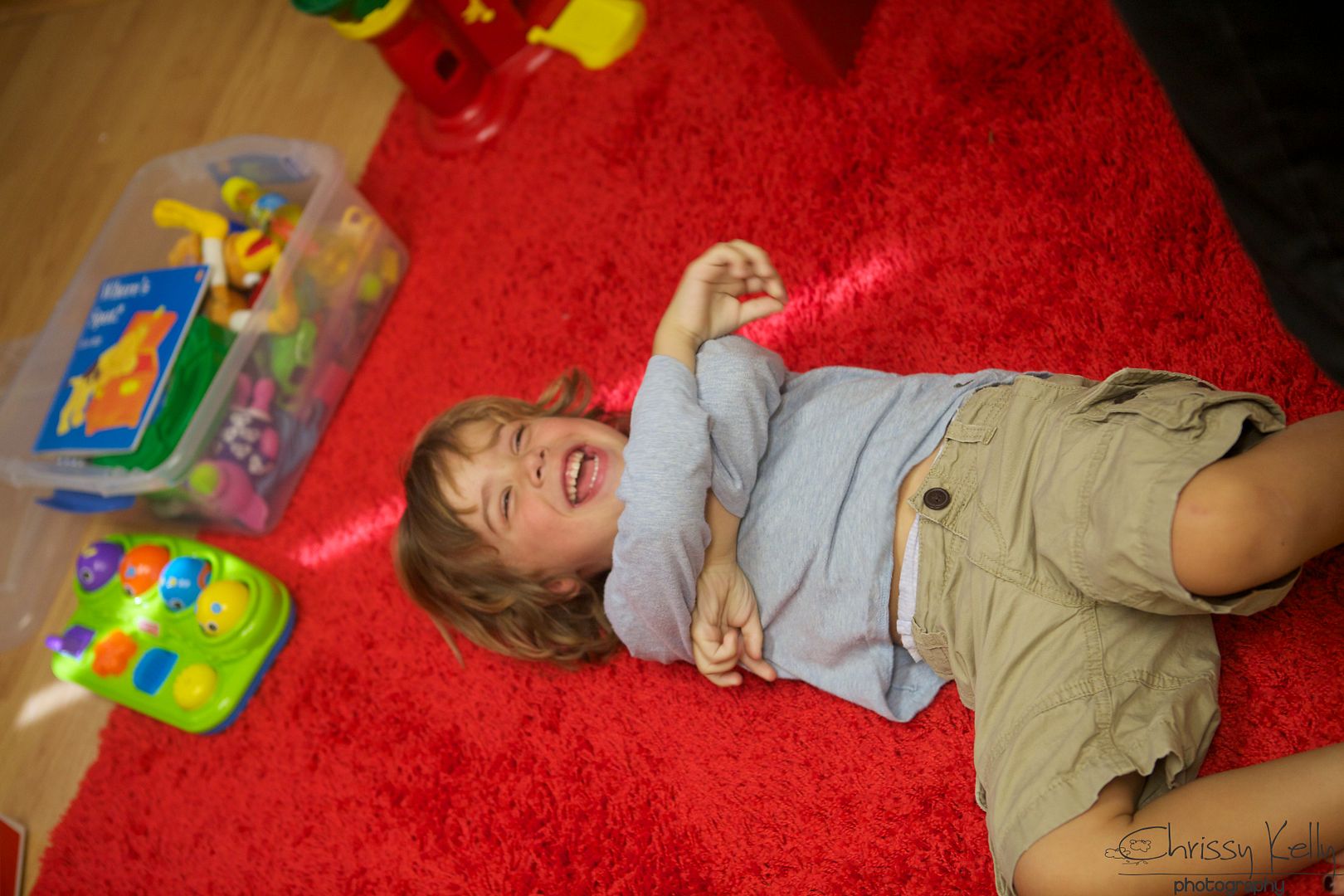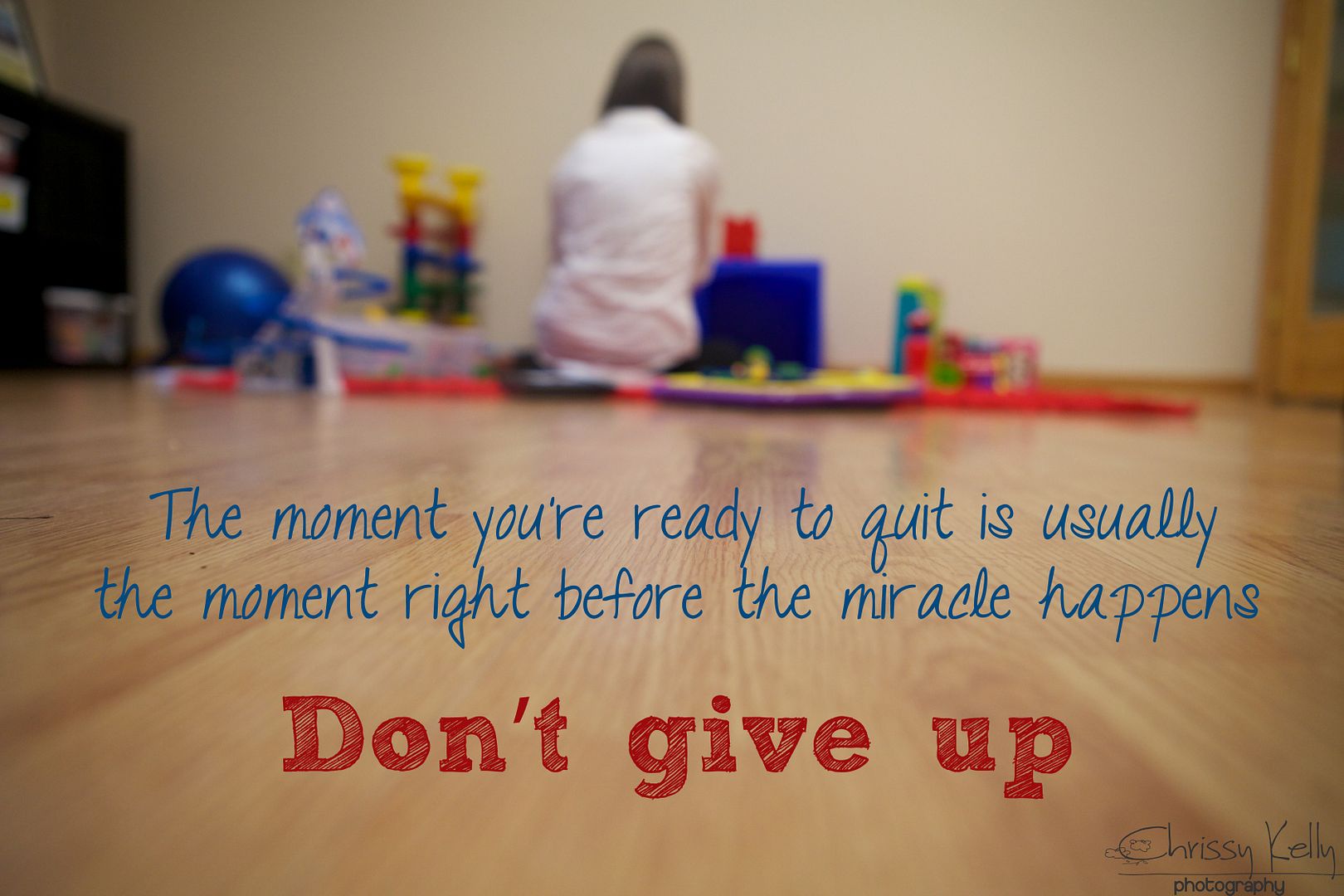 Go grab your miracle...
Love,
Chrissy
You + Me+ Facebook... Free naps to the first 10 likes....