Today Michael and I celebrated our 7th anniversary. I am not the - 7 years ago today I married my best friend and soul mate status update leaver. Our life is far from a Hallmark card.
My update would be closer to, 7 years ago today I married the biggest pain in the ass I've ever met in my life. We bicker all the time over the stupidest stuff. He snores and leaves dishes in the sink. He leaves a trail of stuff in every single room he was in... However, he's got a great heart, and is honestly the smartest guy I know. He always means well and he loves our boys just as much as me and I can't even believe that is humanly possible. He still says I have a cute butt and I'm pretty even when I look like crap in the morning.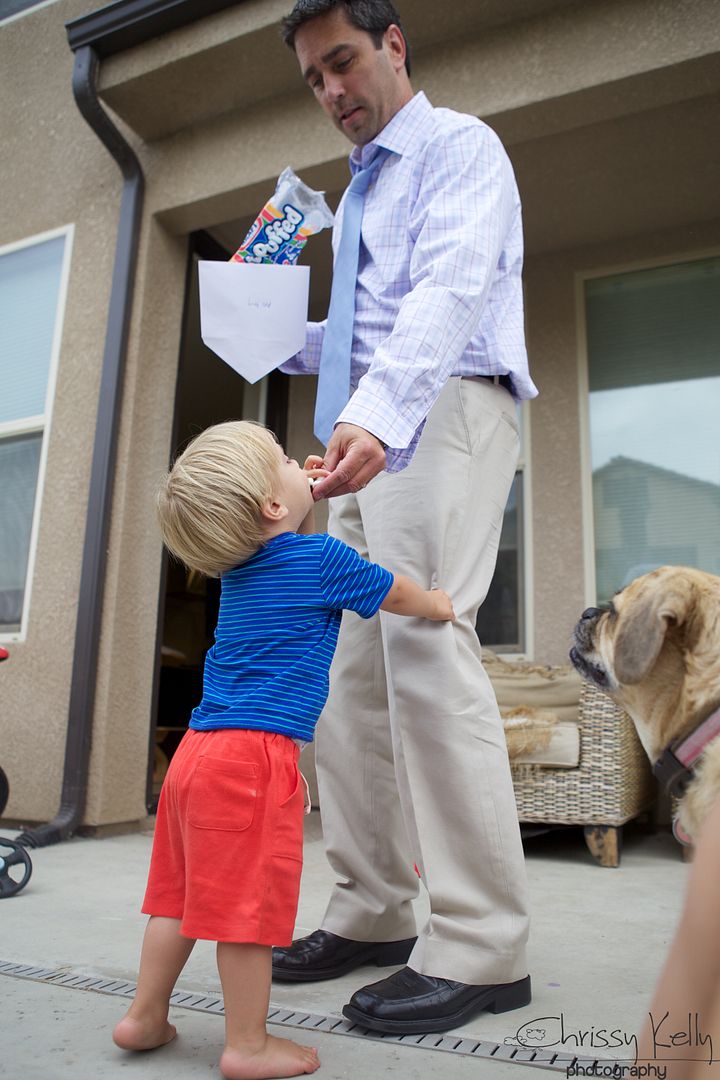 Did I mention he is really amazing with the kids?
He is also so excited about our new Friends on the blog- YOU- which is so sweet. He will send me texts like, 2009 likes on the Life with Greyson + Parker Facebook page!
He gets (almost) as excited as I do each time someone likes the page. We are so giddy and grateful to YOU because you are helping us change the world too. And don't worry you non-Facebook readers- WE LOVE YOU TOO.
I will talk to you honestly about my marriage because it feels good. It's a little scary sometimes but more good than scary so I will continue to be honest. I think it's one of those things that you are supposed to keep private and shiny and publicly Hallmark-y, but I can't. I hope it gives you permission to do the same.
Sometimes when you are on different sides of communication worlds you must create a bridge to help connect the two sides. I used to think it was necessary to be on the same side to connect, but now I try to look for a bridge.
Michael and I struggle with intimacy related to communication. I appreciate with love and words and he appreciates with acts of service. Yes, I've read The 5 Love languages. At the end of the day- I still need words though- but I'm leaning to realize he doesn't mean to punch me in the face when I say- I'm really sad today and he says, Don't be sad, and then brings me a Starbucks later. That's actually him loving me in the way that he knows how. So I love him the ways that I know how and we work on it.
Yesterday we celebrated our anniversary. Michael surprised me and lined up a babysitter all on his own. We went shopping, got unfancy massages and went to dinner. We were home by 8, which is perfect for this old Grandma.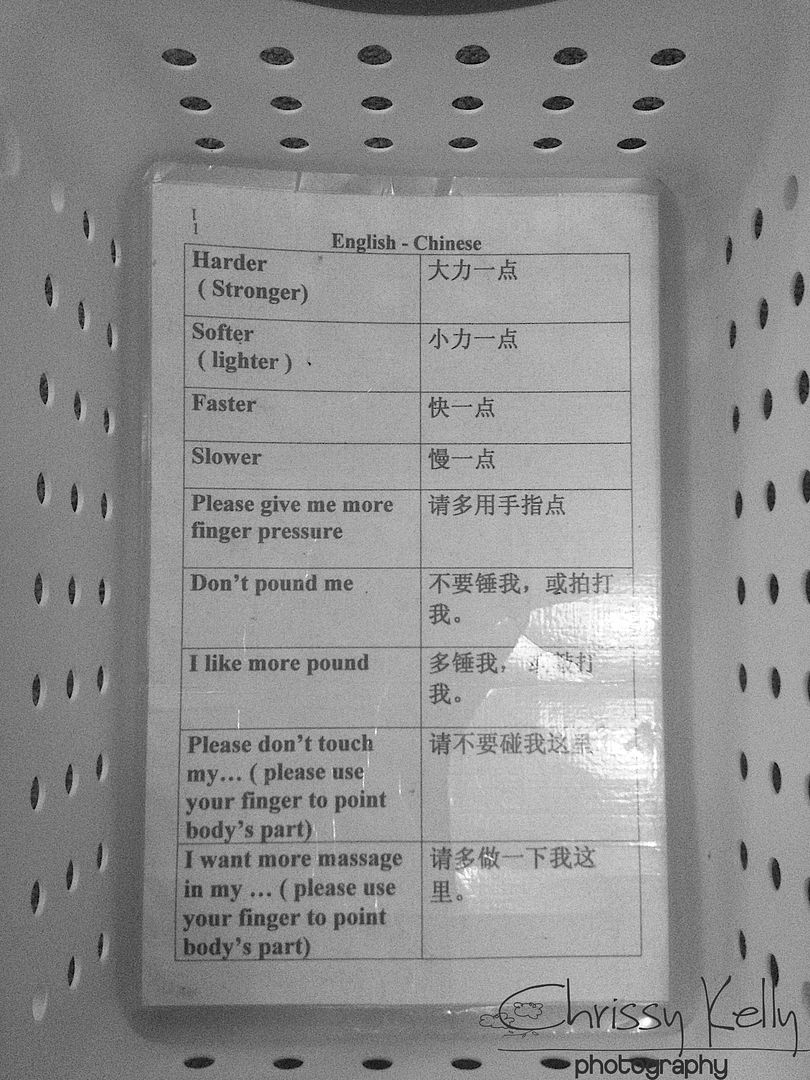 I was dying when I read this little massage translation card they had at the massage place, And by the way, this card is totally a bridge.
We were walking around on our date and Michael kept holding my hand. I would hold back for a few minutes but then think- Gosh my hand is hot. And the more I thought about how hot my hand was the hotter and sweatier it felt- and I would pull away. Michael said, I like to hold hands. I told him Oh- I'm glad you said that-I didn't know. I don't like to hold hands. It makes my hand sweat. But since you like to- I will for a few minutes.
It was a nice little stroll on the communication bridge.
When we started Early intervention for Greyson people were eager to tell me how hard this journey would be on my marriage. So far that hasn't been the case for us. Autism is stressful on me and on Michael but so far I haven't seen that parlay into our marriage. I think autism just brings to the surface struggles that had the potential to already be there. I know we are really lucky because we completely line up on thoughts about therapy, current expectations and realistic yet unlimited hopes for the future. I am grateful to live in an area that has amazing funding and coverage for services, and so blessed that we have health insurance to cover the extras that aren't covered.
There are often things that I want to do that Michael doesn't have an opinion on, but he trusts mine. I am hard wired to be a bus driver when it comes to the boy's therapy. At the beginning when there were just so many decisions to make- there were times I asked Michael for input. He would say- I don't care- whatever you think. I trust you. And sometimes I would secretly get pissed. WHY DO I HAVE TO DECIDE EVERYTHING? I wondered. But then one day I realized, Because, that's how you like it silly. You both can't drive the bus. You picked a man partially based on the fact that he is also comfortable being a passenger- which is a great match for you. And then I wasn't mad anymore. Sometimes I get overwhelmed and something seems too hard or too paper-worky or too confusing and I will ask Michael- Can you just totally take this over? And he does...and I can't believe it was that simple- instead of stewing, all I had to do was ask.
Speech therapy is another bridge between my boys the Typical World. It's one of the most important pieces of our therapy regimen. I get so excited in the moments that it helps me reach them.
I'm extra lucky because on Mondays both boys get to speech at the same time.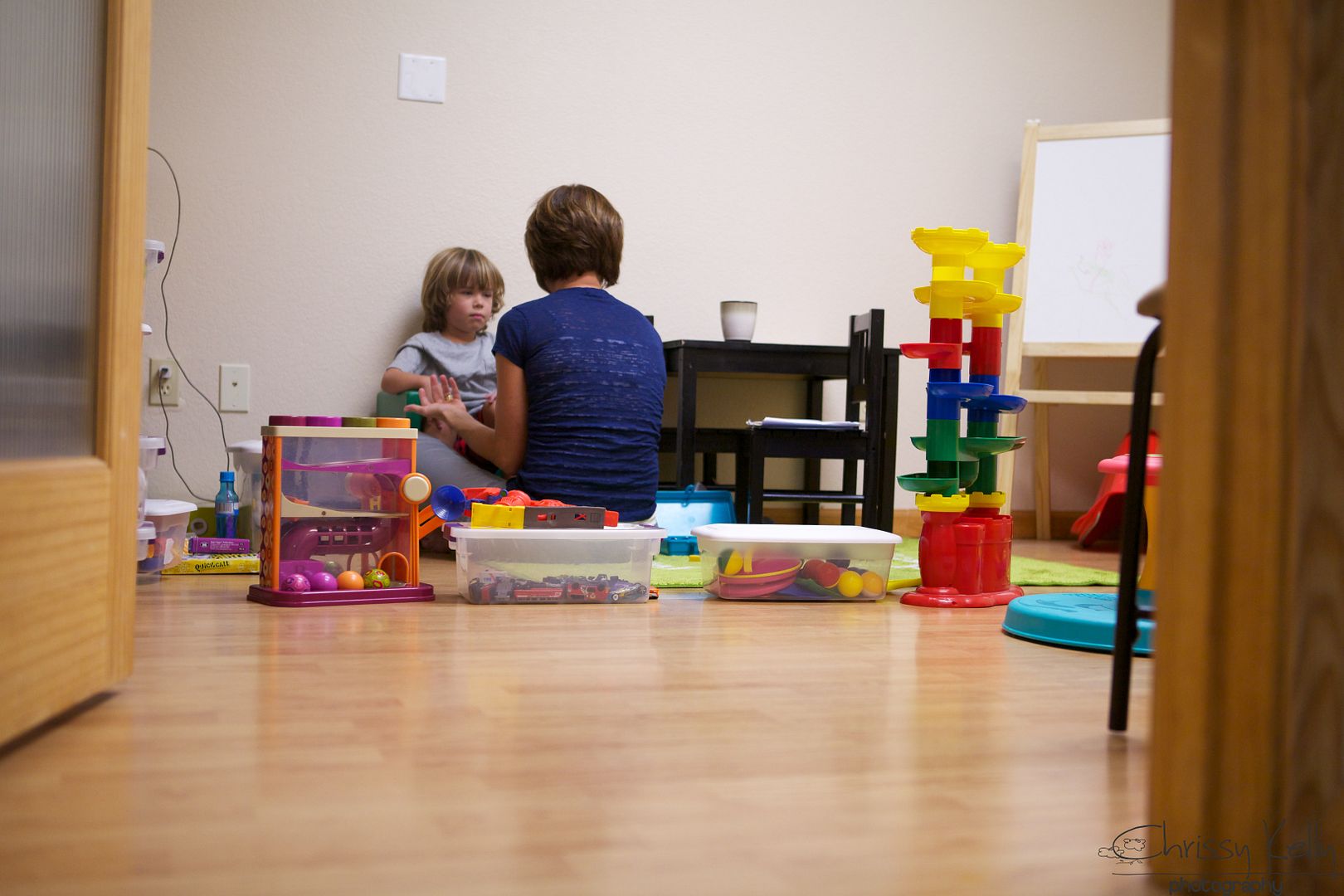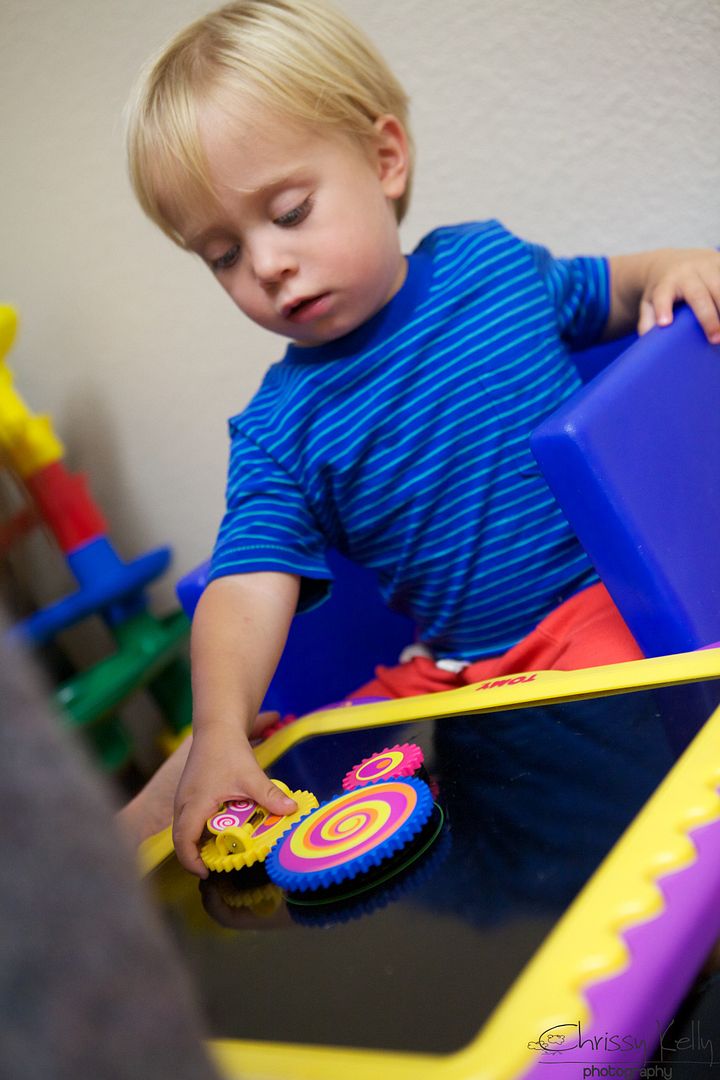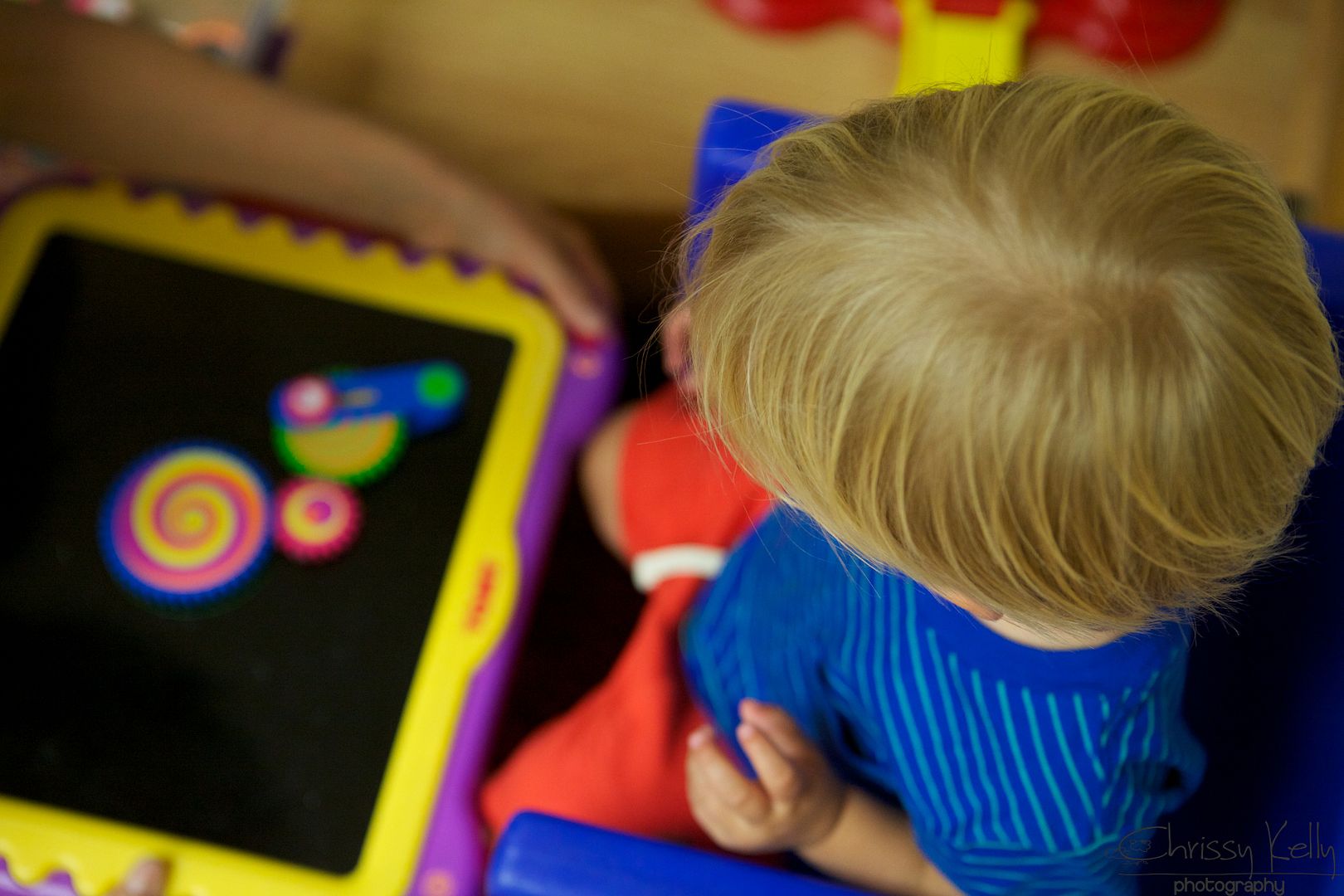 Relationships and emotions are simple, incredibly complicated things. Greyson doesn't understand the meanings behind facial expressions. For most Typical children that type of learning comes naturally. They will learn- when Mommy is yelling and her face is scrunched up like that she is mad. I've full on boo-hoo cried in front of Greyson and he doesn't recognize a single thing to be out of place. Sometimes it makes me feel like a ghost.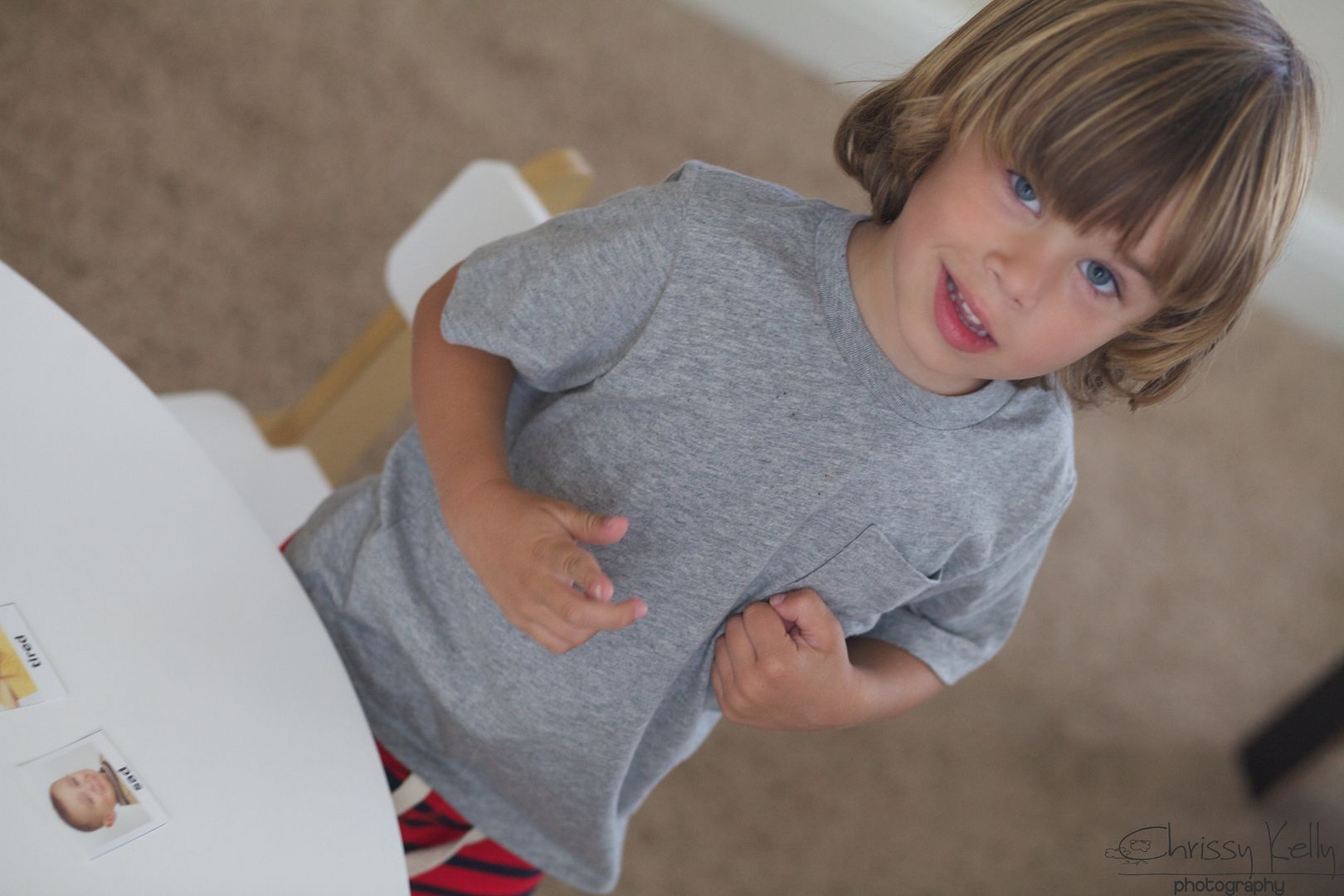 Facial expressions and emotions are something Grey has to be taught specifically. He is learning them by pictures first.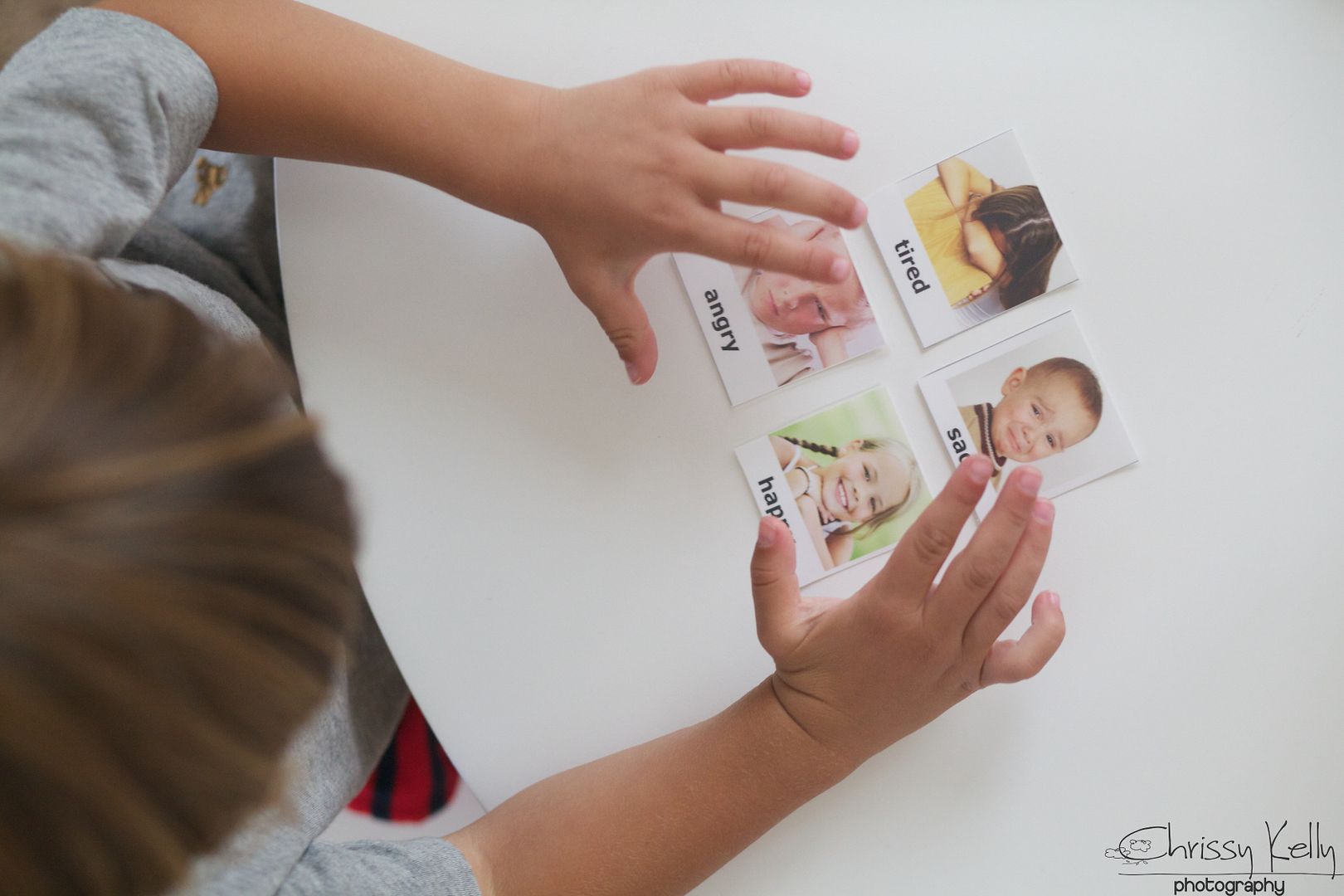 Grey-Which one is happy? He will just memorize what the expressions look like from the cards. Then he will learn in the real world, which is called generalization.
Seven years and two kids.
Lots of laughs and many tears, both good and bad ones. I looked up from the kitchen today and completely stopped in my tracks from the view. I felt so lucky.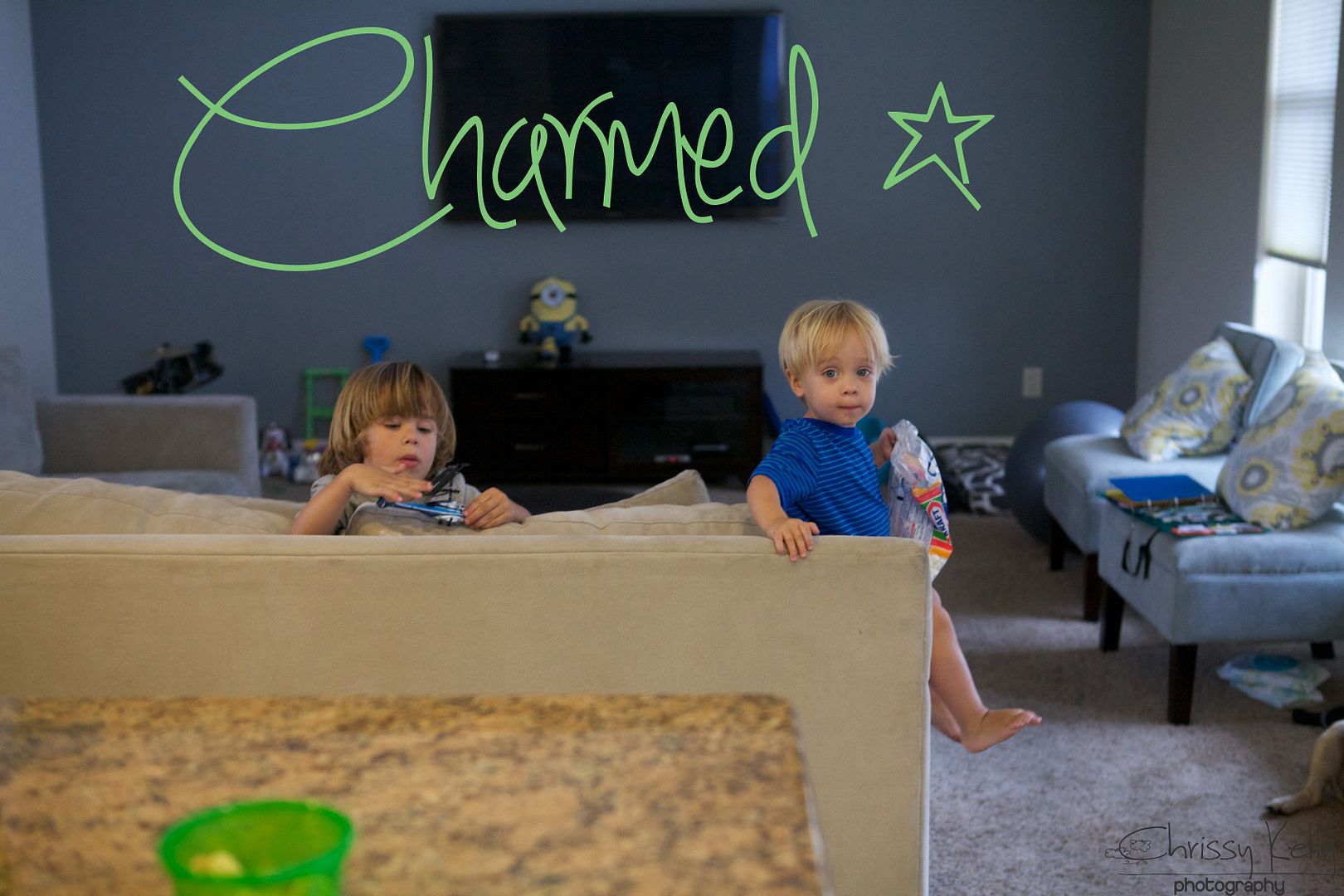 And I felt that numerous times today.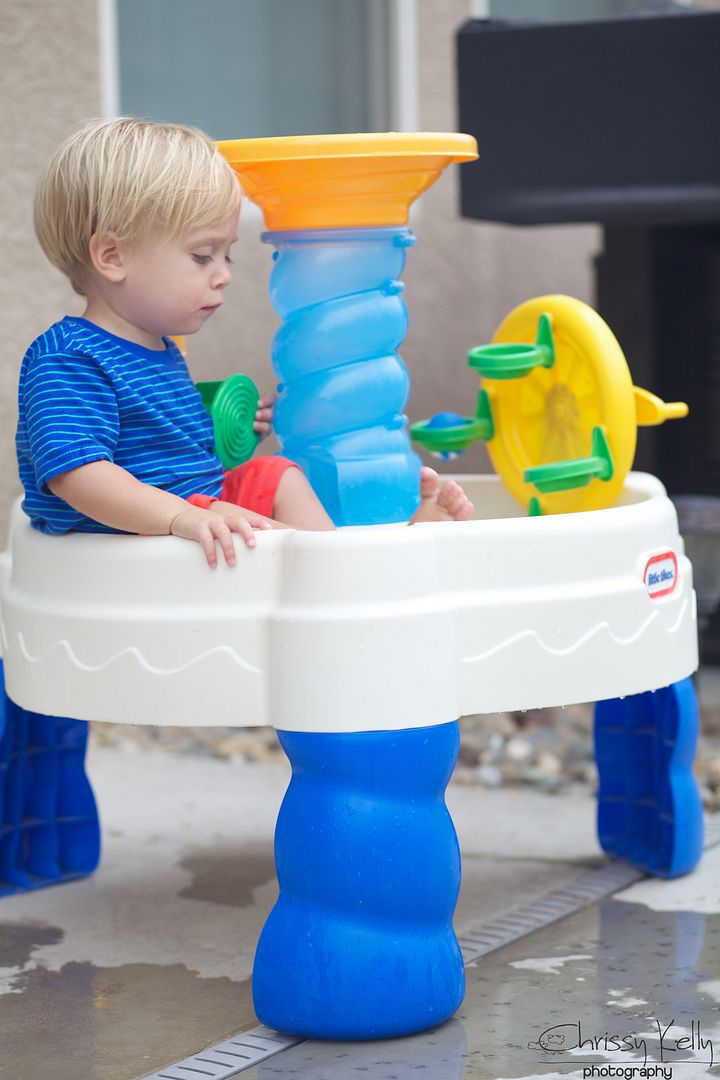 Lucky, lucky, lucky. Parker takes the water table very seriously.
Have a great day. And I like more pound.
So much Love,
Chrissy