During the rain I'm not calm. There's not a cool or even a collected in sight. I hold white knuckled to the branches and squeeze my eyes tightly shut.
I pray.
I wonder why in the hell the rain intrigued me in the first place. It's cold and I'm wet and I'm scared and I don't even have an umbrella or a change of clothes. I suddenly wish I hadn't taken for granted the clear skies from the day before.
And it's in the quiet and calm after the storm that I realize, Boy... I sure do love the rain.
Yesterday I get an email from a producer at NBC. The Today Show and Nightly News with Brian Williams were interested in our story. And they wanted to cover it. In just a few hours. I hadn't showered and clutter happened all over the house. I haven't had a pedicure in forever. You know- things that are KEY elements when sharing Autism Awareness all over the world.
FREAKING.
I just sat there with the Producer's email open. Not really breathing. I didn't think -YES! I'm so EXCITED. I thought, Oh curse word...
Everything I touch doesn't turn to gold. I'm not usually the girl who always got the boy, the job or the win. I've worked so hard for everything I have. I am the girl who doesn't give up. The girl who is scared but does it anyway.
And one minute I am in my living room watching Yo Gabba Gabba, and the next my living room is filled with a crew of people, all with a common goal of sharing Greyson + Frank's story. I wish you would have been there. I wish you could have felt the love.
We received a text early this morning that our story would not be airing on The Today Show. I felt a breeze of disappointment. But honestly? Getting bumped from The Today Show is probably one of the coolest things ever to happen to me. I actually can't believe I was honestly almost on The Today Show in the first place.
After that initial text I figured that we would certainly not air on Nightly News with Brian Williams. And I had this strange sense of peace that everything was going to be just fine anyway.
And this morning taking the boys to behavior therapy, I caught a glimpe of us in the truck ahead of me and I just started to tear up because I was so happy and felt so proud.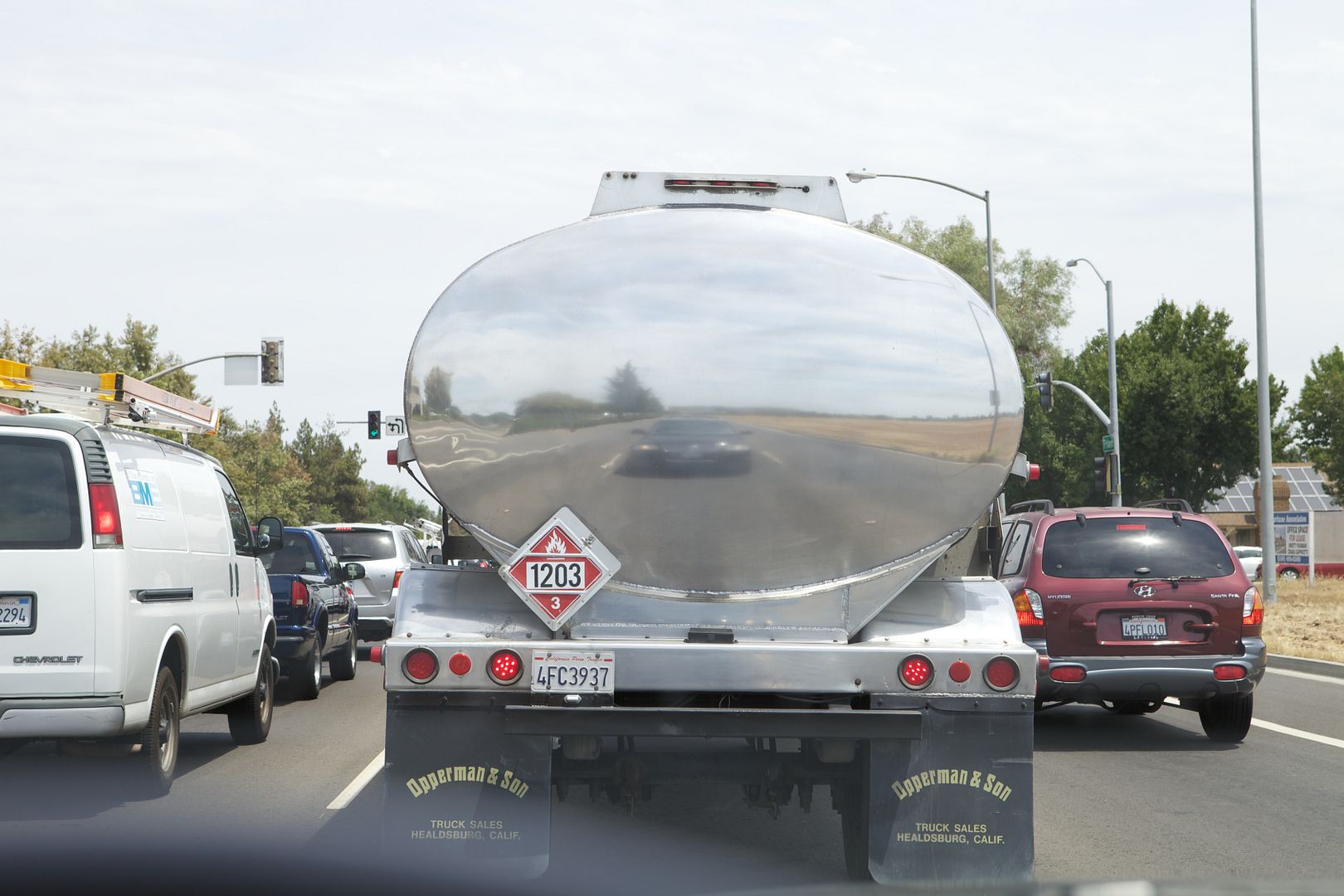 I'm just a Mom, in a car, taking her boys to school, changing the world two eyes at a time... Yesterday was an experience I will carry in my heart forever. It was pure awareness and adrenaline-filled fun. (Don't fret- I was at a red light here).
If yesterday wouldn't have happened, I wouldn't have met Kathy the producer. If God was a woman her voice would sound soft and soothing and say all the right things to make me not nervous- like Kathy did. She's a working Momma, she gets it.
I wouldn't have met intern Michelle, a Fresno-Native who helped out and watched my babies and entertained them in the pool while Michael and I were filming. I can't forget c
amera man God, Abraham- who could frame a shot so sweet that I was jealous and he sweated his rainbow sprinkles off working so hard and waiting for Greyson and Frank outside in the hot desert sun. Rick the sound guy was the kind and patient when the boys were fascinated and touching his gadgets.
And I can't forget the brilliant and darling producer Tony- who oozed passion and pride in what he did, not to mention, Belle the dog fell madly in love with him. And lastly, the amazing correspondent, Miguel who truly invested himself in our story. I saw soul through his eyes. I asked him to read a few lines of the Awareness post and I watched across the room as he read the whole dang thing. That spoke volumes to me.
So I was content walking away without any National Television coverage knowing that I simply had an amazing and exciting day... Not really your typical stay at home Mom kind of thing.
But God had different plans.
And we found out this afternoon that Greyson's voice would be heard through our story all over the World on Nightly News with Brian Williams. Please, take a moment to watch it HERE.
I'm so proud of my new Friends that did such a good job.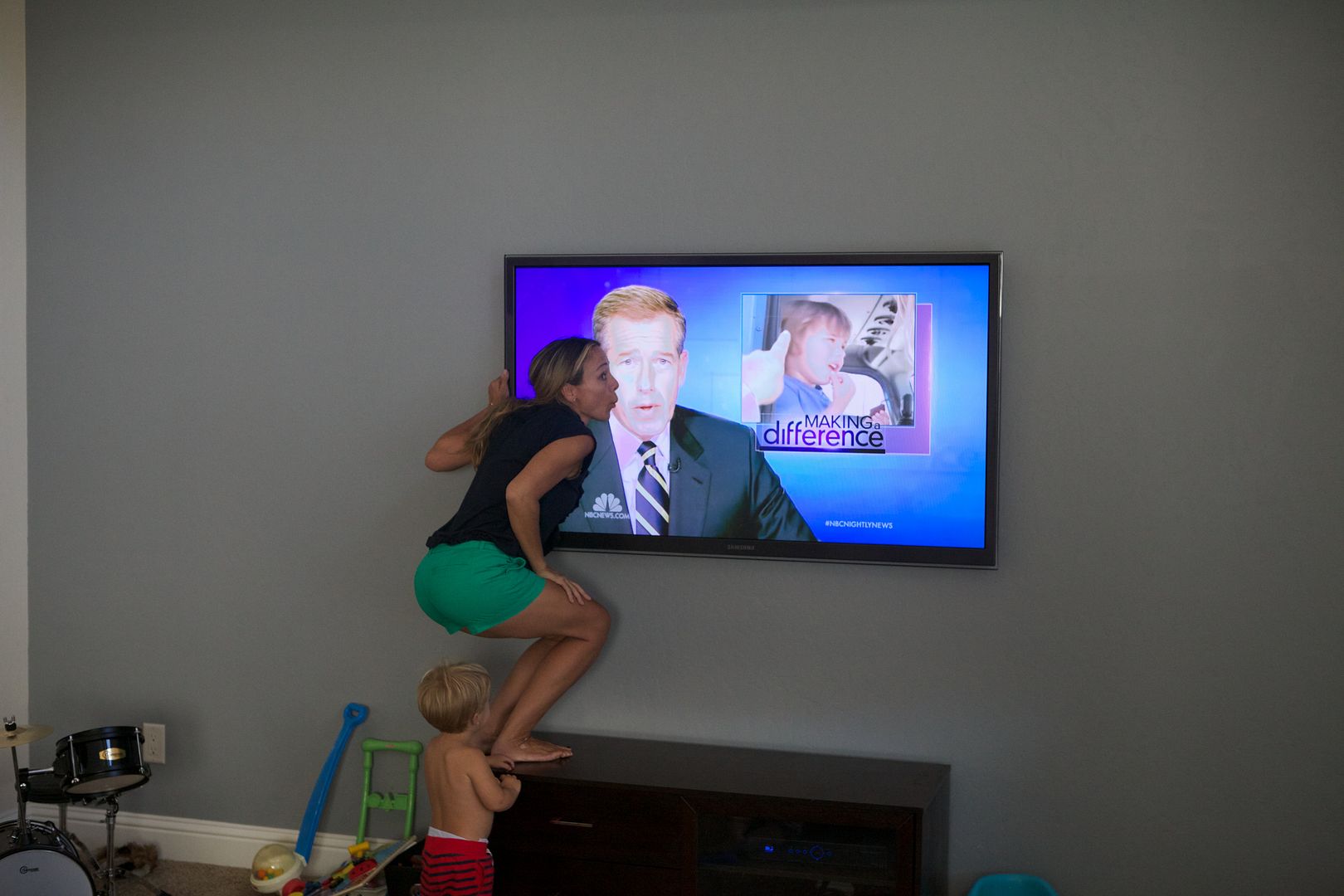 And Thank you, Mr. Williams. I'm proud of you too, Sir. And I loved you on 30-Rock. And I'm sorry I don't watch the news but it usually makes me sad. It sure made me happy tonight though.
And after you watch the package, take a moment to remember that your own wildest dreams can come true too. DREAM BIG.
Blog Friends, We are on the Nightly News With Brian Williams, website. I think I'm supposed to be cool about this stuff, but I am totally dorking out.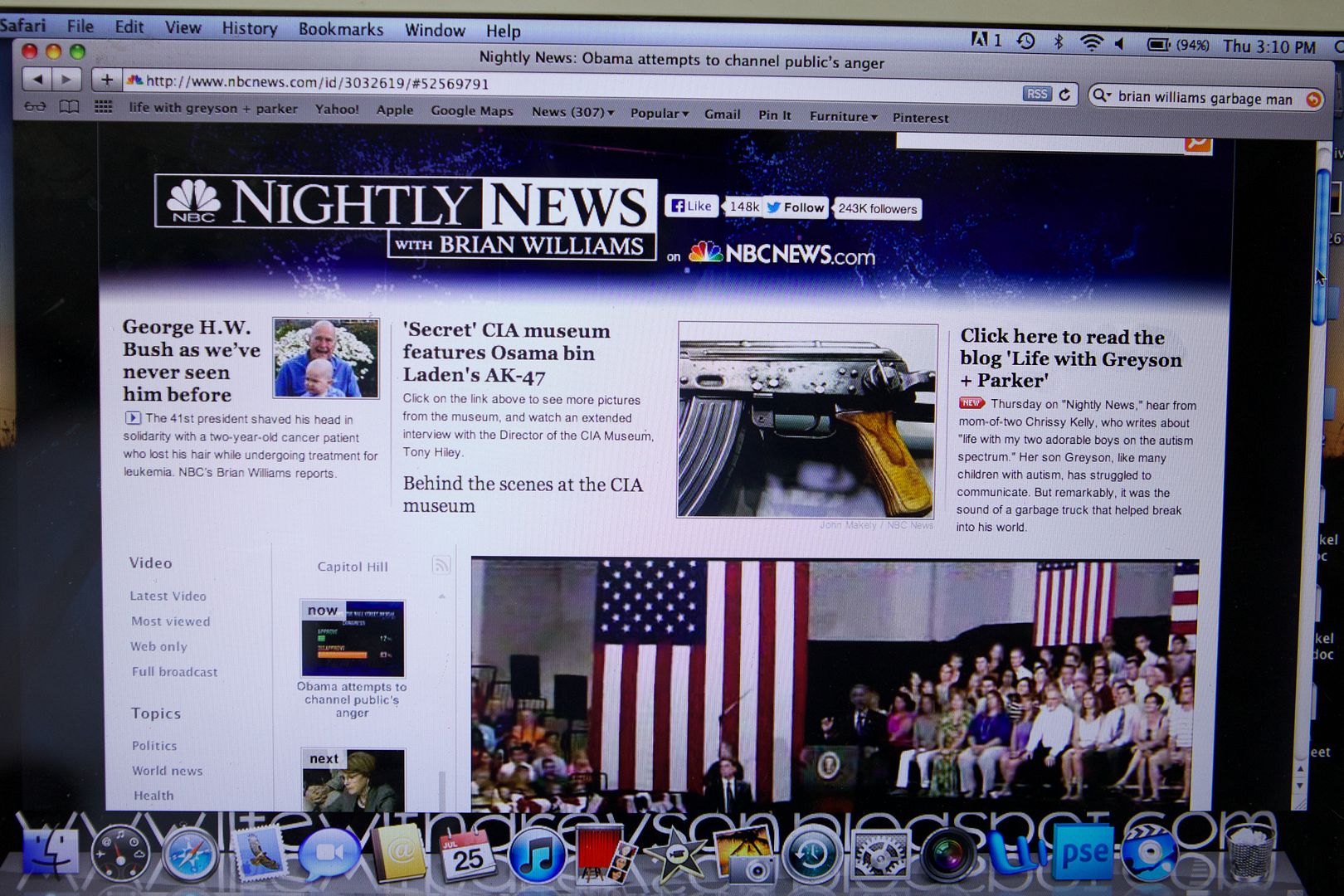 Today I was happy to go back to being a regular old Mom...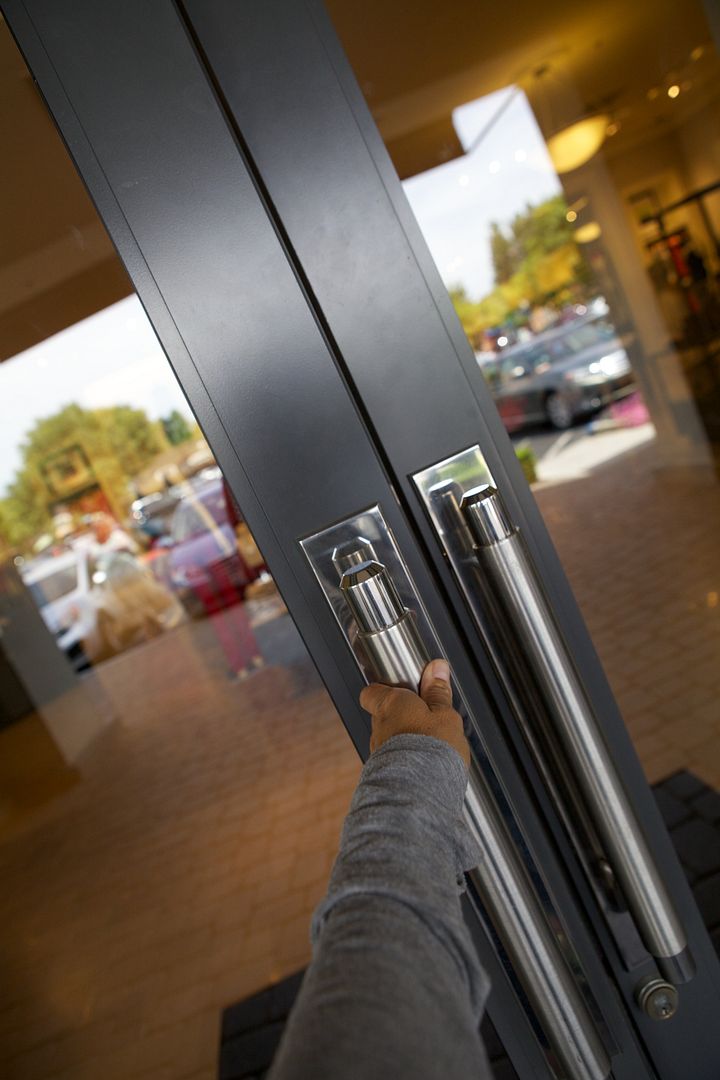 I went, Sorry you didn't make The Today Show, retail therapy-ing.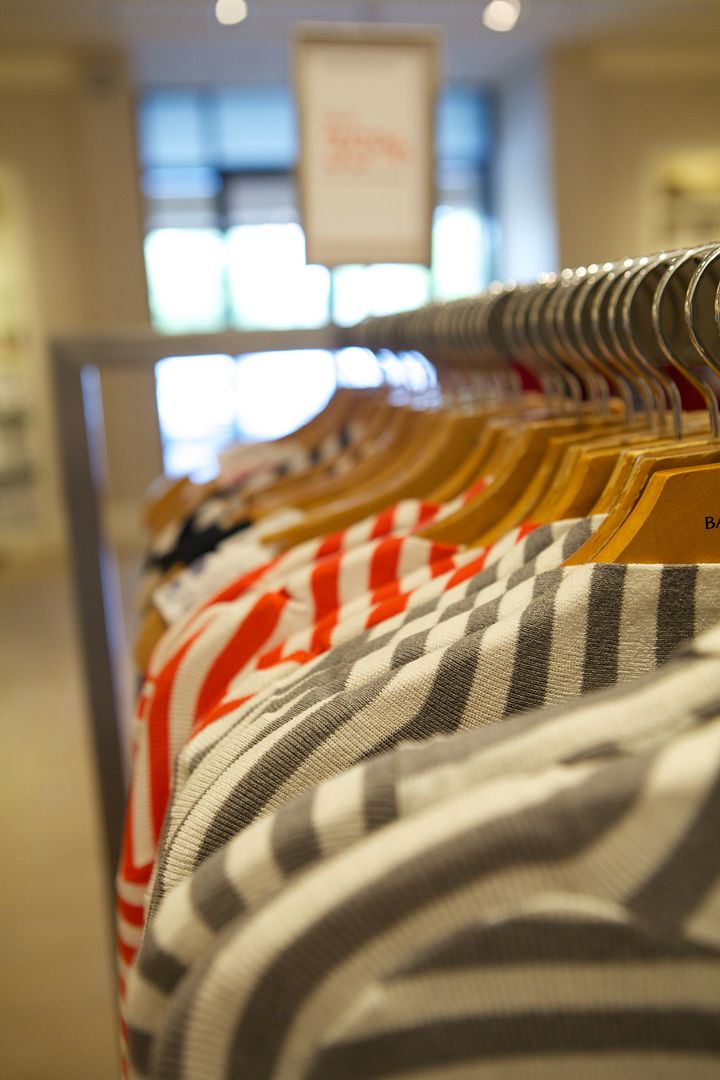 We jumped on the bed.
Greyson hid from his Teacher during afternoon Therapy.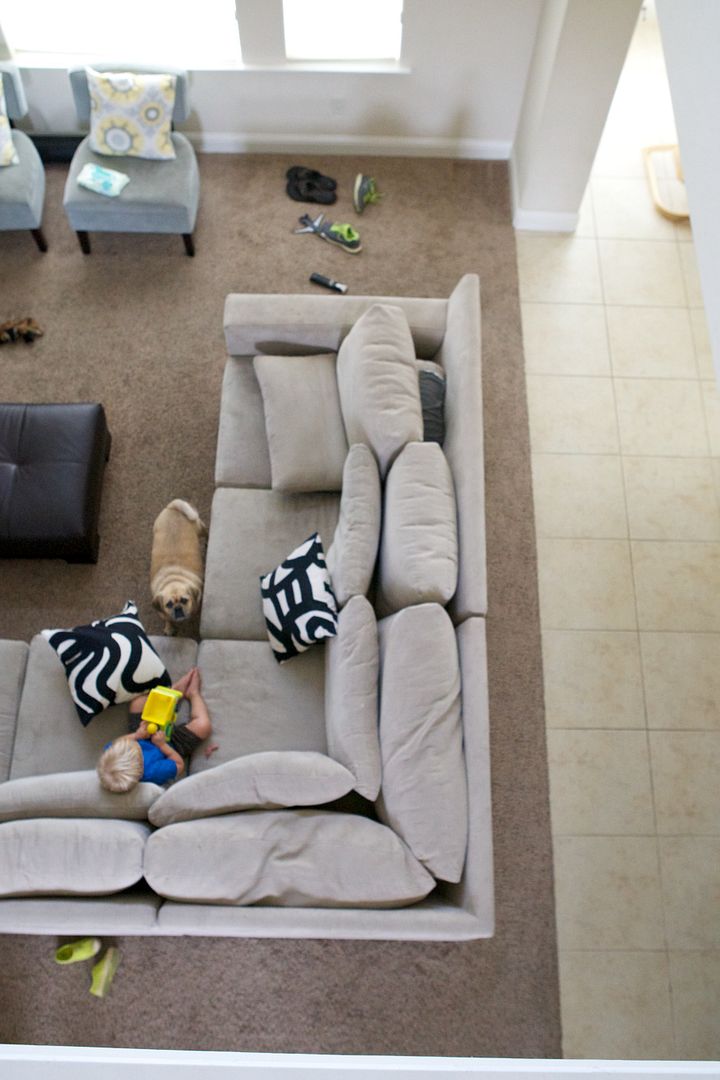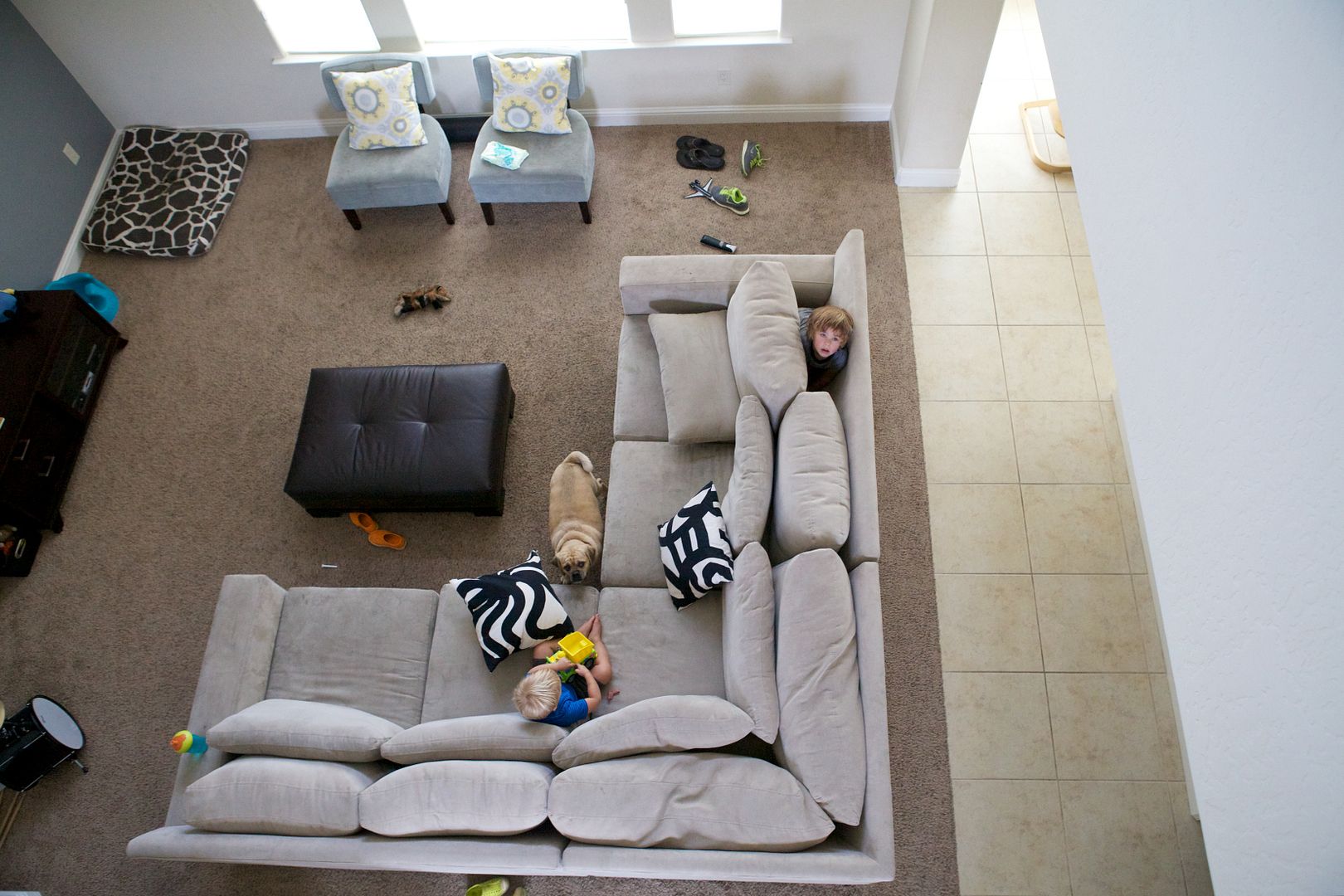 And I found Parker-Doodle's twin.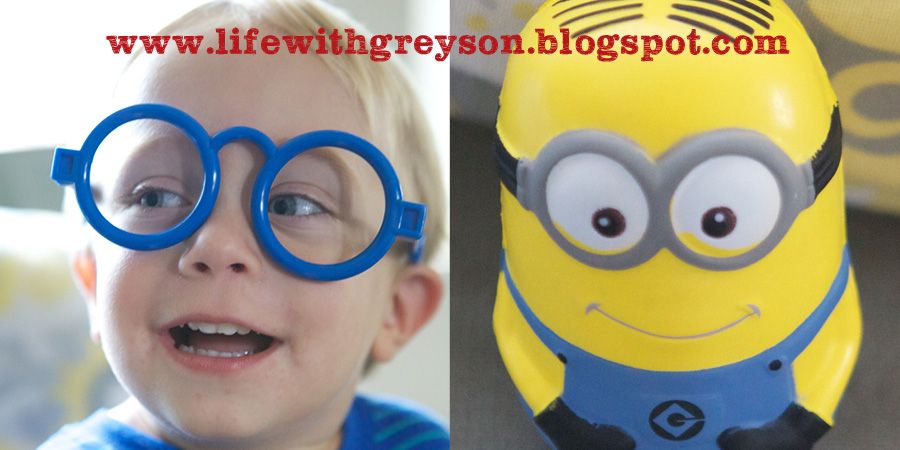 Regular every day Life is my favorite.
I want to extend a special welcome to all our new Friends.
Hey! We are so glad you are here.
This is a blog about autism and so much more. It's a blog on how to live a happy life, even if your circumstances aren't ideal. I don't think anyone is living the exact Life they planned. I think what's most important is that we try to love the Life that we actually have been given.
I don't offer advice unless you ask me. In turn, I don't want advice on how Greyson or Parker can be cured or advice on which therapies we should be doing. I did my homework and we are doing what works for us. I don't want to talk about vaccines, special diets, supplements or biomedical treatment. There are plenty of other great sources out there for that.
I want to talk about a beautiful and sometimes really hard thing called Life.
We all have one, so we can all relate. Thank you for being here.
Love,
Chrissy
PS- Mr. Lauer, this is NOT the last you've heard about Life with Greyson + Parker.
In the meanwhile, come give us a LIKE on Facebook. We need World changers like you.