Once upon a time if I would have seen a blog about autism, I probably wouldn't have read it because it's not about me. Even the trash measure G that would have privatized local trash pickup that made Frank and his buddies worried sick for months? I didn't think much about it because it wasn't about me. Either way my trash cans would be emptied. Right?
Oh so very wrong. And I'm realizing as times goes by, we all desperately need each other. I need you, and I care about what you care about. When it comes to other wonderful human beings- if it's about you, it IS about me, even when it isn't.
I come up with new parenting goals based on an accumulation of previous days mistakes. Goals I never would have classified as goals before. Tomorrow, no naked in public time. Tomorrow, I will not cry. Tomorrow, I will remember to feed the boys lunch.
Today I was so very afraid. Afraid of how bad and how sad I felt. Today everything was just so hard. Harder than Monday hard. Based on everything I think and say and feel- I guess it was mostly due to faulty wiring of my perspective. I couldn't find the short circuit though, no matter how hard I tried. And to top it all off, my camera was wonky and it had to go to the camera doctor. My camera helps me see hope and happy and good. Without it I feel lost.
I don't want to be scared. It takes so much energy. I want to be brave. I think a lot about the presence of scared in the face of brave. I think about the fact that if you aren't scared it usually isn't brave. Today I didn't feel traditionally brave. But I guess I was just for showing up.
And so were my boys, especially during speech.
Parker has been working on pointing for months. Until today, this is mostly as good as it got.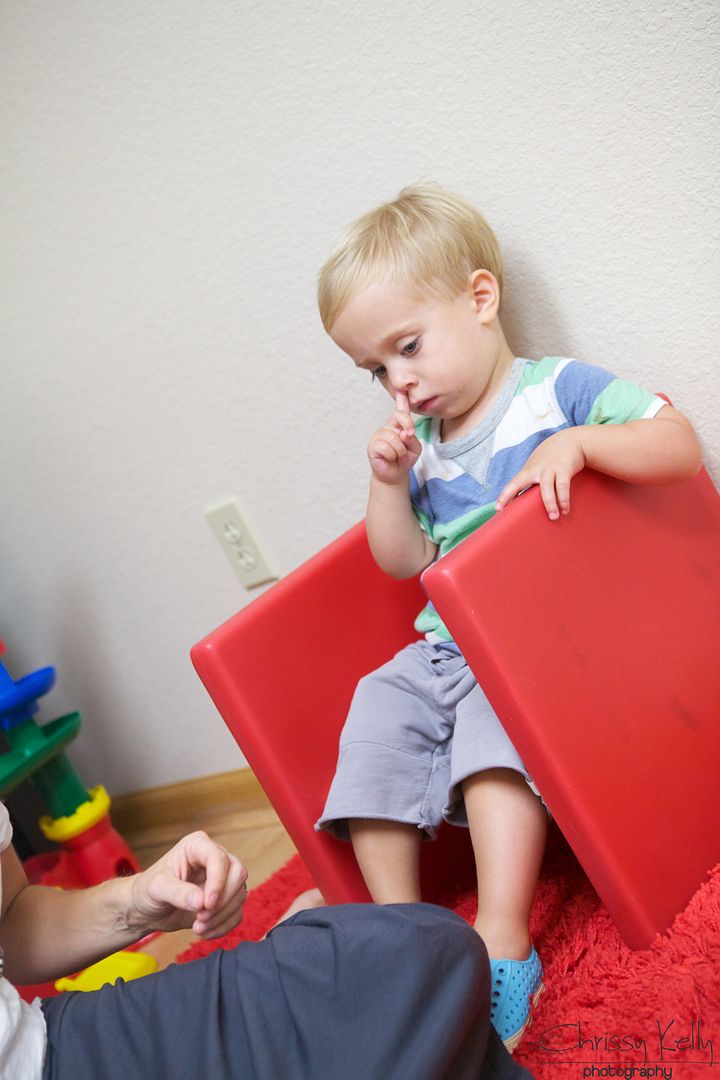 But today we had a pointing explosion... at least 20 appropriate points during speech targeted at toys he wanted to play with. Made this Momma so proud. (I know Momma is supposed to be spelled Mama, but that makes me think of mammary glands and 90-year-old ladies, so I spell it Momma. Just so you know I know.)
And even Grey was a rockstar with phrases like, my turn and open box and squeeze me.
My biggest fear in the moment when I'm sad, is that I will always feel like that...and that makes me feel even more fear. I'm always afraid it's going to last forever, and it never ever does.
John Lennon said, There are two basic motivating forces: fear and love. When we are afraid, we pull back from life. When we are in love, we open to all that life has to offer with passion, excitement, and acceptance. We need to learn to love ourselves first, in all our glory and our imperfections.
Tomorrow I'm gonna try to replace fear with love where I can. I'm gonna channel Joan of Arc who said, I am not afraid... I was born to do this.
Amen sister.
I'm going to remember that the empty and sad I feel when I don't is bigger and worse than the scared I feel when I do.
I'm starting the book, Loving what is, by Byron Katie. She says, It's not the problem that causes our suffering, it's our thinking about the problem. Which is so true...It's not my crappy day that makes me sad, the day is long gone...it's the thinking about it throughout the day that keeps it alive.
The day got better by the end, especially when I got my real camera back from the doctor.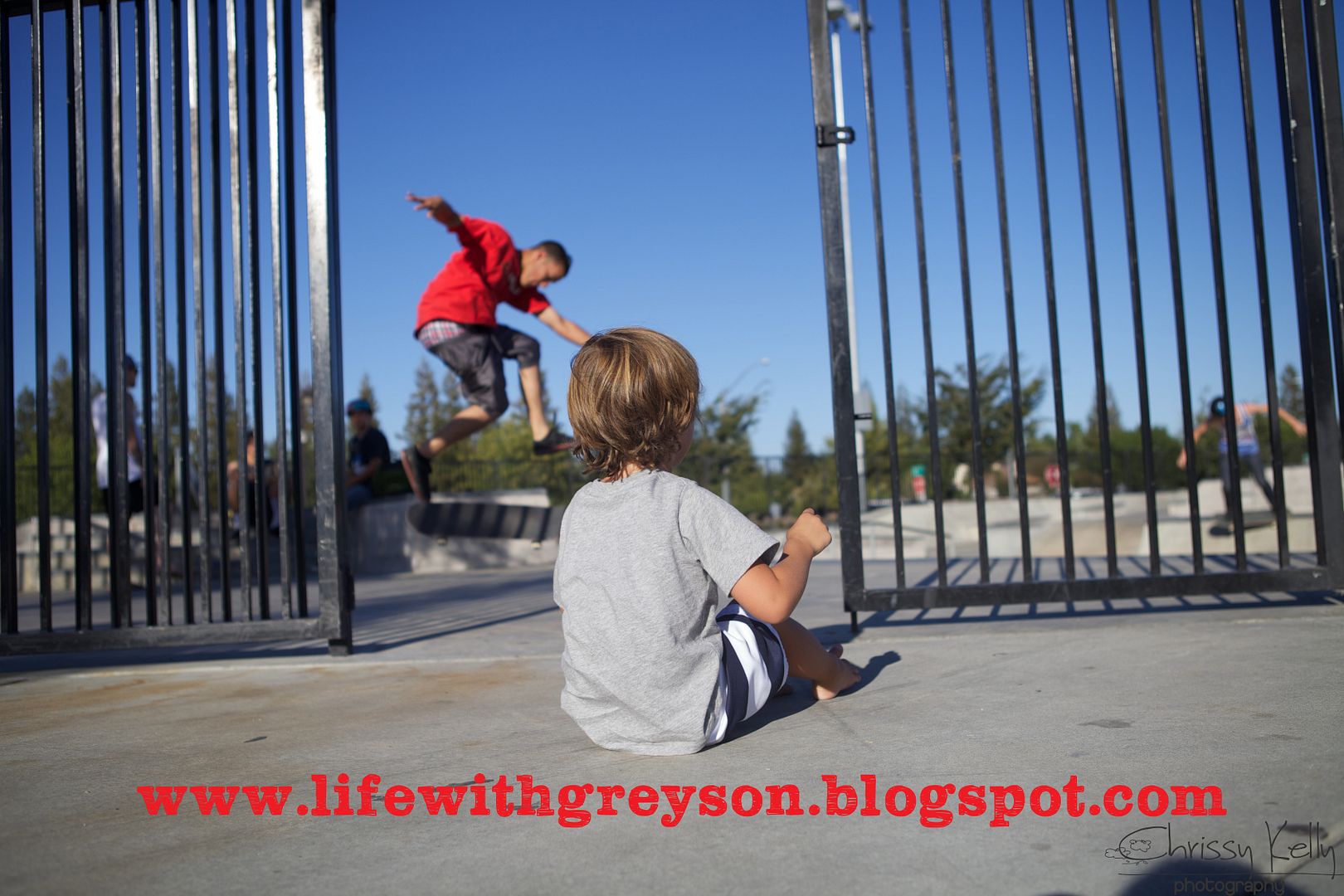 We went to a water park, and at first, Grey was more interested in watching the skaters. You could actually see the joy leaping from his soul.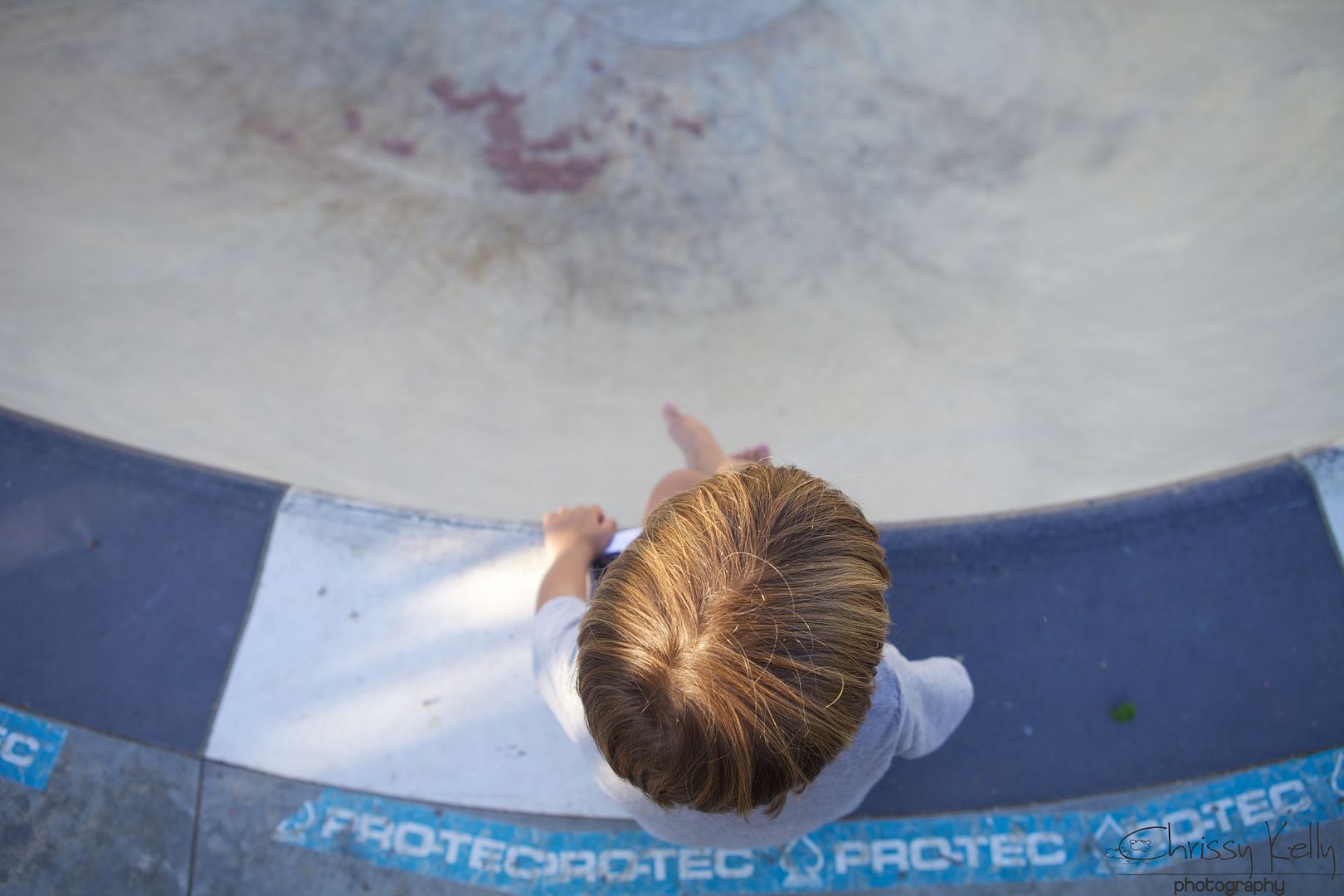 He makes me be brave. He reminds me to dive right in.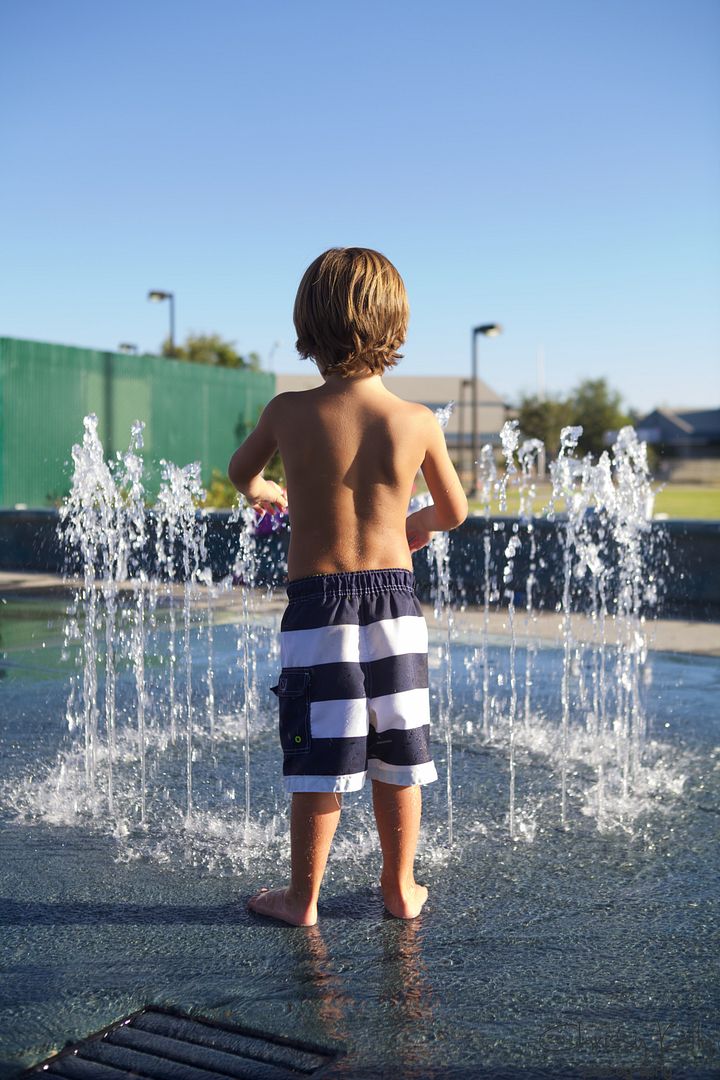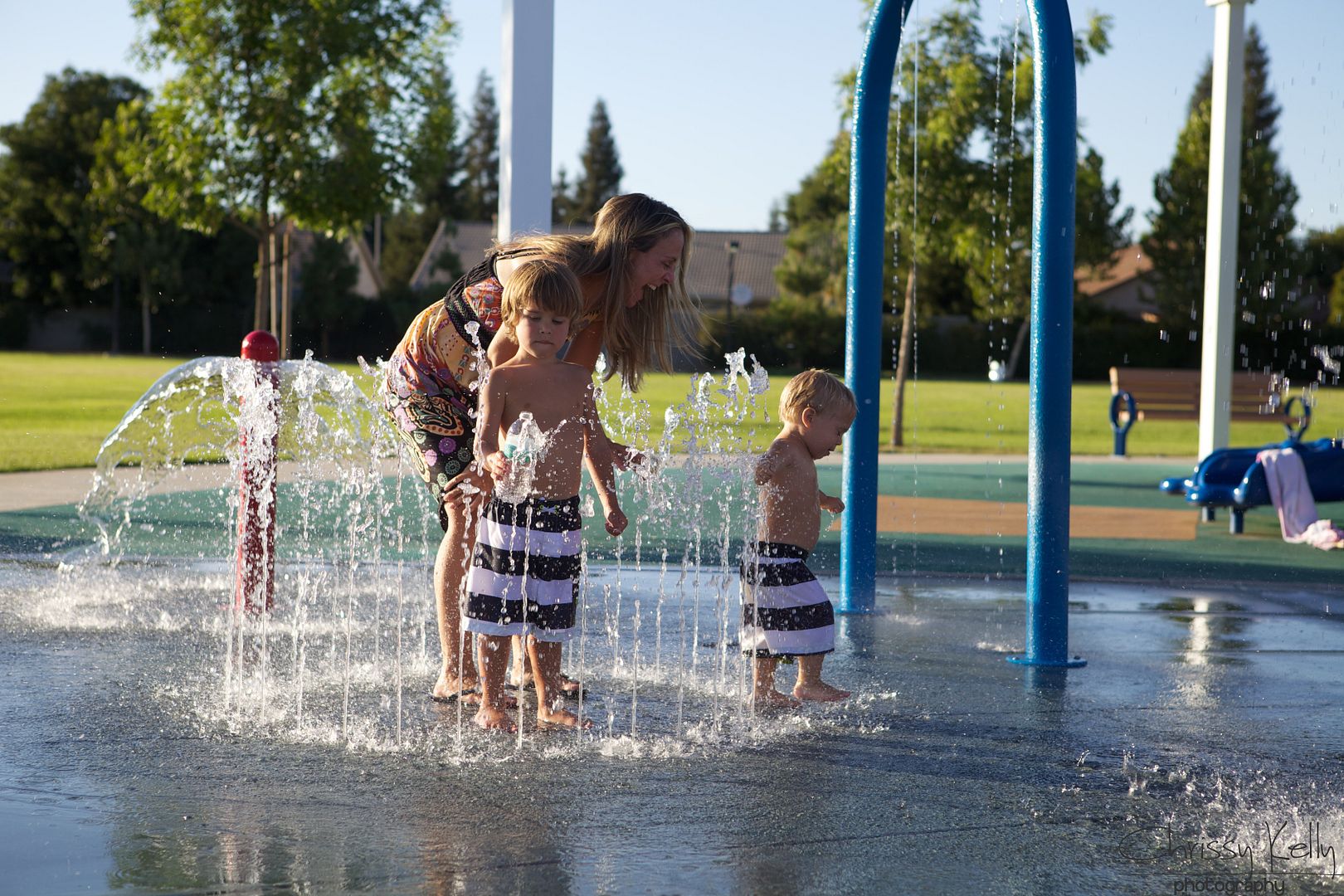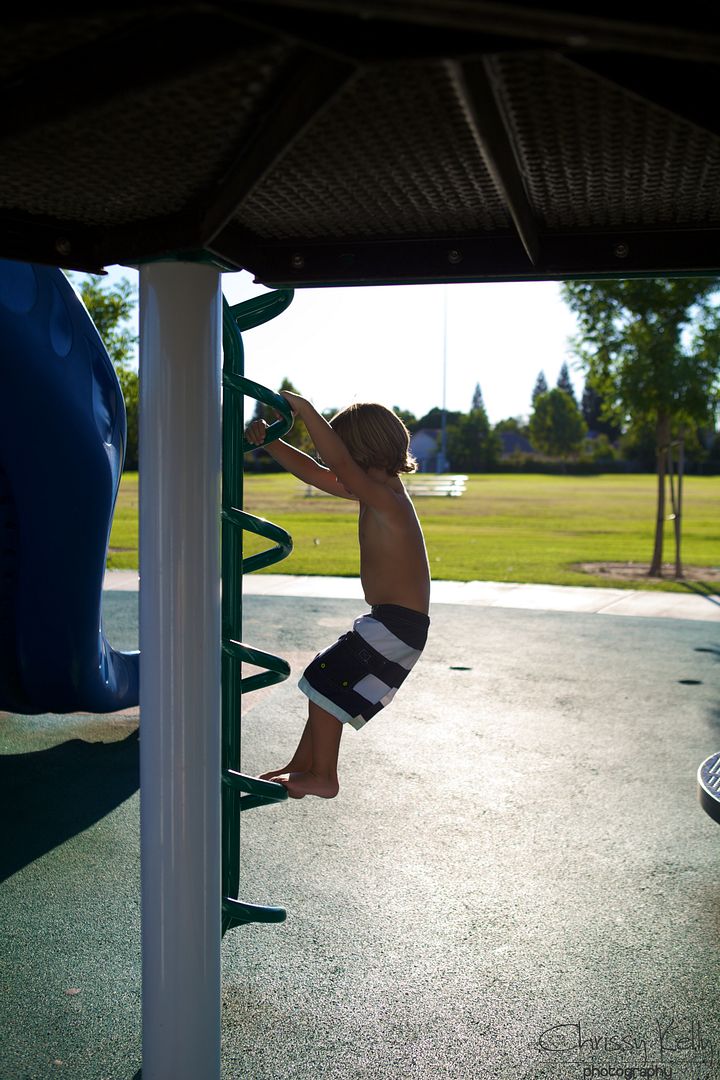 A love-filled, think-free Tuesday sounds like a great idea to me. What do you say?
Love,
Chrissy
Will you be my friend? Find me on Facebook.