No pictures of my boys tonight... Tonight it is mostly words because they are important and I want the focus to be on them.
You are important. Say it for me. I mean it, I am important.
I am important too. It's sometimes hard to say. It's often so easy to forget. To brush aside our wants and hopes and needs until they go from a whisper to barely there at all. Sometimes I think and say- My children are my whole world...and although they are my whole heart, they are not my whole world. Feels weird to say, but I know it's my truth. They can't be. The love I feel for them is so big it fills me; an all-consuming love... but I also desperately need me. The real me. The me before marriage. The me before Mom'ing. The me that is constant no matter what has happened in life. The me that has dreams and curiosities and hopes and desires. If you are a mom, you may think she is gone. Buried under the eye bags and jiggly stomach and mom uniform and schedules... there she lies... and I promise you, she is glorious.
Here at Life with Grey we talk a little about unconditional love. A concept that shockingly often fails to exist when it comes to our most precious very own self.
Remember, you are important. We are who we are deep inside. We are not how someone not nice treats us. We are not a check list of to do items that we did or didn't accomplish that day. We are just right- just the way we are. And if we want to move forward we must accept that truth first.
You don't have to become a Mother to lose yourself. It's often a side-effect of regular old adulthood. As a child we are desperate to be free from someone telling us what to do. We crave Independence. We want to stay up too late and have dirty feet and not brush our teeth and drink straight from the hose and have ice cream for breakfast. Life is glorious, future possibilities are endless and we can be whatever we want to be when we grow up. We have dreams wrapped in bubble tape and there they safely remain. And somewhere along the way, the wrapping comes off and sometimes our dreams get hurt in the process. They get put on hold. Sometimes they even vanish and change. It's okay.
Today was tough. Not excruciating horrible, but not easy. Sometimes doing the same thing in the same way over and over again is so painful in my very core. Stuck in the house so we can do at home behavior therapy. It was still 108 degrees at 6pm. For the love of God, how many times can I say, We keep our underwear ON! ?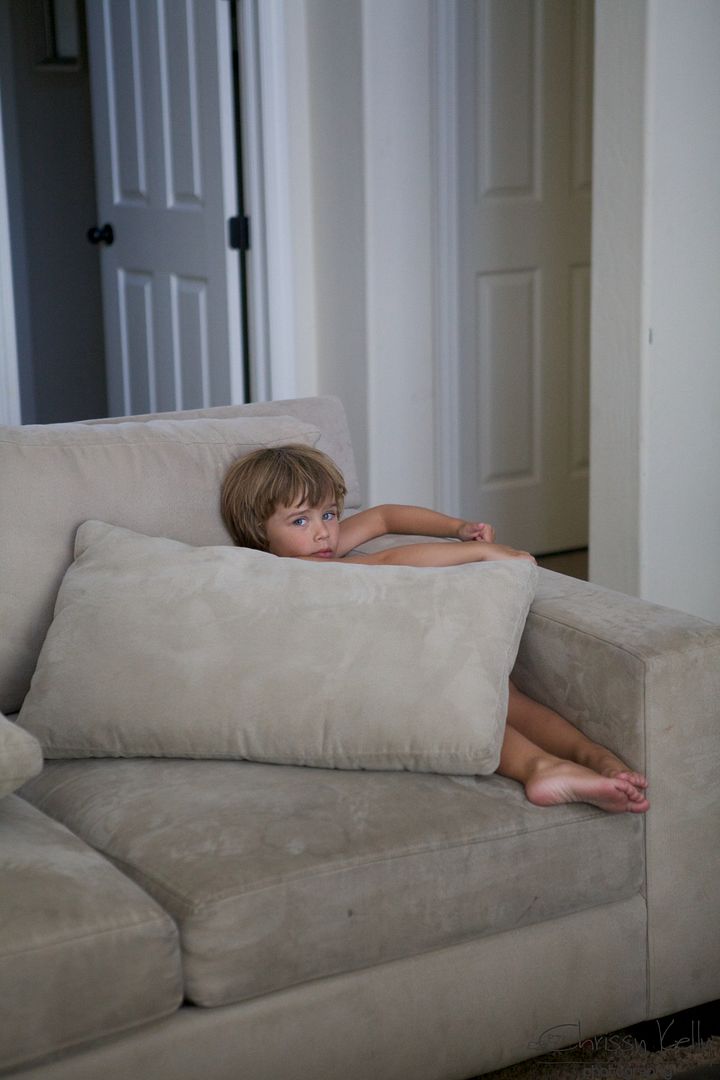 Okay- maybe just a couple of pictures...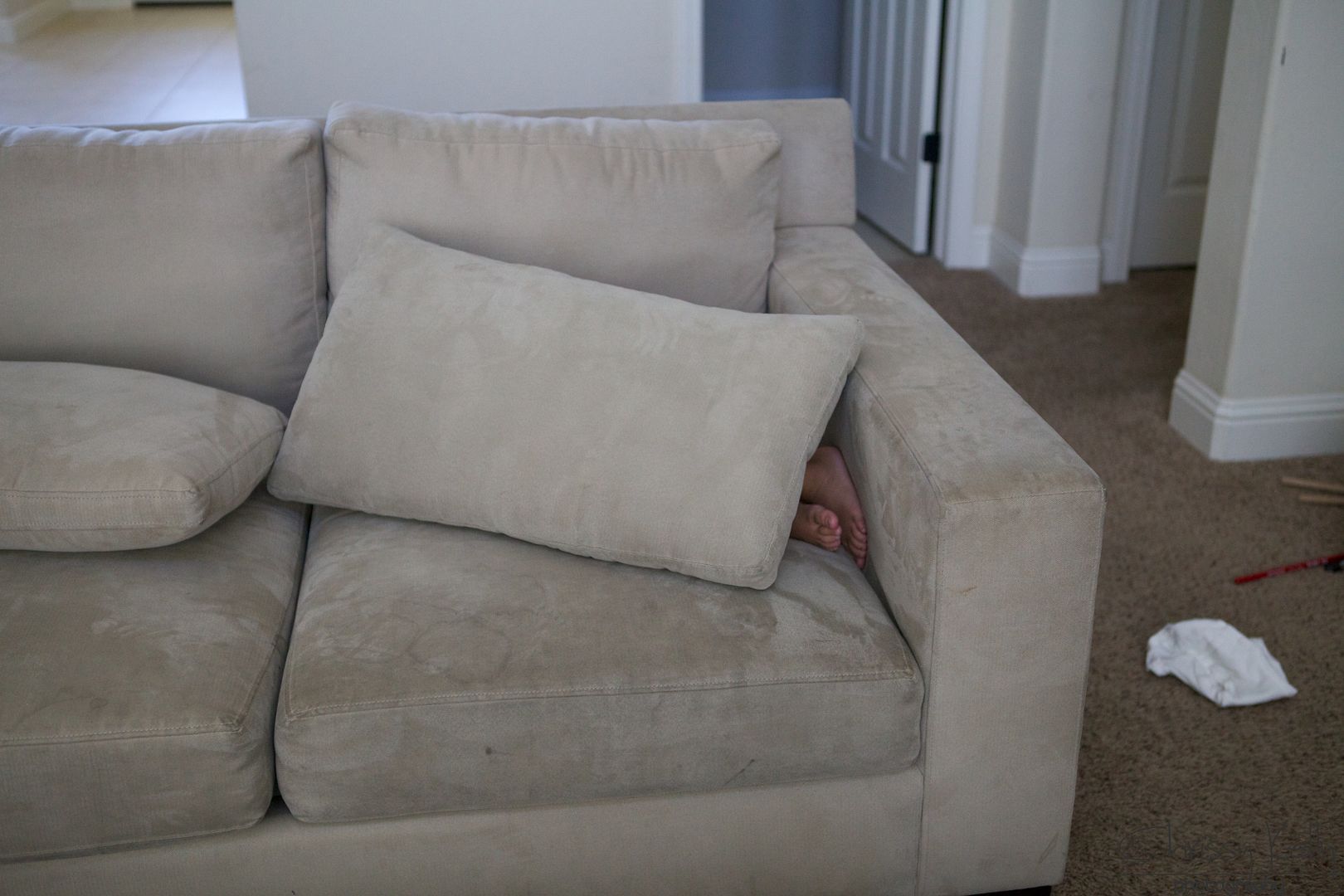 I CAN STILL SEE YOU!!!
And although it was hard, today I was still grateful to be Moming. I can count on one hand the number of days that I honestly wished I wasn't a Mom- PERIOD. Thoughts that are rare but have existed. Days I truly felt, I'm not cut out to be a Mother.
It happened once when I was 36 weeks pregnant with Parker. Michael was out of town. Greyson was climbing a chair in our ceramic-tiled kitchen and he fell and split open his chin. The scar is still a faint reminder of that day. I started shaking and I didn't know what to do. No motherly instincts kicked in. I could see the inside of his face. Grey wouldn't let me apply compression to his chin and both he and I were a bloody mess. The bleeding didn't fully stop for days. I was incapable of doing the very thing my heart promised the second he was born, to make sure nothing bad ever happened to him. I felt that same feeling of letting him down when we realized he had autism. I let something bad happen to him. I can't fix it. I've let him down. I've failed. I'm a horrible Mother. Sometimes those voices inside are so scary. Usually they are liars too, but too often we believe them.
The last time it happened when Parker was 13 months old. I was at a birthday party and there was another little boy there exactly Parker's age, and I knew. I just knew, autism. The other child was waving and interacting and talking... Oh, Friend, it hurt so insanely bad. I'm scared even just thinking about it. I tried so desperately to pretend like I was a human being. I was paralyzed to small talk. I just stared into space with my hands shaking. I just had to get home so I could lay on the ground and cry forever. I wanted to go back in time. I wanted to not be a Mother. It was just too painful. Too much. I couldn't hurt this bad and find a way to go on...
But I can and I did and I will. I don't feel like that anymore. Thoughts are never forevers, although they always feel like it at the time.
And today I started to remember Me. Michael came home from work and took the boys swimming and then out for Jamba Juice.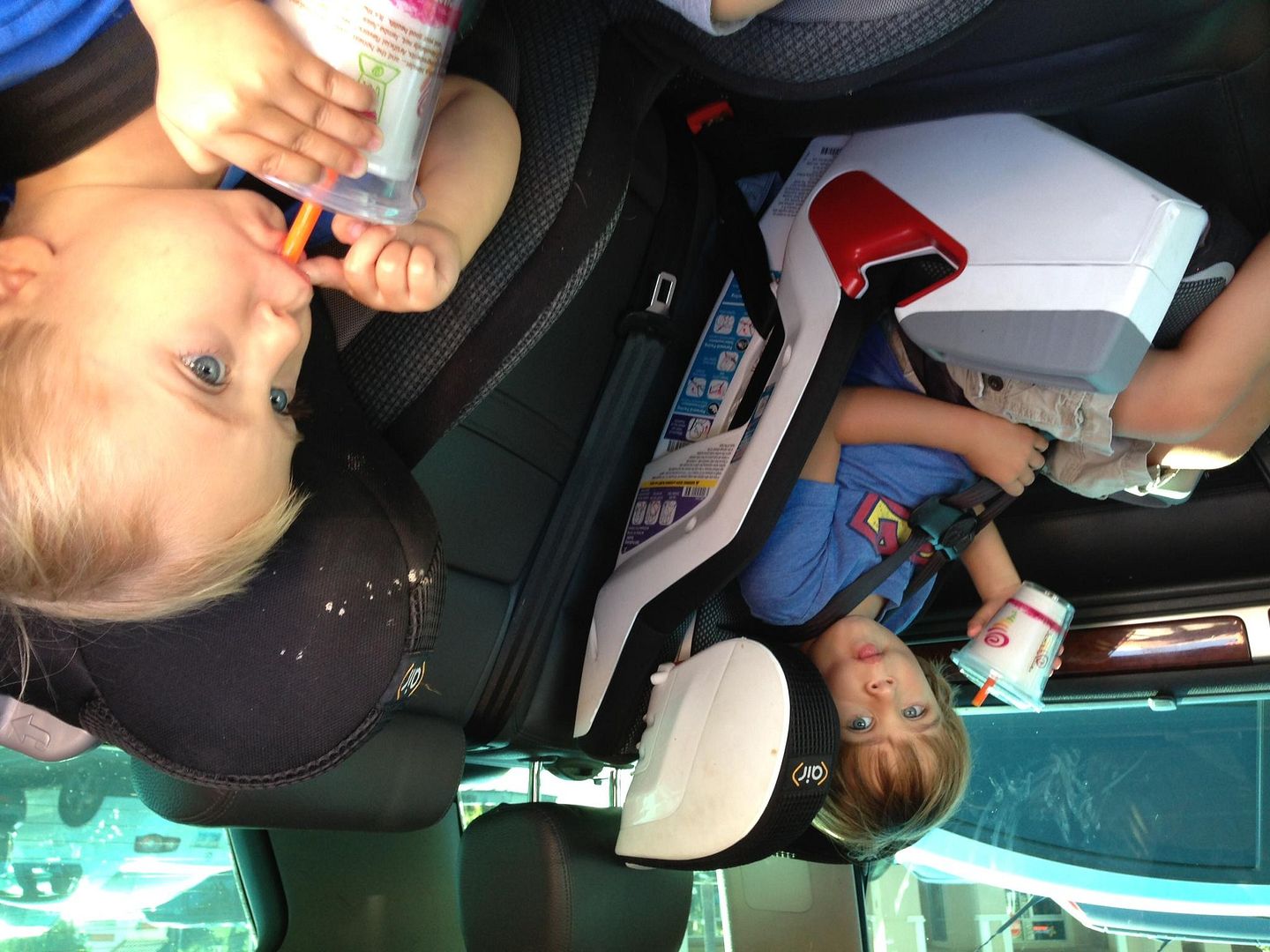 And instead of cleaning or watching TV or laying down, I invested in me. I took time to work on my insides. On purpose time to refuel my soul. How funny that I usually only think about working on the outside me.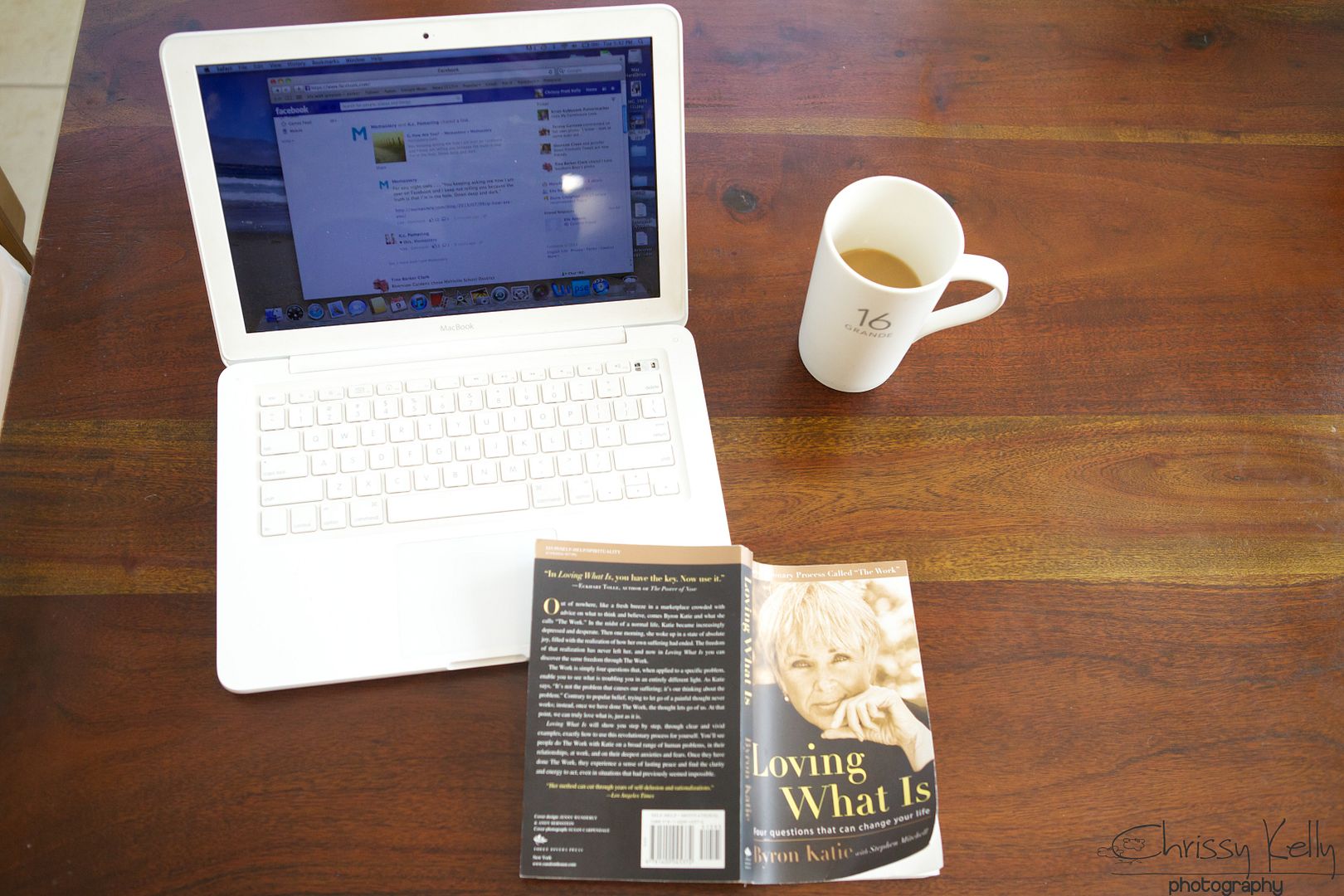 Byron Katie says, As long as you think that the cause of your problem is "out there"—as long as you think that anyone or anything is responsible for your suffering—the situation is hopeless. It means that you are forever in the role of victim, that you're suffering in paradise.
And although so far the book is awesome- it wasn't about the book. It was the fact that I took on-purpose me time. Sometimes I run- but that's often a chore. Mani-pedi's? So boring, I'm usually in a rush to get out of there. Sometimes I get a massage to relax, which is great, but it doesn't flame my spark within. Today was a beautiful reminder that inside me lies something great. But I have to work on it. Honor it. Listen to it. Life becomes painful when we ignore that voice and when our inside life and our outside world don't match. If you hear that voice, that whisper saying, I need more, don't ignore it. It's there for a reason.
I'll leave you with a quote from the movie, Bagger Vance. If you haven't seen it, it's amazing. He's a caddy, but he's talking about something much more than golf here.
Inside each and every one of us is one true authentic swing. Somethin' we was born with. Somethin' that's ours and ours alone. Somethin' that can't be taught to ya or learned. Somethin' that got to be remembered. Over time the world can rob us of our swing. It get buried inside us under all our wouldas and couldas and shouldas...some folks even forget what their swing was like.
Friend, it's time. Go find your swing.
Love,
Chrissy
Life with Greyson + Parker on Facebook