I've always been a late bloomer. I didn't get married until I was 32 years old- which is great because I'm sure waiting saved me a divorce or two. But it also stinks because Michael and I are both very much so (mostly) grown ups and often unbearably set in our ways. Marriage is hard. Really really really stinking hard- and either it's hard for everyone and people mostly just don't talk about it- or it's just hard for Chrissy and Michael. Something tells me the latter just isn't true, because so often you hear about so and so getting divorced and you wonder- how? It seemed like everything was perfect?
I think there are many reasons people don't discuss hard times in their relationship. We may feel as if we are the only ones that find it hard. The only ones that must be doing it wrong. I think some people keep their issues very private out of respect for their mate. I get that- they don't want to come off as a complaining basher. They don't want to air their love's dirty laundry or skeletons. They don't want to admit how imperfect their imperfect relationship makes them feel at times. I feel a little bad writing about my relationship. You only hear my perspective- and I don't want Michael to feel bad when he reads it. I always ask his permission. My text tonight- Permission to discuss our fight with my friends? Michael's response- Thanks for asking, but you don't need permission. And that is one of the many reasons I love him. He lets me be who I am- out loud. He's actually never tried to turn me into anything I'm not.
It's so easy to think differently, act differently, do differently- in practice, on occasion, when it really doesn't matter and at night when I'm writing. But I just get so used to being a human being - I get used to doing the same things I do the same way over and over again. Repetition. Routine. Rut. My greatest, worst-est friends. The older I get the harder it is for me to change.
This morning I woke up early with Doodle. He is a morning Doodle. I am not a morning Mommy.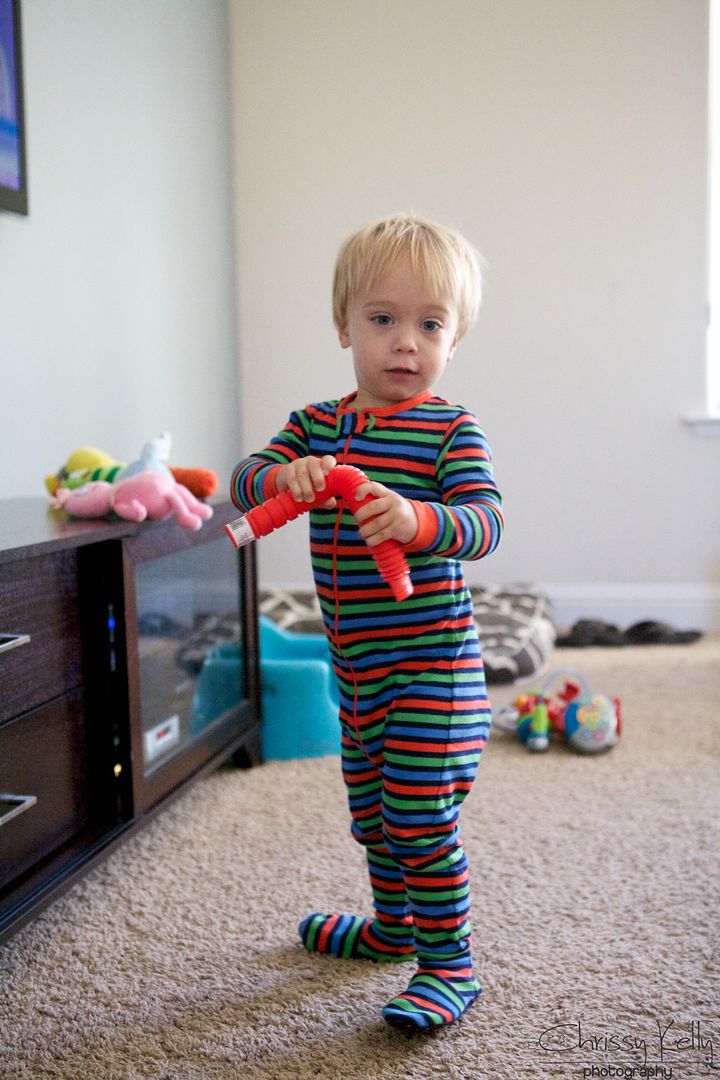 And as the morning went on I kept getting more and more exhausted.
Cranky Doodle went to town. No, you can not have more fish oil. I know it's delicious.
By the time the rest of the house woke up I felt like I already lived at least a couple of days. Parker's therapist had another meeting, so his therapy didn't start until 10:15 this morning. As soon as she got here I immediately went into my room and burrowed back under the covers. I was so NOT ready to start the day, already exhausted. I try to remember a time I haven't been exhausted and I can't. For sure years of varying degrees of exhausted. At least that's how it felt today.
Michael was packing to travel for work. He had the luxury of showering and getting ready all by himself. Jealous. With what looked like pity and annoyance the freshly showered, suited up Michael said, You should really go to the Doctor to find out why you are so exhausted all the time.
I poked my head out from under our down comforter. Pissed that this discussion was cutting into the hour of silence I so desperately needed for my very survival. Well, okay...but I think I know why. It's not like I have the easiest life. It's pretty hard sometimes. I don't complain about it- but that doesn't mean it isn't HARD. And with you going out of town on top of that it's sometimes unbearable. I just don't feel like I can catch up.
Yes, I know what you do is hard, I understand, Michael said to the over the top tired, still in the shirt I slept in, unshowered* me. But I think something might physically be wrong with you.
Straw. Camel. Bam.
Actually you DON'T understand. Being with the kids for 2 hours alone ISN'T like being with them for 6 hours or 12 hours or 2 days straight. It DOES something to me. It creates this exponential exhaustion that I just can't shake. Stop saying you understand! YOU DON'T UNDERSTAND. You don't understand me. I can't talk to you or Greyson or Parker and sometimes I feel so misunderstood and lonely. When I get to leave the house and run errands and go to Physical Therapy and the grocery store and be a real girl- I'm fine...but the days I am here ALL DAY- it gets UNBEARABLE. It's twice as exhausting as being on the go.
And he kept saying he understood, but he just didn't otherwise we wouldn't be having the conversation in the first place.
Michael and I were raised so differently. Our family lives were very different. We were taught different skills. We speak different languages- but strangely use the same words. Yes, no, up down. He speaks to give facts or details, to fix, to suggest or to advise, to tell a story or to get something done.
I talk for all those reasons too, but also-most importantly to express how I feel. What I need. What scares me. What makes me happy. To encourage. To share. Sometimes when I talk to him and I need him to listen or support me-- I feel like he gives me robotic or hallmark card responses because he knows he's supposed to say something- but just doesn't know what he's "supposed" to say.
That's great dear.
Don't worry- it's not a big deal.
Good job with the boys! They are lucky to have you.
I don't feel heard. That's how I feel. In order to write this post I asked Michael where he thinks the disconnect lies...which is funny- I didn't do it to communicate or to help us, but to write. But somehow in the process- it did help us.
Michael explained it like this- he feels like he speaks German and I speak French. And although he understands French- he doesn't know how to respond to me in French. And I'm left feeling mad, and very misunderstood. Très Triste.
I broke very important autism rule #208, DO NOT ARGUE WITH BEHAVIOR THERAPISTS IN THE HOUSE. But they are here A LOT. And sometimes I get mad off schedule.
And we worked it out-ish and Michael left for work. Sorry, just genuinely concerned about your health and blah blah blah. I tried to lay back down but my heart was pounding and my head was racing. I called to get some labs done at my Doctor's office. Annoyed. Then I was quite busy arguing with Michael in my head. Perseverating my Friend Heather would say.
I see a Dear Friend's name appear on Caller ID and I almost don't answer the phone because I was a big pile of angry, sad poo. I don't want her to feel or hear that. I didn't want to be that either. As much as I tell you it's okay to feel this or that- I realized- I RARELY allow myself to FEEL through my unhappy. As in really work it out and feel it and feel it through. When I can't pull myself out of it- I feel weak and broken. I used to run it out- but now I can't. I don't always know where to put it. How to feel it out. I am realizing it absolutely MUST get out.
And talking to her was like
warm butter and funnel cakes with powdered sugar and everything good. I felt so heard and so not alone. I tricked myself into thinking I was the only person in the World all morning. The only one who really didn't have a thing about Life figured out. I realized that there are certain things that I simply MUST get from a girlfriend. Things that Michael just can't and shouldn't have to provide. It's like I'm looking to him to be my husband and my wife. God made him differently. In our Family- he really does do the hunting and I gather the berries and tend to the children. If roles were reversed I just couldn't do it. Neither could he. We are doing what we are supposed to be doing as best we can. As for the communication thing- we are working on it. We are slow learners, but we care, and we try.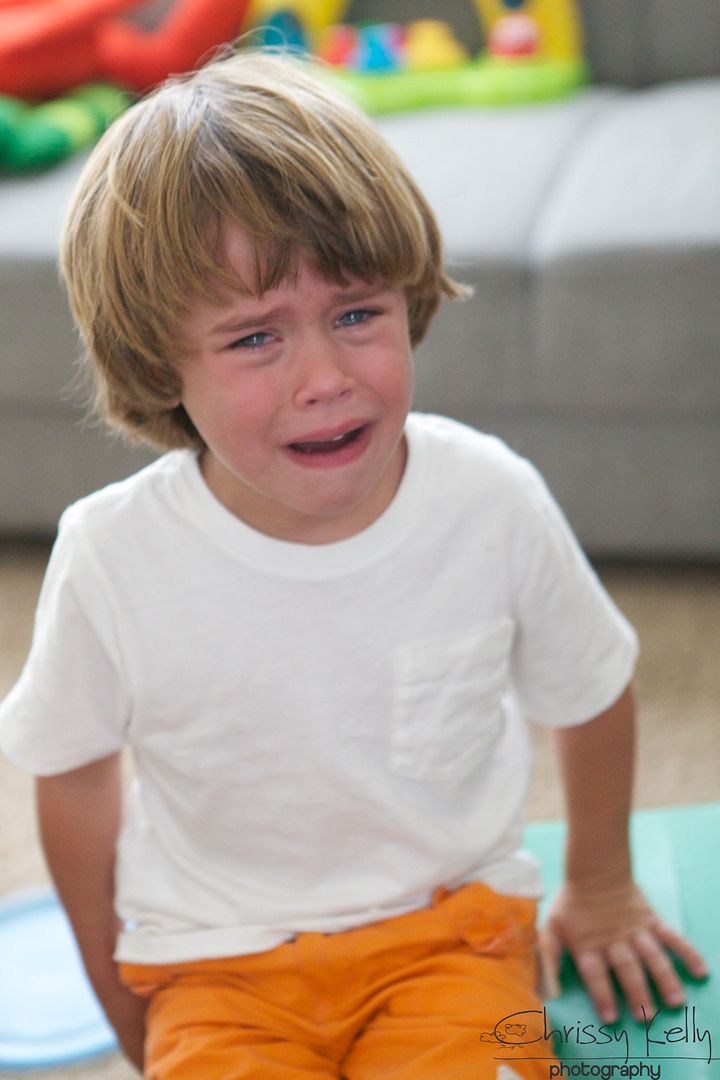 Apparently Grey was also having A DAY.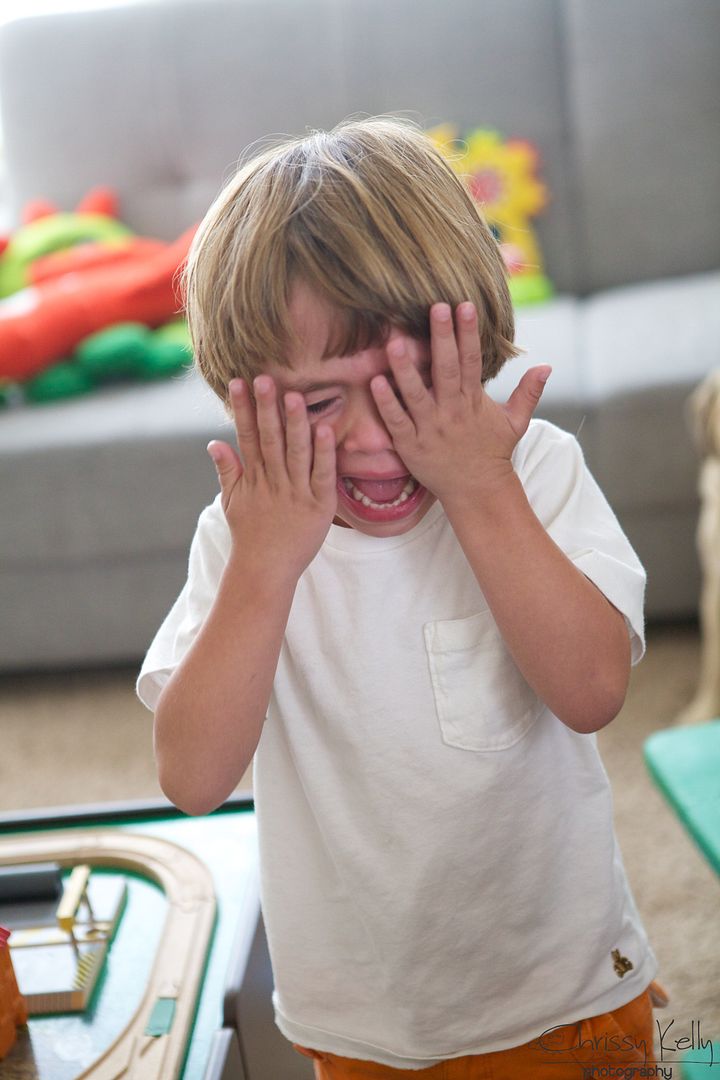 Sometimes I'm scared how much I'm needed. Sometimes I'm scared because I can't see past the blurred lines of what I must do- what I must see-what I must help with and work towards and control-- in comparison to the frenzy of what I can't control- but I am trying so desperately to hold onto in Life.
How do you let go to the very things you must also hold so tight? And all at the same time? How do you know what must be held with clenched fists- and what may be loved much more loosely and watched from afar? There is no- THE answer. Just an answer right for me. And I bet you have an answer right for you. I guess that's part of the journey of Life. Figuring out what you need to figure out and figuring out what just needs to be breathed through. Maybe I'll figure it out when I'm grown up.
I want to share with you a VIDEO that Doodle and I closed down his day with.
One of my favorite Glee experiences ever. The gentleman who sings the intro has a voice that sounds like Heaven to me, but probably not in a way I would have appreciated a few years ago. Back when I didn't realize that the ability to speak was an absolutely amazing gift.
You may say I'm a Dreamer, but I'm not the only one.
Listening to this song makes me feel understood. Not alone. Tonight's post is dedicated to Martin Luther and his Dream speech, given 50 years ago today, and to Cory Monteith from Glee, who I'm sure is making sweet music in Heaven.
Thanks for being here. Like really being here. I can feel it.
Love,
Chrissy
*Spell check said unshowered is not a word. Spell check MUST be a man who gets to shower ALONE every single day.
LIKE us on Facebook. Please.