I always thought I knew how Christmas would go once I became a parent. And for the past few years I have come face to face to the reality that my Christmas will not look like I had expected.
As for now, the concept of Santa and Reindeer and presents under the tree is not something either one of my boys understand. Because they both have autism, they may never understand. There's so many important life concepts they don't understand- like how to ask for help, how to let me know if something hurts, how to call for me- Mom...that I really shouldn't care that they have no concept of the Christmas I see in movies.
And maybe it's because I just turned 40...maybe because I've been to Church for the past three weeks for the first time years, maybe it's because I've had the flu and I haven't had the energy or time to do much of anything to prepare. All I know- is that my Christmas will not look like I expected- and at this moment, I am completely at peace with it. The lessons of what is important is sticking with me right now.
Lessons like Go slow.... like the sign at the nursery we visited the other day.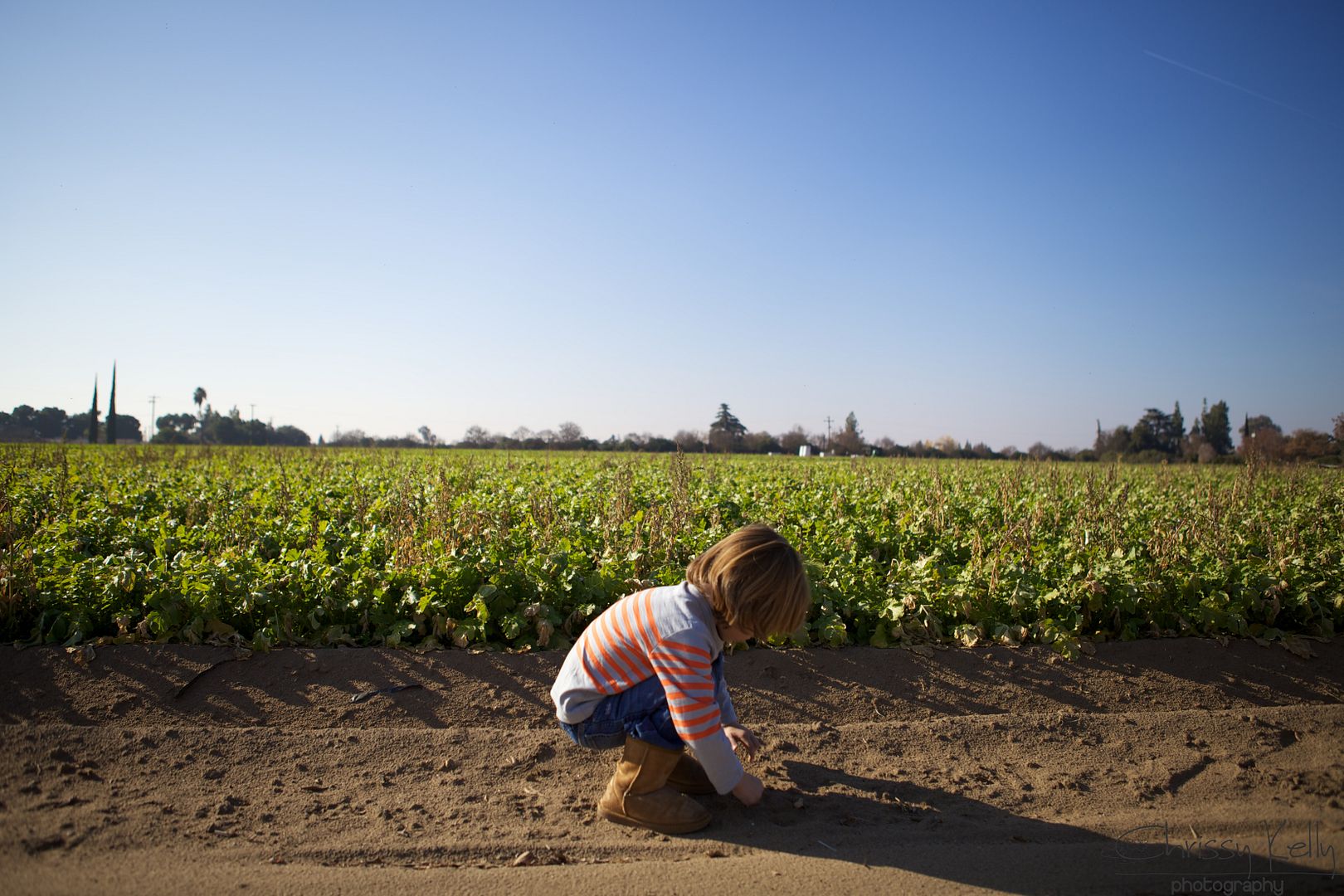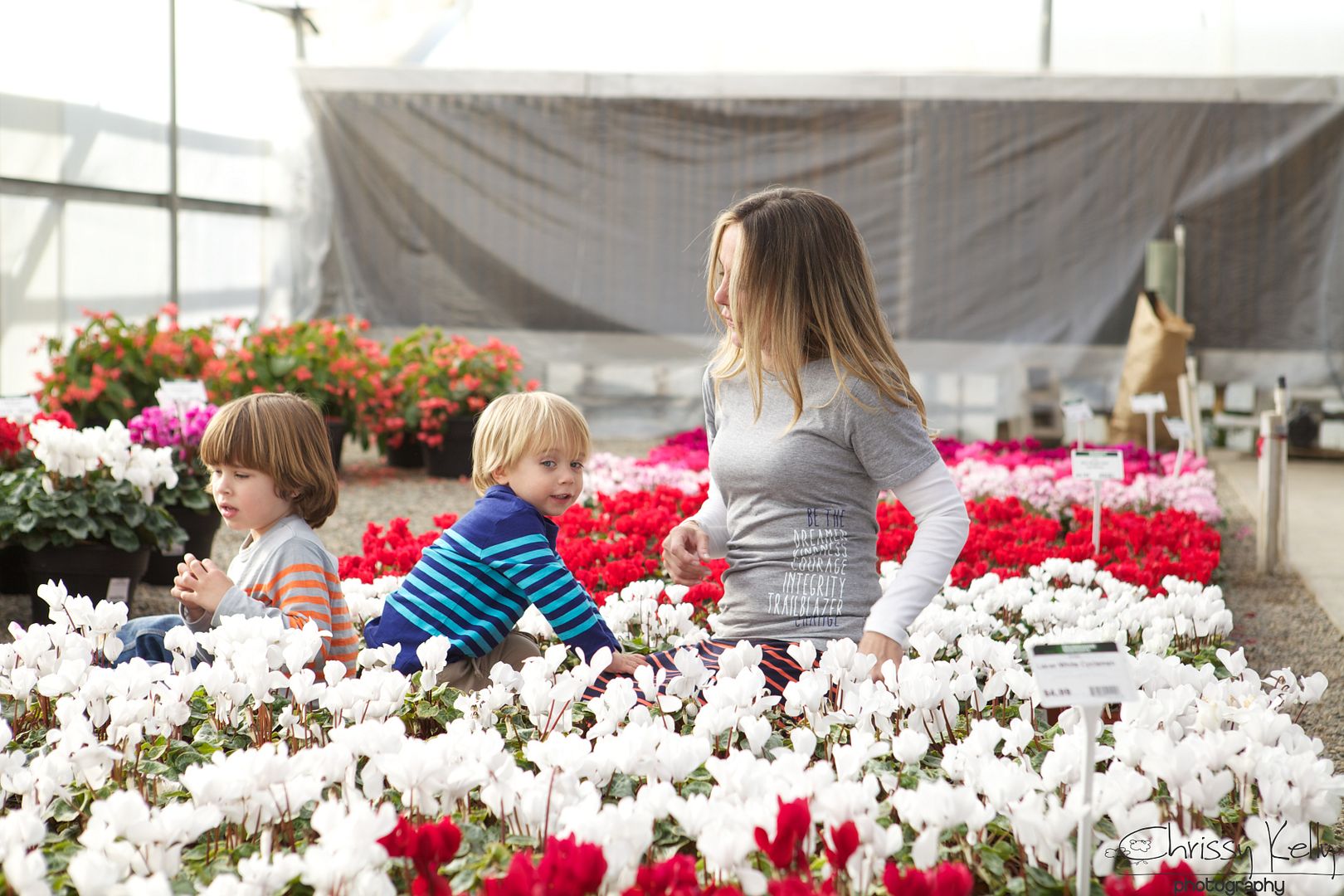 Even in the December temperatures, flowers bloom. Love blooms. Hope blooms.
And here's the thing- I am good learner, but I'm also a good forgetter too. I want this feeling I have to stick around because I hate it when sad takes over. I hate it when my perspective has a flat tire. It makes me wonder, How can I make these life lessons a little more sticky?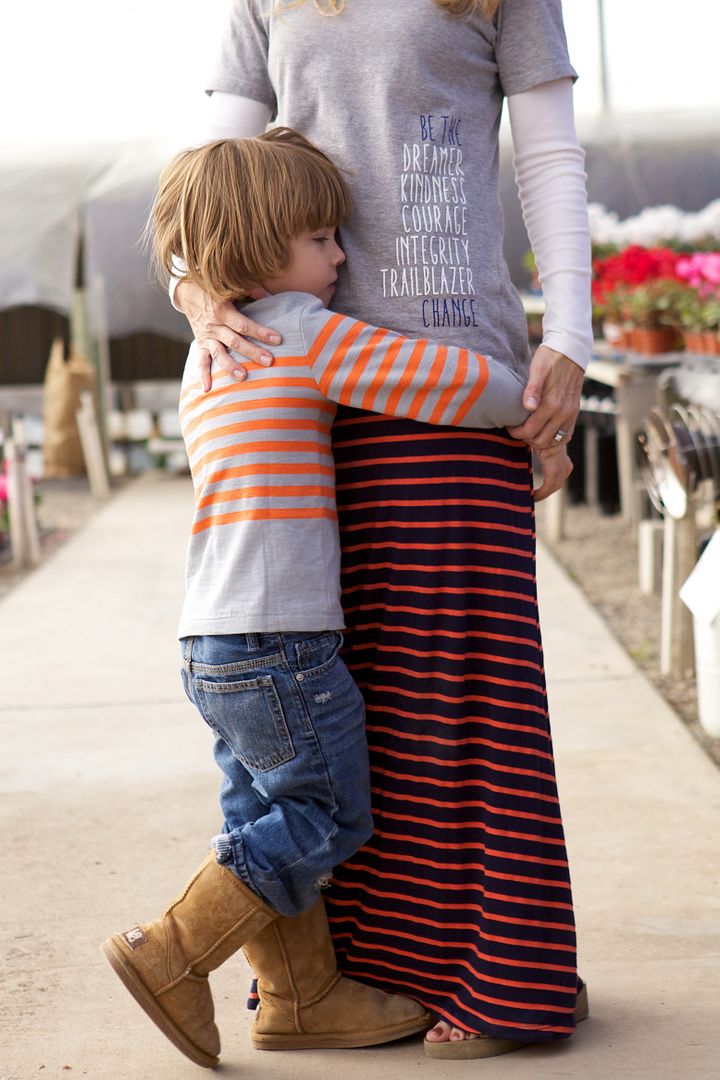 Lessons like- BE THE dreamer, kindness, courage, integrity, trailblazer, CHANGE. Tshirt created by the amazing Kelle Hampton, with proceeds benefiting the National Down Syndrome Society.
Lessons like- sometimes it's a good idea to put on the brakes. Like the ones that weren't on -on this truck, that Greyson just started to drive 4 seconds after this picture was taken. Holy screaming and Mother freak out.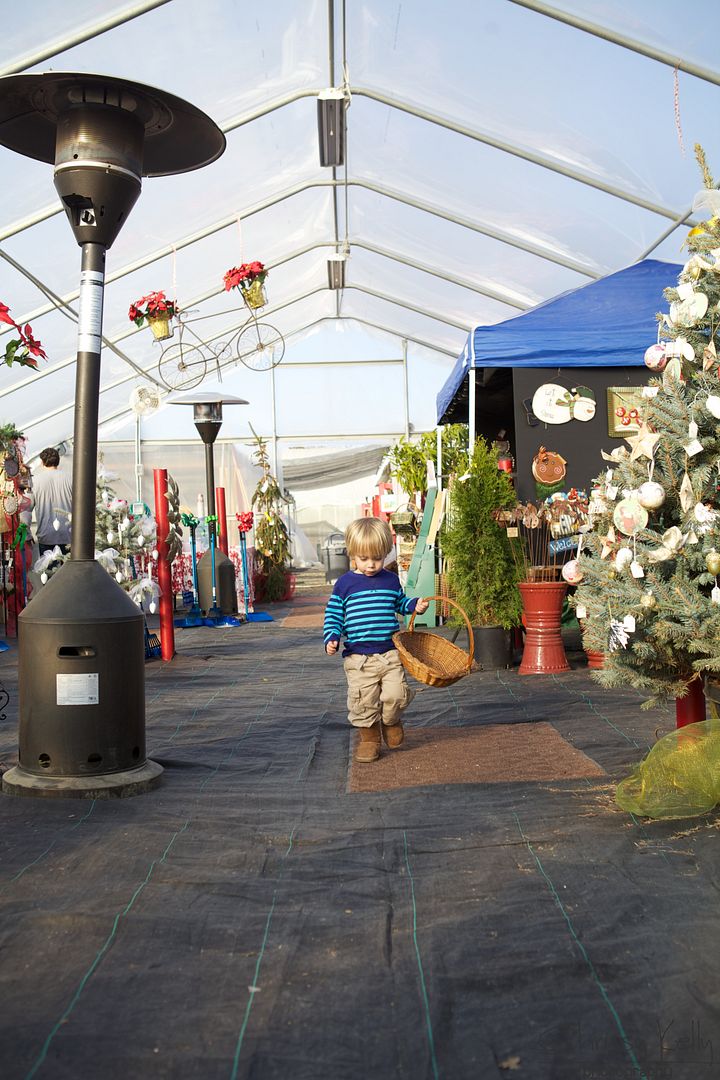 I don't know why-this Christmas Season feels different. Don't let my current calm words fool you, not having kids understand Santa has felt heart breaking in moments...Not being able to sit on Santa's lap or do the damn Elf on a Shelf has siphoned out joy in some moments. But lately it's all just felt hopeful. Like I know if autism wasn't in our life right now, I'd be focusing on the wrong things this Christmas Season. I'm awesome at that sometimes.
So I take a look at my Life and our current circumstances, and I love it for what it is. Cuz there's lots of beauty in it too.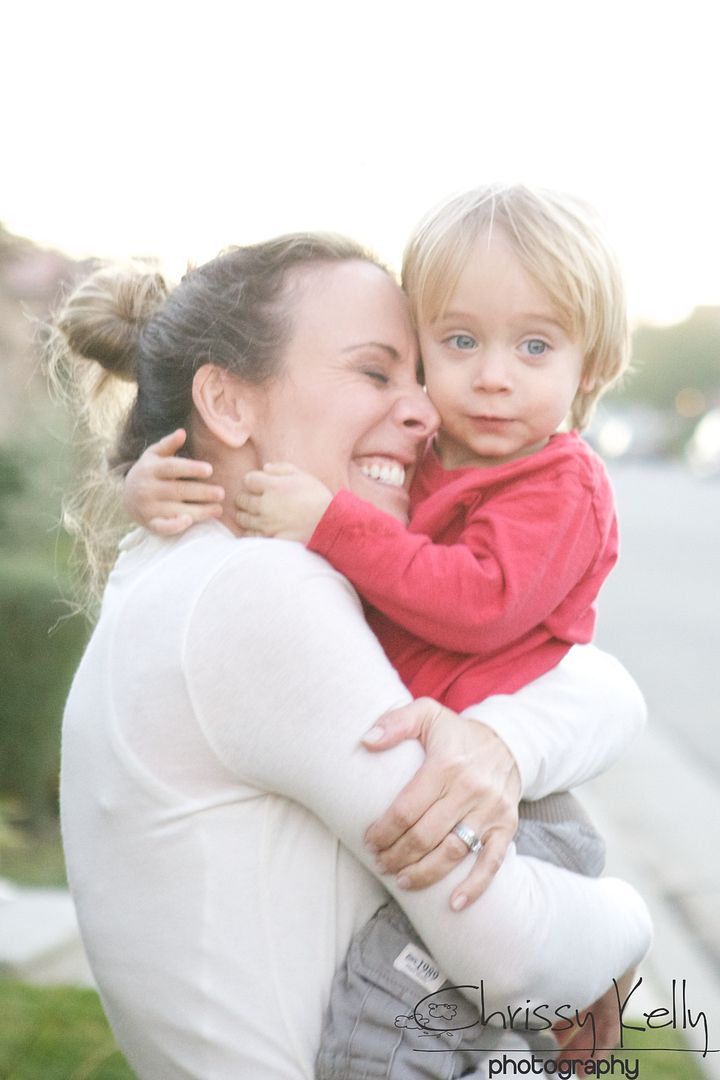 I am prepared to accept all as my teacher- because EVERYTHING is willing to teach us. The unexpected is a tenured professor in our life.
One thing I've gotten from attendng Church, is that Advent- the time we are in now leading up to the birth of little baby Christ- is a time for hopefulness. It's not a time for perfect, it's not a time for neurotic, it's not a time for family stress, it's not a time for heartache. It's simply a willingness to be hopeful...Even if you don't know quite yet what you are being hopeful for.
Once apon a time, there was a guy named Joseph and he was engaged to his amazing gal, Mary. Out of nowhere Joseph finds out Mary is pregnant although Joseph and Mary were not yet married. Even though Joseph could have had Mary put to death-according to the law at the time, he wanted to take care of her and ensure her safety and he didn't want her to be publicly disgraced. Joseph decided ending his engagement to Mary quickly and quietly was the best choice for all involved. One night Joseph has a dream in which an angel of the Lord appeared and said, Joseph son of David, do not be afraid to take Mary home as your wife, because what is conceived in her is from the Holy Spirit. She will give birth to a son, and you are to give him the name Jesus, because he will save his people from their sins.
I imagine this was NOT the life Joesph ever could have expected. I'm sure he was freaking out and maybe even sad- mourning the life he thought he and Mary were going to have--the life he had expected. At the time he had no way of knowing that this was actually a miracle and a gift waiting to happen. None of us do- when we are right in the middle of letting go of what we expected. We have no way of seeing into the future. It was said that Joseph was scared to bring a baby into an imperfect world with bad people and bad things happening- but instead of letting fear drive him, he chose hopeful. And Mary's pregnancy was a time of Hope. Yes, capital H- HOPE.
And it all worked out exactly how it was supposed to in the end. It always does, Friend.
Sometimes I think we all have those fears about raising children in this World. Our concerns were very much like Joseph's. I don't watch the news simply because I can't. I empathize too much and it scares and hurts me. Sometimes humankind can be very disheartening. It's hard to rely on people because they can be extremely disappointing and not always who we thought they were. My heart has been hurt a few times - But our only choice is to risk hurt and remain hopeful. Our only choice is to love, which means we are willing to risk pain. I still believe that despite what the news is saturated with and despite some people I've met that have shown me otherwise- PEOPLE ARE GOOD and love and trust is worth it.
For the most part, no one is living their ideal life. Most of us took a turn somewhere - and if we didn't- life took a turn on us. If there is one thing an expected life has taught me- it's that there are also miracles happening ALL THE TIME around us. Sometimes it's just too soon to tell it's a miracle yet. Many of us stand together unknowingly, embracing the life we have, while simultaneously letting go of the life we expected. If that isn't sacred beauty, I don't know what is.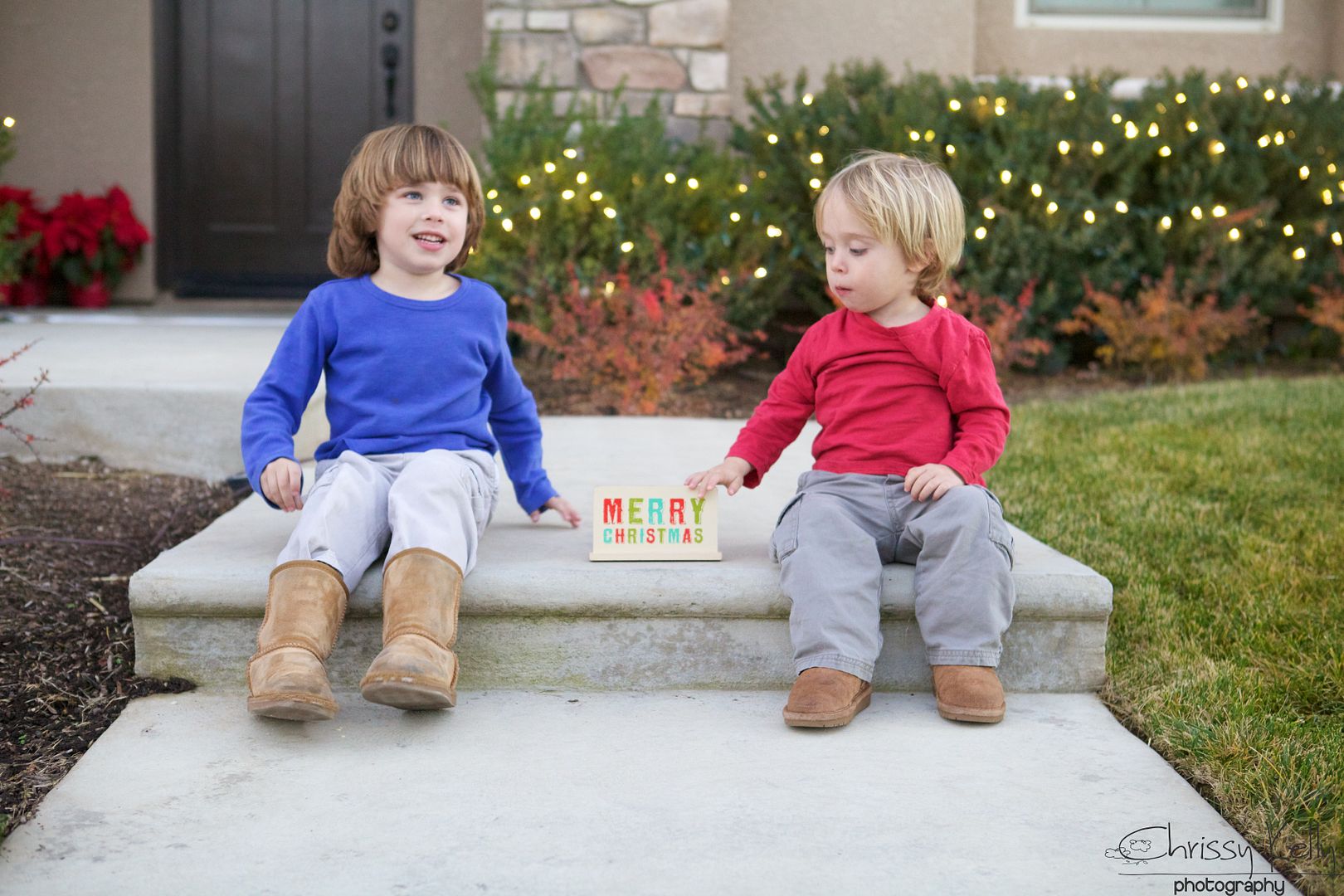 This Christmas stand hopeful with me. And because Christmas is hopeful, Christmas is everywhere, all year long.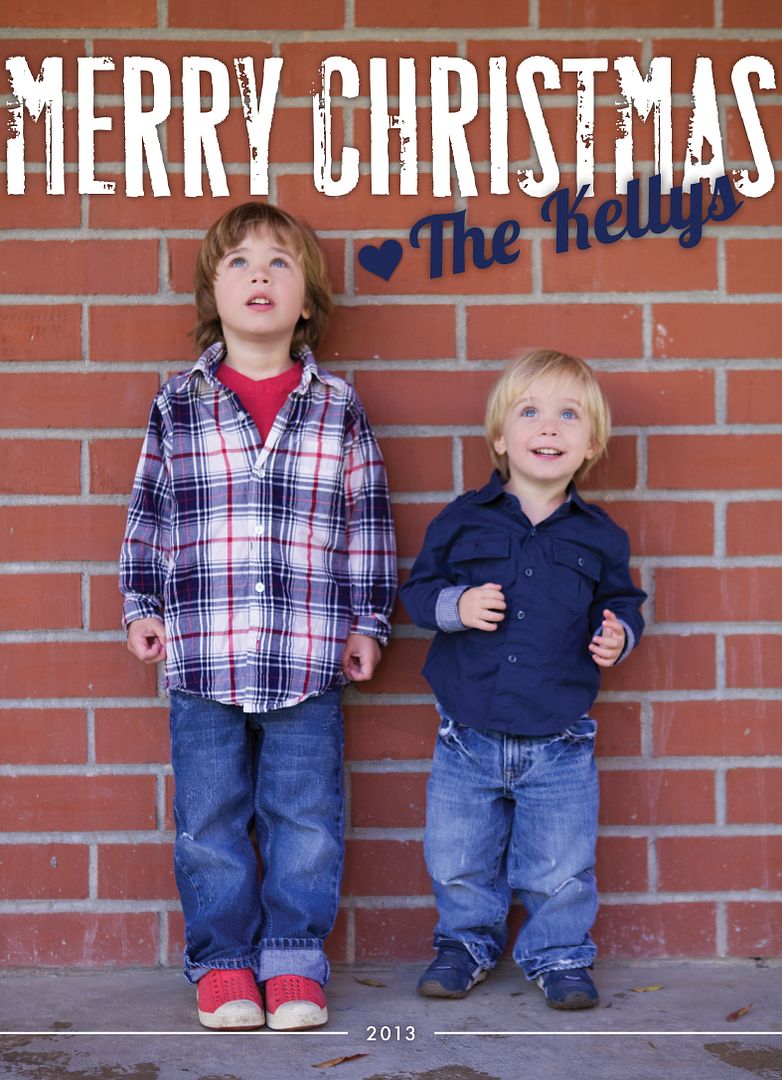 Merry Christmas to all of you (or whatever it is you celebrate!) From our beautiful and unexpected life to yours.
So much love,
Chrissy
Find me on Facebook
and instagram @lifewithgrey