There are so many things people tell you when you find out you have a child with Special Needs. It's hard. It's expensive. It's time consuming. It's scary- you aren't always sure you are doing the right thing. You actually get more than you can handle on a daily basis.
And the truth is, some of that is true, some of the time. This is a club you never expected to join, and the initiation into that alone is quite painful.
But there's more. So much more good in store for you too. Beauty I never expected to find, in the most unexpected of places. Brilliant, amazing, breathtaking things. Things no one can really explain in just words and letters. The same 26 letters that are supposed to be used to order a tuna sandwich.
My sons Greyson and Parker have taught me more about Life than I will ever teach them. They both have autism, and they have to work hard to understand the World. Through interactions with others, my boys have shown me what I can only assume are glimpses straight into heaven. Goosebumps on top of chills moments where everything important in Life suddenly just makes sense. Because of them, I've seen a side of humanity I never knew existed. I've seen such generosity of spirit, unrelentless kindness and raw goodness in its purest of forms. I've met people who show up and help and love and give of themselves completely. People who are so clearly following their calling in Life. Because of them, glimpses into the human soul are made possible, my own soul included.
I want those who walk this path after me to know that there are so many opportunities to be amazed that never would have existed had you been living a typical life. There are beautiful, giving, outstanding humans whom you never would have met had this not been your story. It's a blessed thing to be surrounded by a group of people throughout our days, all with one thing in mind- your child's well-being. We are so grateful. You will meet Teachers who celebrate your child's milestones just as jubilantly as you do. Doctors who truly do care. Friends willing to listen and help. You will be reminded that God is good and that people are kind. But here's the catch- You also must be willing to work to say goodbye to the life you expected in order to be able to fully embrace the goodness in that life that actually was delivered.
Today we went on an amazing adventure. We visited a place called the Heart of the Horse Therapy Ranch, a non-profit organization that offers therapeutic riding for children and adults with many kinds of Special Needs- which as you know, we like to call Super Powers.
As we drove towards the Ranch, city life fell off. We saw barns and tractors, mountains and hills and acres of land. Roads were long and winding and already, I could breathe calmer and easier.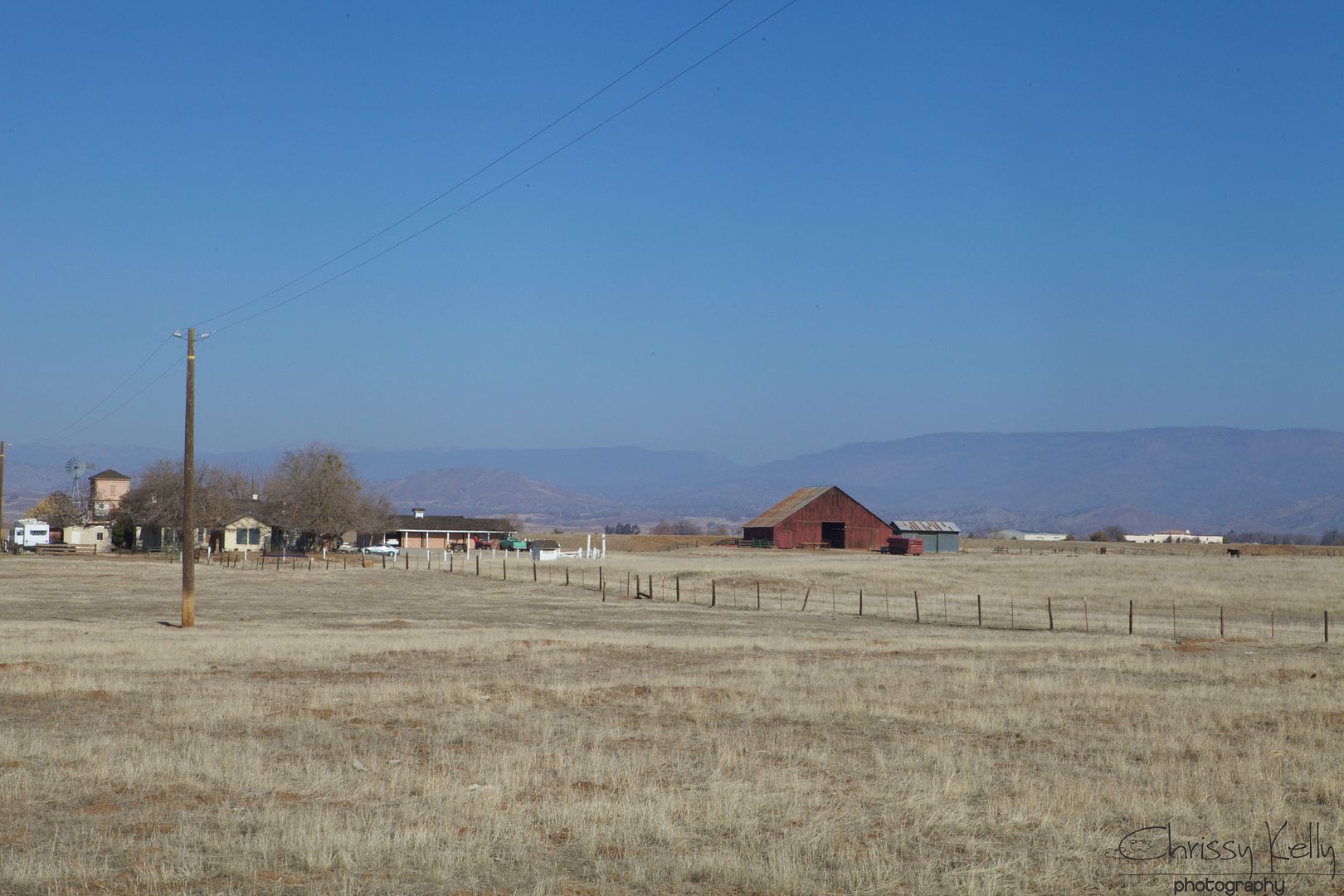 As we parked, we were approached by the owner of the Ranch, Guy Adams. Rarely do you get the opportunity to meet someone like Guy, someone who is so clearly doing the work of their soul.
I tried to have no expectations about Greyson's level of comfort with the horses. I had to stop myself from imagining him screaming and yelling and then refusing to get near a horse. I then had to stop myself from picturing him riding on a horse happily- because I didn't want to be disappointed if he didn't. No expectations either way, I told myself. Just go and be open to the experience.
Guy told me he would hang out with Greyson while I filled out the necessary paperwork. After a few minutes I went to check on Greyson, and I saw this...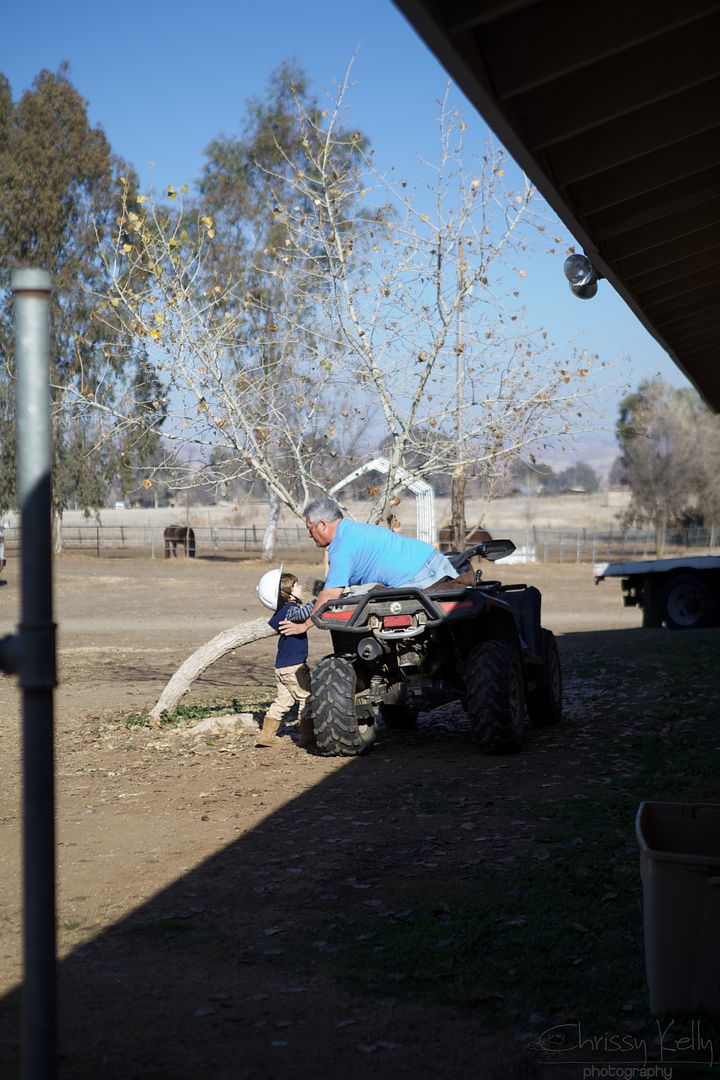 And I just started to cry. Apparently Guy isn't just a horse whisperer, he is a Greyson whisperer too. Greyson doesn't warm up to anyone as quickly as he did with Guy. I knew then, we were going to be okay.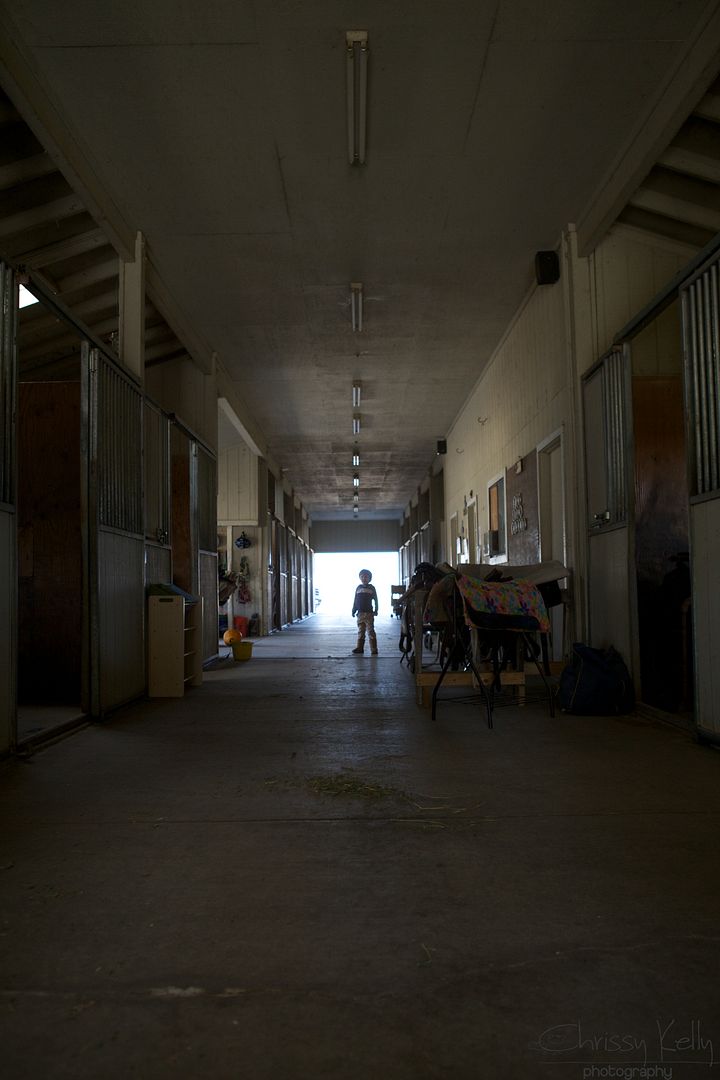 We walked the grounds, met many new horse friends and got to hear many of their stories. Some of their horses have super powers too, and when Guy talks about them, his eyes look like mine do when I talk about my boys.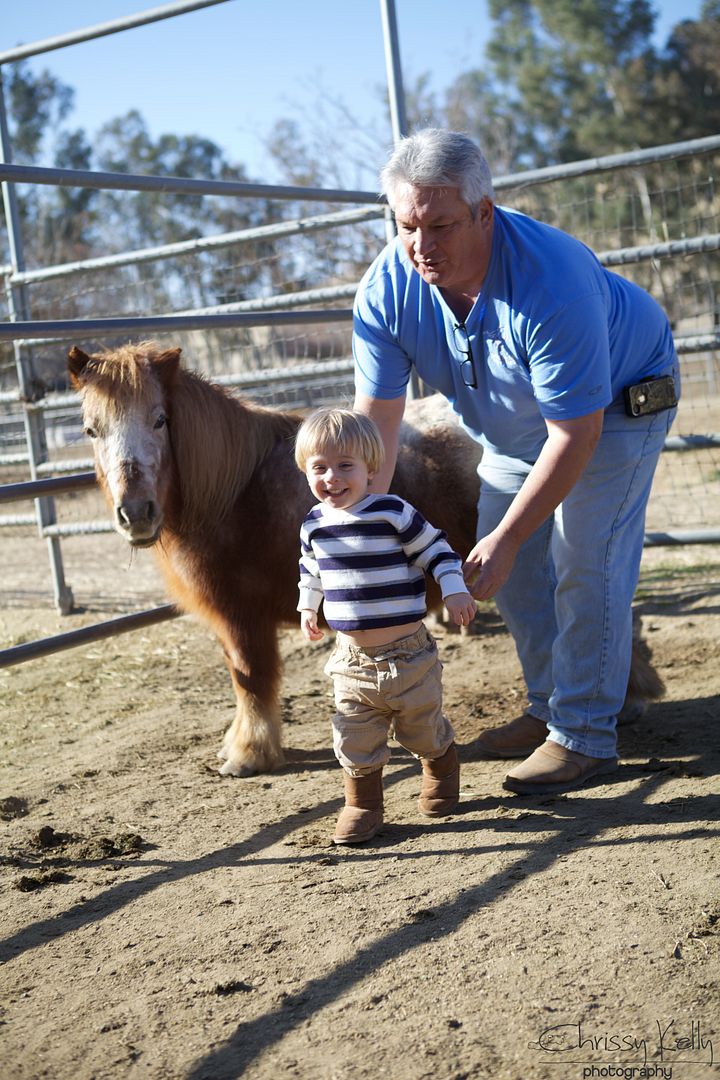 This horse is Lucy, and she was perfect sized for my wee man Parker.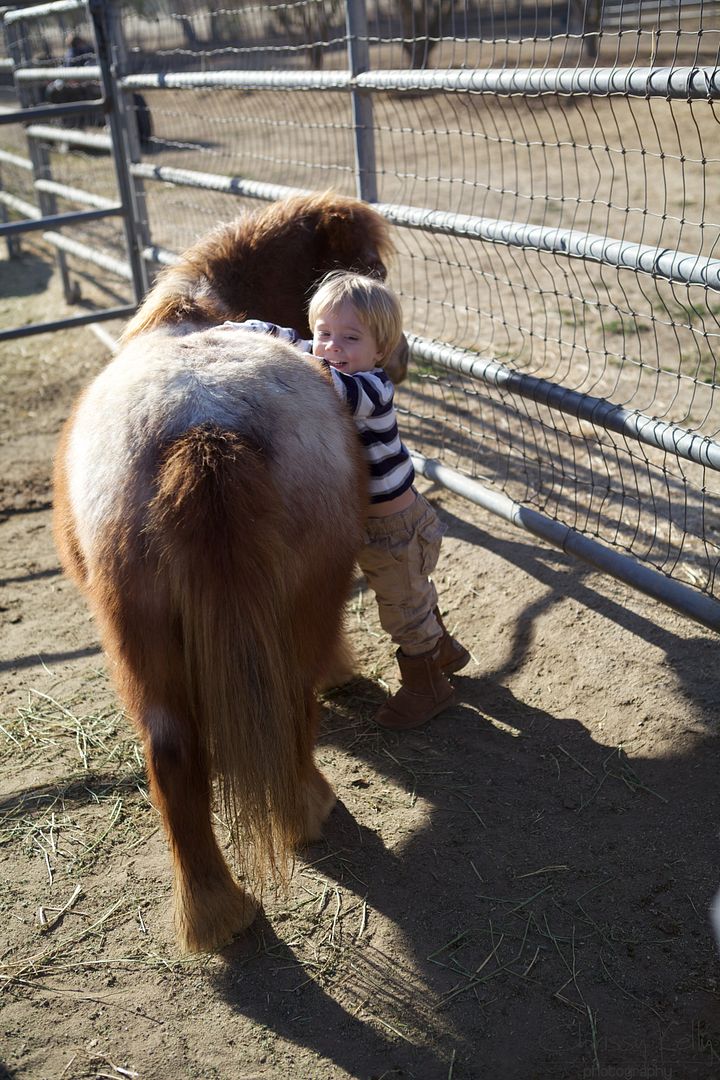 This is Rocky. As you can see, he is a bit of a flirt.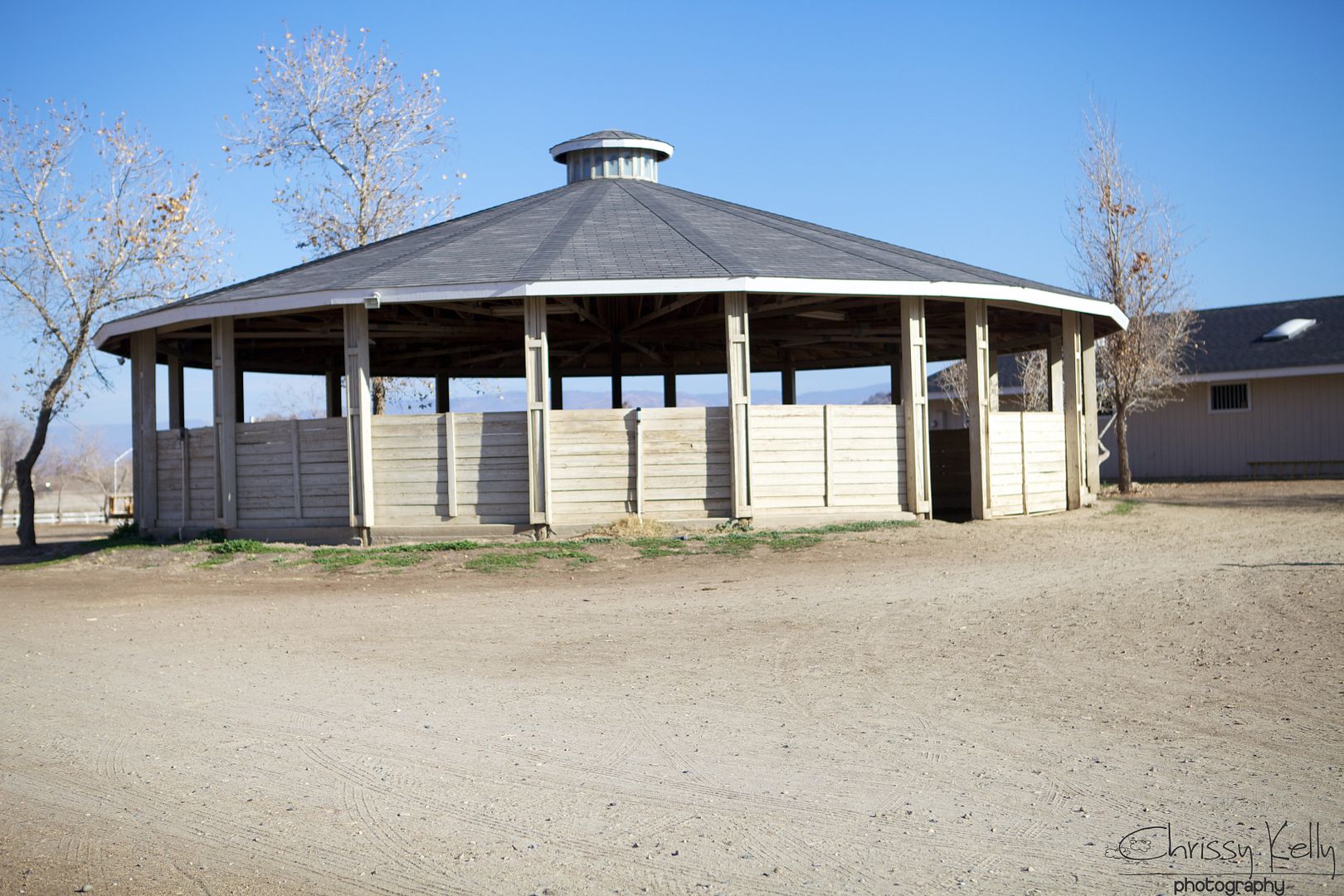 And inside this covered round horse pen, the introduction between Greyson and Little One took place.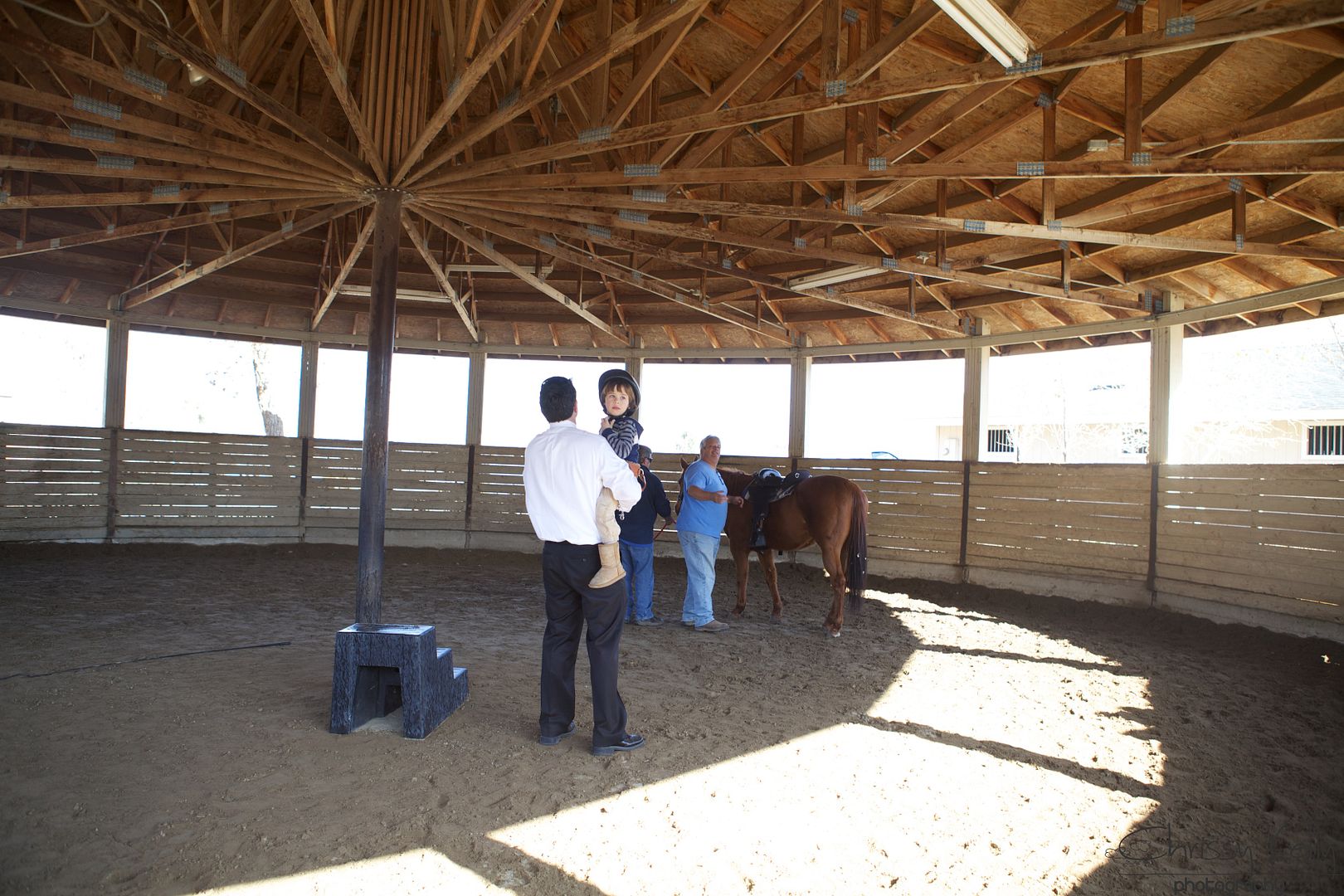 Dad took a break from work to stop by and see us. This is when I started to hold my breath.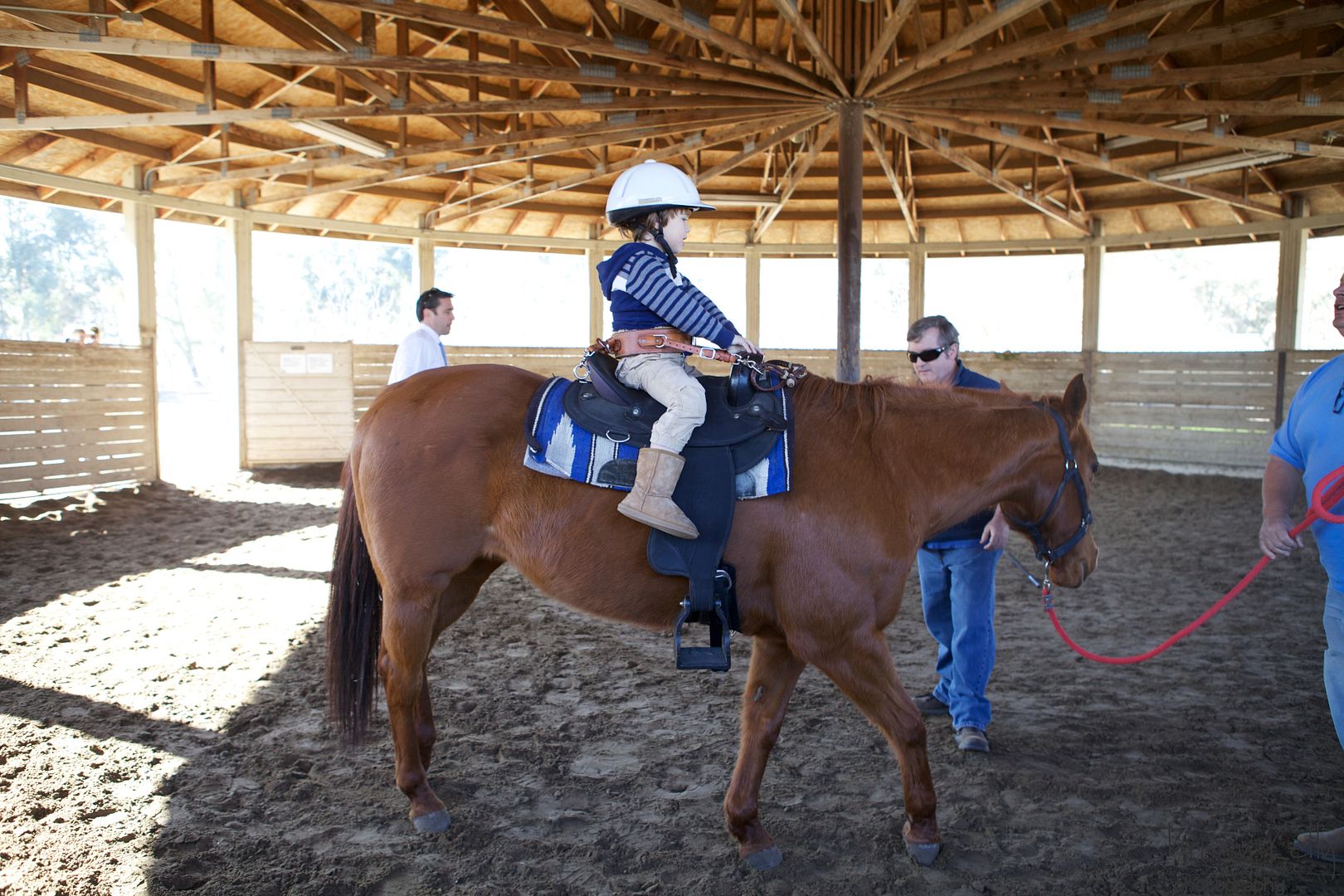 And this is when I exhaled. Little One was calm, majestic, empathetic and compassionate. I trusted him with Greyson completely.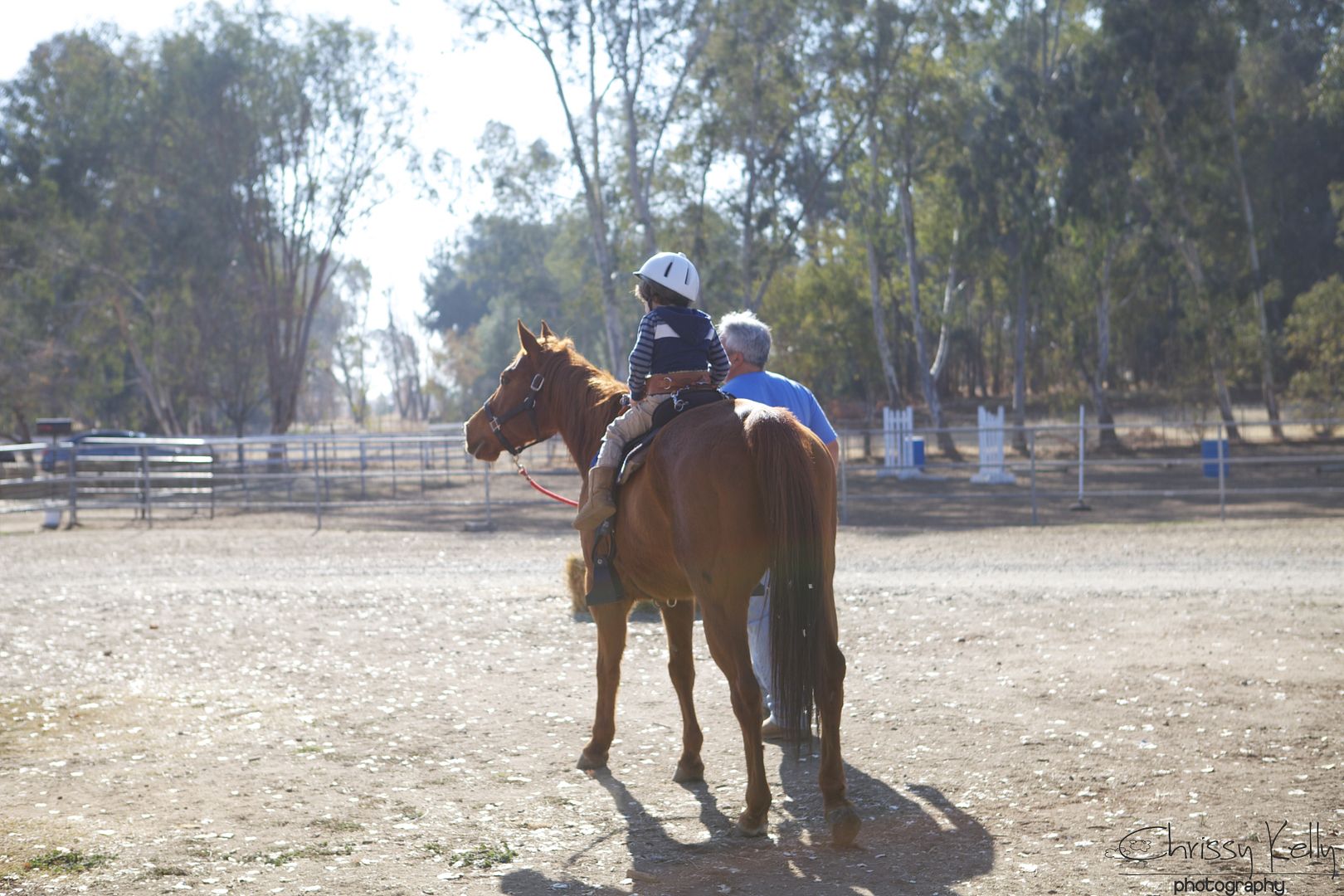 They were so good together, they went right out to an open pen.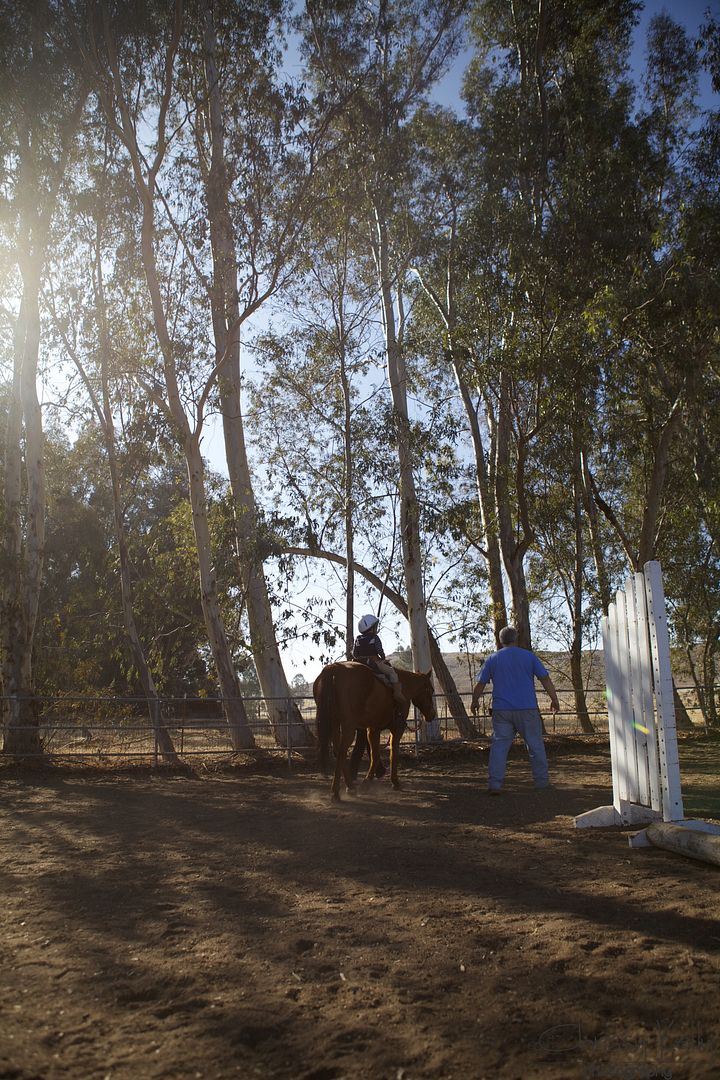 And it was a perfect moment. I've never seen anything so natural and peaceful and so meant to be.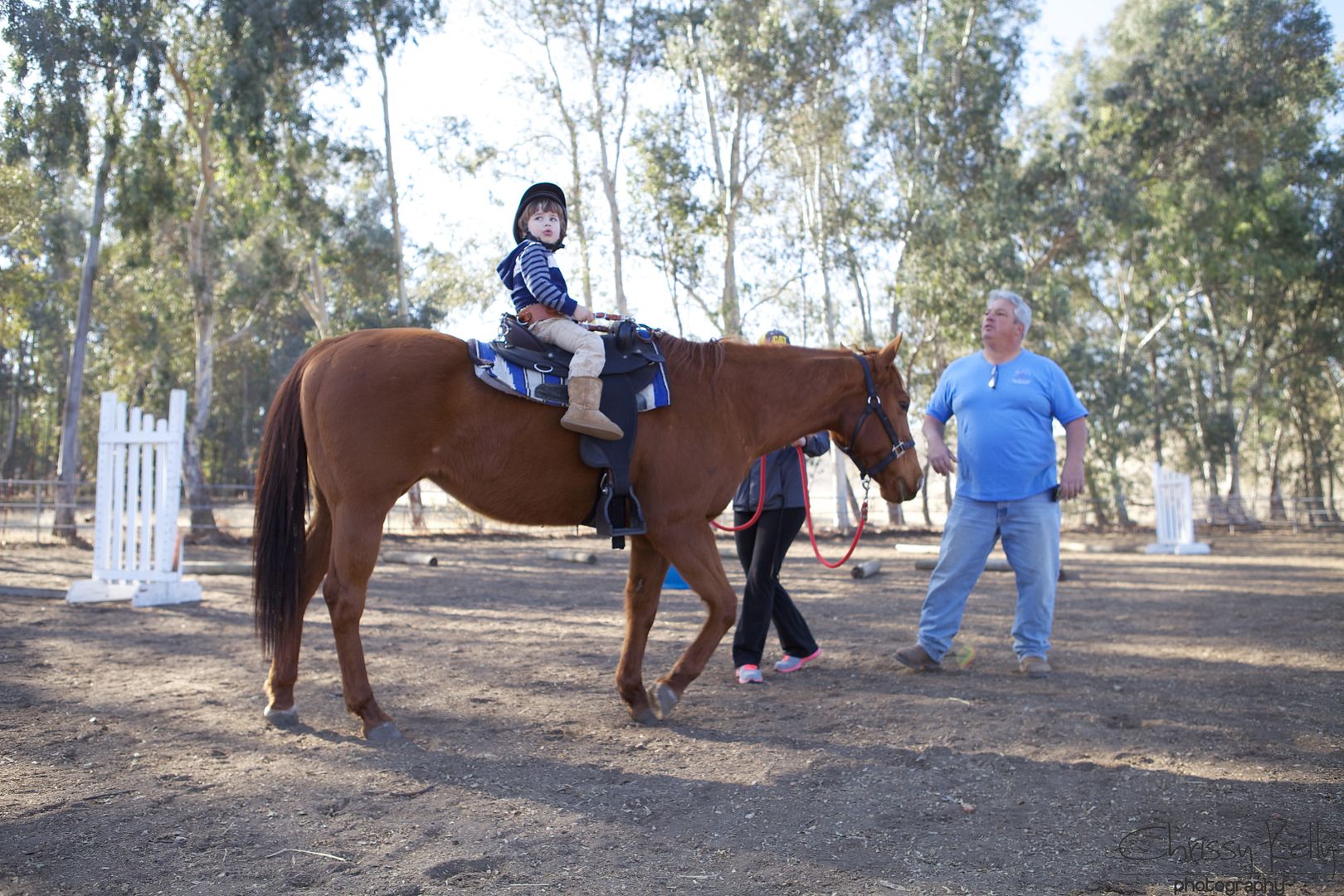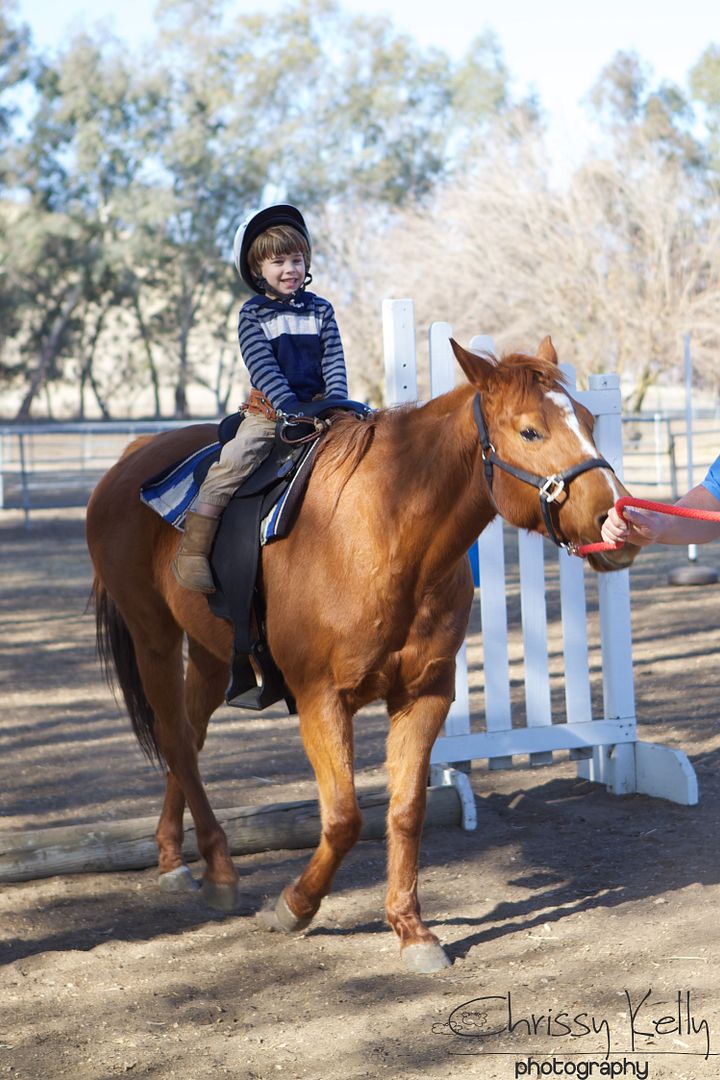 And Greyson was happy.
Parker needs a little more time to warm up. I think he may stick to hanging out with Lucky and watching for now.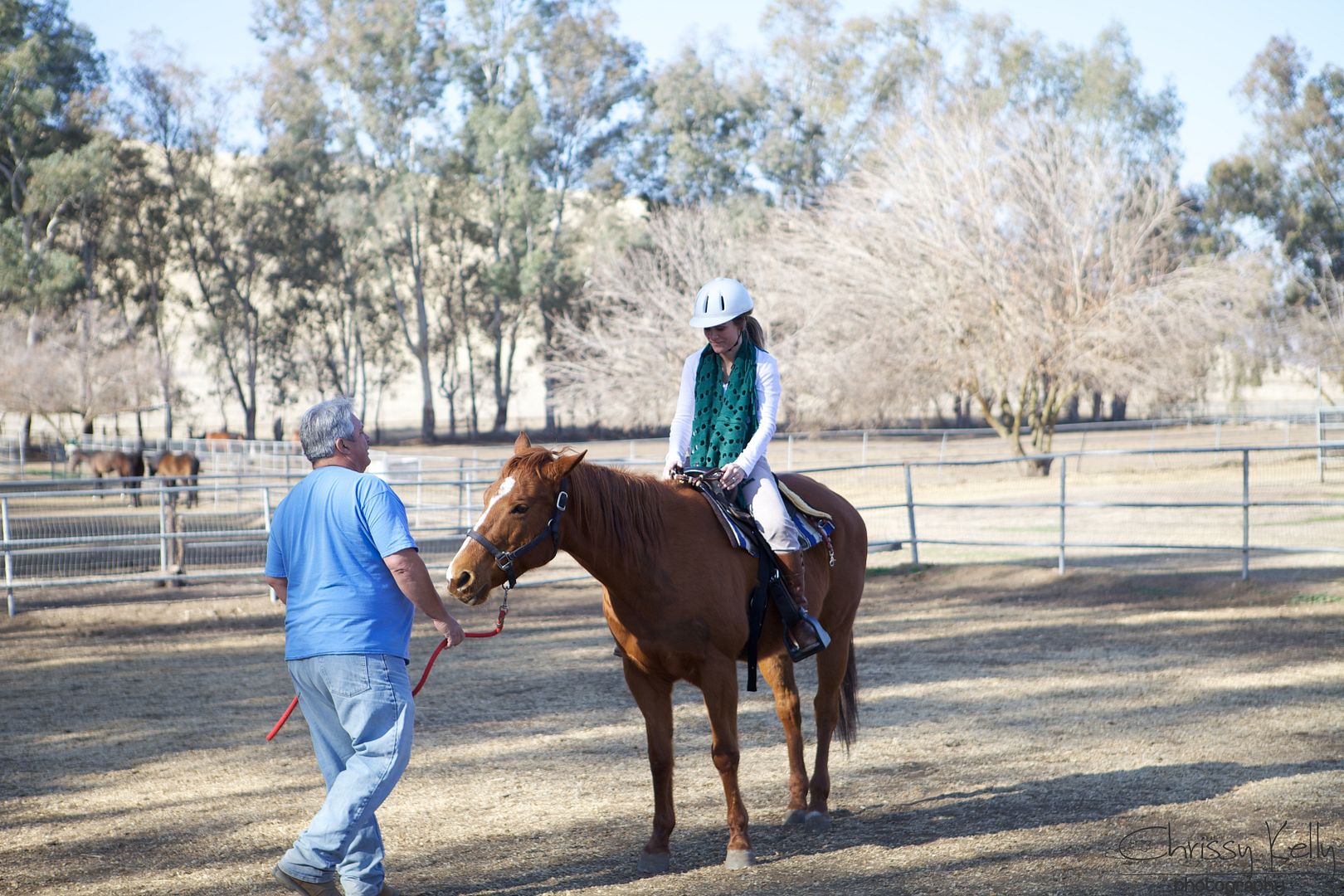 I even got a turn. I felt like I found a long lost Friend. It was pure of organic calm. I am still beaming.
We fell in love with these horses and everything the Ranch is about. If you have a child with any kind of Developmental Delay or Special Need, I highly recommend you look into Equine therapy where you live. Feel free to visit The Heart of The Horse Therapy Facebook page, and share some love with them. You can also donate vet services, Certified Trainers, hay, grain, saddles, helmets or anything you can give. They work by donation only, and they are grateful for any help or donation. They need it to keep helping our community and kiddos.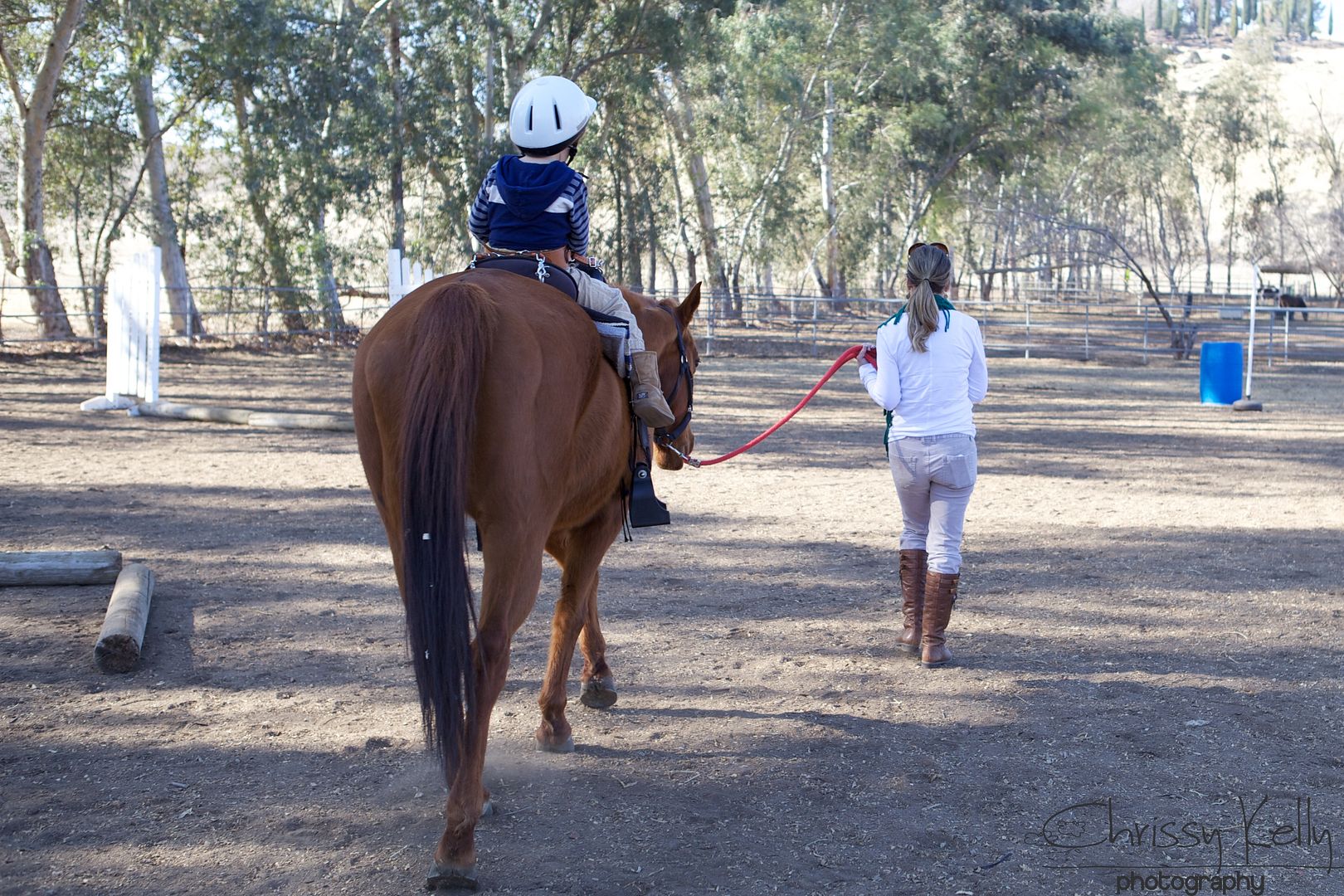 We can't wait to go back again. It was such a beautiful reminder that when it comes to my boys, there are no limits. Anything is possible. Happy Trails...
Love,
Chrissy
Find Life with Greyson + Parker on Facebook