I am so excited to tell you about the overwhelming and amazing response from last week's post about inclusive advertising for people with Super Powers. Over 10,000 people have read THIS POST with over 400 people sharing it on Facebook alone. The share part makes me especially proud because it's an amazing reminder for all of us- we care about each other. People are good.
I want to talk more about it, the details, the people it's connected me with and the thoughts surrounding it, and I will- but at another time. Tonight's post is all about Parker.
I remember waiting for eons for the digital pregnancy test to register. I flipped it over while the hour glass blinked to hide the window while I carried it with me down the stairs of the apartment we were living in the first few months after we moved from Los Angeles to Fresno. It had to be just a few minutes but it felt like days before I finally gave myself permission to make the flip.
AHHHHHHHHHHHHHHHHHH!!!!!!!!!!! PREGNANT. And for a second all the world stood still. My heart stopped it's beat, my lungs stopped breathing and sound ceased to exist. And then WHOOOOOOSHHHHHHHH with a deep breath in all the excitement in the world channeled into my chest and I exhaled with the realization that all of my dreams were coming true. I was at stay at home Mom to my 14 month old beautiful little boy, Greyson and I had another fricking miracle on the way. PINCH ME.
And it's over three years since that perfect day. I got a phone call today from the case worker assigned to the boys at the Central Valley Regional Center- the local organization that provides assistance for children and adults with developmental disabilities. They received the Psychologist report from Parker's diagnostic evaluation for autism, and they were just waiting on some signatures to make it official. Deep breath in. Parker was given the diagnosis of autism, she kindly let me know. And tears sprang forth as I finally heard the words I desperately didn't want to but needed to hear. Here in the area of Central Valley of California the state does not give an offical assessment and diagnosis until a child's third birthday. Parker failed an autism screener and qualified for Early Intervention services when he was 20 months old.
It's been an extremely introspective afternoon, thick with nostalgia and sadness and happiness and relief. I can now say with certainty what I already knew in my Momma's heart to be true. Once upon a time I would have thought those words would have been my biggest nightmare. There were nights I laid awake fearing them like a scary monster's presence under the bed. But now I know that life goes on after this. It has to. And we can either participate with head turned up towards the sun or we can grow bitter and hide. Somewhere deep inside I can still remember- I want to play too.
It's just a tad bit easier the second time around but it hurts. And my throat hurts from the mess of tears trying to get out. And when I try and give my self permission to cry it won't come out-maybe because it will hurt more than I have time to hurt right now.
From the moment you find out you are pregnant you do everything you can to ensure their health and safety. Healthy eating and prenatal vitamins and doctors visits. And the first time you hold them in your arms you understand that a love so undefinable by words exists, and that it now belongs to you. And it is a great responsibility to love something so much, because with it also carries the great burden of the possibility of pain. Love is a risk we must be willing to take.
And instead of asking God-
Why me?,
I will honestly try and answer it for him by living-
This is why me God
.
This is why you picked me to love the greatest gift I've ever known
.
Thank you.
And more than ever, I want to celebrate this unexpected life. I want to help those that walk with me and that will come after me. I want to teach others about autism. I want to live a happy life, and by doing so remind others that happiness is created, and it can be born out of circumstances you may not have chosen for yourself.
And it's no surprise that my friend Kristi sent me this amazing and bad ass cuff over the weekend.
Can you read it?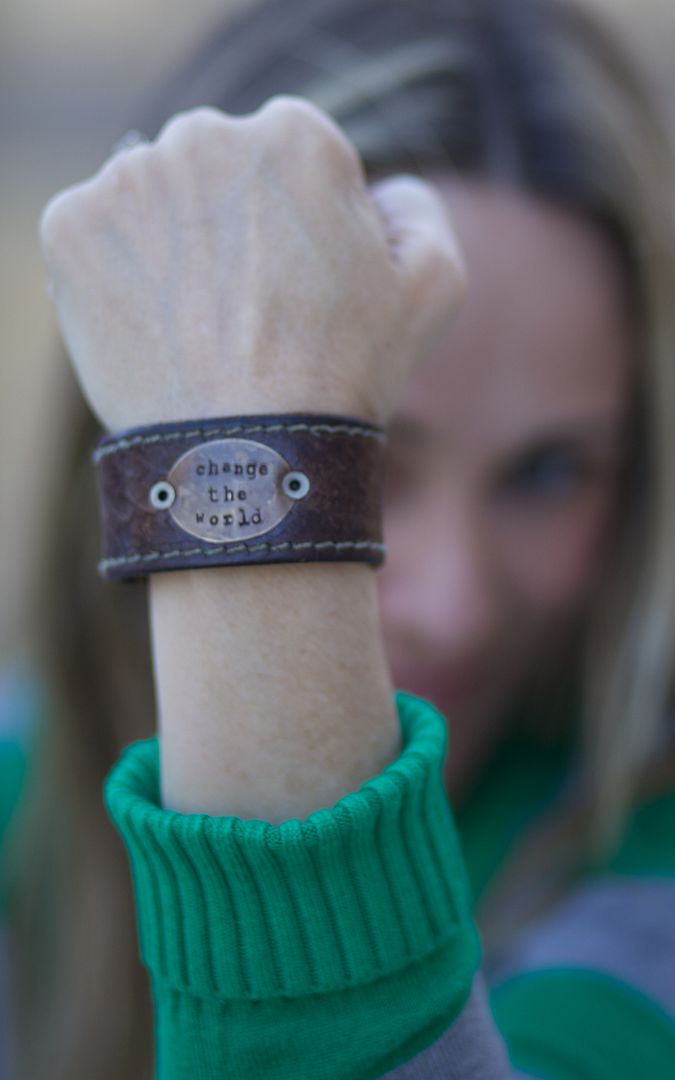 Here's a close up. It can be found through HERE.
God certainly had a hand in the timing of that gift. He's been nudging me all weekend with signs that I'm not alone. Today this cuff was like my own Wonder Twin Power. The solid weight of the soft worn leather on my wrist was like a hand on my shoulder saying- I promise- even when it feels like it, you aren't alone.
I'm feeling a strange mixture of broken and achey and grateful. Broken for things I can not change, and grateful that I finally heard the words I needed to hear to move on. Sometimes the horrible part is only the beginning of something amazing.
For now, I'm going to continue doing what I do every day...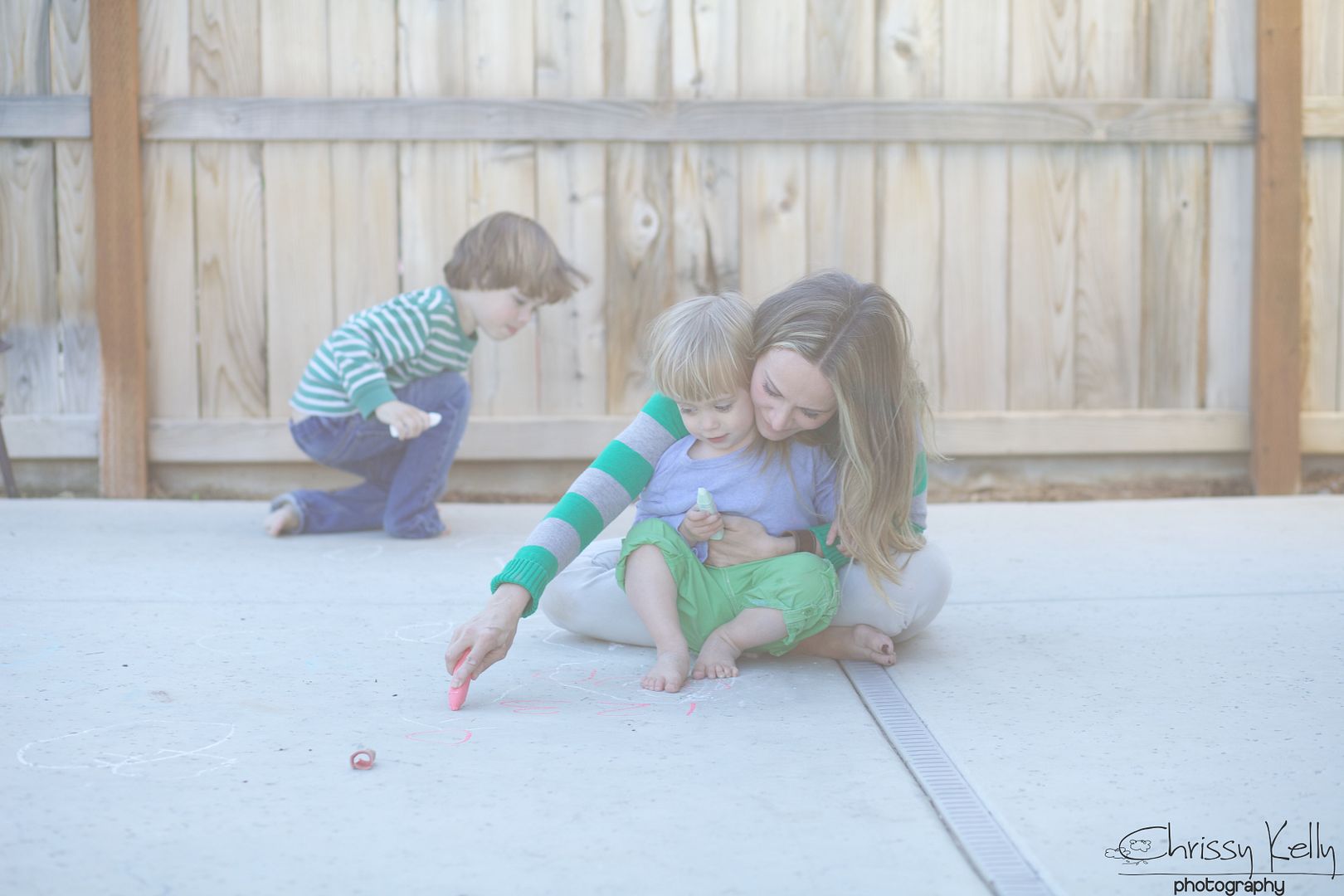 Wake up and Mom my heart and my ass off every single day, and enjoy the incredible and sacred gifts I've been trusted with.
And Doodle is going to do what he does best.
Because he IS- daily. You can find the Awesome sign HERE.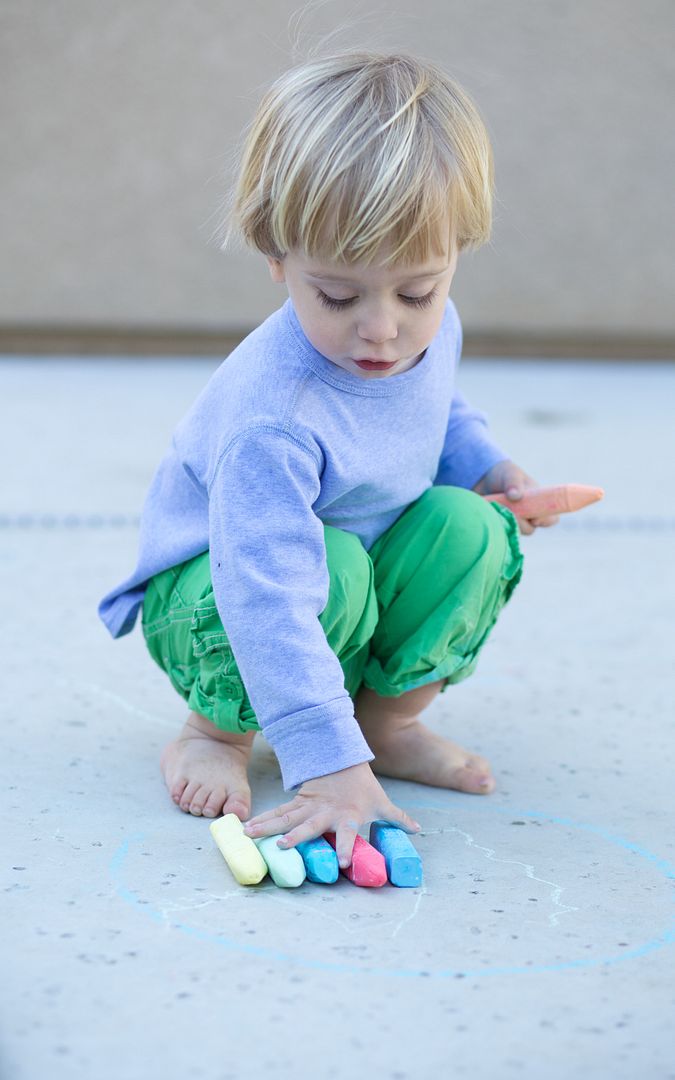 It's up to us to create our own beautiful and unique happiness and the good news is we get to use all the colors in the world.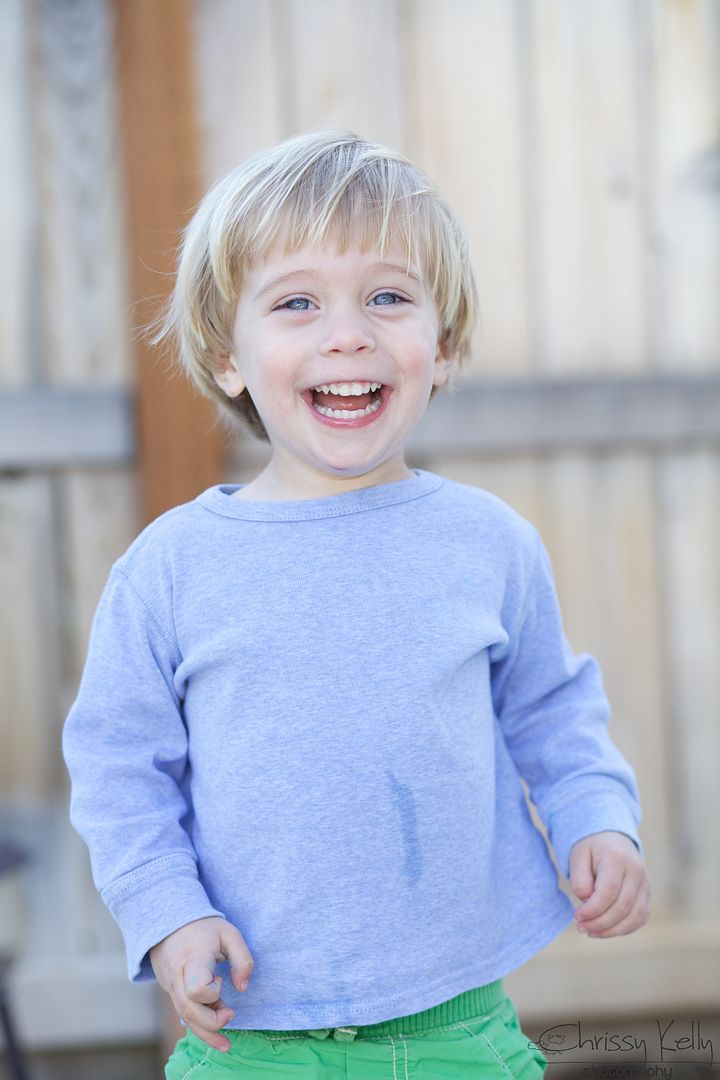 I love him so much it hurts. I love him more every time someone says that he looks like me. I love him beyond these letters stuck together will ever be able to convey. I'll do whatever it takes to give him a good life. I can't promise him one free of pain but I can promise him one full of love. And at the end of this tough day, the grateful rises to the top. Grateful for all the sweet texts from friends. Grateful for all the love from YOU- here reading with me. This is Life. I'll take it all. It makes you laugh and it makes you cry. It's everything you've ever dreamt it to be, plus a few things you wish weren't true-- and some you wish were. It's a package deal, and I'll take it all.
Love,
Chrissy
Find me on Facebook