A longing for control is adhesively stuck to my bones. I don't know where it came from and I don't know why it's there, but it has ridden shot gun most of my life.
My need for control often hurts. It makes me feel like I'm spiraling out of control when something little changes. It gives me a headache, stops me from falling asleep at night and makes me clench my jaw much too much.
There are catepillar parts of my need for control that turn into butterflies too though. I stay on top of the boys schedule and know what programs they are working on in Behavior Therapy. I know our hectic and frequently changing schedule. I make lists and get stuff done. Sometimes being in control feels good. Except when it comes to all the very numerous things I cannot control at all.
A couple of weeks ago I was feeling overwhelmed and incredibly insecure. I started thinking- what happened to you- you turn 40 and suddenly get insecure? I thought life was supposed to be moving in the opposite direction. And then I realized what actually is happening is I'm going way outside of my comfort zone more than I ever have before. I've adventured in ways that have been completely out of the control of my tiny little bubble. I created the Beautiful Super Powers event and with the help of two other awesome photographers, had the privelegde to photograph 30 children with Special Needs. Something I've always wanted to do ever since I realized I was part of a club I never asked to join. I traveled to the San Juan Islands for a writing retreat where I didn't know a soul. I've started really writing my book- Little Light Bulbs. And I've shared it and have reached out to numerous writers and ever a few agents. I've gotten feedback, both outstanding and totally awful. I've started taking an online course at Stanford called How to Shape Your Truth: Memoir and Creative Nonfiction. I'm hosting a fundraiser for our Autism Speaks donation page HERE. It's not at all easy to put yourself out there in these ways, but I keep doing it because the more I do it the more I realize that is my life and much of the good stuff is up to me. It also feels so much more amazing than sitting around at the house hoping something good will just come and knock at my door.
Michael and my first year of marriage was really hard. I might even say horrible. I don't know what exactly changed between one day and the next, but I think part of it was a lack of choice. Whenever we would get into a disagreement before I would always think- well, at least we can break up.
But breaking up isn't an option for marriage. There were no choices. Oh, you are a newlywed- just wait- it won't always be this blissful, people would often say. And I would keep my secret deep inside, because that's how things were supposed to be- but they just weren't for us. I don't think I told a soul how miserable we both were. I moved into our guest bedroom for a few weeks. I felt so inadequate and scared. We went to counseling. First- to really, really, cheesy bad terrible counseling. And we kept looking until we found someone better. We worked at it. We got better. Not perfect- better. We still have to work at it and that is our choice. But at least it feels like it is something within our control.
Choices help us feel like we are more in control. I try to give Greyson and Parker choices as often as I can because it helps the out of control feeling they get from not being able to express themselves. Like his Mother, Grey has a deep need for control.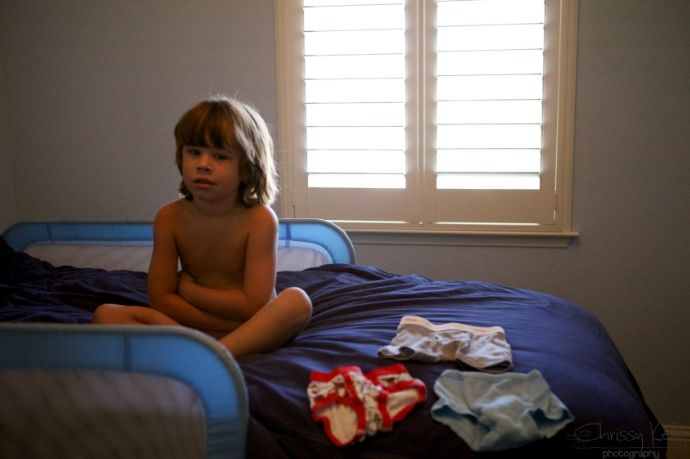 Sometimes giving him even simple choices helps him feel like he is in control of at least some of the things in his life.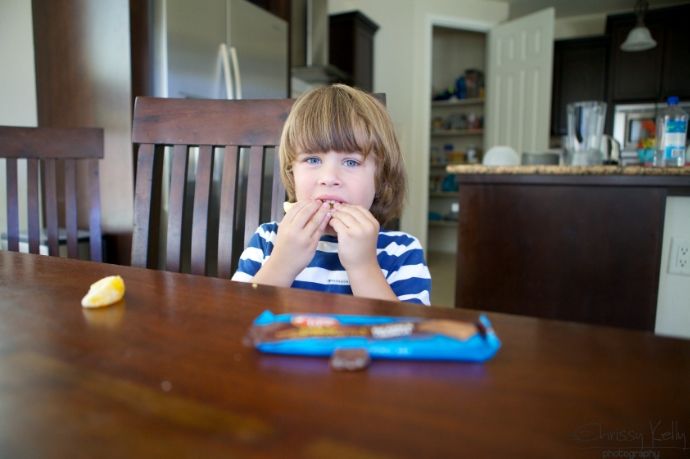 Every so often I have to gumption to get Grey to try new foods, something he hates doing. Things go easier if it's up to him. "Grey- if you try orange, you get chocolate." I placed both items out in front of him. We debated with our eyes. He attempted to grab the chocolate for free. "Nope- If you want chocolate, first orange. That way he had a choice- he didn't HAVE to eat the orange, but then he also would not get the chocolate, or he could try the orange but at least also get the chocolate. He choose both and it was awesome.
Tonight we went to swim lessons.
Doodle is in Heaven.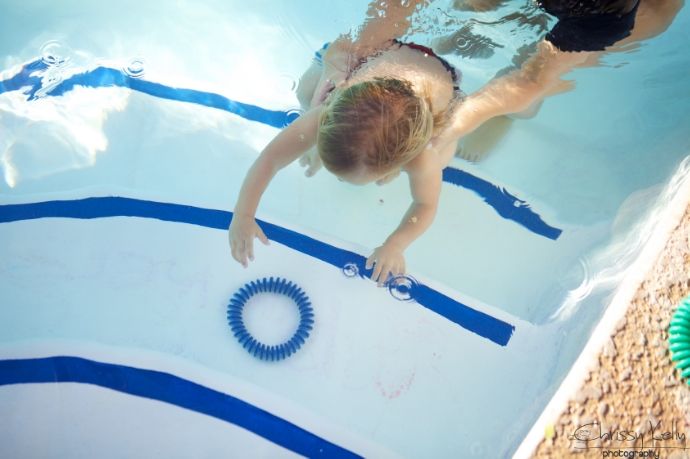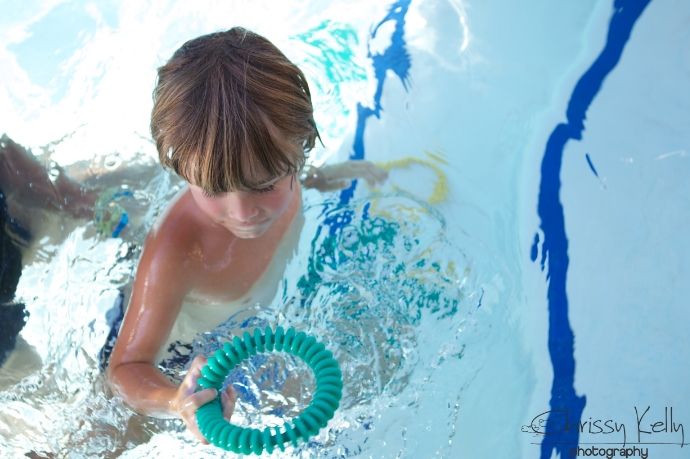 But it's much harder for Grey. For him- swimming is hard because not much of it is within his control. We make him go and then his awesomeTeacher, Jamie makes him do things he hates. Although he adores being in the water, it's always on his own terms, and it NEVER involves getting his face wet at all- or going under water. Swimming forces him so far out of his zone and everything about it is happening at him- not to him from his own choice. But he's doing it, and getting better and better each time. Tonight was his fourth lesson.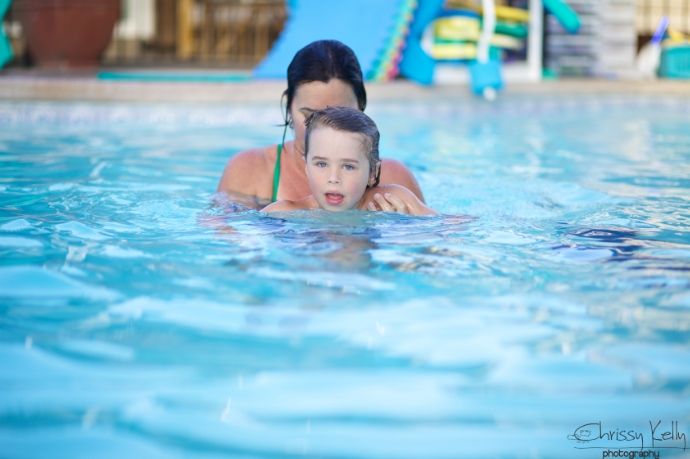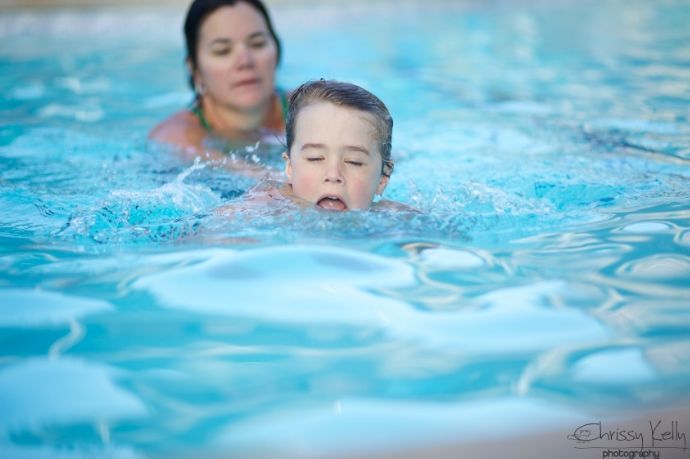 And he's quickly realizing that the more he lets go of his rigid control- the more in control he actually is in the water. He's getting more horizontal- instead of sinking himself from being so up and down.
And with a courage so intense that it's contagious- he did this...
His knees were knocking and his hands were shaking in fear and I was holding my breath- and he finally jumped right in. I was the proud Mom sobbing at the pool. I can't believe how far he's come from his first few visits of crying and screaming and tears.
In fact, tonight he didn't want to get OUT of the pool when it was over. HE DIDN'T WANT TO GET OUT!!!! I am still clapping and screaming and jumping up and down. Greyson and I have watched this video three million times tonight already. Drowning is the leading cause of death for people with autism, so this was a HUGE deal on so many levels for my heart. He will be swimming-swimming soon. And I just know- it was be like he found a long lost friend in the water. For all the moments of sad and fear and feeling the whimpering aches of pain in my heart at night- this is a moment I will never, ever forget.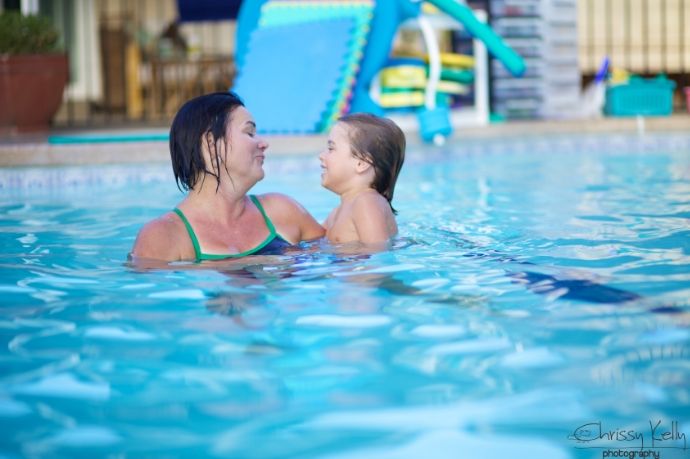 And thank you Jamie.
We become most powerful when we admit we are powerless. When we embrace that some of it is not up to us. There is design and reason for every little bit of this ride and trust me- it's divine and gone in a flash. So often perfection is right here with us and in us already. And if we focus on what we can't do or don't have- the joy that has our name written all over it will go to waste. Don't let yours go to waste. I won't let mine either. Our journey here on earth is so on purpose.
So much Love and giddy happiness,
Chrissy