Hot summer sweat trickles down the back of my legs. A perfect evening of memories collected and stored up in my head as this week's happy.
Tonight I was so tired and all I wanted to do was lay in bed and read. At 7pm I was ready to put on my jammies and call it a night. "Do you want to go to the Farmer's Market?" Michael asked, referring to the weekly event that occurs a few miles from our house which is usually my favorite (next to smiling- smiling is my favorite) (And name that movie).
Ughhh...nothing sounded worse- leaving the house in NOT pajamas, finding a parking place, chasing the boys through the 100 degree heat. So I even surprised myself when I responded with a "sure".
As soon as we arrived a sea of black shirts poured in. I saw a sign that the Fresno County Youth Choir was going to perform and as they lined up my excitement grew.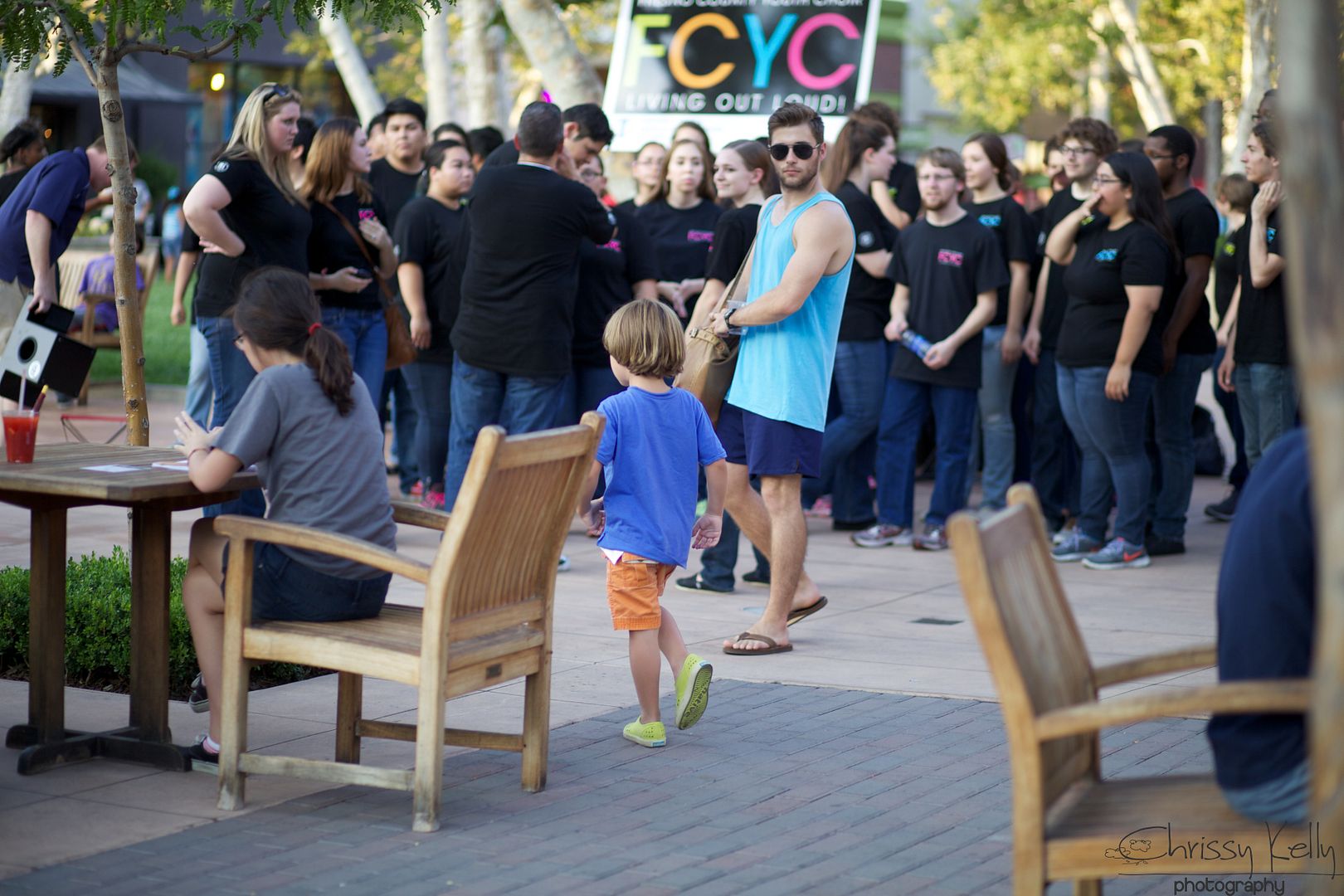 Greyson can not speak in words, but he can hear in music. He lets the symphony of sounds overtake him and it's powerful to watch him.
"Grey- MUSIC!" I exclaimed and pointed, practically jumping and flapping myself. I couldn't wait for his excitement, because he always shares it with me and everyone around. The director announced the first song- This Little Light of Mine. The tears rushed up my head and were ready to pour out my eyes before the singing even began. Because that's how I always think of my boys- a light that I want to shine. And I want to share their light because it makes the whole world brighter. I felt like God wanted me to be here to let this music fill my ears and break the heat/life/tired funk I felt all day today.
Ahhh, you should have heard them sing. It was like a great episode of GLEE times infinity. The music vibrated and shook the world and filled the outside, swirling instantly to all the sad parts and making it better. Music has the ability to take people everywhere all at once.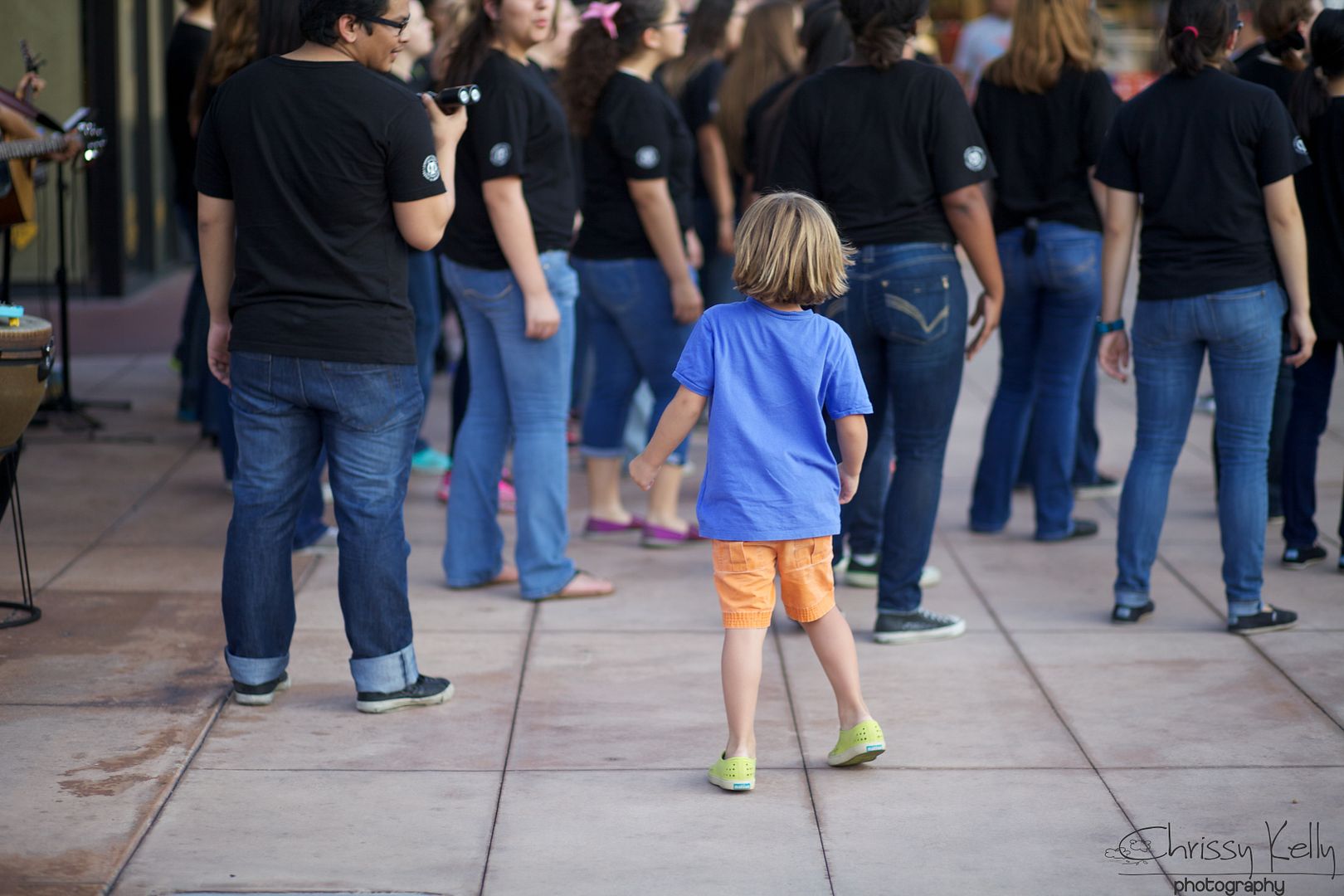 Grey inched his way into the choir, mesmerized.
Sometimes he stood and watched, still and quietly fascinated just soaking it in to his core...
And then you could see his unfiltered joy bubbling and building up...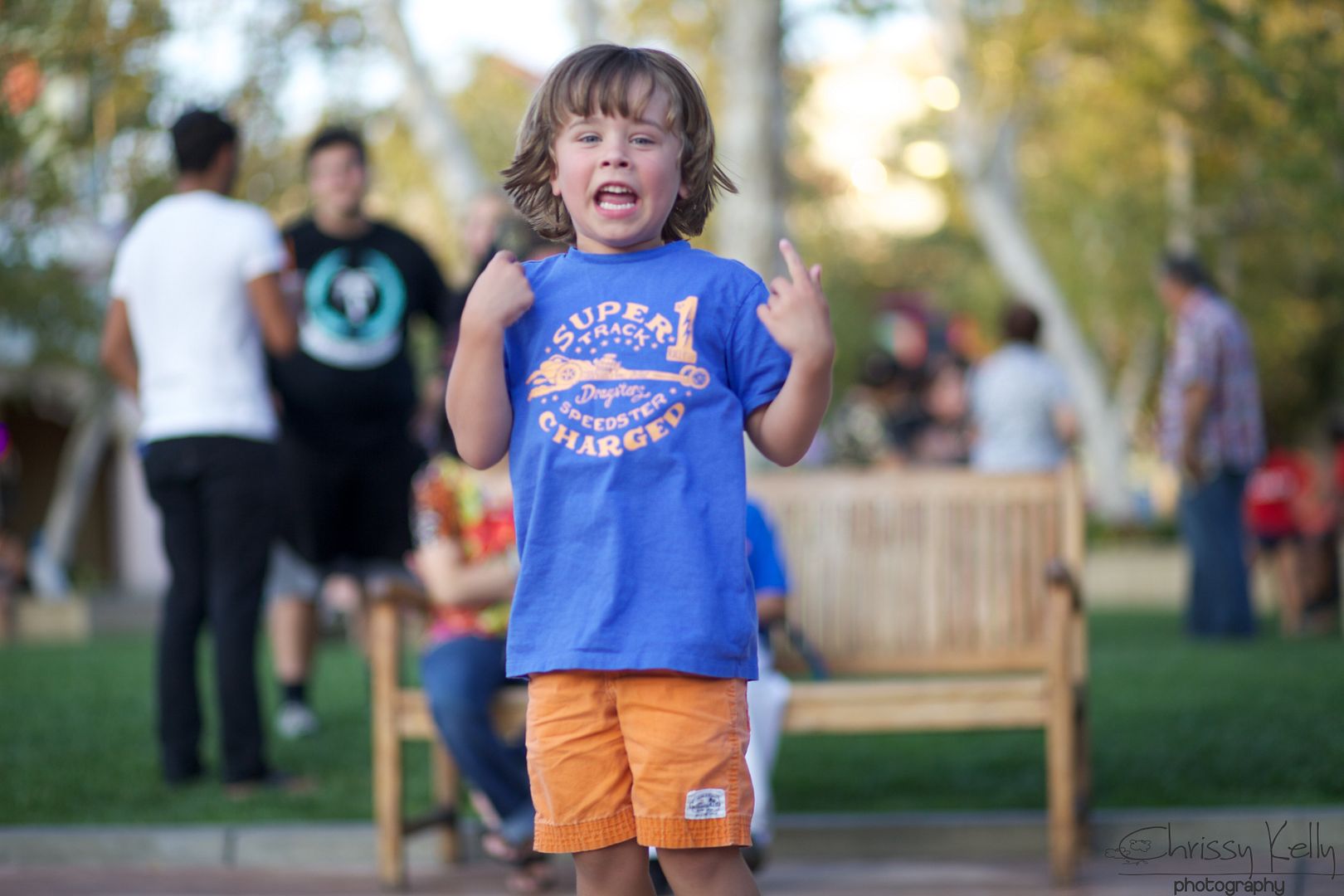 And then he would just kind of explode into a million pieces of happy that scattered all around.
Which I'm now quite certain is exactly how we should do music. And life.
Grey jumped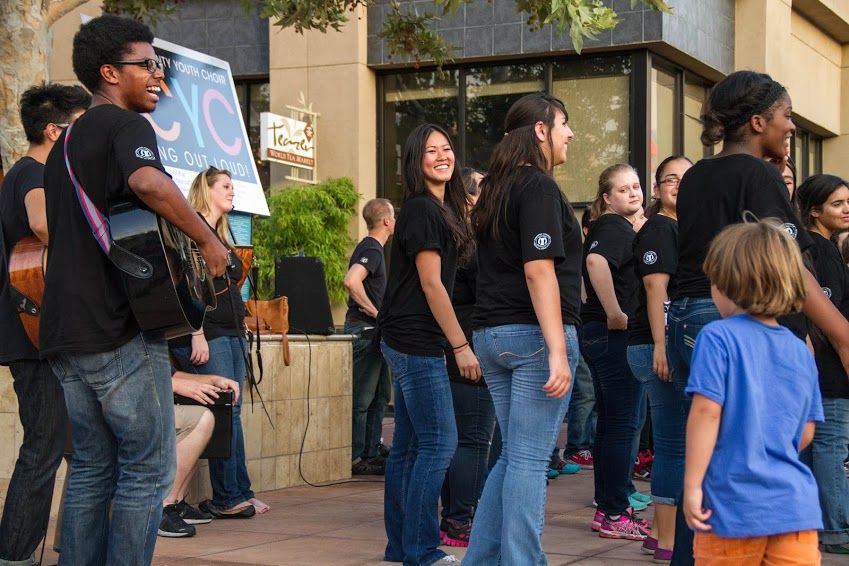 photo by michael gutierrez
And Parker watched and even clapped- which is something that he's worked really hard in Behavior Therapy to learn how to do. Because they have autism, they have to be taught how to do almost every single little thing in life. Sometimes it's sad, but mostly it's inspiring and amazing.
photo by michael gutierrez
It was the perfect Summer night.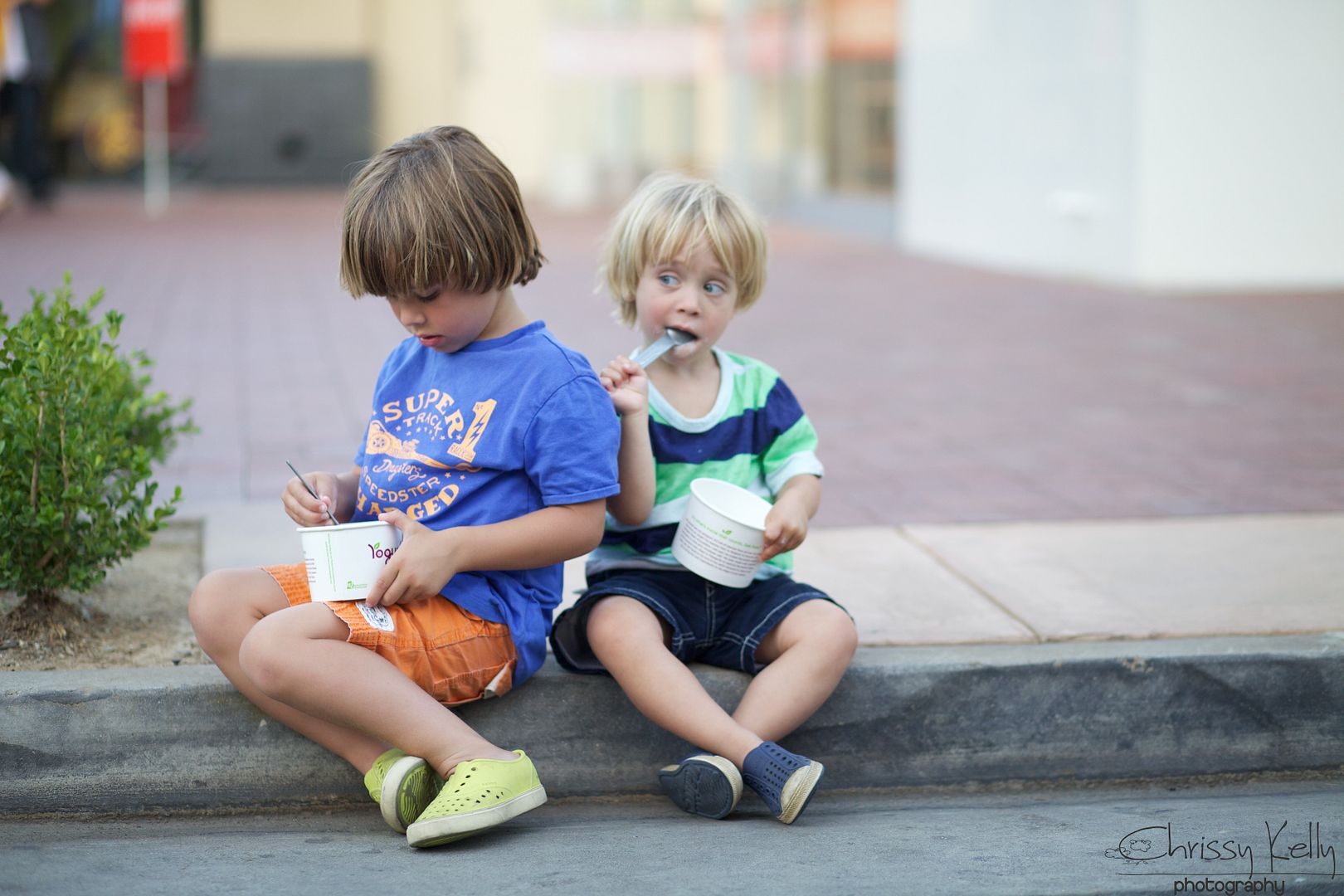 We ate ice cream
And deeet-sa (pizza)- in that order.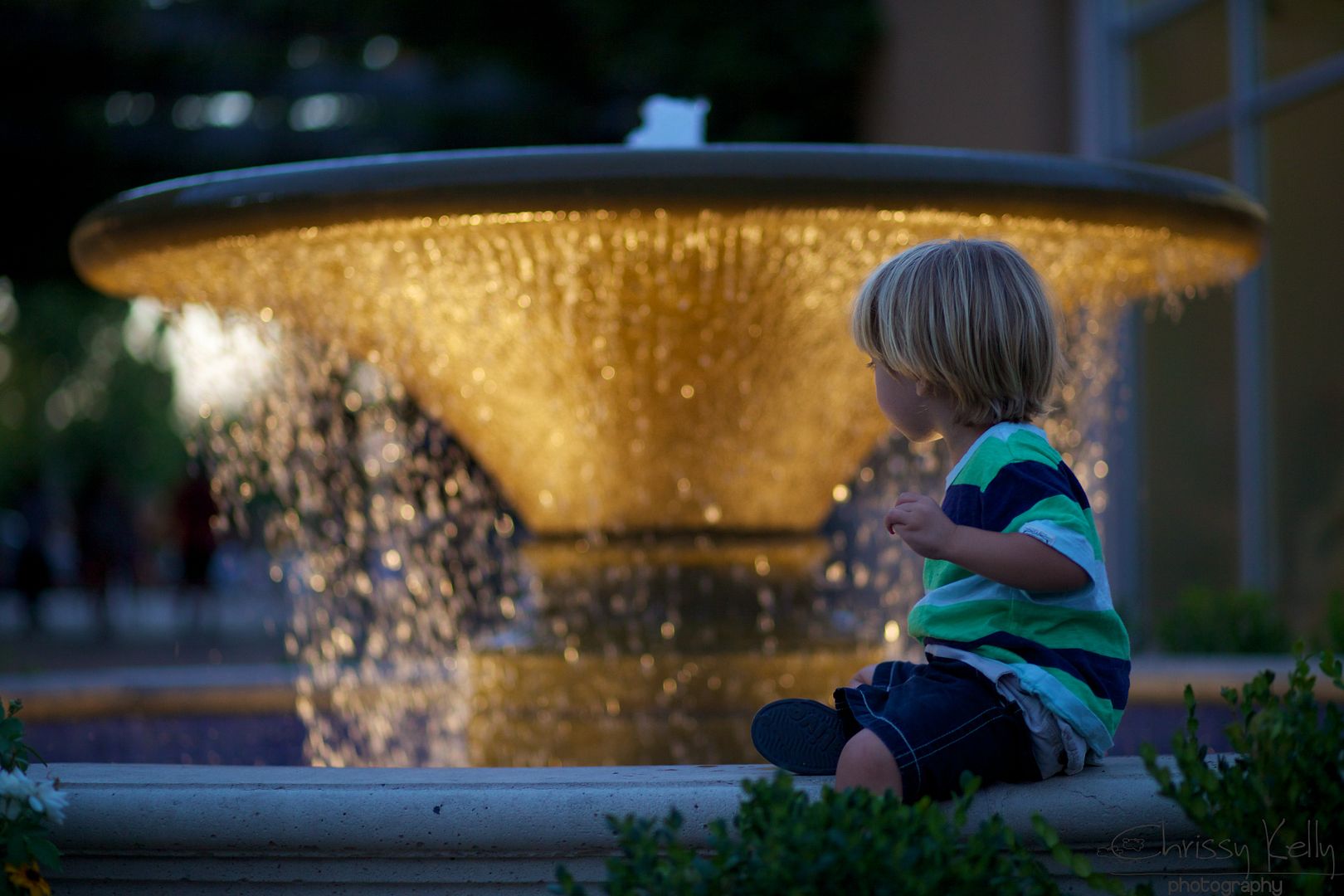 And got filthy and made wishes and stayed up way past our bed time, because that's what Summer is for. That's what childhood is for. Sometimes that's even what adulting is for too.
The perfect Summer night and the whole thing almost didn't happen. Sometimes it's good to stay in bed and read- but sometimes it's even better to say "sure" to Life. God may be somewhere waiting with a present he created just for you. His fingers are crossed that you are going to come open it.
And I just want to remind you (and me) that we all have our very own personal light to shine. Gifts that we need to give and others need to receive. Every one of us is really darn good at something- something unique, something special, something good. Yes, even you- maybe you just haven't found it yet. Stop looking so hard and say "sure" to life a little more.
So Much Love,
Chrissy
A very special thank you to Fresno County Youth Choir for sharing your gift and your light.