Tonight I was rocking Parker to bed. It's one of my very favorite moments of the day. It's always the same; soothing and comforting. A chance for quiet and calm. Where breathing goes from restless and scattered to deep and calming. I think about the day and somehow the hard parts don't seem nearly as hard. And the good parts, they rise to the top like bubbles. As they float away I can't always comprehend that these little beings belong to me. Sometimes I don't feel good enough or perfect enough to be their mom. But then I realize it's all by design and this is
exactly
how life is supposed to go down. I was chosen to be this lucky.
Imperfect me
Imperfect them
We are all imperfect now and then
Tonight Grey tried to join us on our little tiny glider and he kept leaking off. He looked around the room with concentration and amusement in his eyes- in a way I could tell that he was formulating a plan. He pushed a side table to Parker's crib and climbed in so he could have a place to sit. I smiled and saw the outline of Parker's profile in the faint golden glow of light leaking in from the hall. And while we were there doing our evening dance- I could already miss it. I strangely and achingly missed this moment. This time. This life with two so dependent on my at times it makes me overflow with crazy.
What a gift. Life. If you don't believe me, ask someone who is dying. They'll tell you what's up.
I can count the number of times Grey has sought interaction with other kids on one hand. And I'd even have a few fingers left over. Last week-while phone free and connection full -we had a group of friends over. At one point everyone congregated upstairs and started playing "music". That term MUST be quoted. It sounded like screaming and singing and the banging of the drums- OH MY, I cannot forget the pounding horrible banging of the drums. At one point my friend said- "I hope that's not too loud for Grey. Do you think he's okay?" So I peeked upstairs and my jaw fell right off. Grey was actually standing in the middle of it all, jumping and flappy and happy and shaking some maracas. And almost every single night since then he takes Michael or I to the drum set - and says "Help me". He wants them back where they were when our friends were over. He wants to recreate that moment again and again. Like me, he loved it so much he probably already missed it while it was happening.
And today he had his wish. And I went upstairs to check on him and saw this. And my eyes found it so unbelievable it could barely tell my brain what was going on.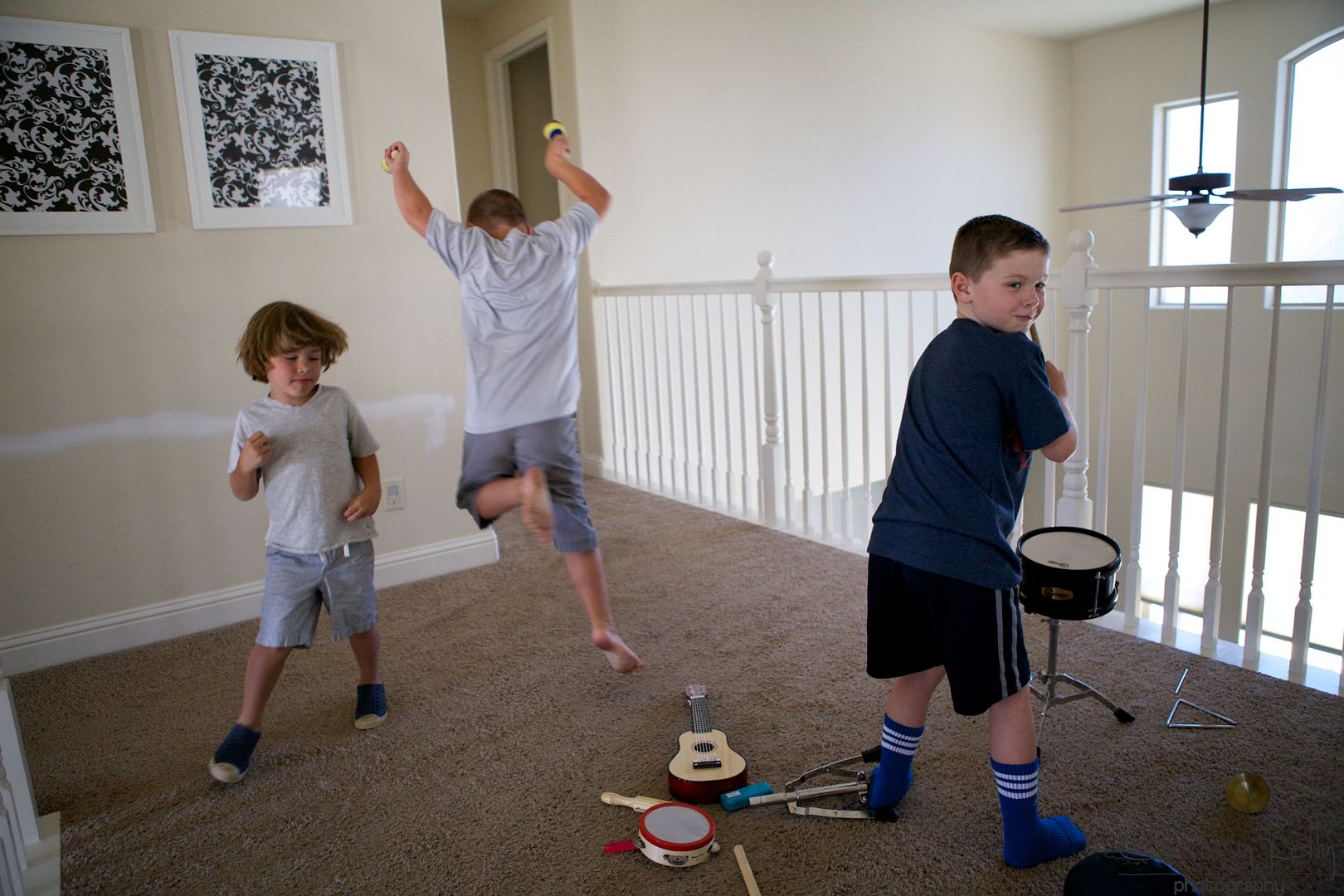 All the boys playing together. MY BOYS playing together with all the boys. Did this really happen? In the moment it was just so fast and sweet and then life happened and I had to do something or go somewhere but now I sit and relish this picture and this moment and this memory and this life and these boys all playing together. I think I may just burst.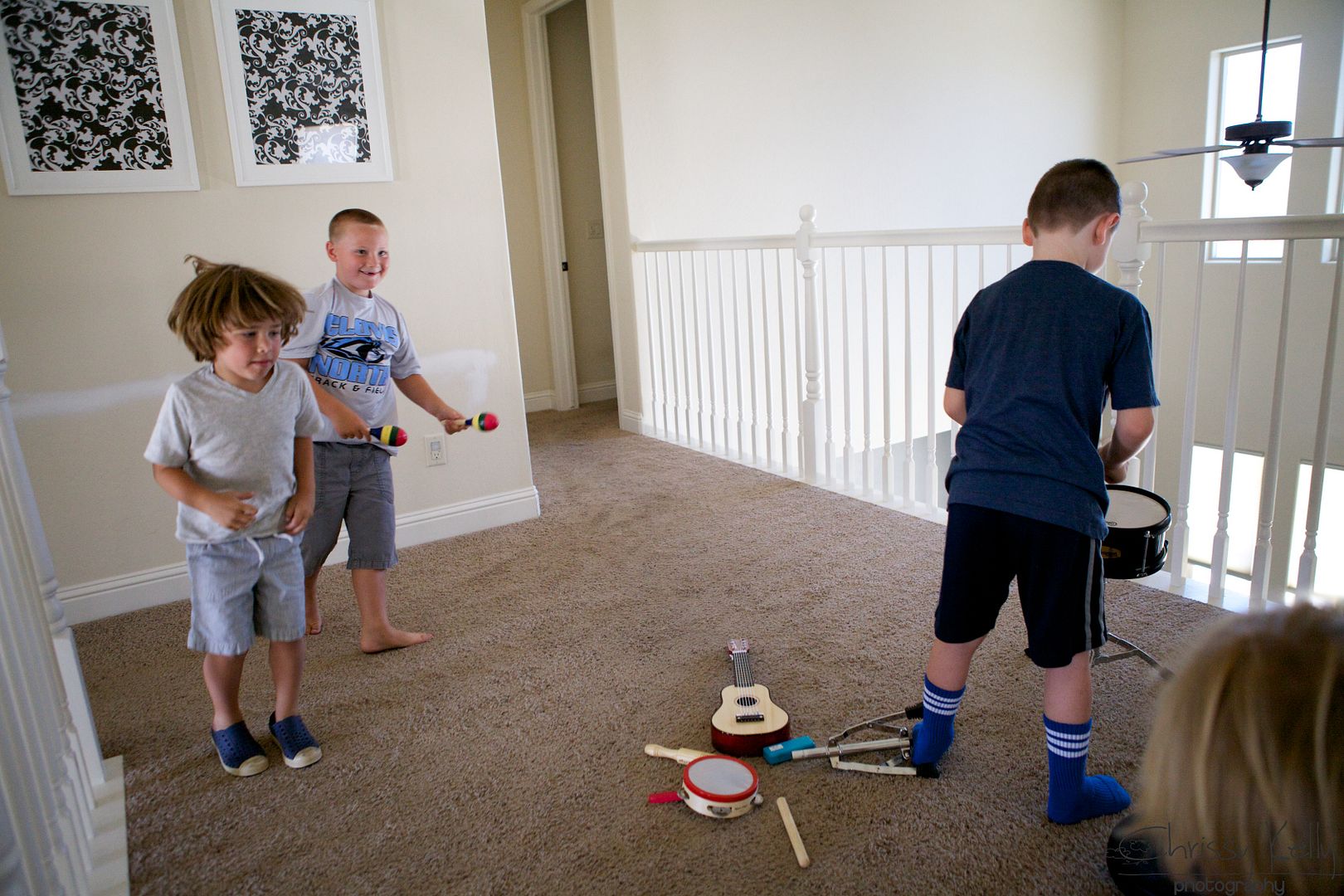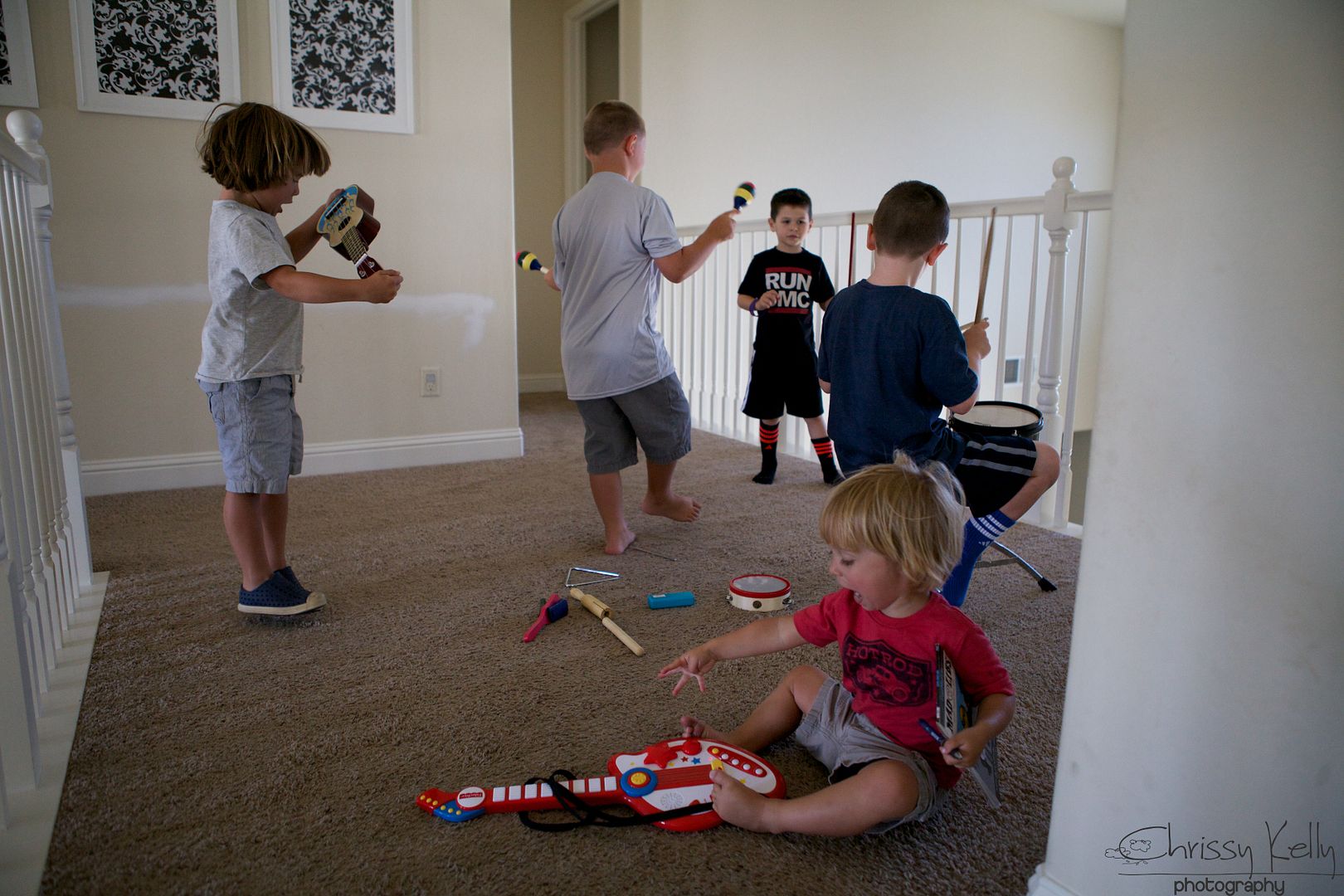 And today they made the prettiest music I think I have ever heard.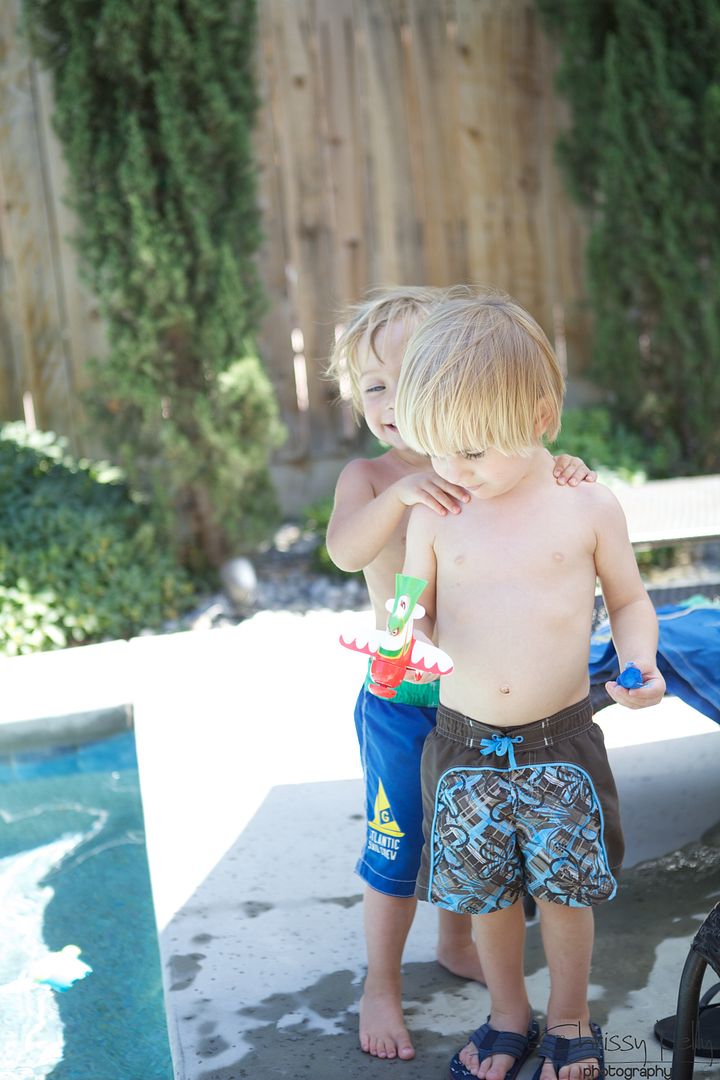 Doodle and his bestie Liam swimming today.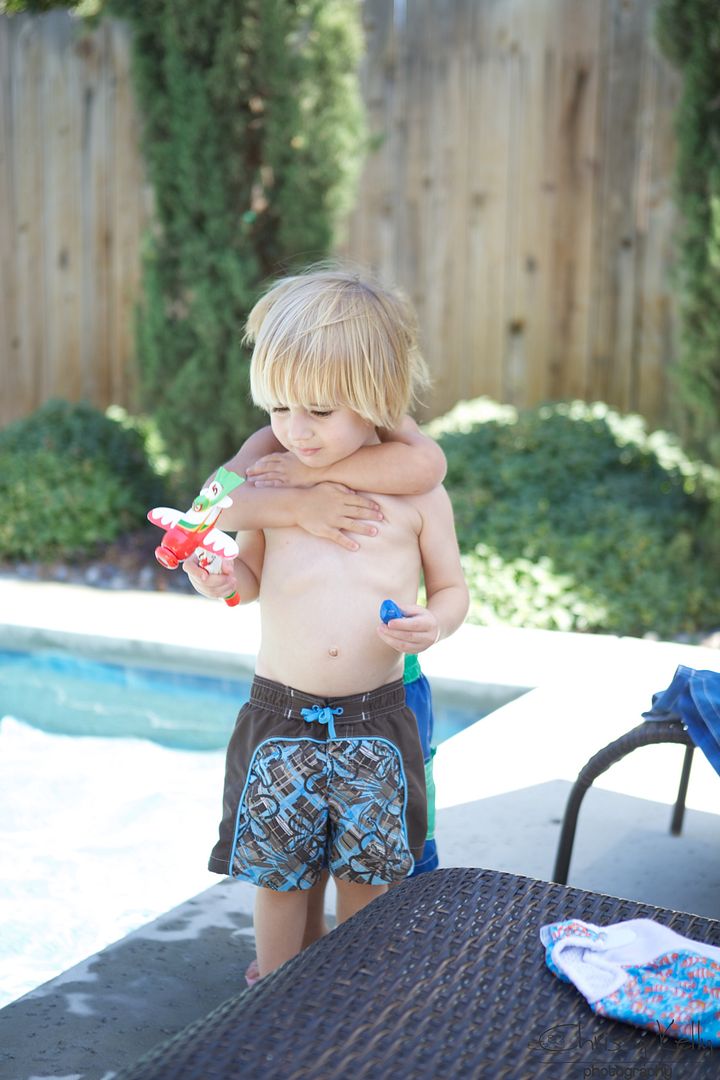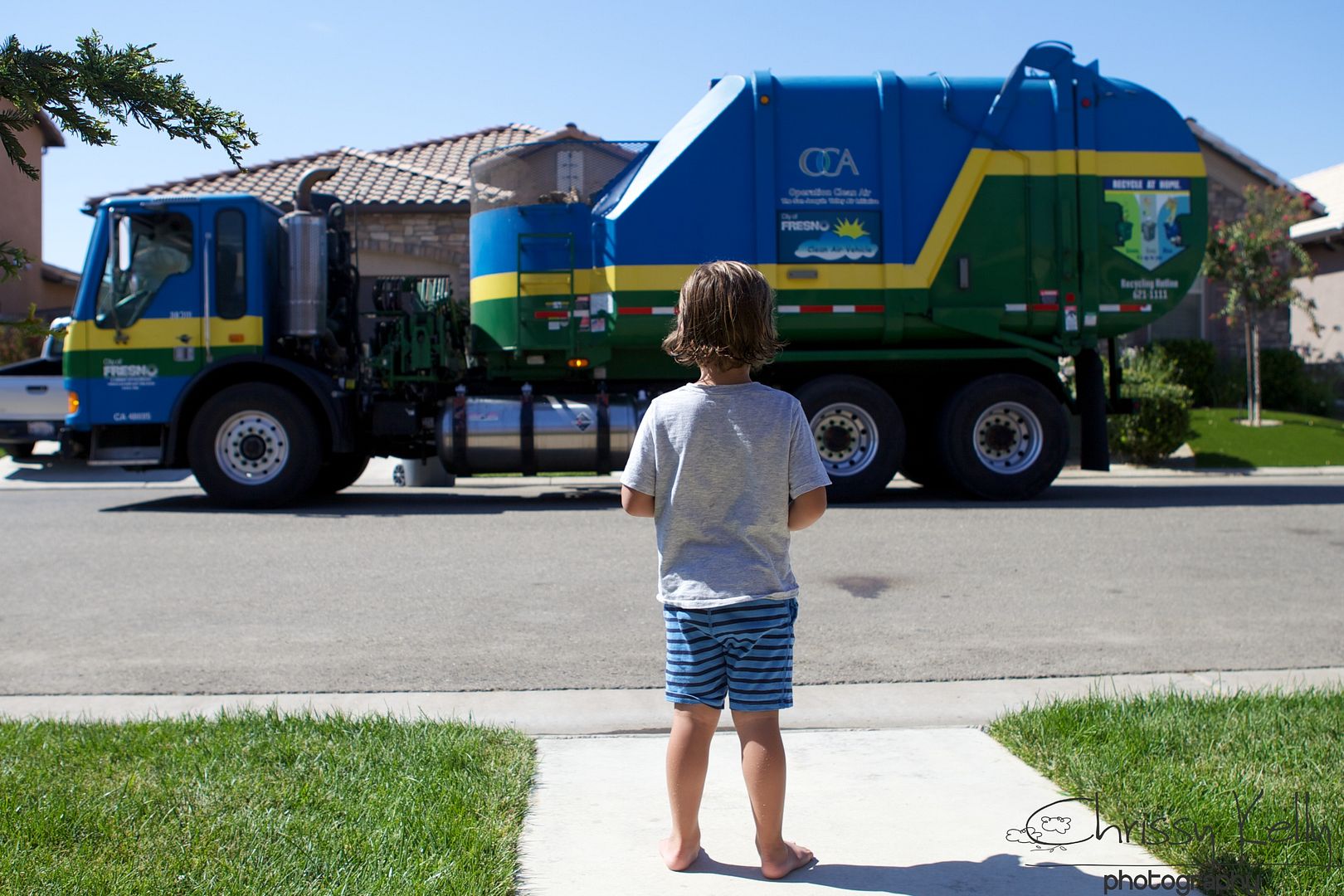 And the afternoon ended perfectly and unexpectedly when this drove by while we were walking the last of our friends out. (Frank had to take off today).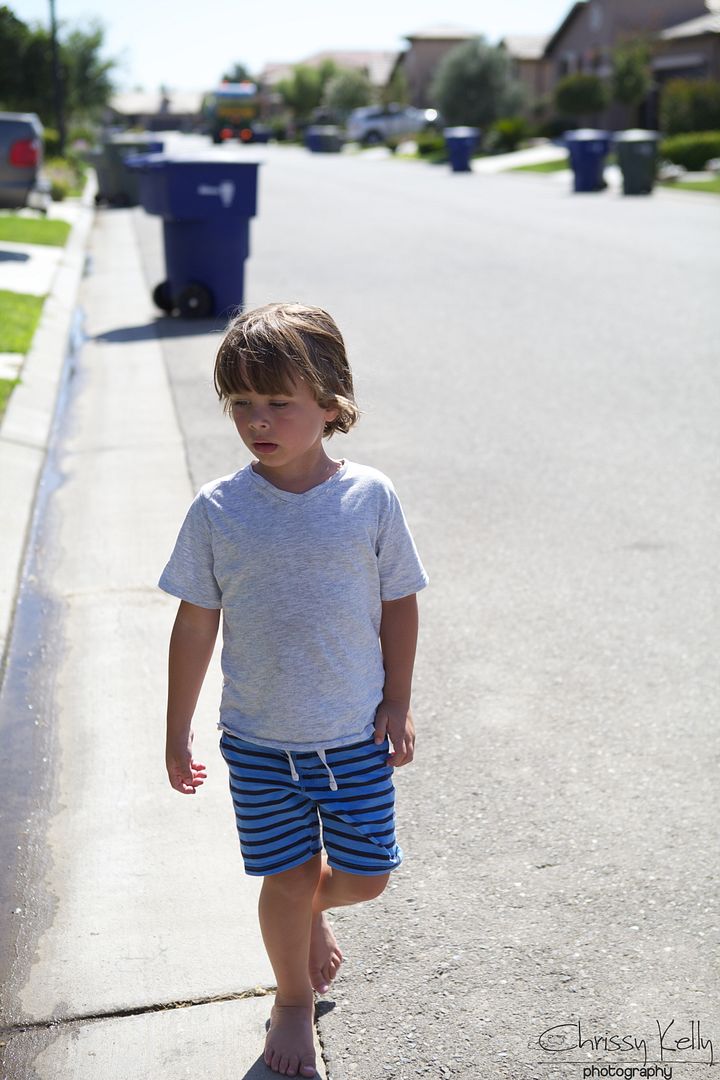 Going, going, gone. The day and this life.
I'm so glad I get to spend it with them and with you.
Love,
Chrissy
Come check out my words on my favorite topic- Everyday Adventure at Mamalode today!