After a long trip across Route 66, I vividly remember driving into Los Angeles for the very first time as an actual resident. The sun had just set and the sky was glowing deep blue and dark purple with midnight cloudy streaks. Millions of miles of taillights created a patterned pathway pointing me off the 405 to my new home. I was a 25 year old Midwest transplant; so scared, so giddy, and so incredibly hopeful.
That was a million and a half (and 17 years) ago. And this past week those two worlds collided as I made the trip from my now home of Fresno, California back to my old life in LA. It still existed without me. (Crazy). While driving on Wilshire Boulevard, the nostalgia was so thick it felt like fog.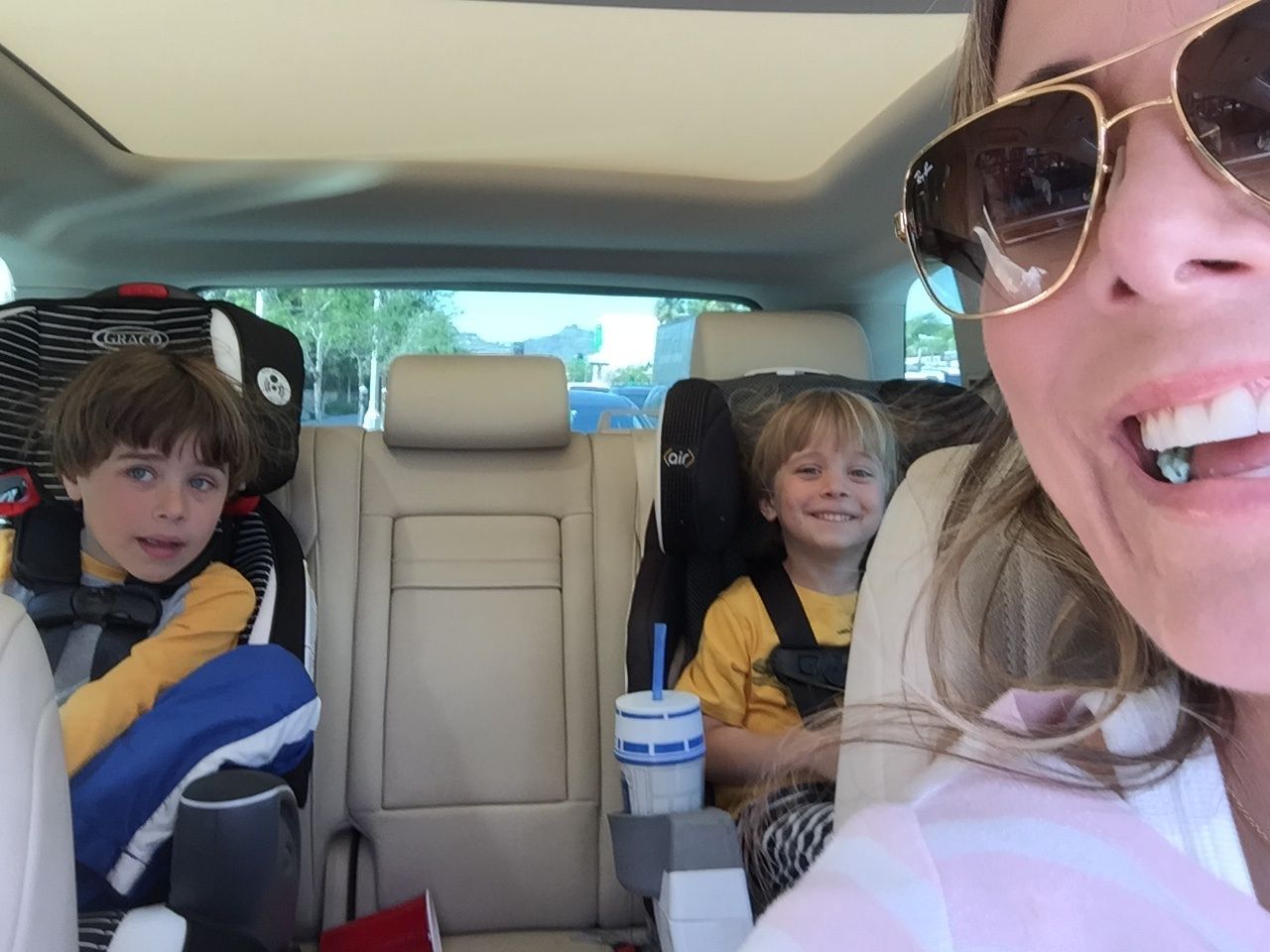 Oh man, was I ever scared to take my first road trip ALONE with my precious, WIGGLY, loud, often impatient boys. But I did it. We did it. And like I always say,
the fear of the thing is always SO MUCH WORSE than the thing.
In this case, the fear of the thing almost paralyzed me and stopped me from even doing it.
Don't let fear stop you from living out loud. It's ok to feel fear, but you MUST do it anyway. (sorry- I am talking to myself).
And here I am now, living the lessons, the challenges and the soul colors I always hoped I could paint with. And yet my life looks absolutely nothing like 25 year old me ever could have expected or even dreamt up into existence. I wonder, does anyones? I realize with clarity, all the steps I've taken, all the jobs I've had, all the people I have met have equipped for now. One thing I realize wholeheartedly, without a single neuron of doubt, that my greatest teacher in life has been autism. First with Greyson's and then with Parker's diagnosis. Autism is many, many things...
Autism is a scalpel.
Cutting to layers of the world so deep you never even knew they existed. So deep it sometimes causes you to cry out in pain, asking God
why?
But that sharp scalpel reaches a depth where all that is left is the real stuff, the true stuff, the people and stuff that matters most to your quiet honest soul.
Autism is an editor.
We all say we want our children to be happy. But that isn't true. We usually carry a parenthesis behind our wants. I want them to be happy (and smart) (and beautiful) (and play baseball) (and get married and have children). Why wouldn't we want all the things that we know can make life meaningful and enjoyable? But autism is an editor, striking all parenthesis from its path, editing my life in ways smarter and better than I ever could. Because really, the parenthesis don't mean shit. I know people who
have
and
do
all the parenthesis in the world, and yet, they are miserable. Autism helps you suddenly see your life with a clarity you didn't know existed. Because now I realize, I just want them to be happy, truly be happy in its most organic form. Screw the parenthesis.
Some scenes from our trip...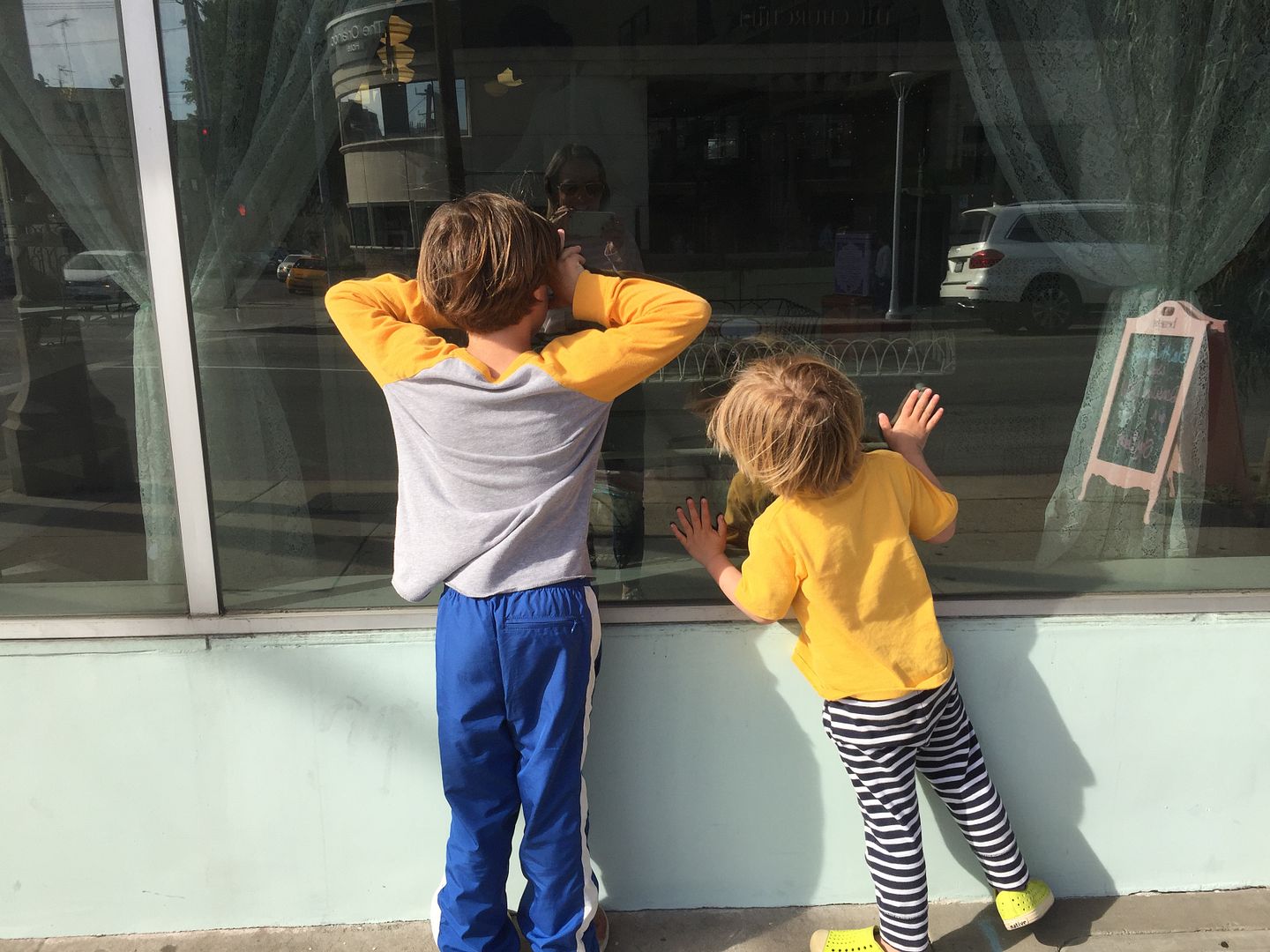 They were big fans of window shopping. But just this one window. Mostly because these were on the inside...
Magnolia Bakery. I never thought watching someone eat a cupcake could actually be BETTER than eating a cupcake myself. Being a parent gives you Super Powers: the ability to love their happiness so much it becomes your own.
Apparently jumping on hotel beds is waaaaay more fun then jumping on our beds at home.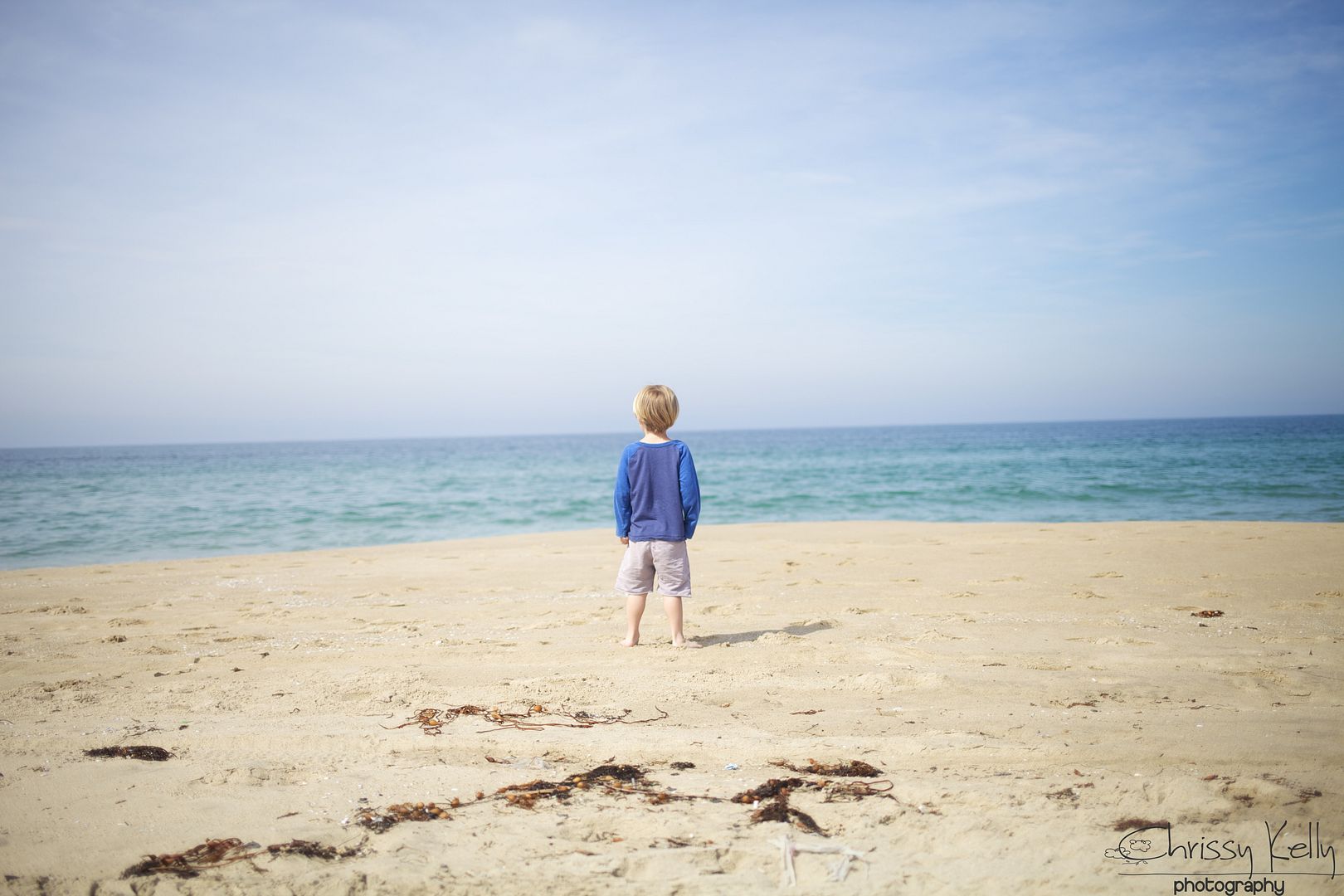 Hermosa Beach, a place we used to call home.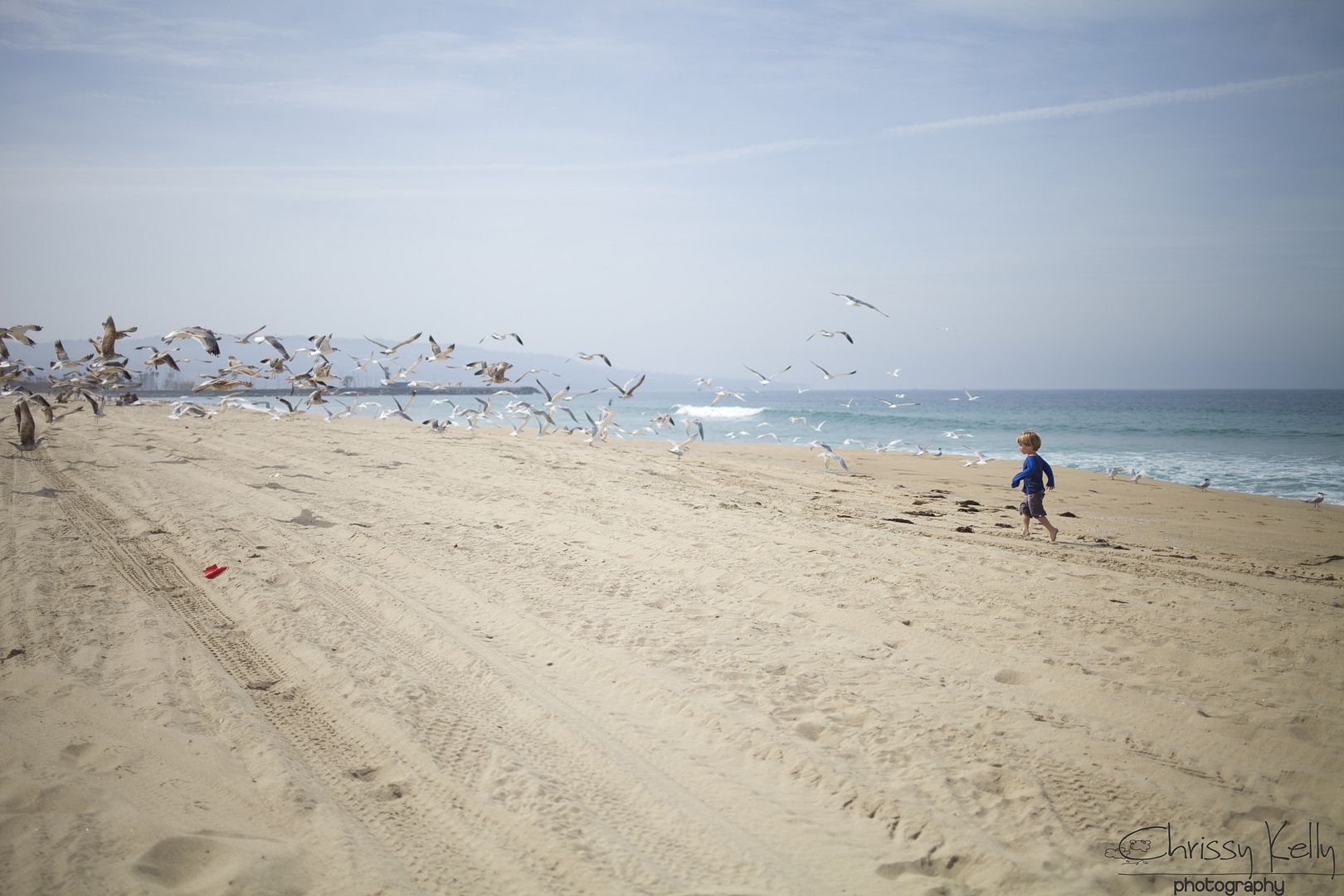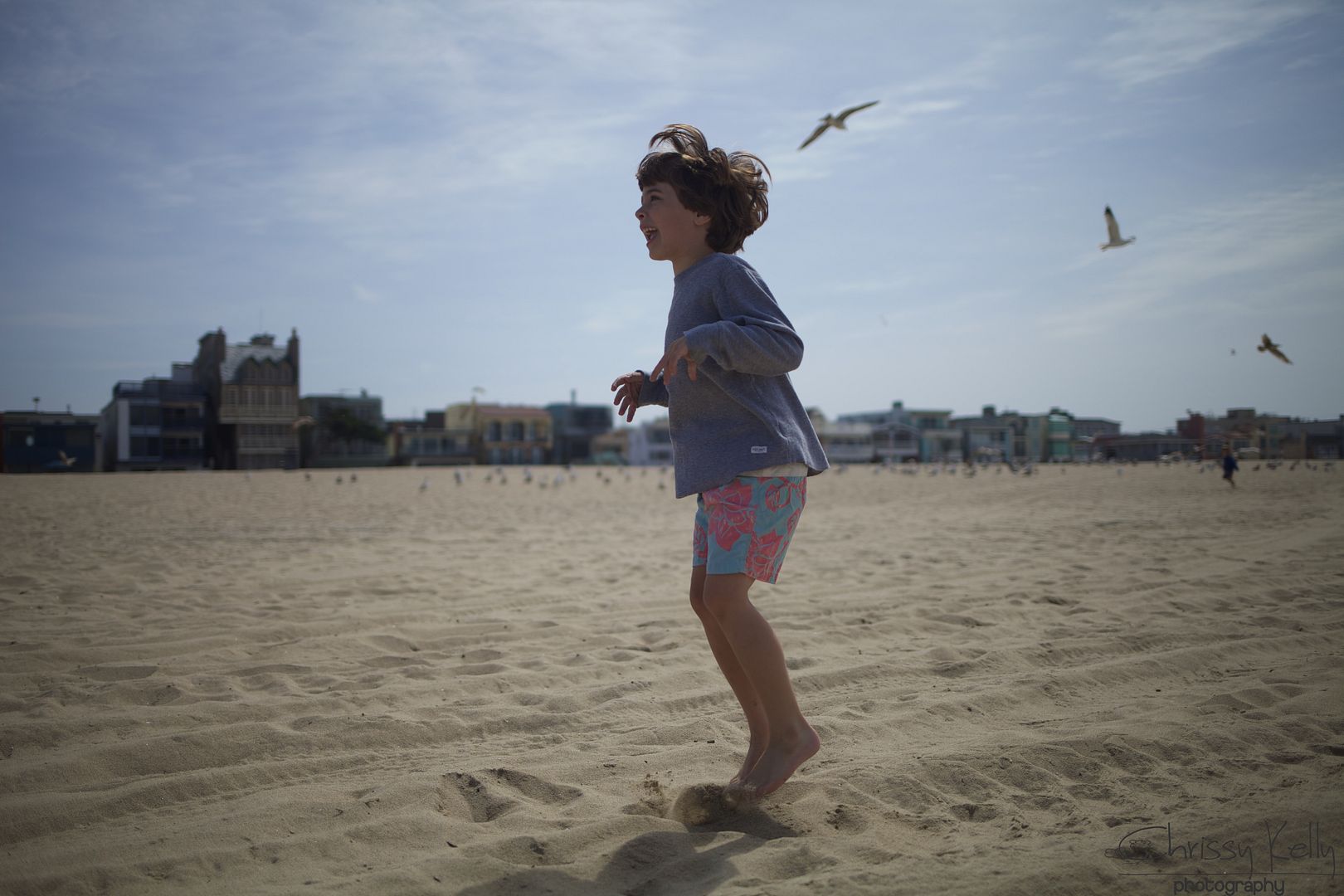 The ocean always brings out his flappy.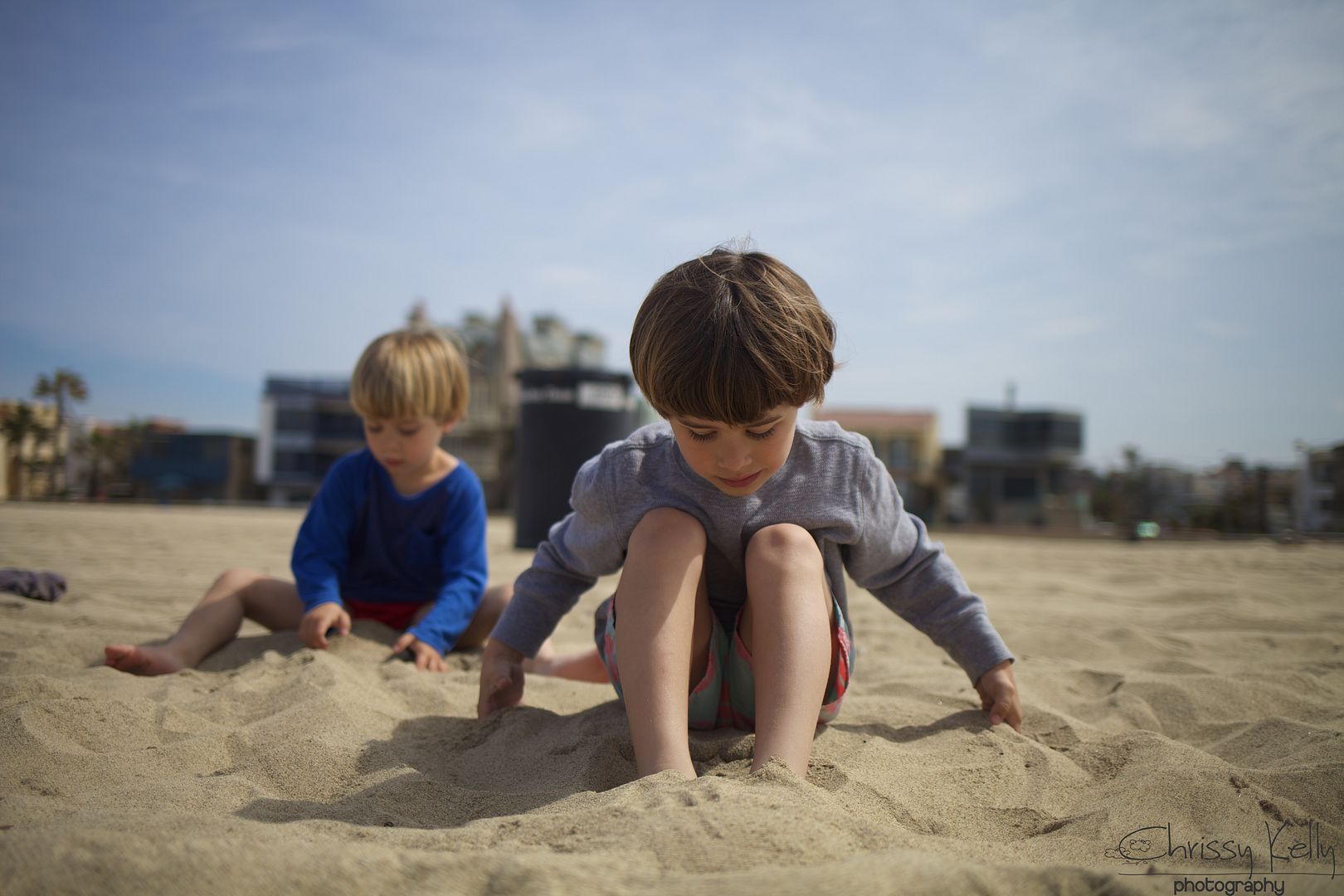 To sit under the warm sun, to feel the sand on my feet was the greatest of therapy, for them and for me. A day free of school and ABA and Speech and obligation felt like medicine.
Autism is God, disguised as a homeless man
. Some people walk by and judge. Some people look on with pity. Some just never ever get it, and they are missing out on the very essence of life. Some people stop, they look God in the eyes, they touch his hand without fear, they pay attention, they recognize the beauty and the pain and lessons he carries, and forever they are changed; left grateful, yet aching. It doesn't happen to everyone, but when it does, you know you've seen some otherworldly form of magic.
While in Los Angeles, I had the honor of viewing a special screening of a remarkable movie. I am so excited to share it with you.
Po shares a meaningful glimpse into autism, and one that highlights both the agony and the joy. This is not a Hollywood glammed up version of autism that makes it look like a trip to Disney Land. It's the real deal- It's raw, thought-provoking, and most importantly, hopeful. This movie will break your heart in moments, it will make you think, it will make you cry, it will remind you that you are not alone in your struggles. Understanding is one of the greatest gifts we can share with someone else- the ability to say or show someone-
I understand your struggle, I understand your pain, I understand your heart.
This movie understands your heart.
The talented souls that brought us Po understand autism personally, which you will find evident by the magic contained in the trailer. The father in the movie is played by Fresno native, Christopher Gorham. He has a son on the autism spectrum in real life, and you can feel his heart and soul through his acting. His eyes twinkle with a magic that goes far beyond any technical acting skills. He was born to play this role. Please grab tissues, please watch this trailer.
PO - official trailer
from
John Asher
on
Vimeo
.
The movie, Po does not have an official release date. We need to share it with the world, so the movie folks understand there is a big demand and a lot of excitement for the film. Because that's true- yesterday alone this trailer had over 600 shares and reached over 86,000 people on our
Life with Greyson + Parker Facebook page.
If you are so inclined, I would love for you to share this post and this movie trailer.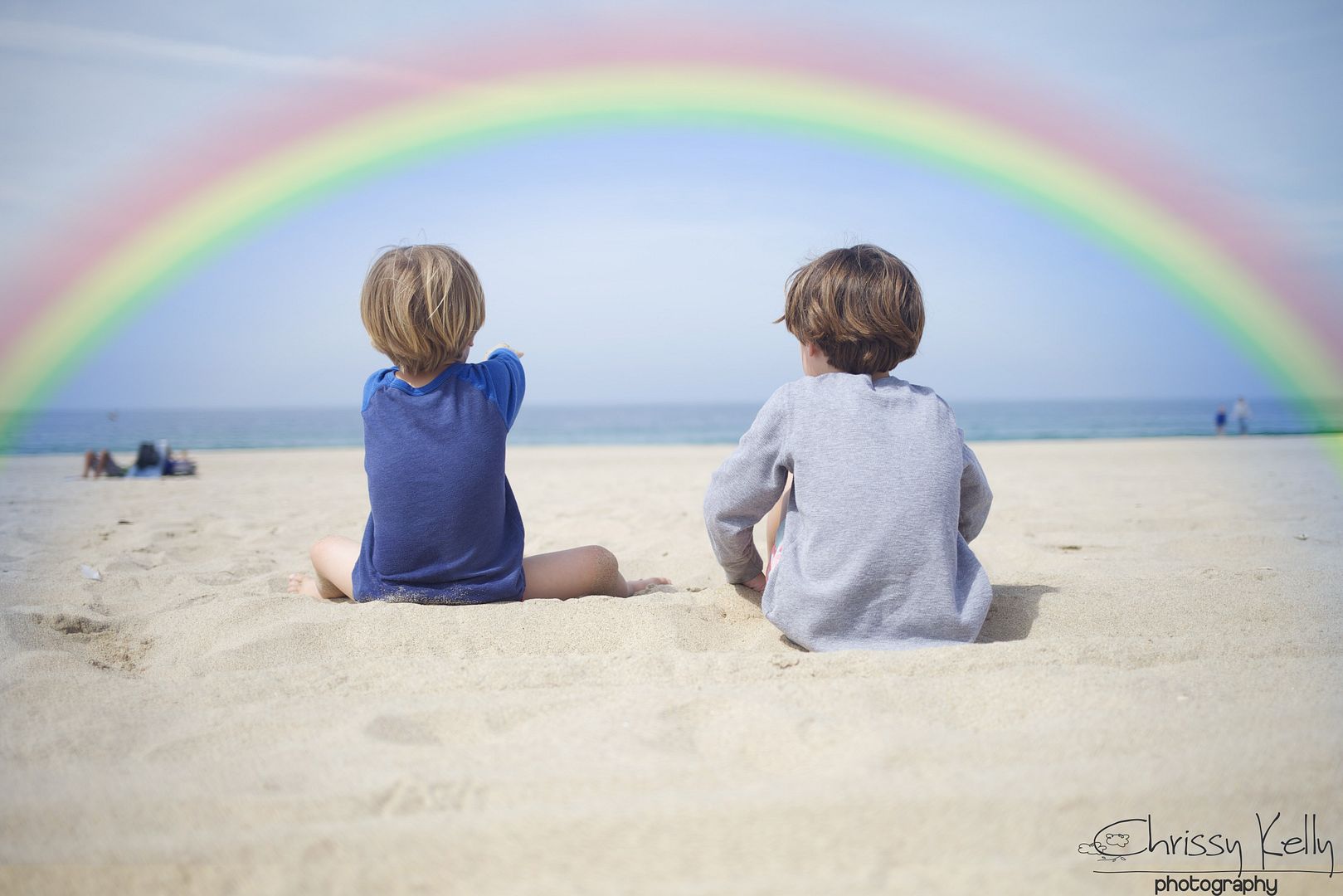 Autism is a rainbow
, an arch of colors formed in the sky in certain circumstances, caused by the refraction and dispersion of the sun's light by rain or other water in the atmosphere. It is science and God and beauty and magic that can't fully be explained by science. Each color so different, so beautiful and so necessary to make its whole complete. You can't understand its beauty unless you have seen one.
I'm so lucky I've seen one.
So much love (and understanding
),
Chrissy