Spring is springing in the Central Valley of California. Everyone is talking about allergies. The newscasters, the people in line at Starbucks, the person bagging your groceries. Myself included.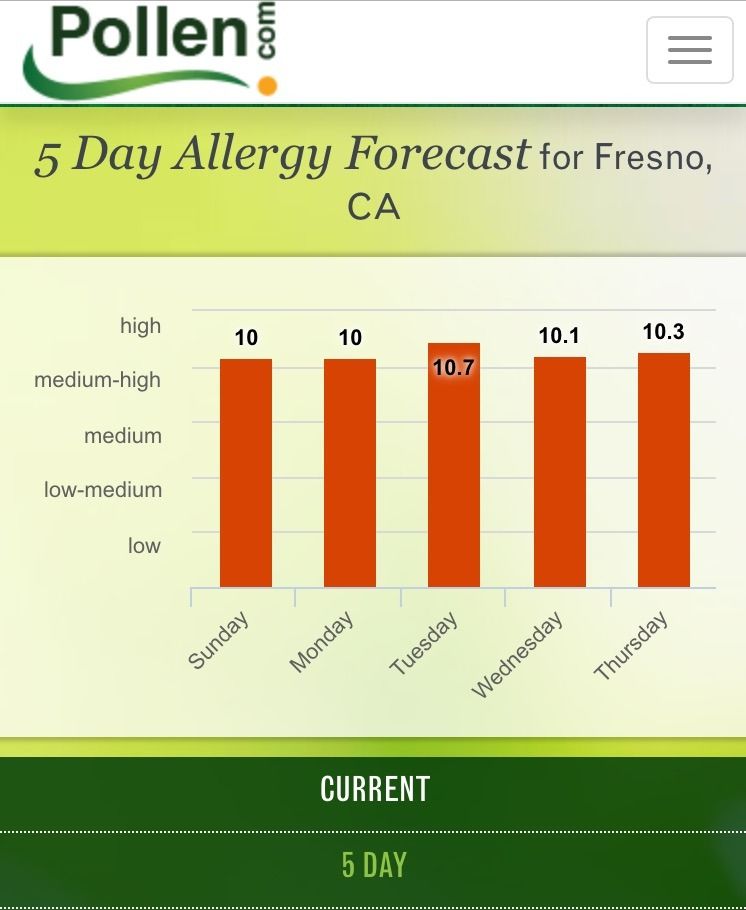 Today I went for a run. Well, I call it a run but I'm really really slow, and if you saw me you would say-
What is that lady doing? Is she walking? Dancing? I don't understand?
But sometimes I need to get my heart rate up to get my anxiety out. It's the opposite of eating my feelings (which I did last night. With a pint of mint chip. And some Easter Candy. And some chocolate chip cookies. I'm going to stop listing the things now. It's making me hungry. And feel sick.)
From the moment I stepped foot out the door today, I saw Spring completely new. It wasn't a bit about pollen.
Friend, there are tiny little preemie grapes growing all over our gorgeous vines!!! I wanted to call people and tell them, but I don't think people would really care. And then they wouldn't get as excited as me and I would be sad and confused. So I kept this joy inside. They weren't here just last week, and suddenly BABY GRAPES!!!!! I want to knit them tiny little booties or something. I talk to them. You are so cute!!! You are doing so good!!! I'M SO PROUD OF YOU. I know how darn hard it is to grow.
The more I jugged (not close to a run, not quite a jog even- and the sound my heavy feet make when they hit the pavement-
jug,jug,jug
), the more I saw. Purple and pink and bright yellow and white. More flowers, half open half not quite there yet.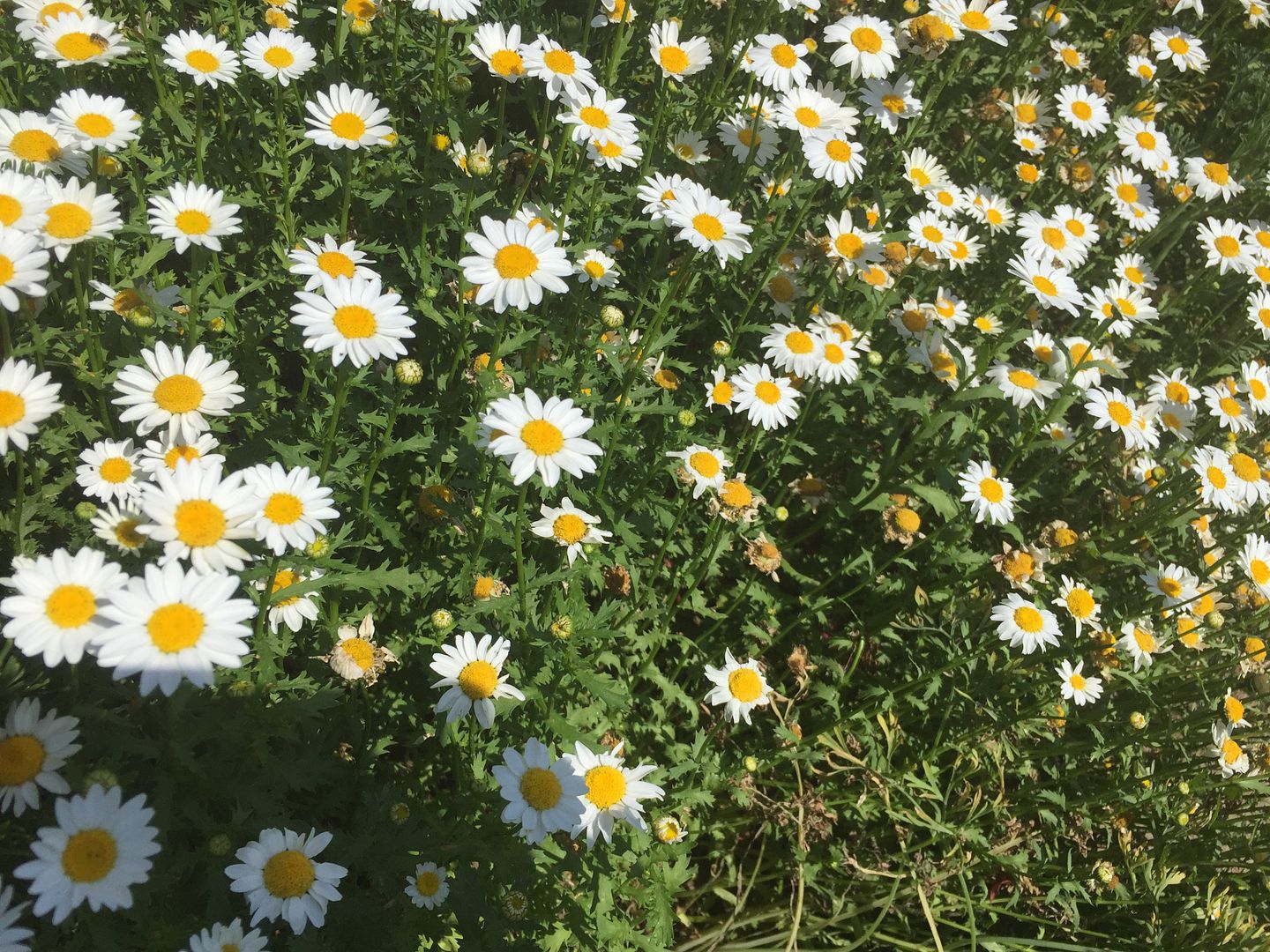 I understand- little buds. I'm usually the one five minutes late too.
Zyrtec or Allegra? We ask each other. But no one talks about the beauty of an earth waking up after a long winter slumber. I'm so sorry Mother Earth, your work is beautiful. Your earth is lovely.
One of my goals in life, is to be awake enough to realize when I am focusing on life's allergies and not life's flowers.
This weekend there were more smiles than screams and tears. Which there was also a lot of, but still LESS, so I call that winning.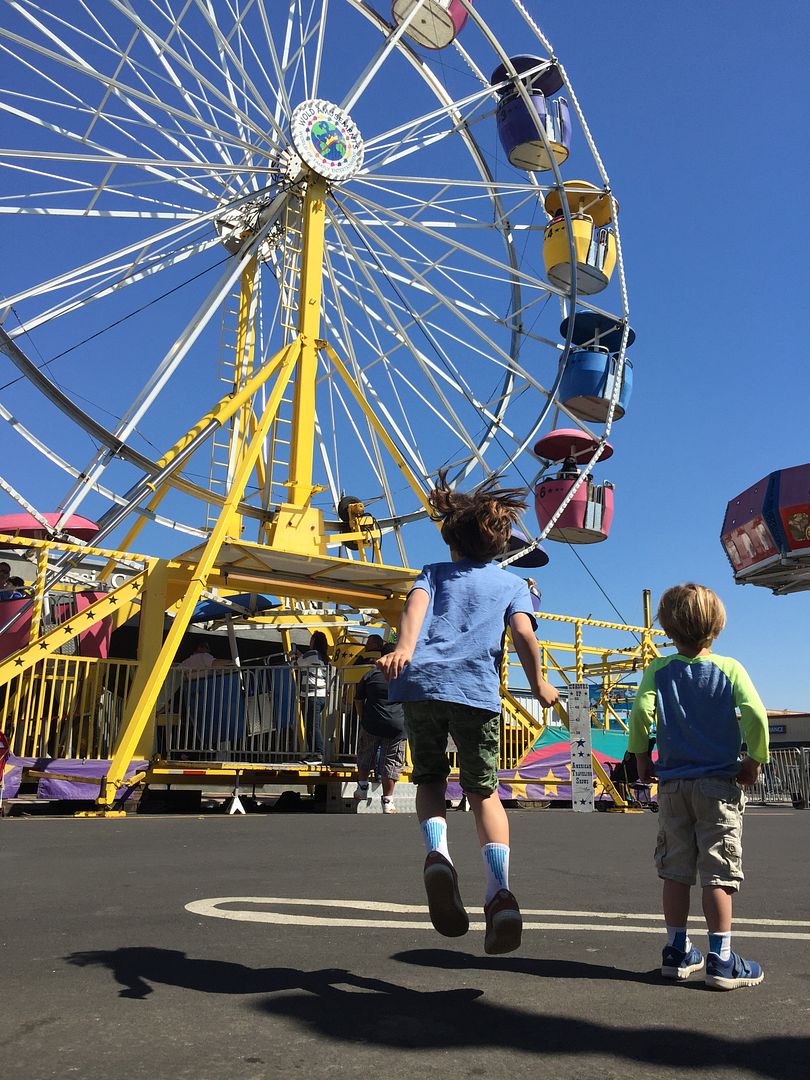 Greyson most often makes this face on the rides. It makes me laugh. I am clapping and waving and calling his name like an idiot...and he is looking at me like.... like -like I AM an idiot. I'm flying a toy helicopter lady, get over it.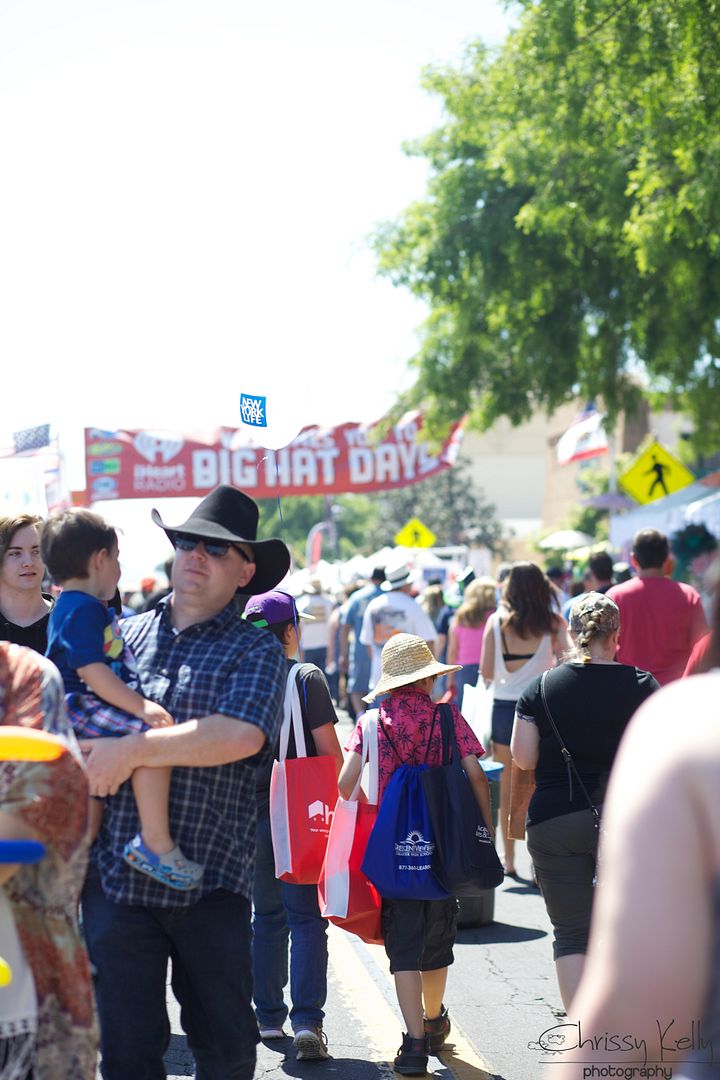 We were at a local fair called Big Hat Days. I don't know what that means, and we always forget to wear a hat, but whatever. They have rides and food so we have fun.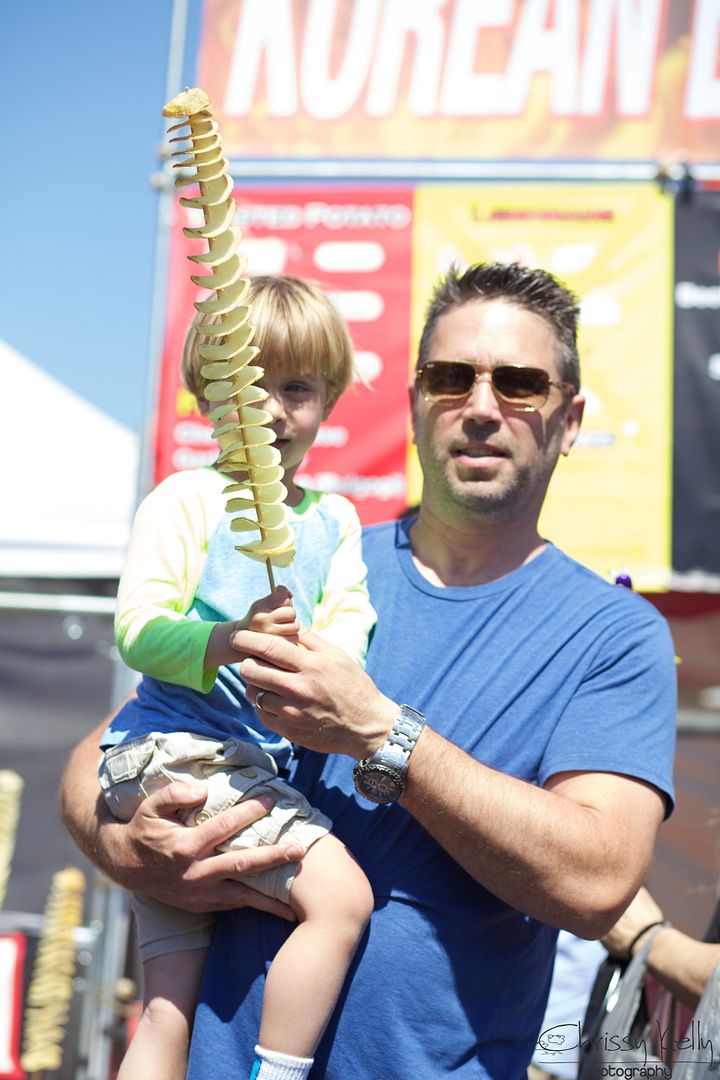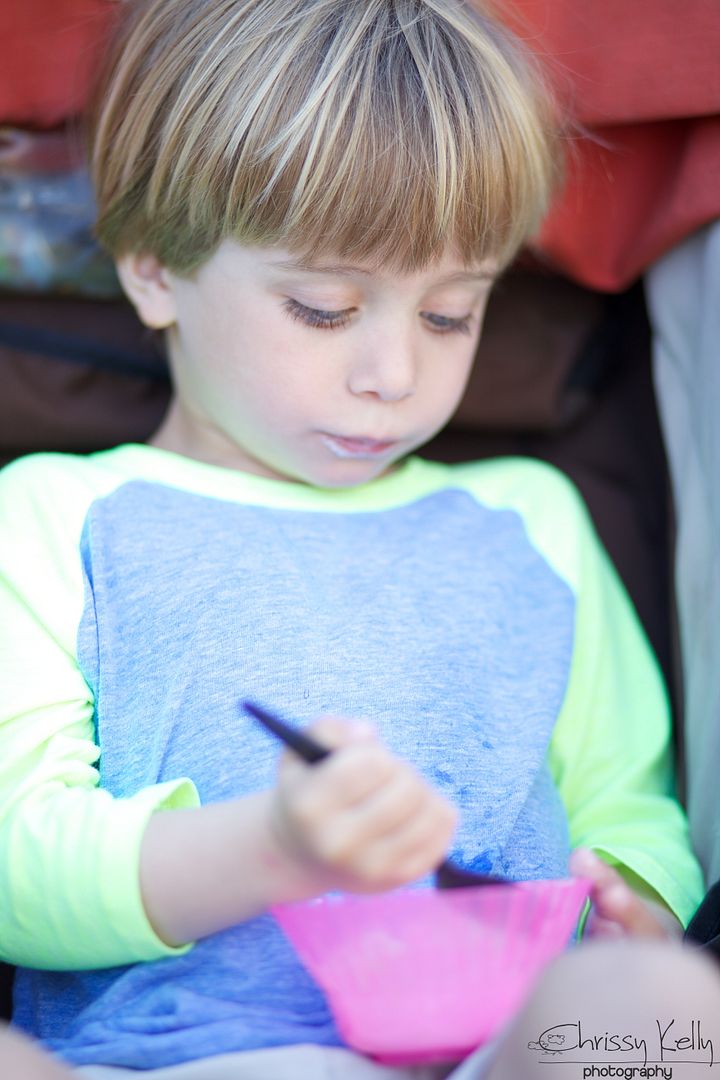 Parker is not a fan of the rides, but he is a fan of the food.
I'm going to leave you with a good laugh. Greyson's school picture. These NEVER get old to me. I say the worse, the better.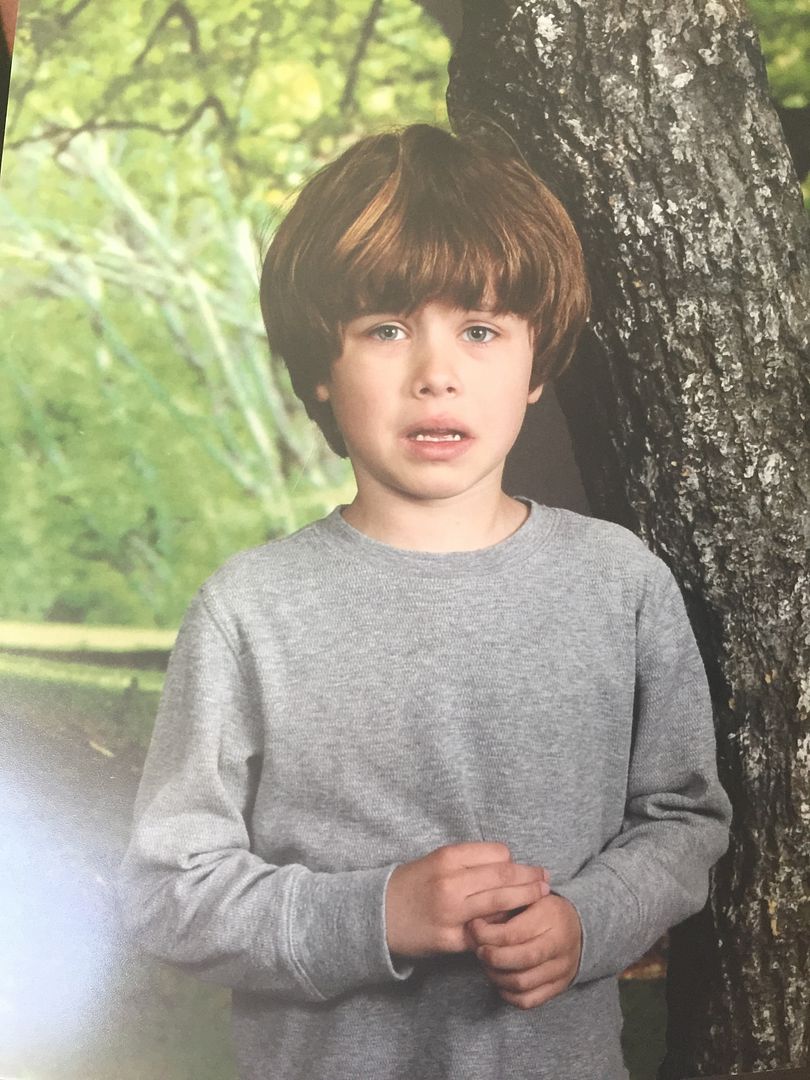 I'm going to use this image to pitch a new show called,
Greyson Lost in the Woods
. I think the network people will eat it up.
Go get your Monday my sweet Friend. Hope your week is better than Grey's school picture.
XOXO,
Chrissy