Life. We figure it out as we go along. We always do. And we are always, always afraid we won't. (Always). We are so predictable, while life is anything but. Why don't we trust ourselves more? Why don't we trust our history of figuring out all the other things as we've gone along? I need to put a permanent post it on my mirror: "You are going to freak out. Stop it. You will figure it out. You always do."
Sunday morning had us watching back to back recorded episodes of the television show, This is Us. The character Randall, oh my word, Randall. He is my favorite. (also- they are all my favorite.) He is a big feeler, an over-thinker, a perseverator, basically, STOP LIVING MY LIFE Randall!!!
He and is wife are doing the paperwork to sign up to be Foster Parents and he was FREAKING. What if we get one with issues? How will we know what to do?" He asks deeply afraid.
And then they get assigned a child. With issues. And do you know what? Randall jumped in, floundering, and doing it. At first super imperfectly, and then just like Elton John playing a piano amazingly. (Chills). That's just the thing about parenting and life... you figure out what to do. That's how it's done, mainly because we have no other choice, and also because that's what we have been hard wired by God to do. And in between- we do it wrong. We learn what we are made of. We see where we are too much, and where we are not nearly enough. But we do it. And we figure it out because it's important and because it's worth it.
We find the string and untangle it until it starts to resemble life.
Once upon a time I thought when it came to changing the world, I also thought I could easily change our school district. The Special Education program desperately needs an overhaul complete with a reallocation of resources. Don't tell me all schools are just too poor and we don't have the money- we are RICH. I've been to budget meetings, and board meetings, and LCAP (Local Community Action Plan) and Superintendent Search meetings, and have read and researched every single thing I could get my hands on. I've seen several multi million dollars pools built. I've seen marketing budgets.
And for the past two years, I've been trying so so so hard. This is not a teacher or specific school issue. This is a top down issue of culture and resources.
I've never worked SO HARD at something, and seen such little change. I've never felt so misunderstood. It's worn on my heart. It's made me forget who I am, what I stand for. It's left me feeling scared about my boys' futures. So much so, that I've forgotten that world changing can apply to so many more aspects of our lives. So lately, I've tried to focus more on what is going right and the places that are doing it right. When you take a hard look at your life, you will always find things you and others are doing right. If you don't take that hard look though, if you don't on purpose pay attention to it, you will not even notice it. It's so important to stop and take time to notice the good, because the bad can be so loud and can really break us down.
Remember when Parker was in the hospital last May? Well, Valley Children's Hospital gave us the opportunity to tell that story on camera. Take a look, it will give you the chills. Boy do I love this kid and this place. This is a place that is doing capital L Life right.
And then we were invited to their annual fundraiser, The Harvest Ball. (I know- a ball?! I am Cinda-fricking-rella!)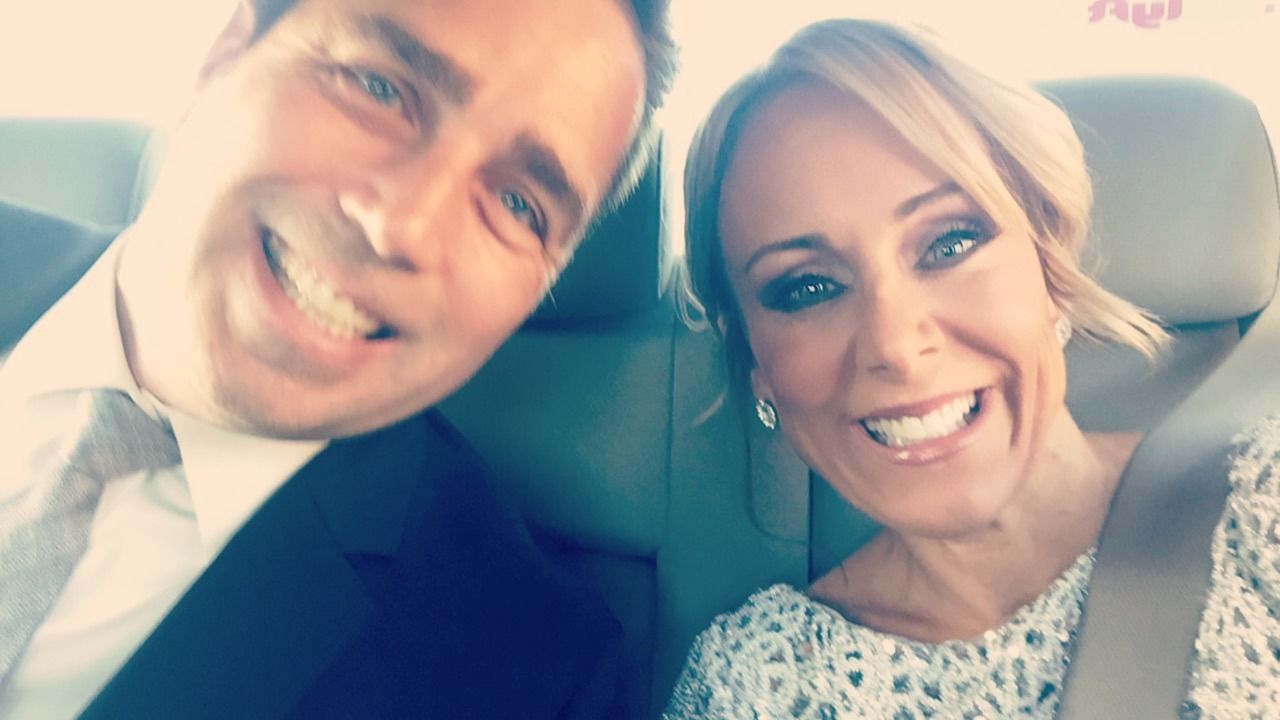 Michael and I en route! I wasn't a bit nervous, I was just so excited. It's times like that, where I know implicitly, that I am doing the very work of my soul. This is what I was born to do.
Valley Children's Hospital showed their guests this video, and I was able to share a few personal words with 900 of my closest friends.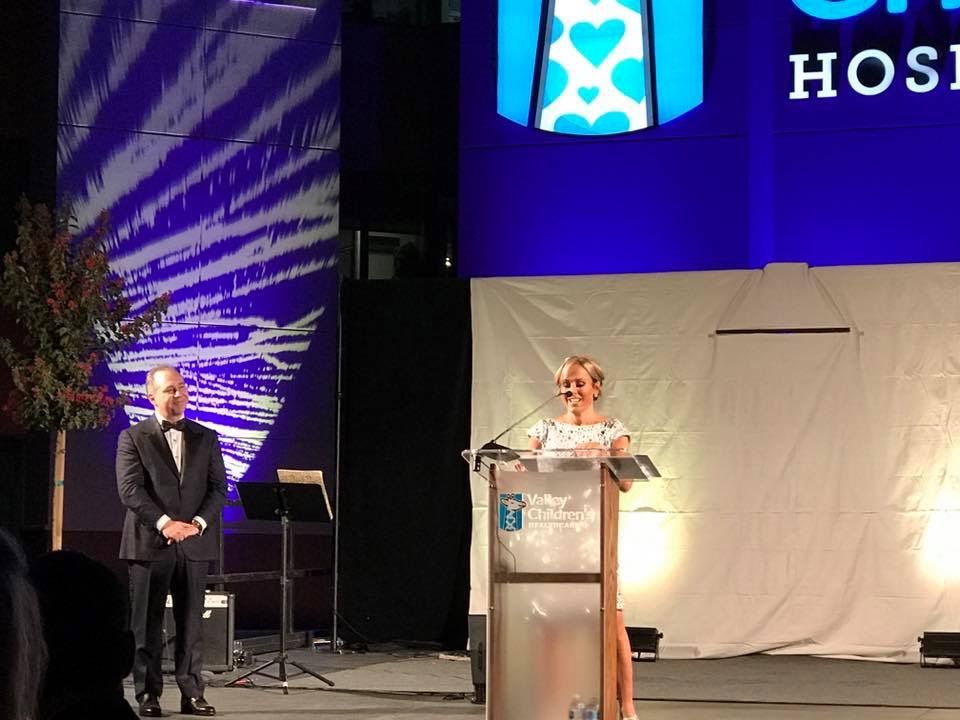 When it comes to autism, there are people and places doing it right. Let's talk about that more. Thank you so so much to the CEO of Valley Children's Hospital, Todd Suntrapak for creating such a magical place and for empowering the people who work with you to do incredible things like George's Pass (well done Nurse Shelly!!) This guy is authentic, and his heart and actions towards our community of children shows it daily.
PS- Michael and I stayed out until 1 am. That hasn't happened since 1978. I just thought you should know.
The world is not perfect, and sometimes our greatest struggles are actually a calling to what we are meant to do with our life, and more importantly, who we are meant to BE. It's all so confusing, and all so crystal clear.
Life. We figure it out as we go along. Don't worry, we always do.